WW Baguettes w/75% mixed flour hydr. Levain
I'm infrequently in the habit of reposting breads from the past without a change of something or other.  However I can't seem to find any prior reference of mine on TFL of having posted this one here before.
The background: My initial levain, true and trusted friend all these years, was this 75% mixed flour affair, and from that grandpa sprouted all subsequents.  These past two years I seem to always bake with the 100% hydration AP levain, and occasionally work some other levain requirement off that.  
I've been ignoring my old friend, which my notes say was criminally last refreshed in Sept. 2020, and even then only as a recurring courtesy.  I didn't wish to take the minimal risk of refreshing that ancient and waylaid levain, so I did the unconscionable and sadly relegated it to its final resting place it, making a new two stage levain from my trusty 100% AP.
Looking to get the new gal off to a start, I found this WW Levain Baguette formula quietly sitting in my ever thickening looseleaf binder bursting with those compatriots I've made in the past.
I make it my duty to always post who was the original author or inspiration for all my breads, but I could find no reference to anyone other than me, so I guess this is the rare "original" alfanso.
A third build was in store to create my levain for this bread.  As there was no method associated with the formula, I just followed rote.  
Autolyse all ingredients for 20 minutes,
50 French Folds, 5 minute rest, 50 FFs.  
Oiled covered container for 2 hours with bench top Letter Folds at 40 & 80 minutes.   This dough was incredibly extensible.
Retard for ~12-16 hours with shaping, then onto couche sometime around the halfway point.
Bake in 460dF oven with steam for 13 minutes, remove steam, rotate loaves, bake 12 minutes more, 2 minutes venting at end.
The taste is hearty with 25% whole grains there is a slight tang and nose to the levain, something that infrequently comes through in my other bakes.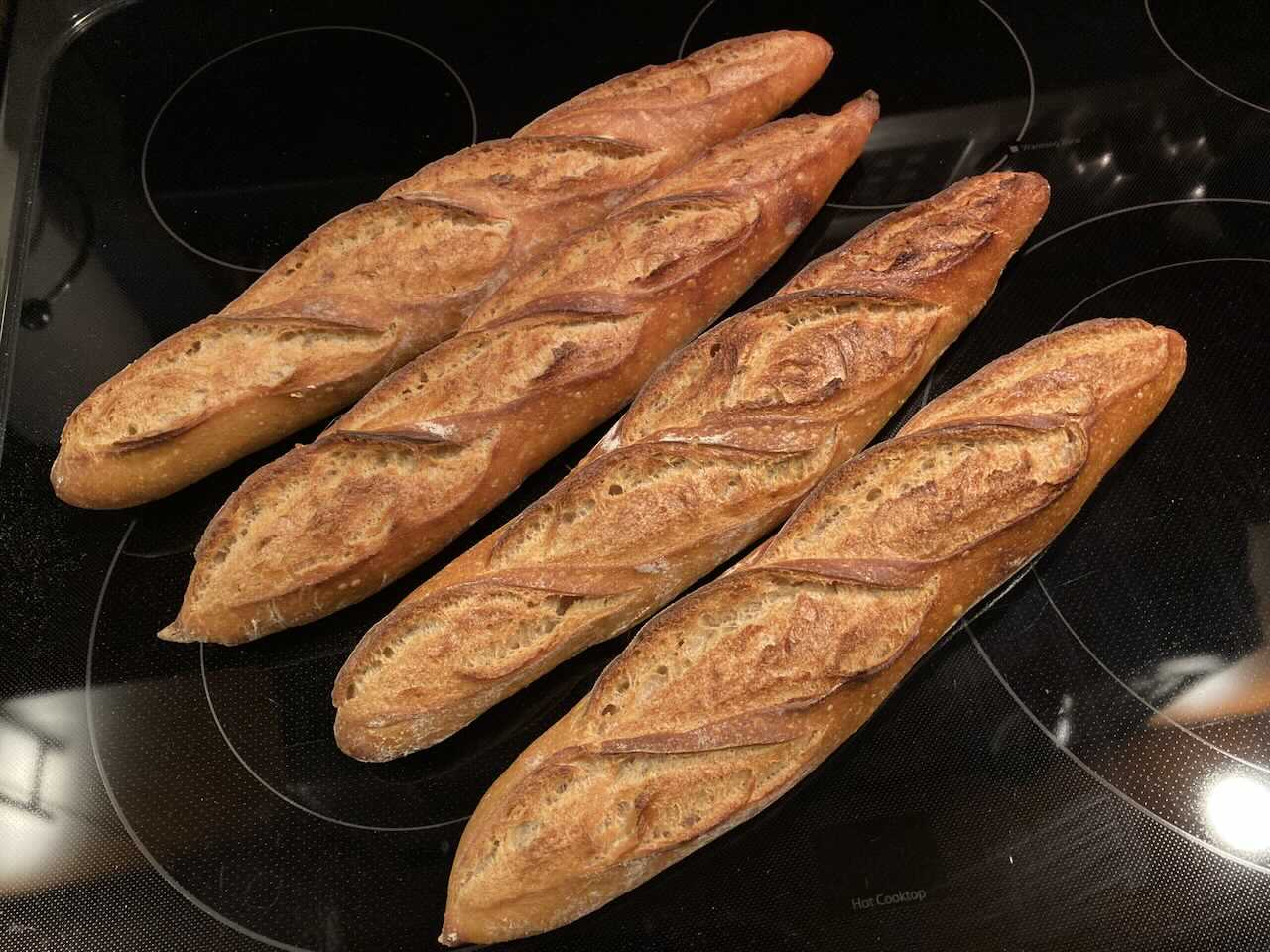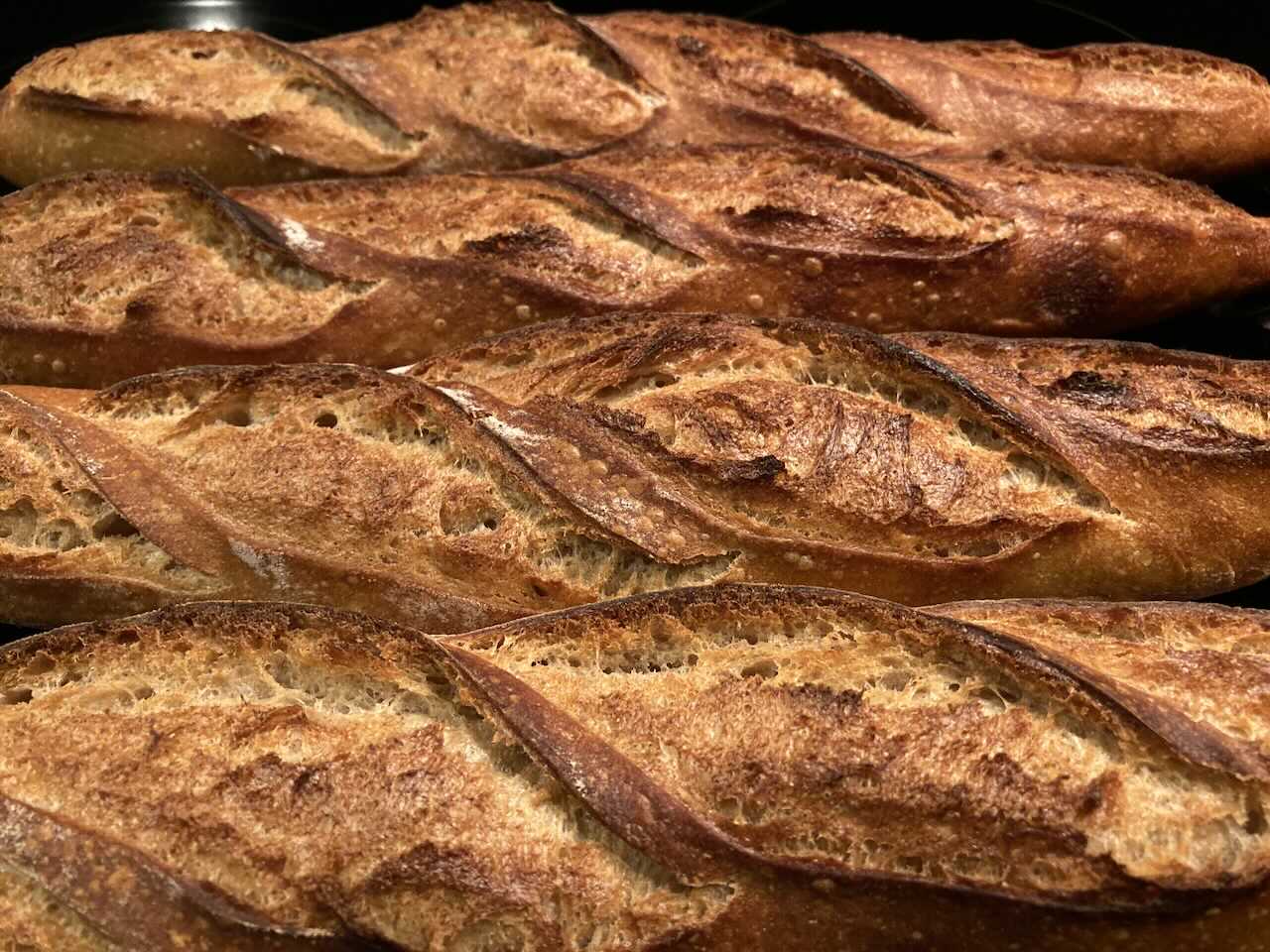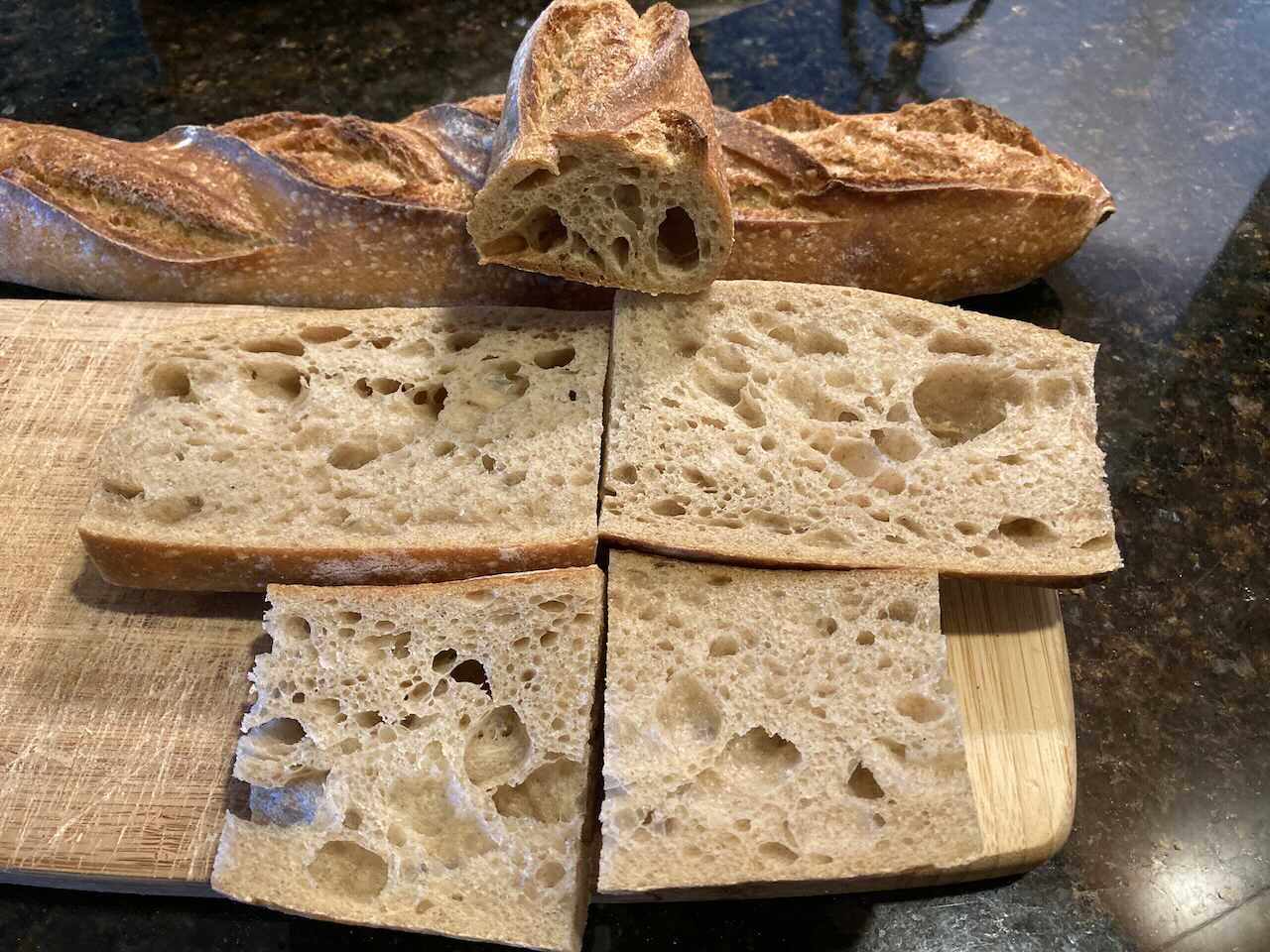 310g x 4 baguettes/long batards