Two words I had never thought of stringing together before yesterday.  
But just for the fun of it I hand mixed the Bouabsa dough at its normal 75% hydration with it's quite low iDY at 0.16%.  Modifying the remainder of the method, the dough was BF'ed for ~100 minutes with "ciabatta-like" folds in the vessel at 30 60 & 90 minutes.  Then off to retard for ~20 hours.
Today the dough was pulled from retard and allowed to warm up for ~100 minutes.  Treating the dough as I would for ciabatta I emptied onto a floured surface, folded it in half alla Cyril Heitz and then shaped it as I do for the Scott MeGee version I adhere to, and couched seam side up.  A tad sloppy on the shaped ends.  45 minutes to prove and then stretched onto the baking peel.  15 minutes with steam at 480dF, then rotated for another 13 minutes and finished off with 2 minutes venting.
For a first time out of the gate I'm pretty pleased with this experiment.  The first two slices off the end yielded a tight crumb, which for even a Bouabsa baguette is unusual.  But the further into the loaf I cut, the more open the crumb became.  The crust carries the coloration that I crave.
Considering the minuscule amount of IDY I can't say anything bad about it.  My next bake will be the same but with a significant boost of IDY, but not nearly as much as a typical IDY ciabatta takes.  I should be able to better emulate a more traditional ciabatta dough with more oven spring.  At that point it will no longer be a Bouabsa ciabatta, rather a Boufanso ciabatta.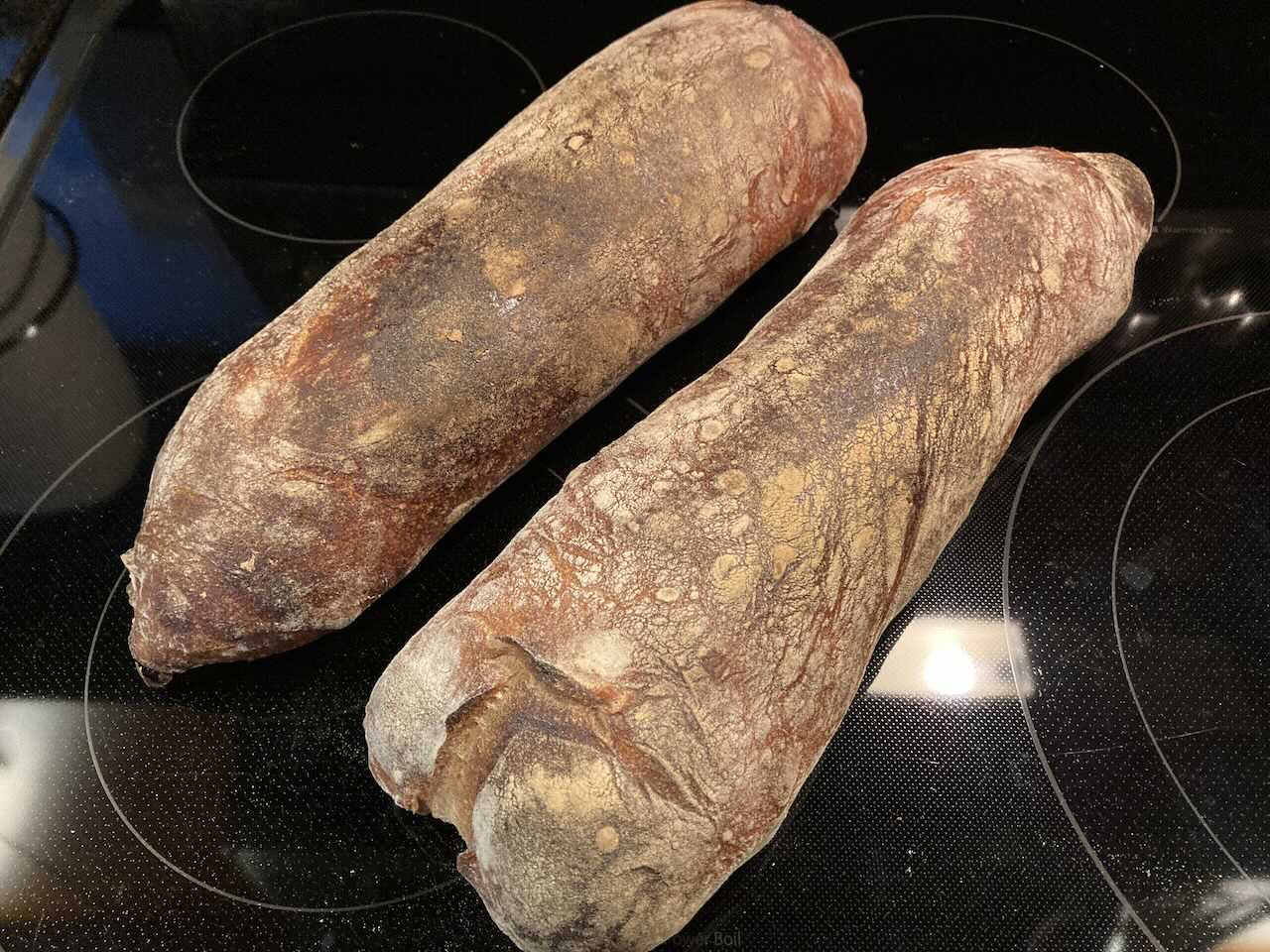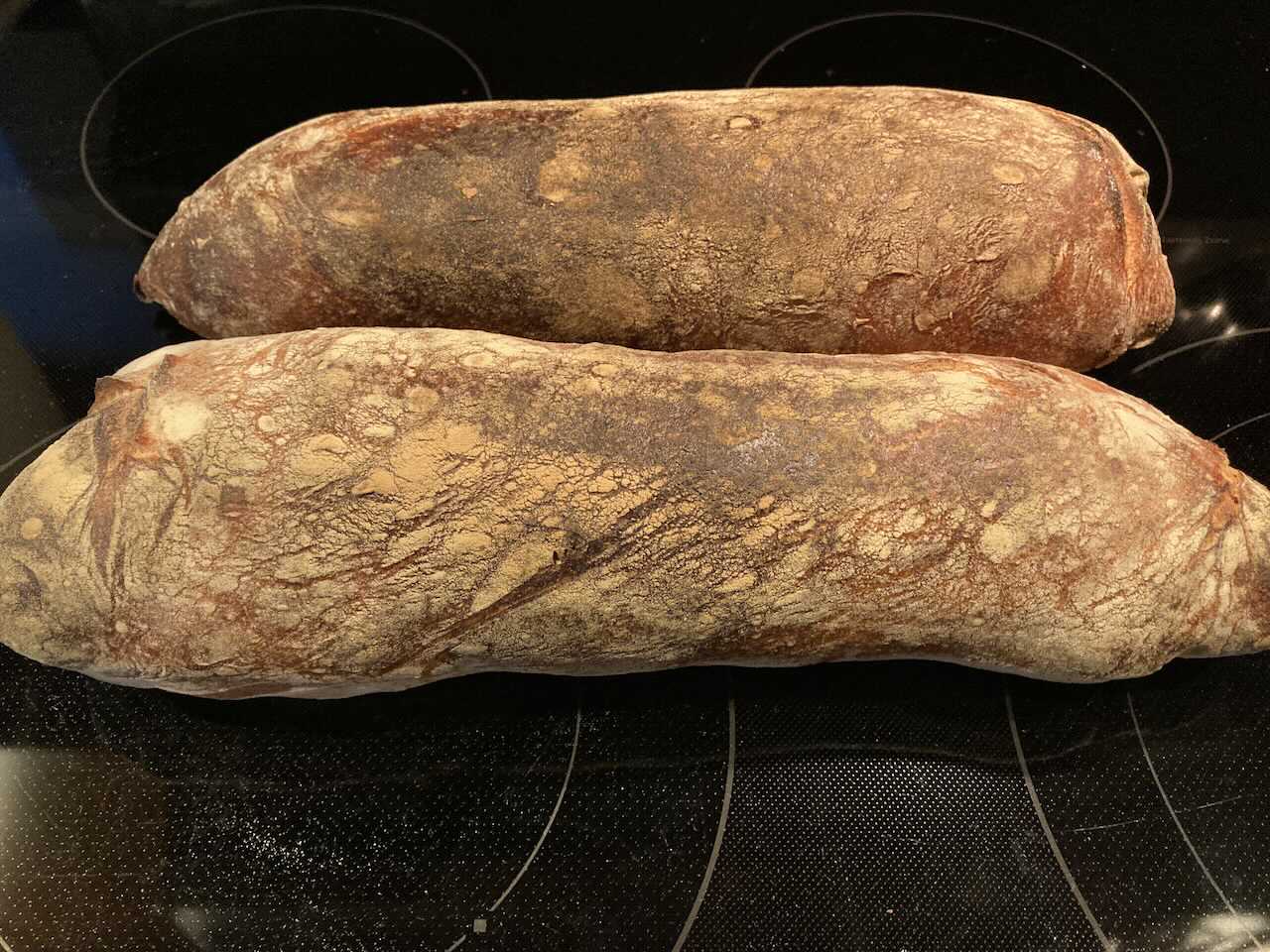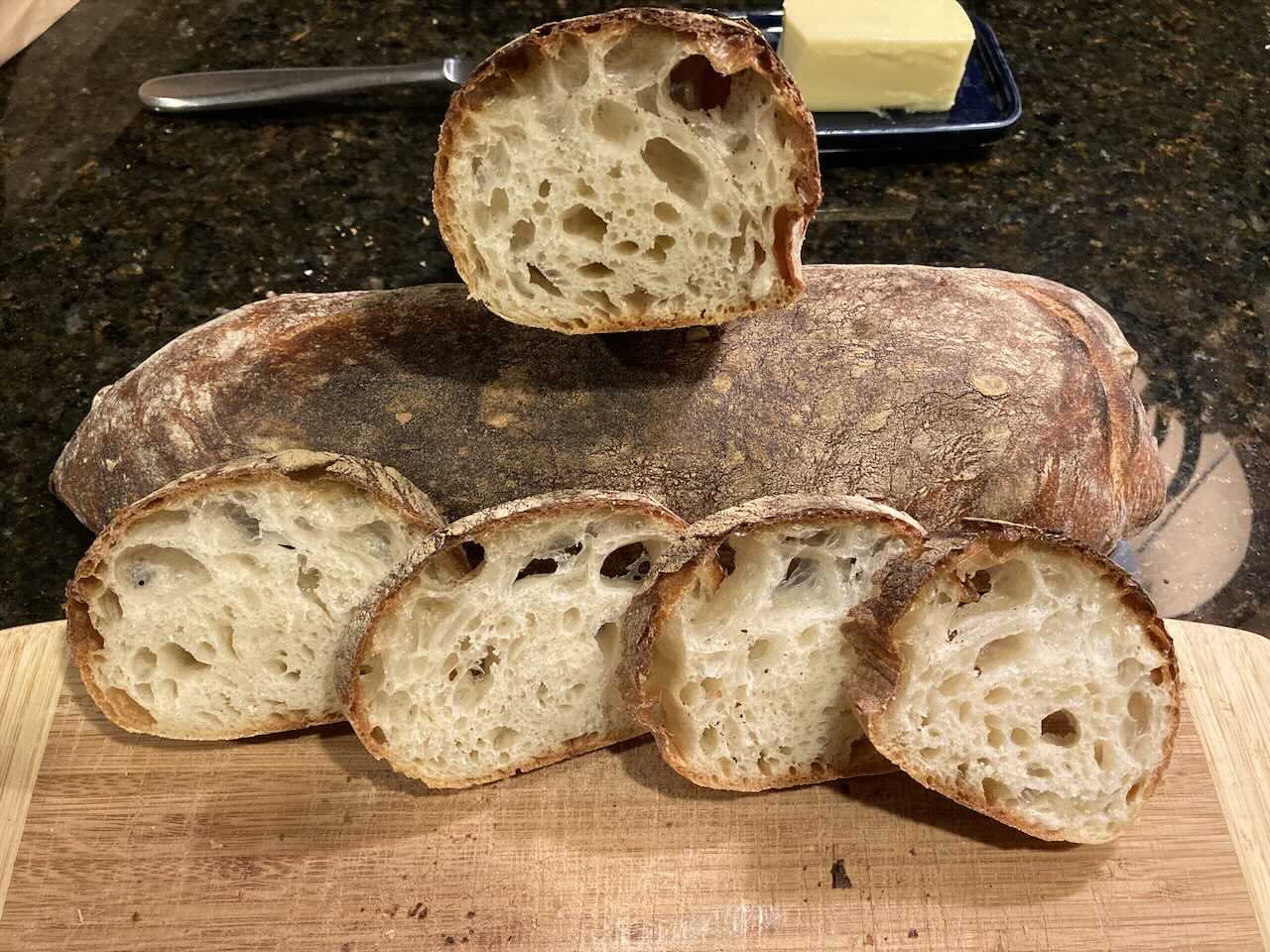 500g x 2 ciabatta loaves