15% Spelt; Fermentation Experiment
Made two loaves using the method of spacing out bowl kneading and slowly developing gluten.  For one loaf, did the 3rd and 4th sets of kneading at 15% and 30% on the aliquot.  For the other, did them at 25% and 50%.  Wanted to see how far I could push fermentation with this method (starting with a low inoculation).
Unfortunately, the 2nd loaf (on the right) stuck in one end of the banneton a bit.  It slowly stretched on that end as it fell out.  That end of the loaf was degassed quite a bit and was starting to spread before scoring.  You can see the effect it had on the bloom (left hand side of the overhead picture).  So, not sure if the spreading was due to sticking in the banneton or the extra fermentation time.  Will see if it's over fermented tomorrow when I cut into it.
The 1st loaf is for a friend, so I won't get a crumb shot on that one.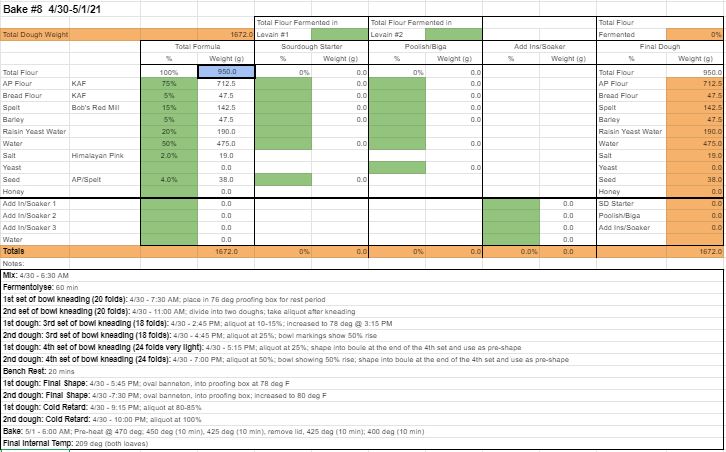 1st Dough: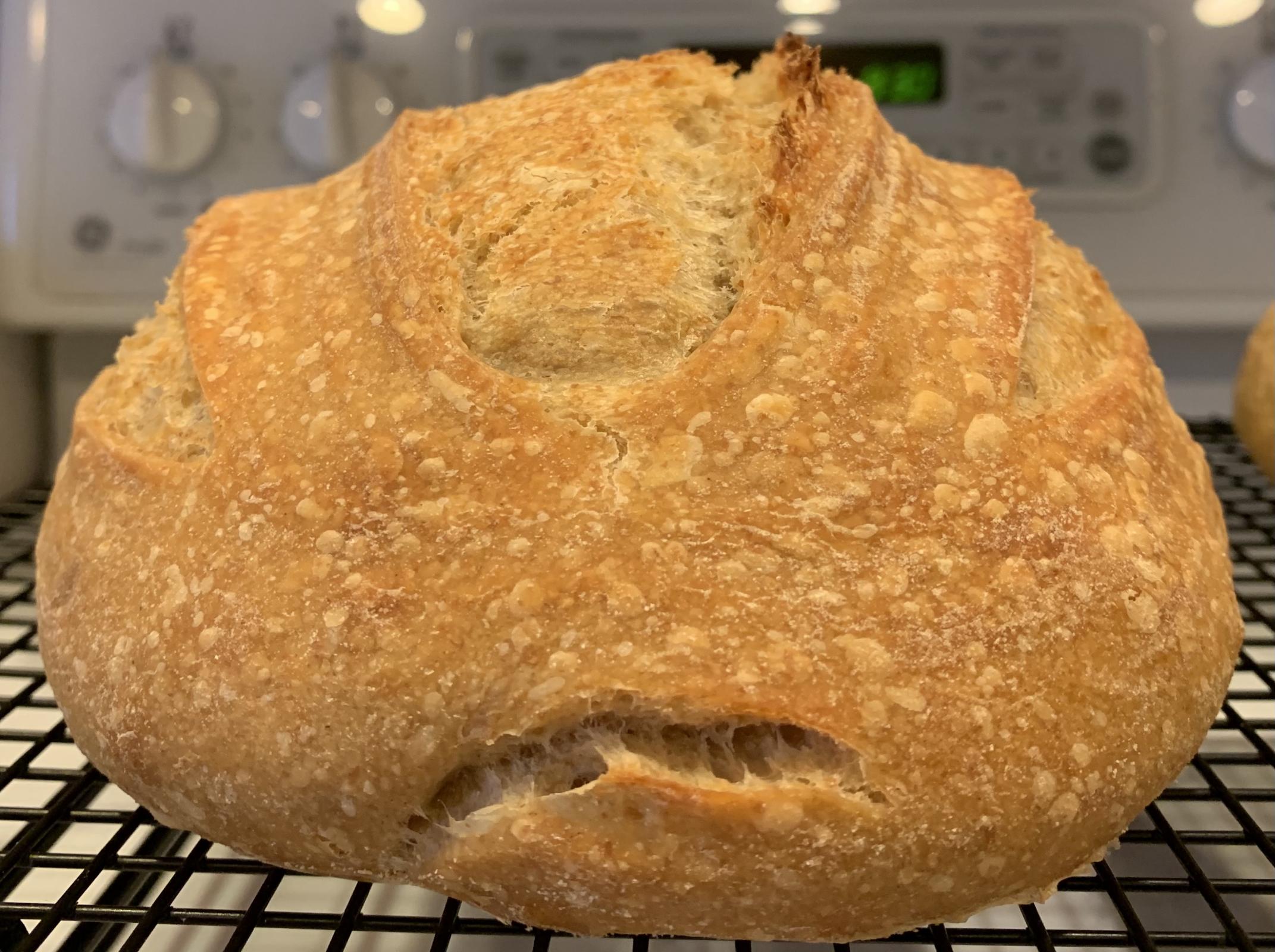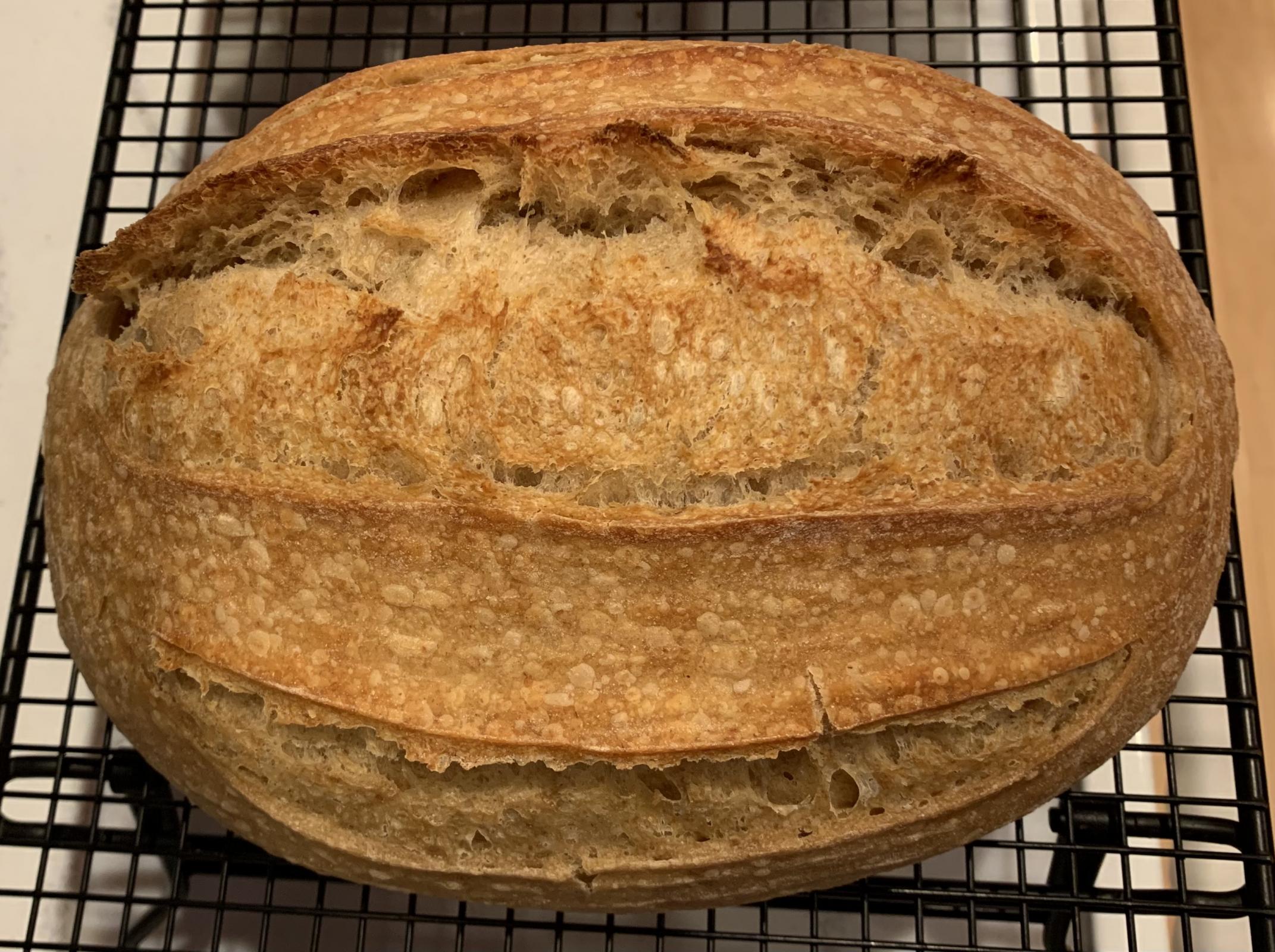 2nd Dough