Help with Recipe from The Rye Baker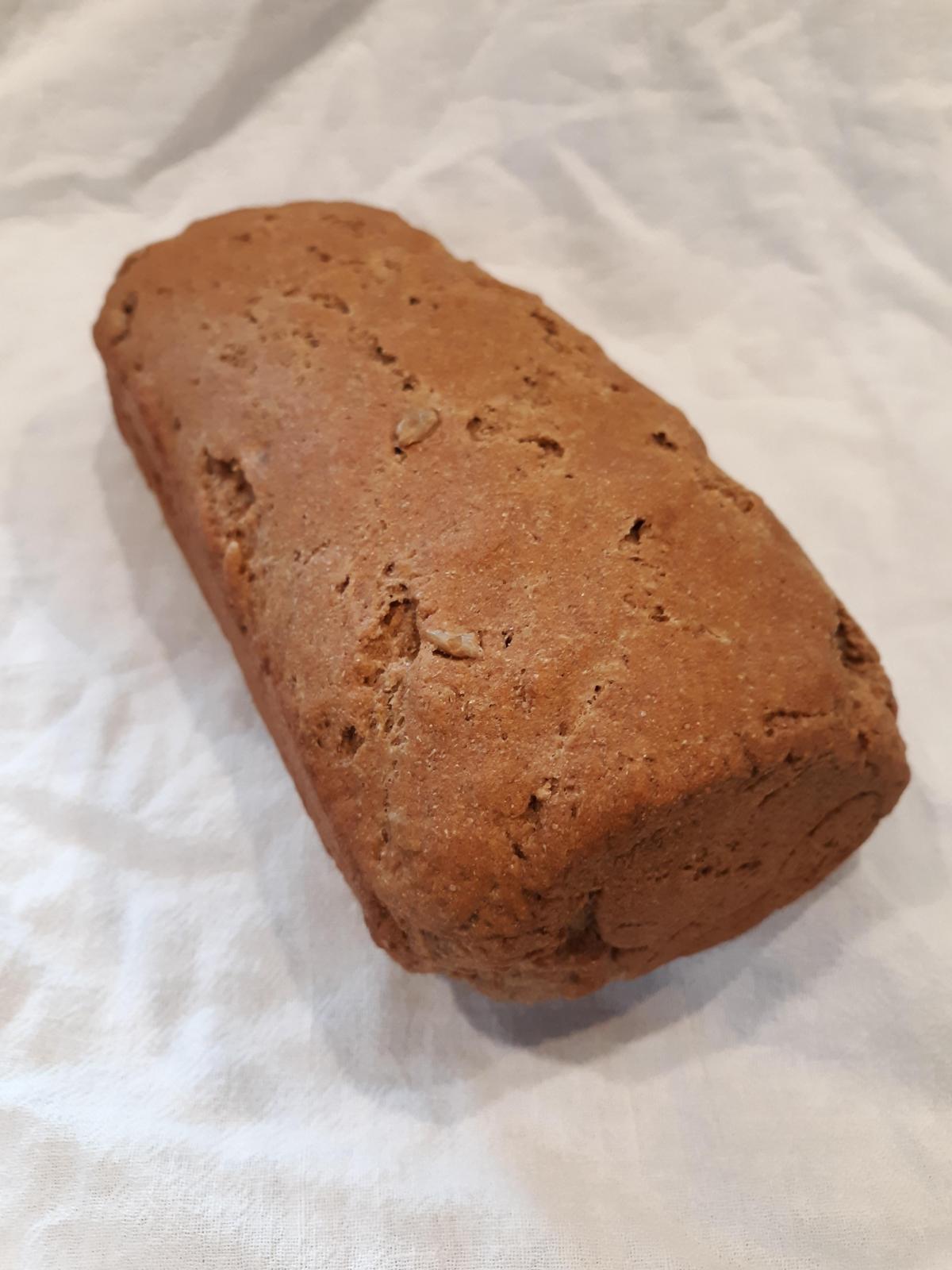 I just tried the recipe for Yogurt Rye (Chleb Mieszany) from Stanley Ginsberg's The Rye Baker. The bread did not turn out like I would expect—I got a brick instead of a loaf. Here are the ingredients: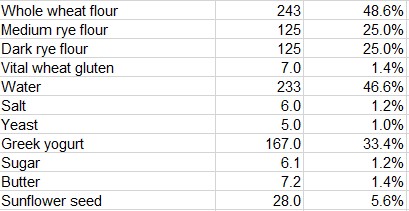 Whole wheat flour is KAB and the rye flours are Bay State Milling from the New York Baker. I made slight changes to the original recipe. I used nonfat Greek yogurt, so I added a small amount of butter to add fat, and replaced some of the yogurt with water, as per recommended substitution on Cook's Illustrated and elsewhere. I also added a small amount of vital wheat gluten and a pinch of ascorbic acid to avoid getting a brick. Obviously, that did not work!
I also do not have a stand mixer and had to guess the amount to knead the dough. I estimate it was about 15 minutes total kneading. The dough did not double during the bulk ferment (only about 1.5× in 2 hours) and essentially had no extensibility to allow shaping into a loaf for the final proof. The dough did not rise at all during the final proof, but was baked anyway.
The crumb was dense and moist but not gummy and the bread tasted OK. I would appreciate any suggestions on how to modify my techniques or the ingredients to get a better loaf. Specifically, is a stand mixer absolutely required to make the breads in The Rye Baker?
Thanks!