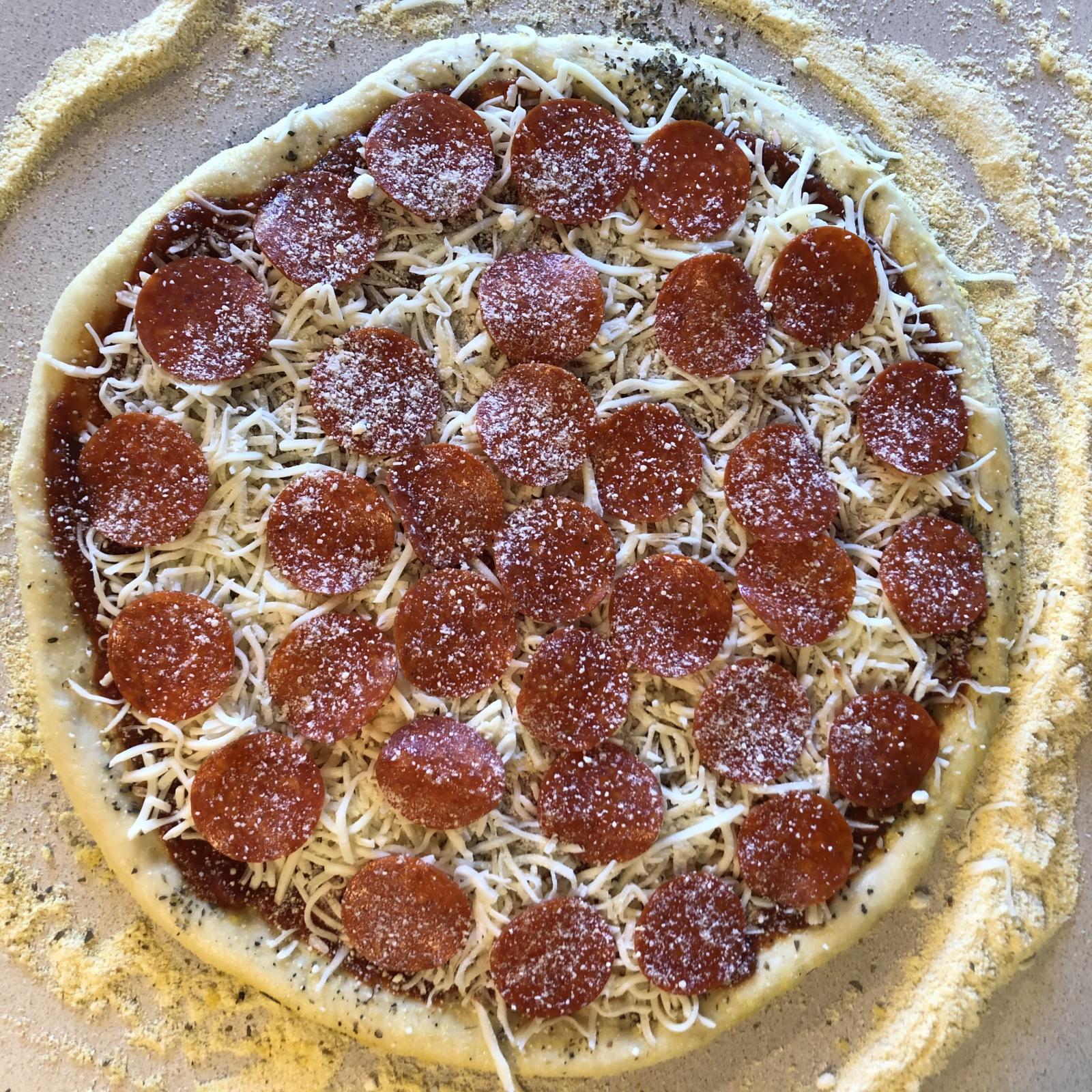 Pepperoni pizza!   Celebrating the end of Lent and the beginning of Easter!
Crust - same as always, recipe from Bruno Albouze.  Basic white flour pizza dough enriched with olive oil and milk. 
Toppings - pepperoni, dried whole milk mozzarella, pizza sauce, salt, pepper, oregano, basil and EVOO brushed on the crust.
This is a bit well done, intentionally.  I wanted to avoid a wet center from the sauce.  It was excellent.  Nice flavor added by the sauce, and crunchy edge of crust.