Semolina Pain au Levain Bake #2
The request for a loaf to go with dinner tomorrow was "something Italian".  So...  Semolina Pain au Levain bake #2.
This one went well and was easier than the first one.  I didn't worry quite so much about degassing while rolling in the toasted sesame seeds, and I think I got them on better.
Starter pre-shaping at 75%.  Didn't degas as hard as yesterday's sandwich loaf, but patted it down enough to make sure I didn't have any big gas pockets.  The crust colored up nice.  Wish I would have made the side scores a little longer and deeper, but that's being finicky.
Will see if this one makes it till tomorrow before it gets sliced.  Those toasted sesame seeds smell good!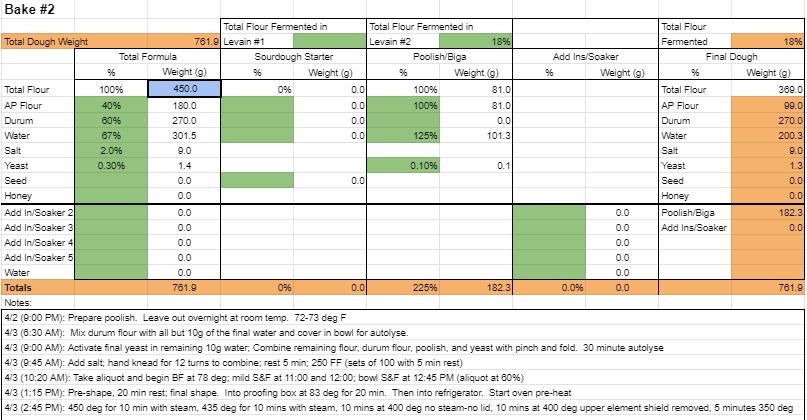 Bubbly poolish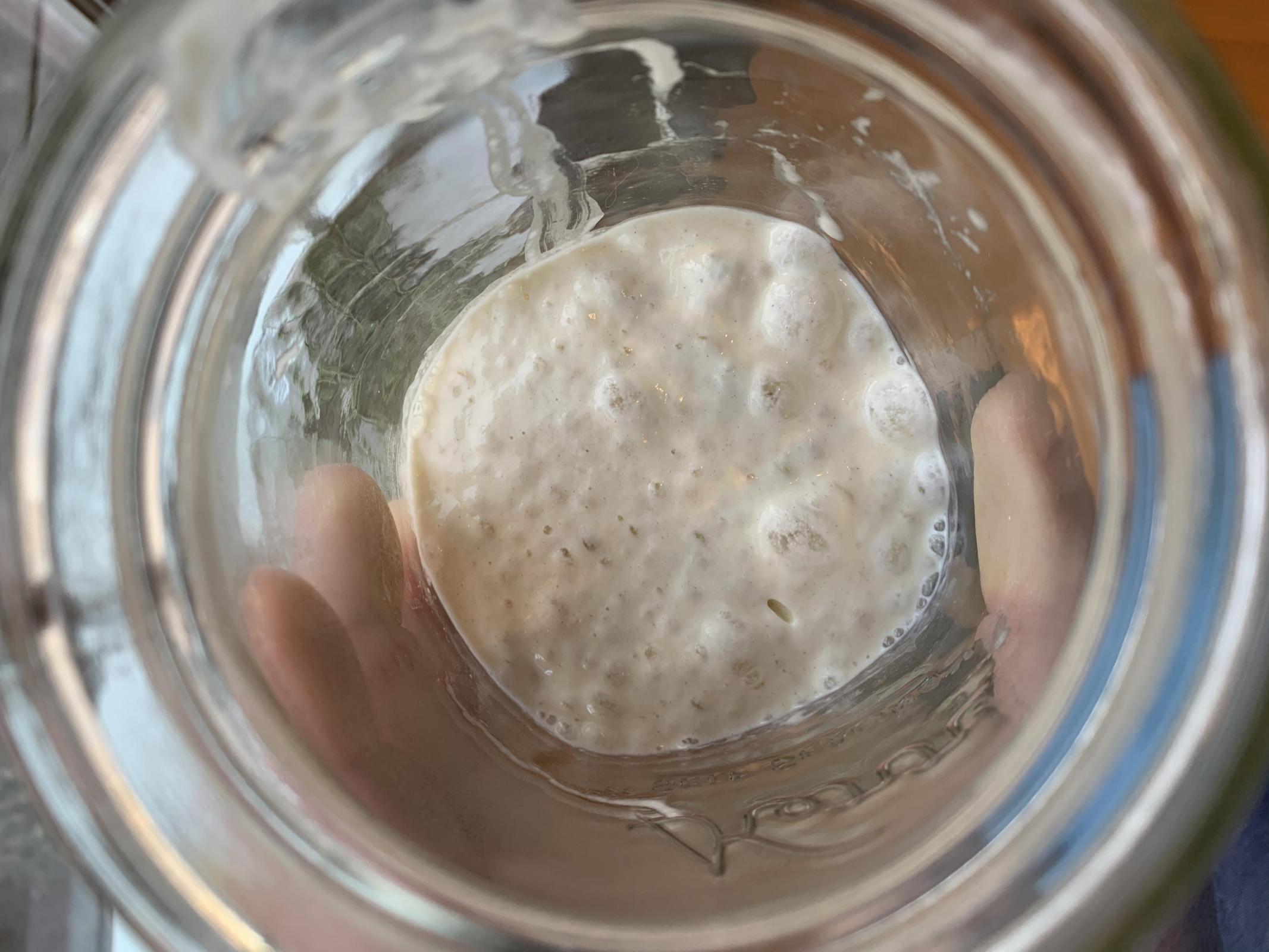 Taking the lid off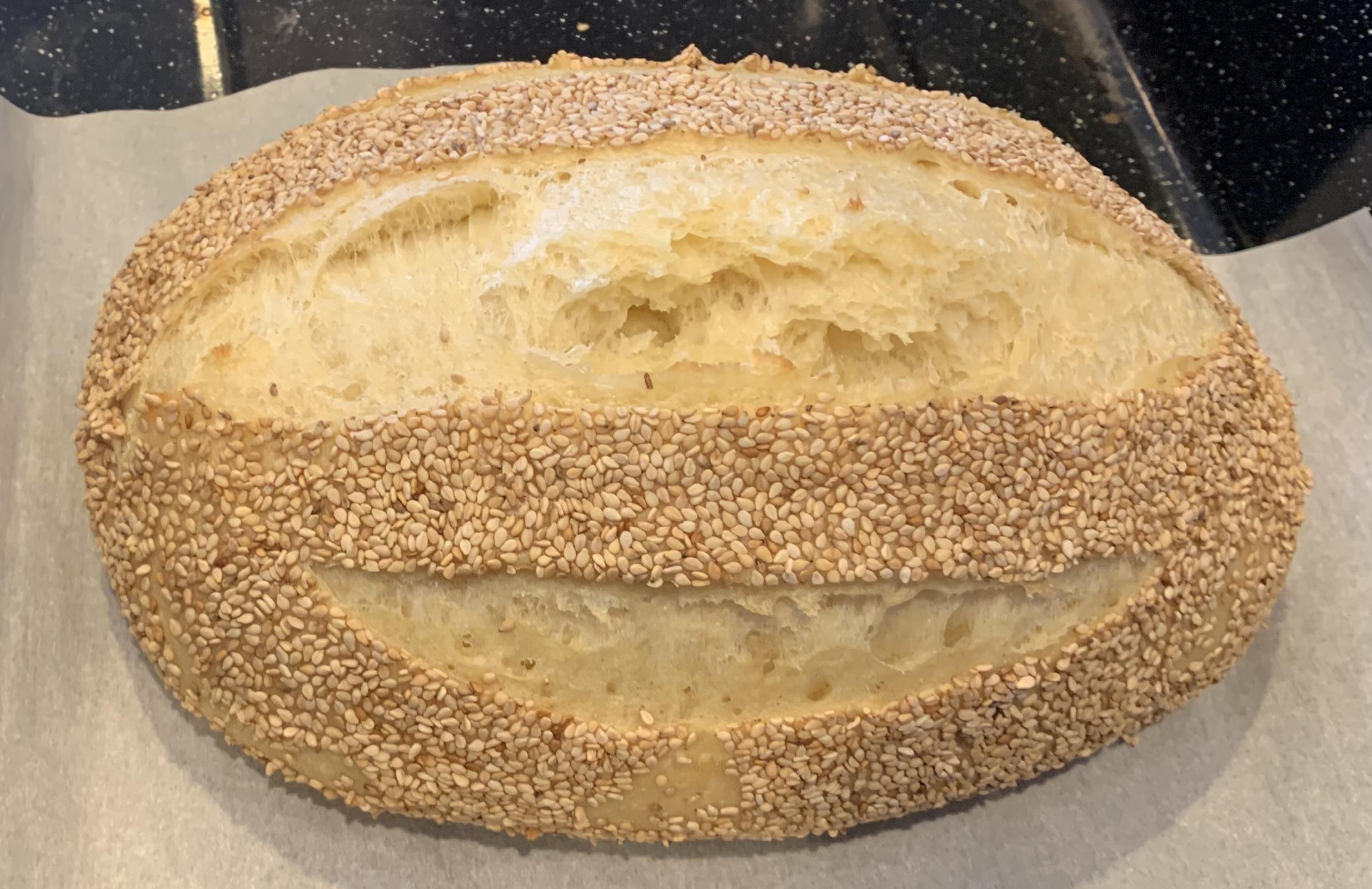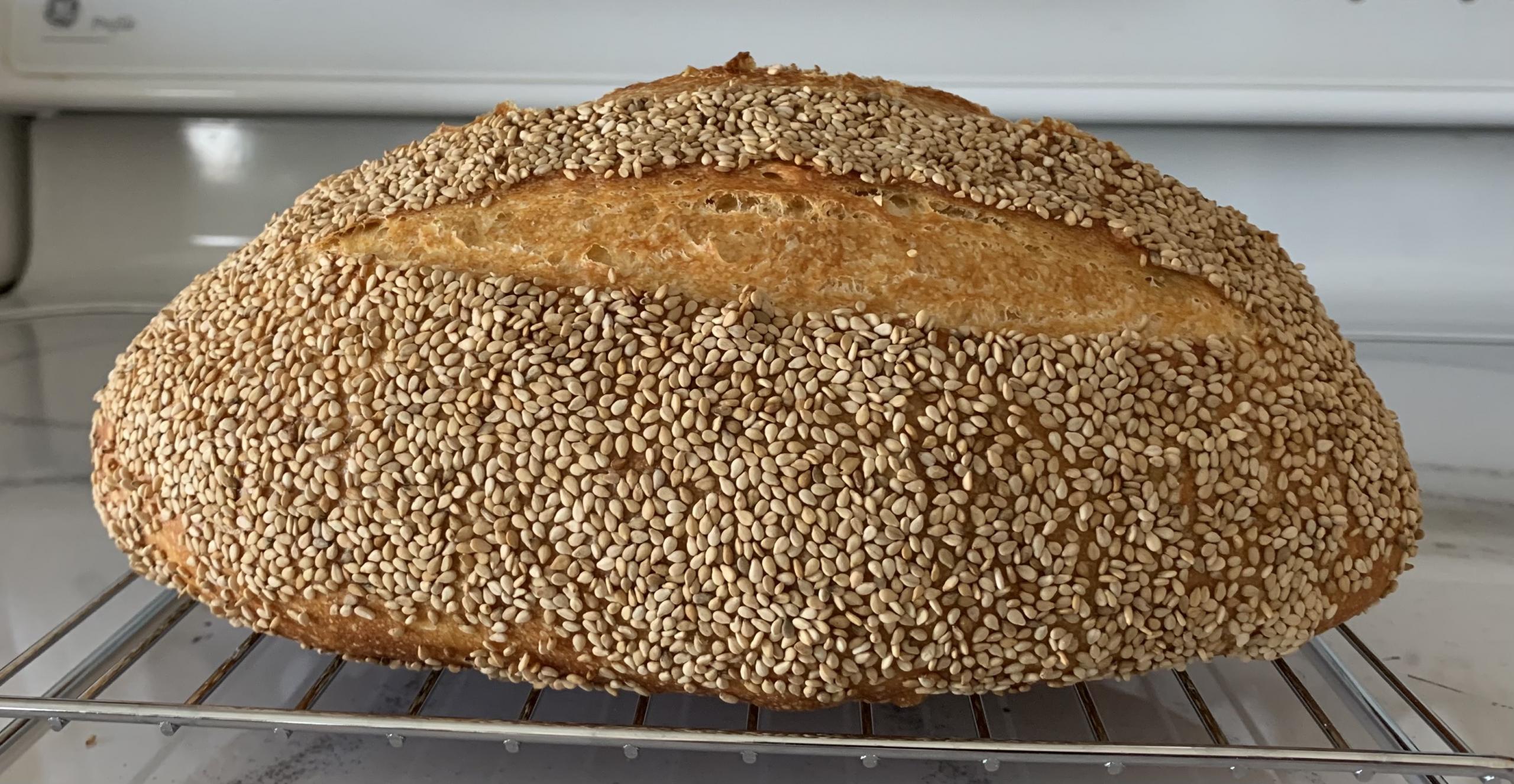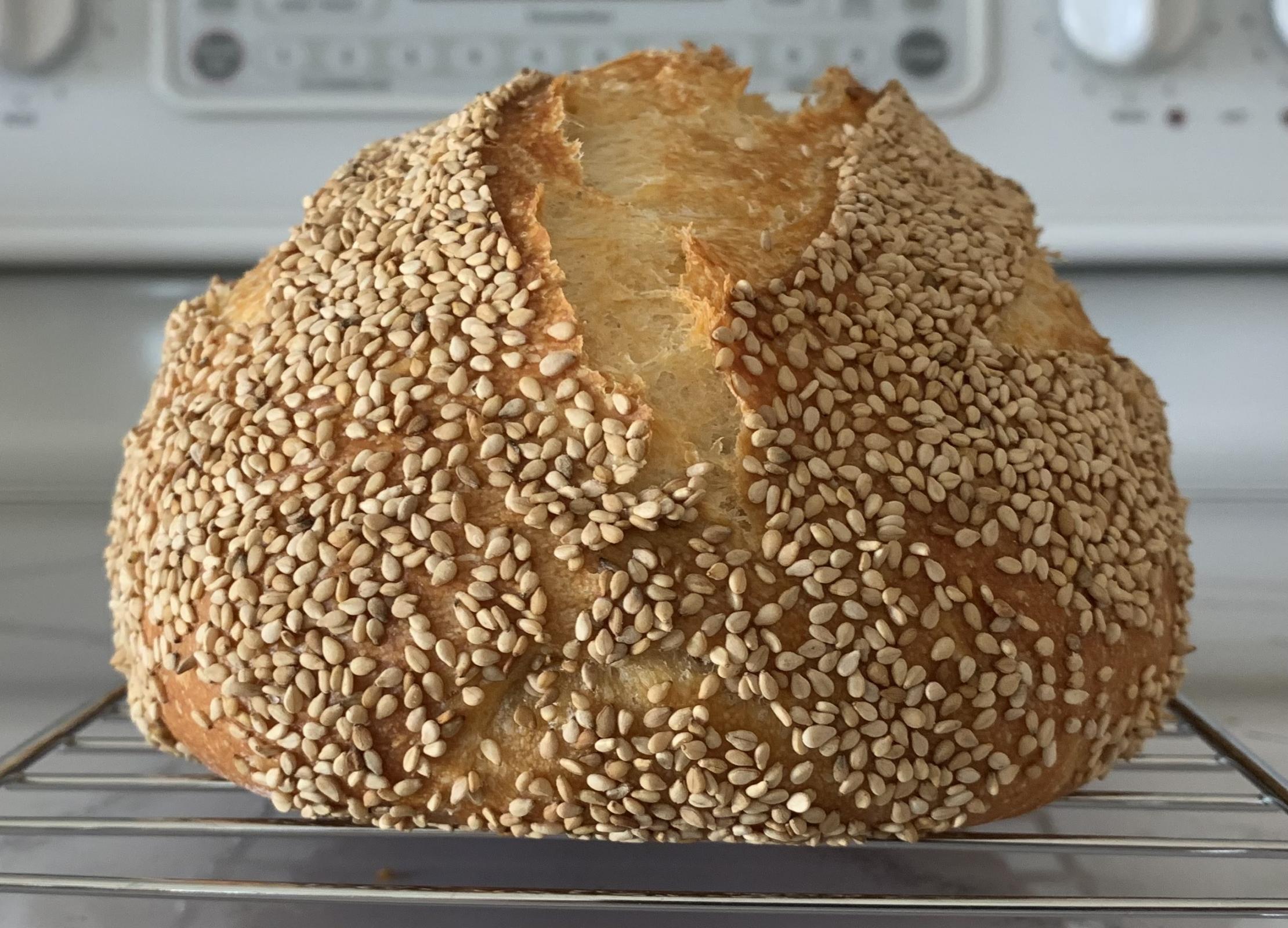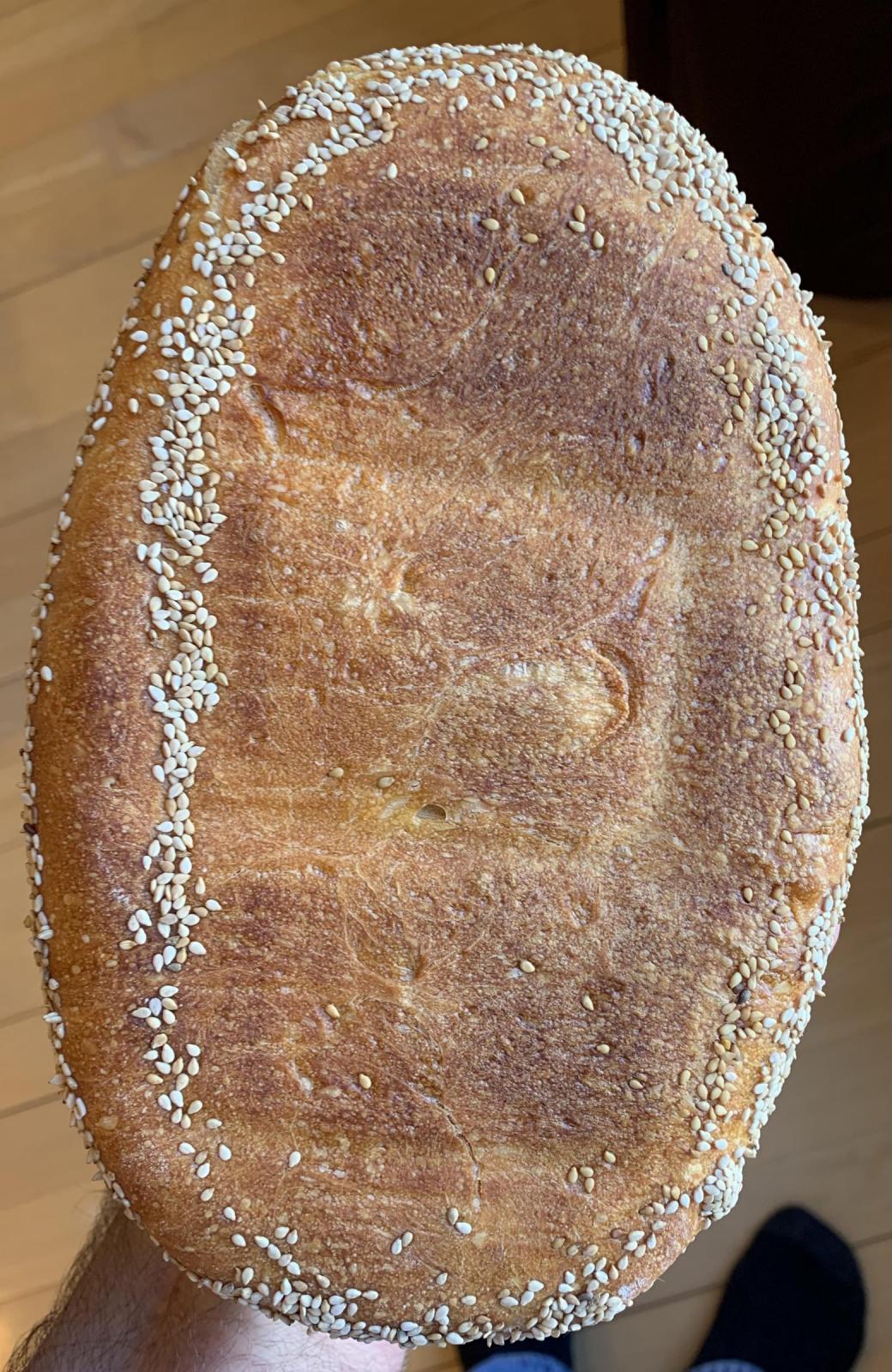 EDIT: Crumb added...