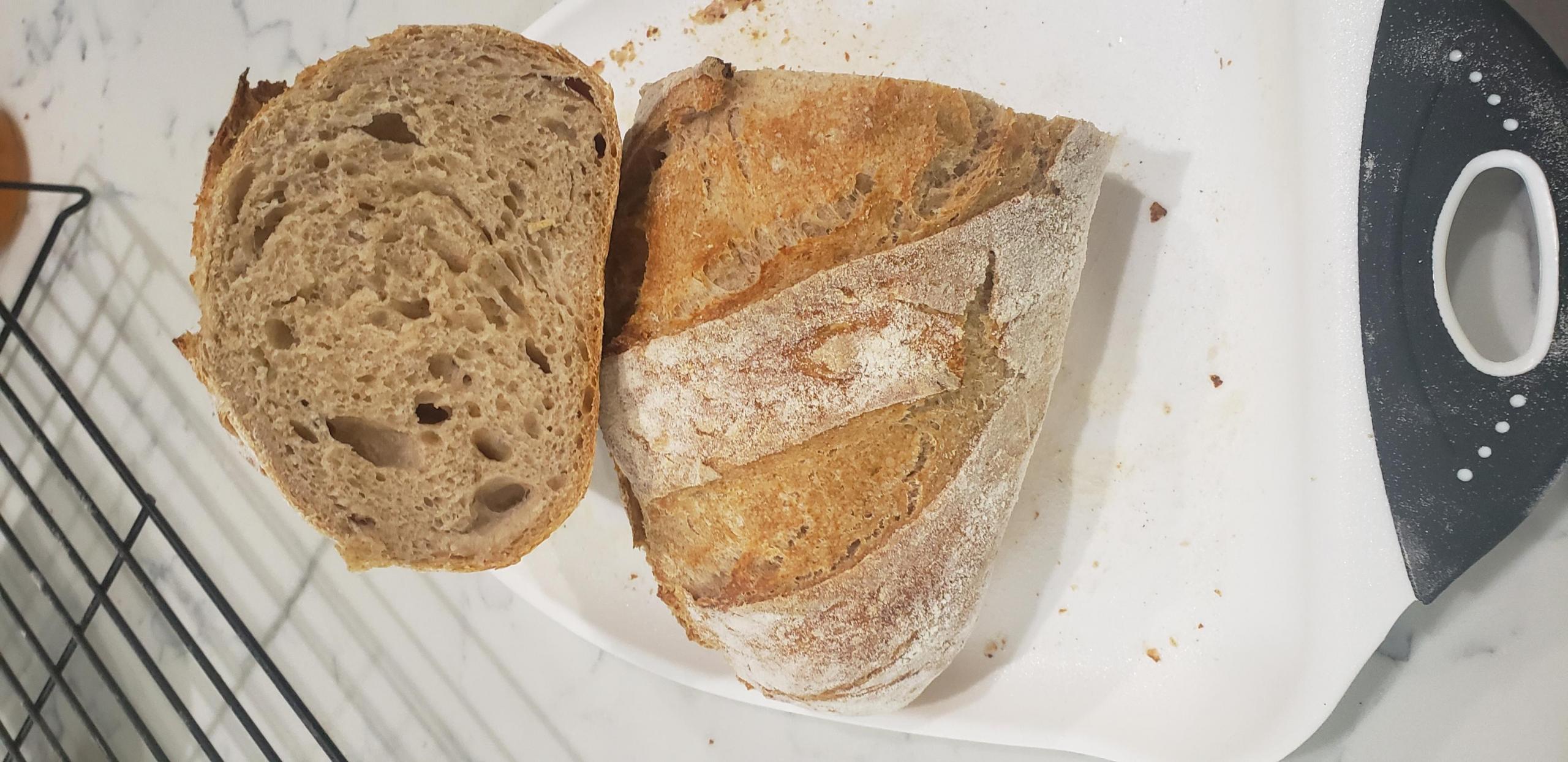 So here is what I am considering the "final" version of my Sourdough.  This was my first attempt at really creating something of my own and not relying totally on someone else's formula.  
I started with the San Joaquin Sourdough for  a basic concept and then took the starter and bread formulas to what I preferred by adding a little rye and lowering the hydration to about 70%.  The final version showed here also has about 0.2% Instant yeast for an additional little kick.  I build the levain using the nmnf techniques and after the bulk ferment I put it in the fridge for about 20 hours.  
Made this into 2 2lb oblong loaves using my clay bakers and they turned out awesome.
Next step is to take this as the base for other things like maybe an herbed sourdough.  Maybe add some fruit.  Not sure yet.