Questing for a 100%WW Sourdough with an open crumb.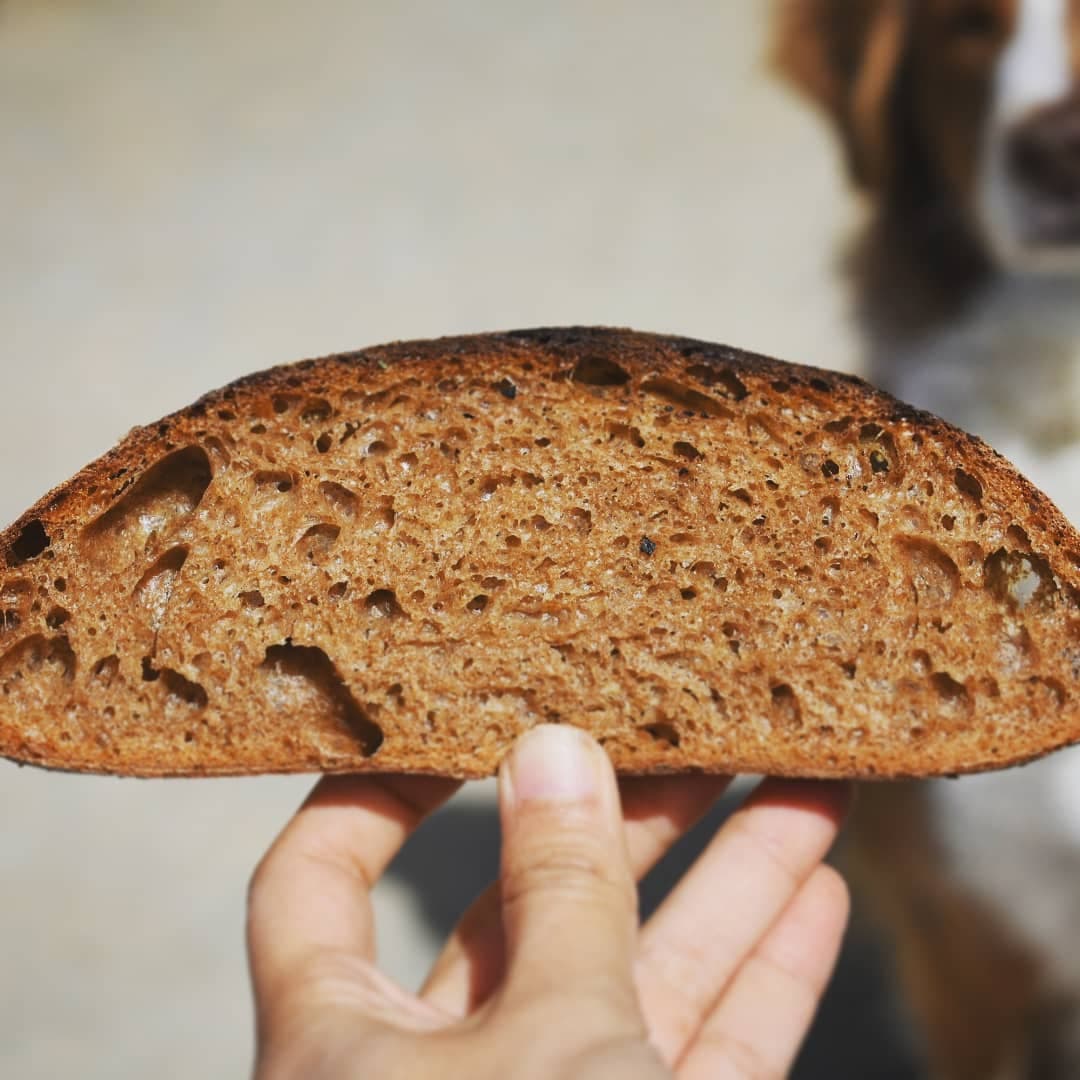 In my most recent (and only) blog post, I've started formally recording my quest for an open & irregular 100% WW Sourdough crumb. I am left with the following impression after my baking experiment:
Is the crux of the bake simply the temperature?
I almost think that this might actually be the major obstacle. I baked two loaves and noticed that the first had a crumb that reminded me of a sandwich loaf baked in a Pullman style pan at a low temperature  -- like 350F. This immediately led me to realize that *duh*, WW flour takes on WAY more water, meaning that the dough's temperature is going to respond *far* more slowly to heat. Essentially, I am pretty sure that 100%WW breads loaded into a 450F, or even a 500F oven are spending a decent amount of time baking at an effectively low temperature (meanwhile the crust is hardening).

For my second loaf (which unfortunately had to be retarded overnight, invalidating the rigorous scientific nature of this experiment 😉) I preheated my oven to 550 and baked at 515. The result: Big ol' holes and a more open crumb, except in the center where the heat would take longest to propagate.

Based on this, I feel like the most sensible way forward is to play with high temperatures and special shapes to make sure the dough uniformly reaches steaming temps.


A comparison of the two loaves below:


My "pullman crumb" bread above.
My far more open, and nearly acceptable high-temperature crumb.


Anyone have thoughts? Whole wheat is such a mystery
EDIT: I started eating it and cut into a different part of the bread and wow! Surprise crumb shot anyone? Even better than the center cut!