I wanted to try the updated Tartine bread again from Jennifer Latham's IG post with the double fed levin and the delayed addition of the salt. The last time was a big improvement in my sourdough bread efforts so I wanted to confirm some things and get a better feel for it.
This bread is 10% WW and the rest is Wheat Montana AP. I started with a 75% fermentolyse of 30 minutes. The bassinage is done in stages as the dough tightens up with the squishes and folds and more water is added until the dough is quite extensible before the salt is added with more water. I think the final hydration was around 85% and it is quite supple but still fairly easy to handle.
I don't have a dedicated proofer so I use the mech room with the furnace and hot water heater in it as my warm spot. I can leave an overnight feeding in the cold kitchen where it doesn't move much and then place it on top of the water heater in the morning to kick it into overdrive. I feed it 1:1:1 and it doubles in three hours and then feed it again and it has doubled again and ready to use. I normally don't use the float test but the "fermentolyse" is a good test for it. In the past my levin would bob like an iceberg with most of it below the surface but this levain definitely floats high in the water.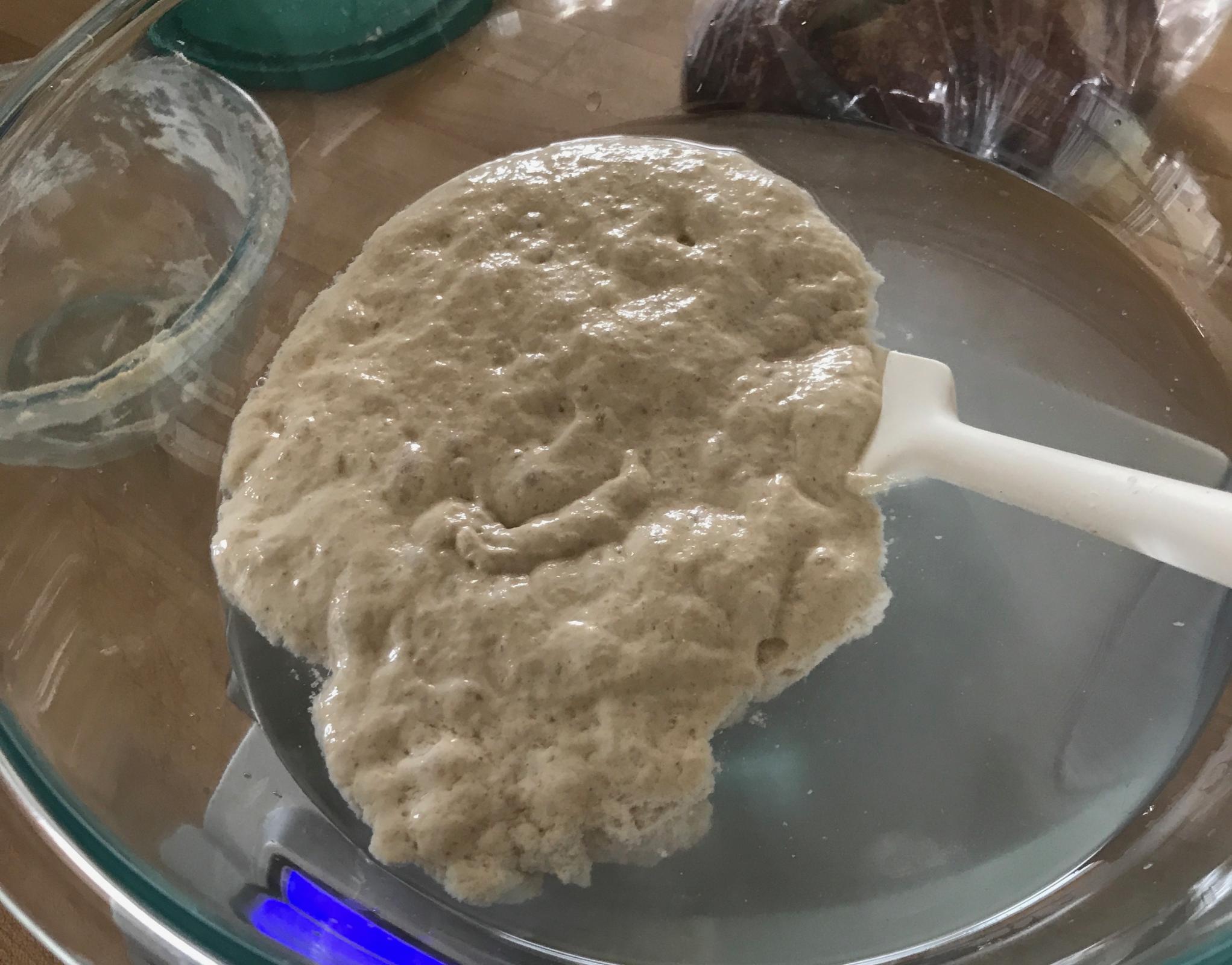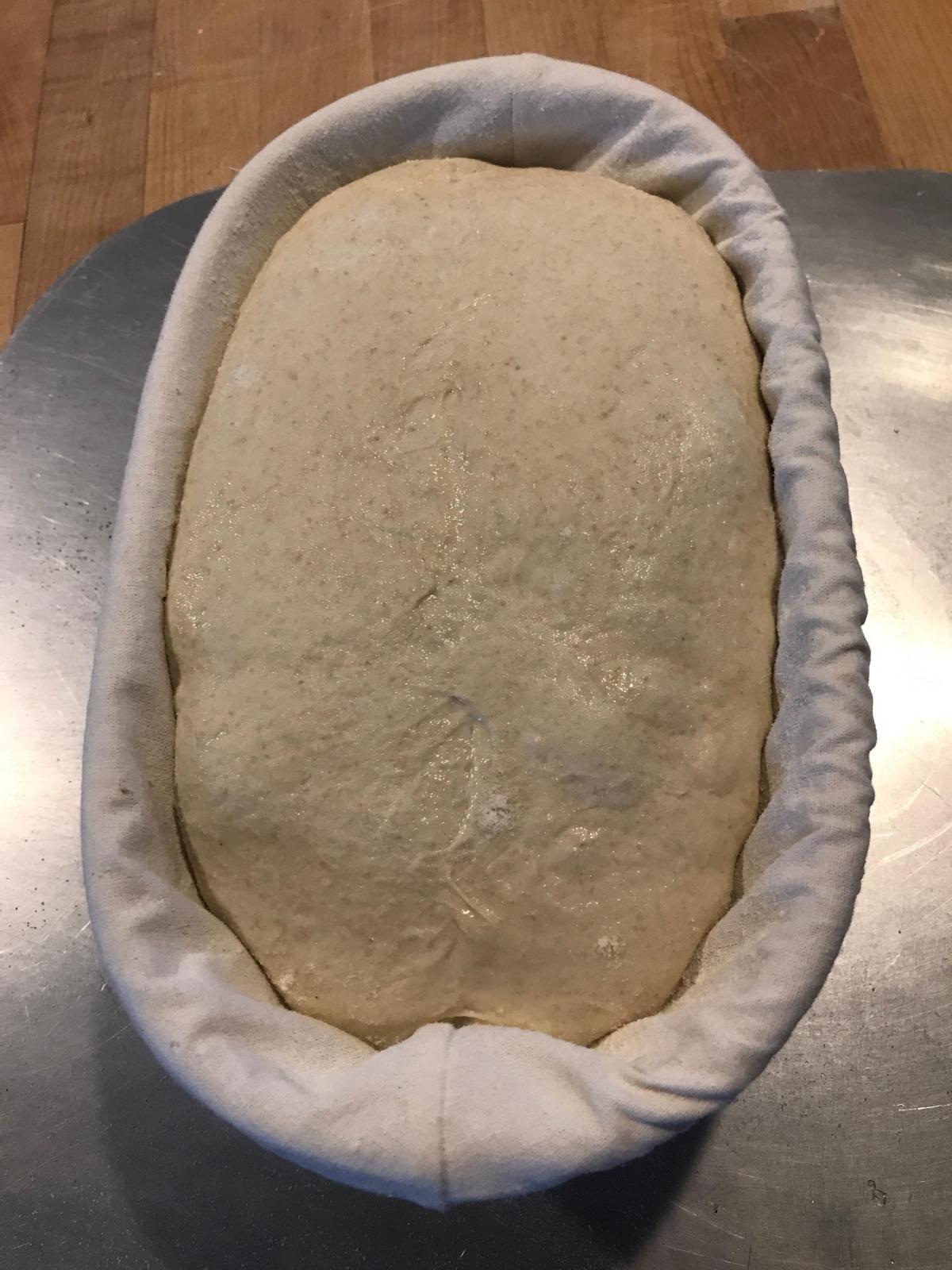 I am getting more volume with this method but the problem is they no longer fit in my bread sacks.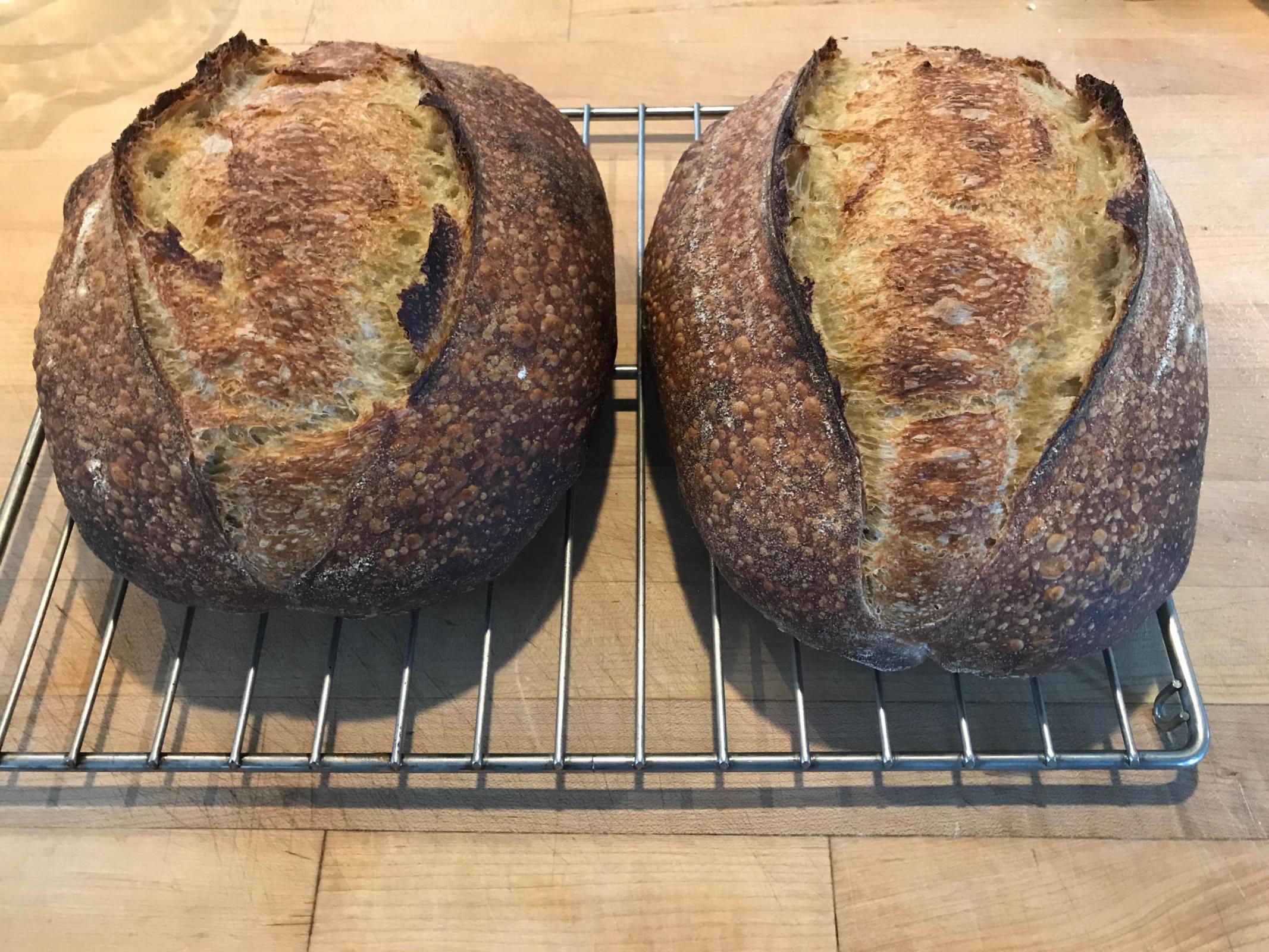 I think the lateral fold before it goes into the basket is compressing the crumb so I am not getting the typical wildly open Tartine crumb but more of the lacy/honeycomb which I happen to like since it makes better toast and sammiches.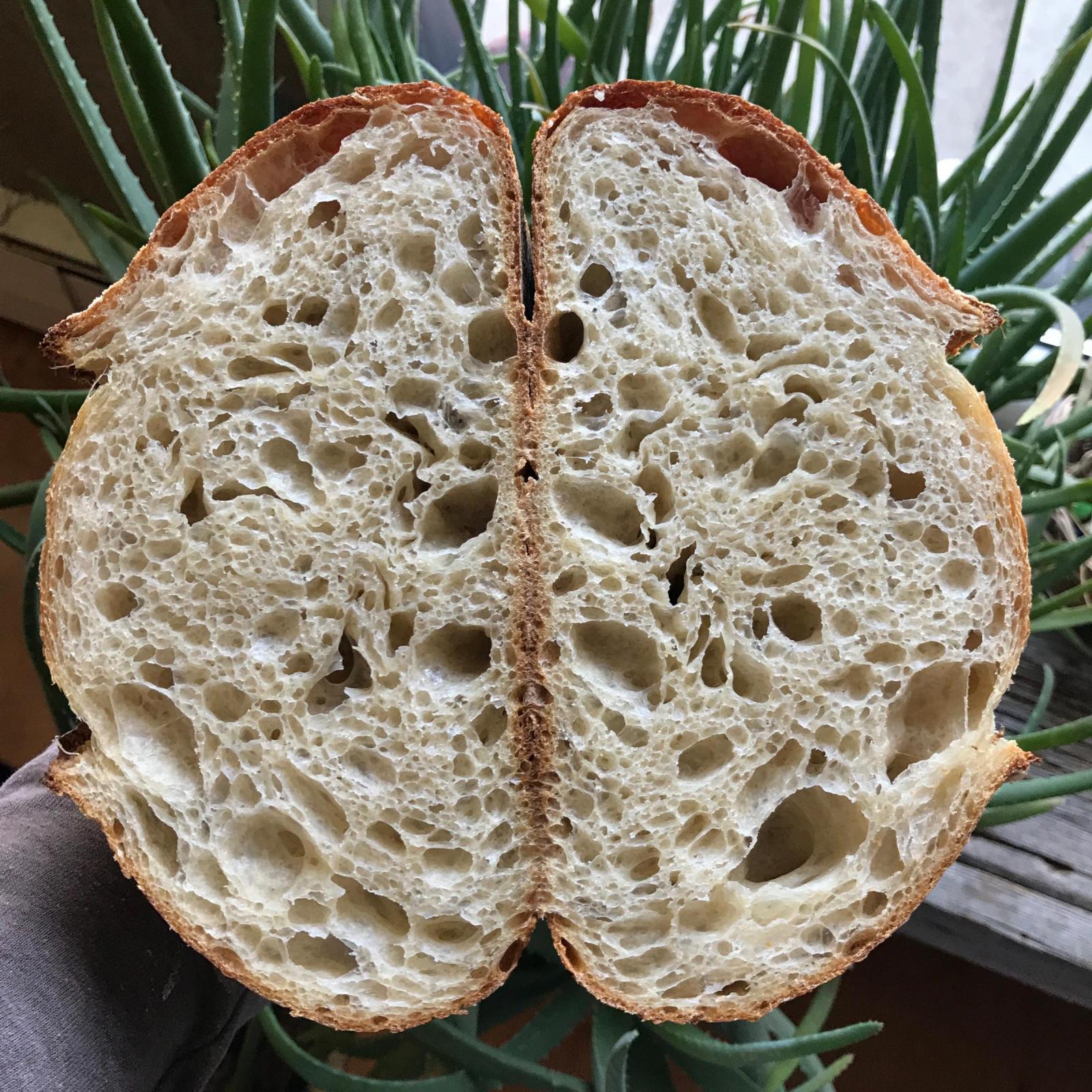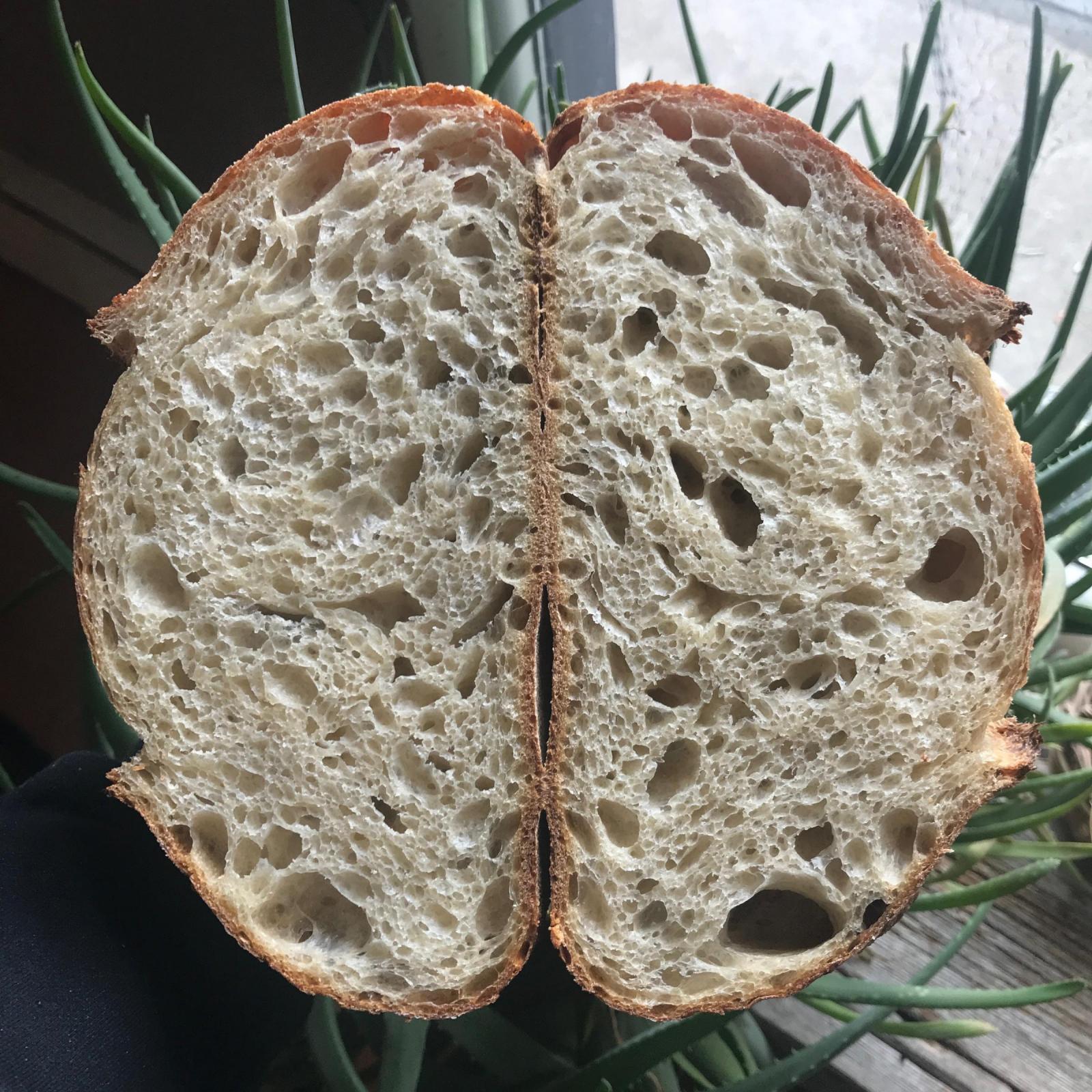 What is nice about this method is the soft crumb and the crust is really tasty and not like leather or hard to bite through..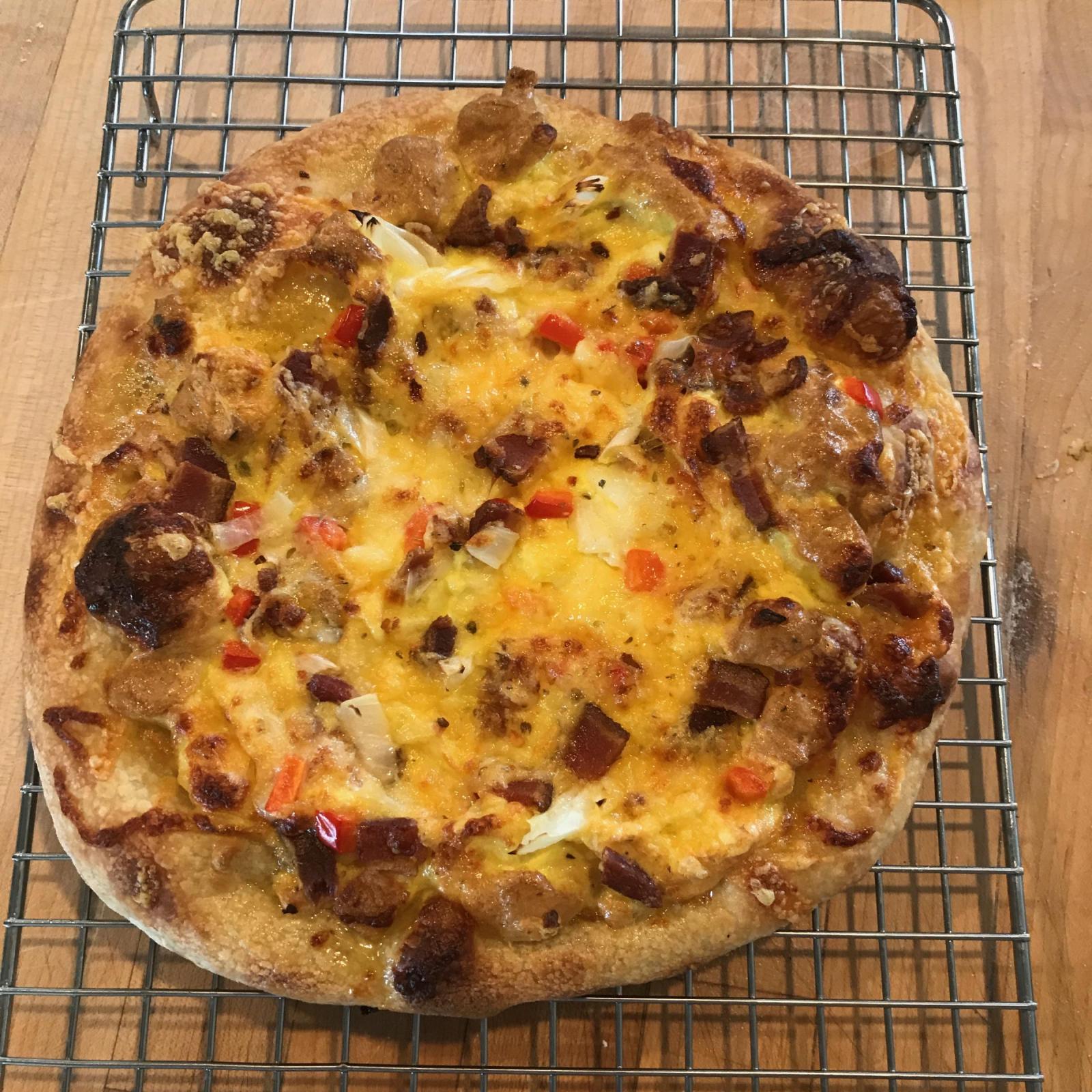 I like to have other things to bake while the oven and stone is hot so this morning there was breakfast pizza.