60% dark rye, 20% SG HE wheat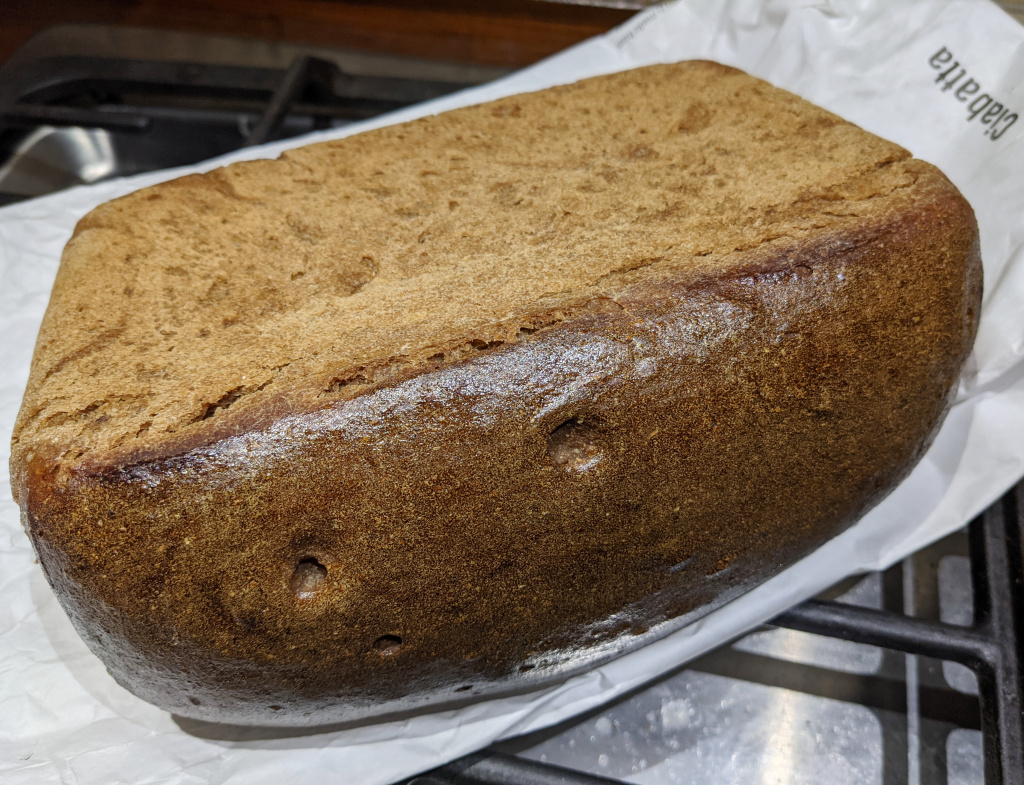 This is 60% dark rye, 20% high extraction wheat (stone ground, with a lot bran), and 20% strong bread flour.
Have never used bread flour for breads before, that's a first!
This 1,450g loaf only took 3g of starter to make.  Interestingly, this 84°F temperature rye starter after several weeks of maintenance have acquired the aromatic notes of plum butter, very much like my CLAS starter.  The recipe is similar to the previous bread in which about half of the rye is scalded with both red and diastatic rye malts and ground spices.