February 27, 2021 - 1:46pm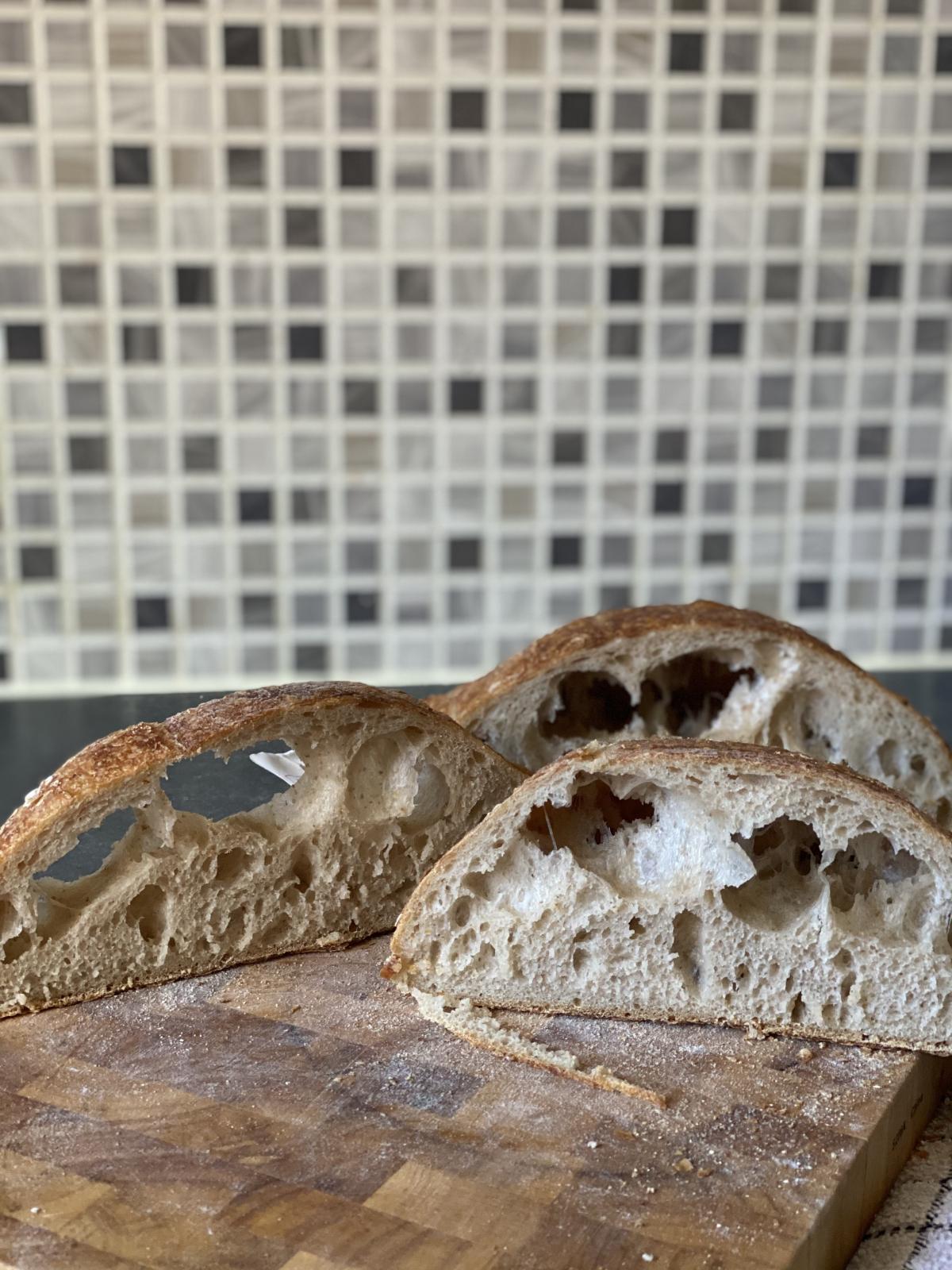 Ok I'm pretty sure I know what I did wrong, but I'd just like some other opinions.
so I followed the Vermont sourdough recipe from the king arther baking site. Having read the recipe after I watched the video on how to do it. I did a sort of mix up of the the two methods. 
basically using the recipe written, I used the method as a guideline but otherwise did as he says in the video, if I got confused. 
I done the 10 minutes kneading by hand once I added the salt.
then 50mins ferment and fold for ten mins , following his method and repeat. This is what I could gather from his explanation.
the difference in the written method is slight, but I would wonder if that is what made the difference.
After finishing the shaping, I turned the dough (shaped) into the fridge to do its thing; as suggested in the recipe. having done the poke test and determining it was under-proofed and safe to finish retarding. Ready to bake in the morning.
this morning I gave it a poke. It came back slowish and left a dent.... A good indication  from what I'm learning so far.
then the bake.
 Naturally I got excited when I then took the lid of halfway through baking. OMG iv cracked it !!!!!!
only to then look again and realise what's happened.
but determined to progress, I'm adamant il get it next time. ?
the flavour is their. And it's a good little loaf which I rather enjoy making. Not to dense, not to gummy. So I'm well on my way to finding a recipe I like.
I can think it's one off two things that I didn't get right, but I'm leaning more towards it being the more obvious than my other theory.
the reason I think it's more likely to be this , is because I done a test with two different flours, the pictured loaf is made with all bread flour and as is clear.... it did have a good, though failed rise in the oven. Where as another loaf I did at the same time; but with plain flour, using the same method, came out with the same air bubble at the top but flat. Indicating (from what iv learned) a collapse of gluten structure from over-proofing.
so now il get to the point......
my first theory . am I right in thinking that this bread has over-proofed? Or is it my other less likely theory of " a lack of development in the folding and shaping".
I think it's more likely to be the first theory. As I'm doing the video suggested set of folds (10 mins every 50 mins of fermenting) which leads me to believe it's not from a lack of development that this has happened. But from the over-proof and structure collapse. From the retard stage.
is this a correct assumption? If so , this only deepens my confusion as when I gave both loafs a poke before baking, they both indicated they were healthily ready. Indicating they had both proofed nicely. Suggesting then that it's not developed enough, which leads back to my second theory..... you see me problem. ? my lack of experience here is really showing lol.
this is not the first time iv done this recipe and this has happened, but this is the first time I used bread flour to test out how different it would turn out in the recipe. So I think il stick with bread flour in future as personal preference, based purely on gluten structure and oven spring and simply because It rose that much more than the plain flour loaf. But I'd still like to get it just right.
any advice would be excellent guys cheers.