February 5, 2021 - 3:20am
I was very fortunate to be given a quantity of fresh figs that i wanted to use in baking, unfortunately my first attempt proved to be a failure.Yes i still have them occasionally too.
i hydrated my flour in the morning but didnt get the figs til the afternoon and i think the prolonged period may have degrade the gluten because the dough became very sticky not wet sticky but glue like, in fact it stuck to every thing i did manage to bake it off by treating it like a foccaccia but it even managed to stick to the tray too. It smelled devine and tasted ok but that's all it had going for it. Suprisingly it seemed to have a hint of coconut about it.  
 Here is my second attempt but this time rather than incorporate the fig into the dough i've used the fig pulp  in a swirl i also hydrated equal flour to the water content for just 30 minutes. Overall quite pleased with the result and did justice to those lovely white figs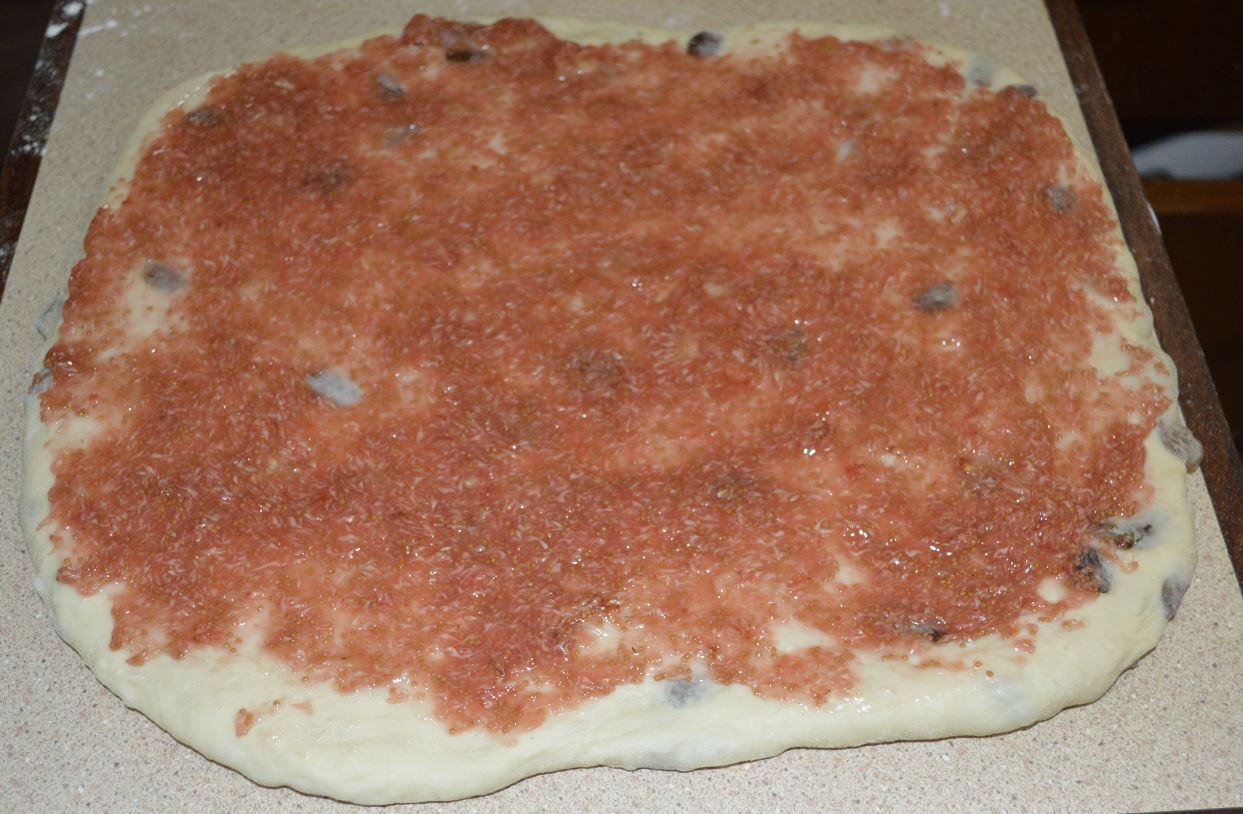 the fig pulp spread over the fruit dough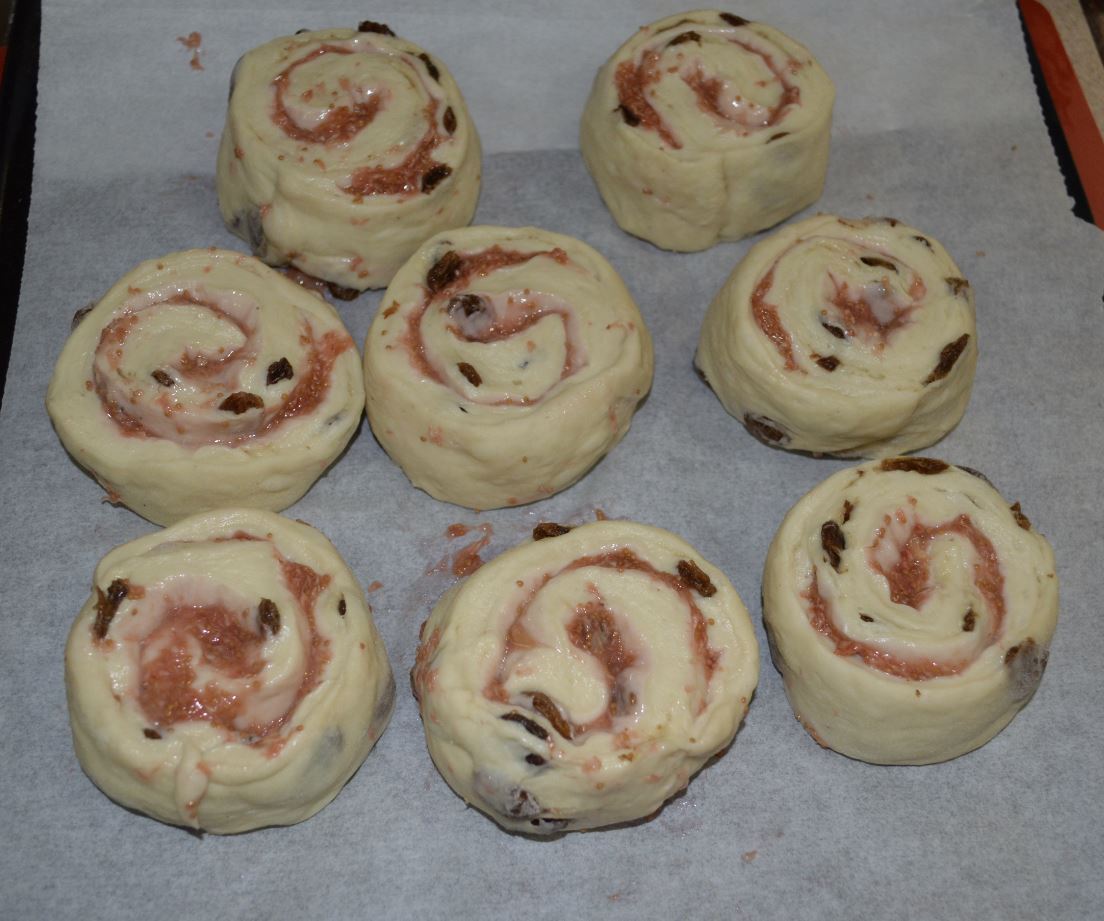 divided and on the baking sheet
proved and ready for the oven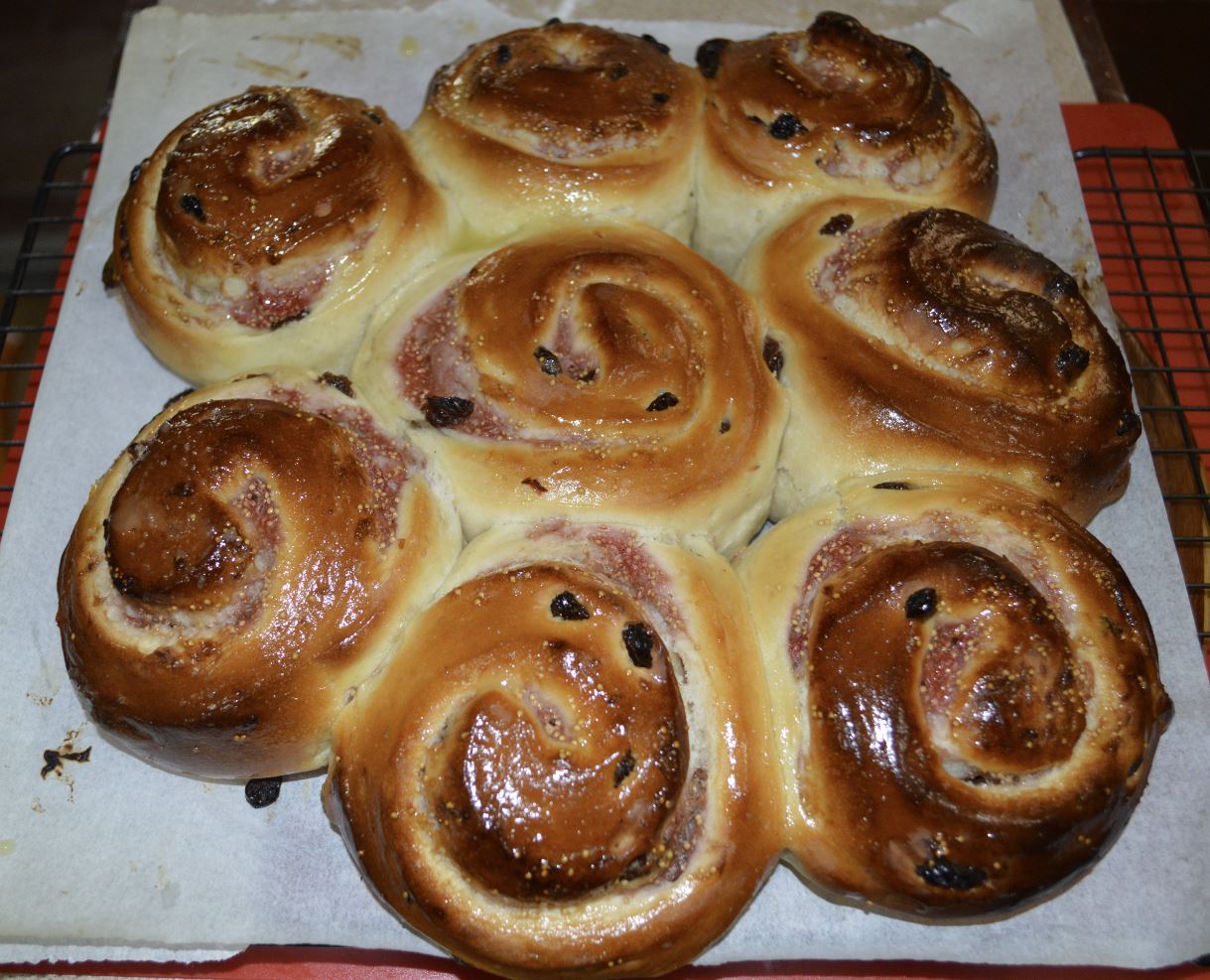 out the oven and cooling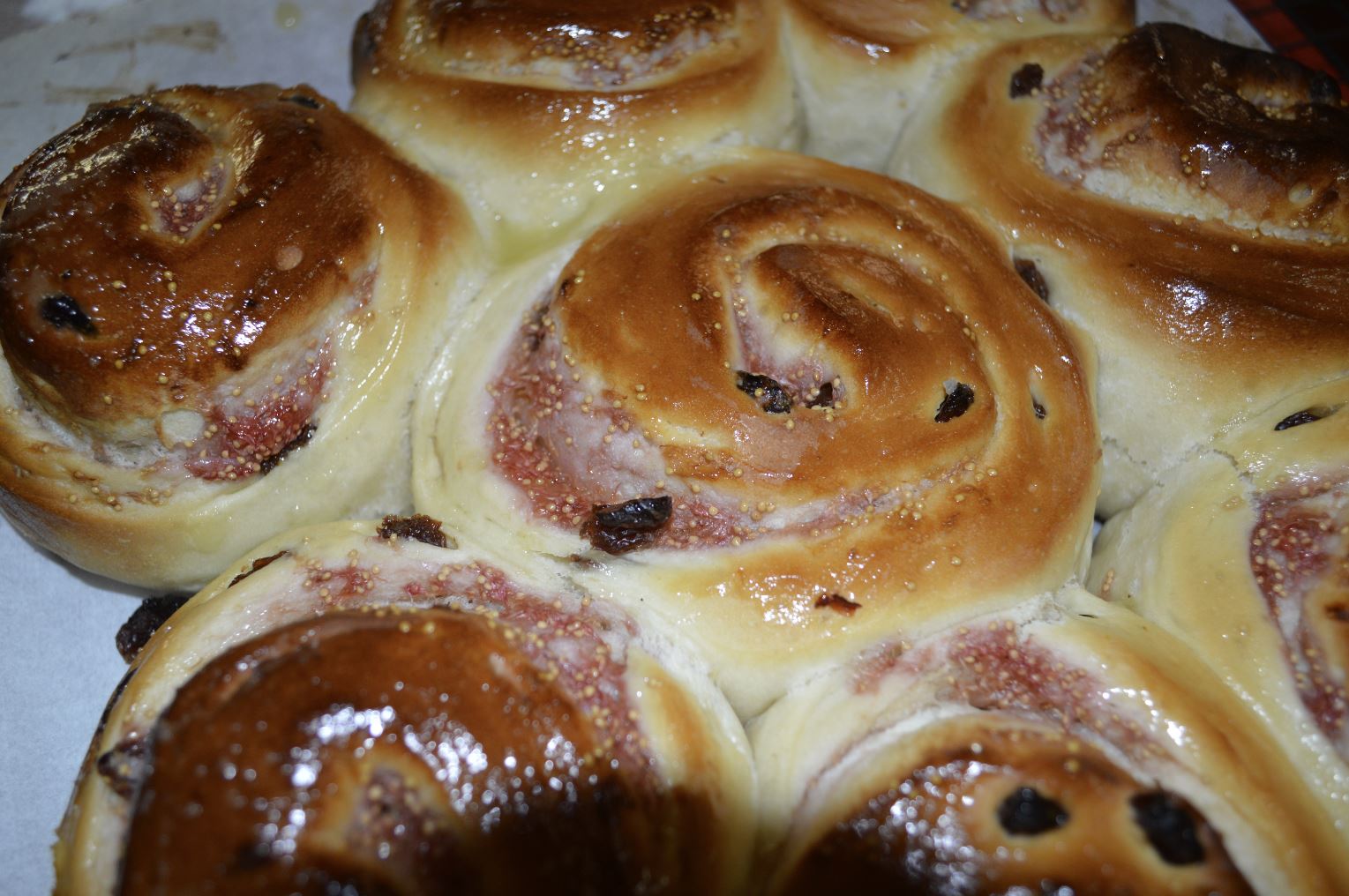 a close up look