January 4, 2021 - 11:23am
Having returned from holiday with a spare pre-mixed Ziploc bag of Abe's VSSD loaf ingredients, I decided to use them with Anis Bouabsa's baguette method to see what they produced.  Main changes were upping VSSD's hydration to +78% and, as the baguette's 24-hour retard method yielded no dough expansion, I added a further 12-hour, overnight ferment at room temperature (the norm for VSSD), which only offered a meagre ~10% increase in volume.  The VSSD stiff starter was about 3 weeks old.
This combination produced a pleasing baguette and loaf.  Both presented surprising oven spring, as is particularly evident in the loaf's bloom.  For my palate, however, I am not sure about the hint of sour for the baguette that presumably came with the long retard and ferment cycles; for the loaf, the sour was more pronounced and better suited.  As the one picture shows, the loaf's crumb was more baguette- than loaf-like, though some may prefer the irregular, larger holes.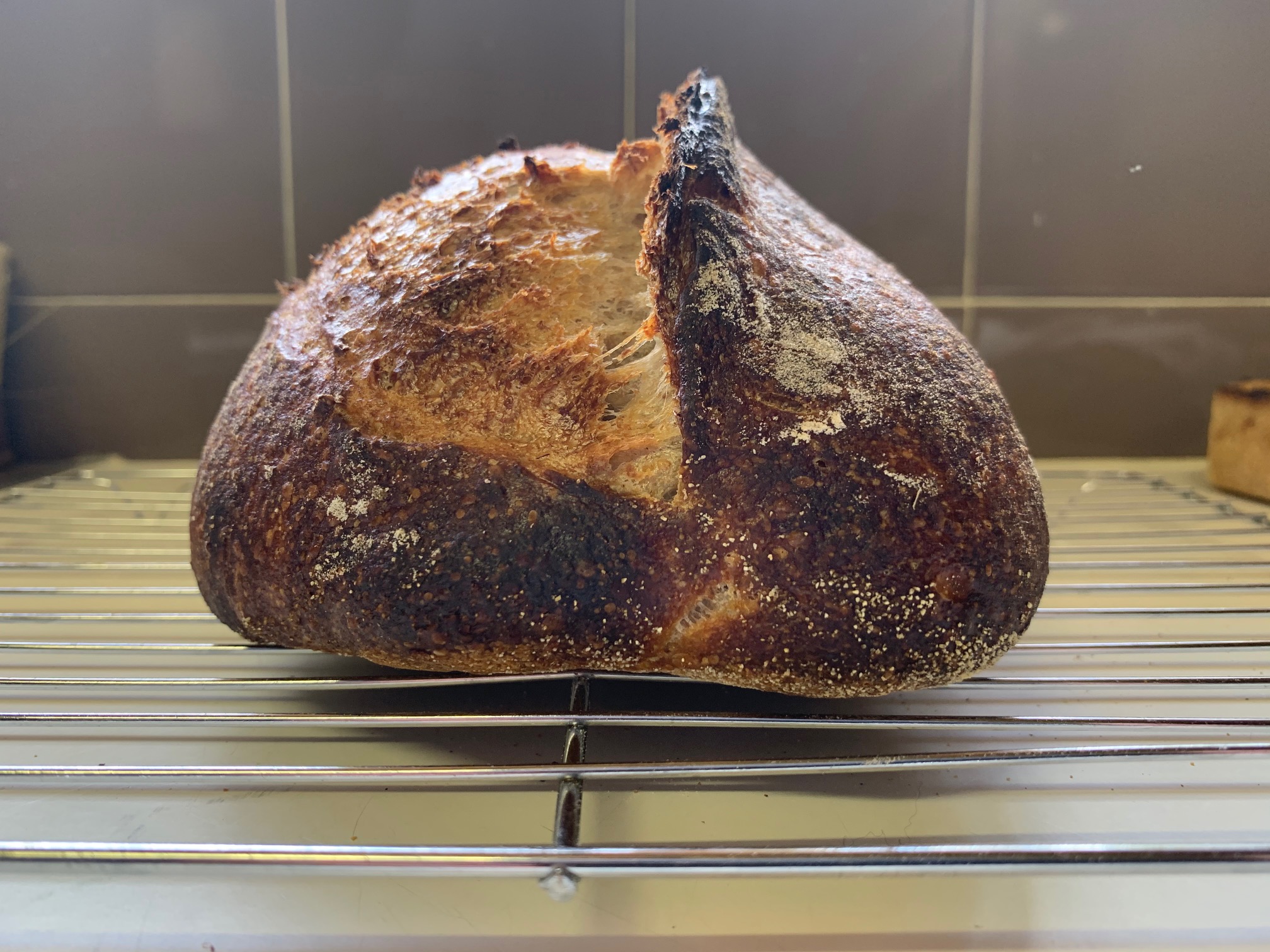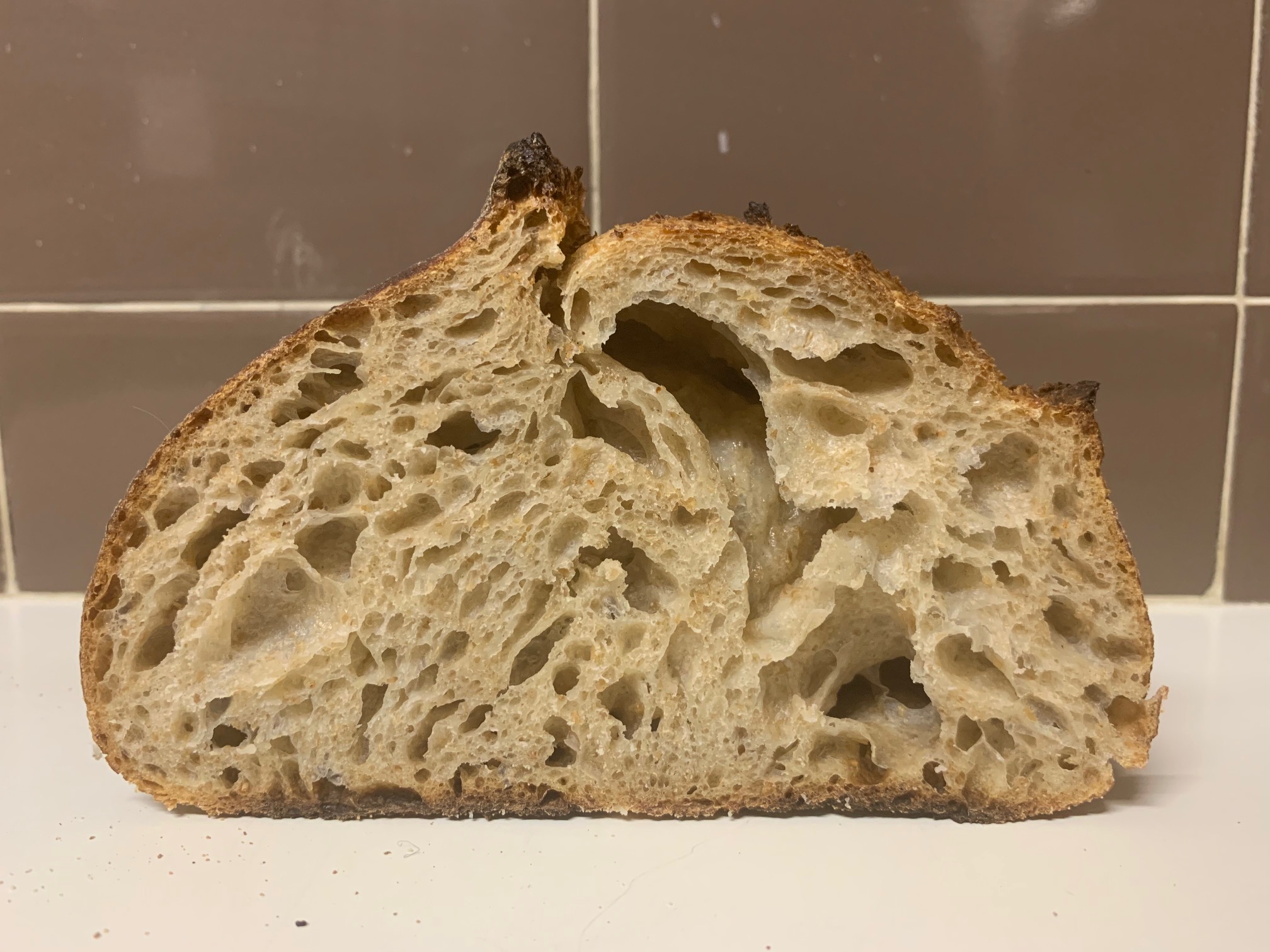 Whatever, I was happy that 60% whole wheat delivered a delightfully crisp crust and an open and chewy crumb ahead of expectations. I am also rather amazed about what a mere 2% of a very mature, stiff starter can do without any intermediate levain-build.  I surmise that part of the answer may lie with the high % whole wheat, a touch of DMP (substituted 5g white flour), and gentle folding - aside from being fortunate with times and temperatures.
Joe