December 21, 2020 - 4:20pm
Howdy and suggestions please!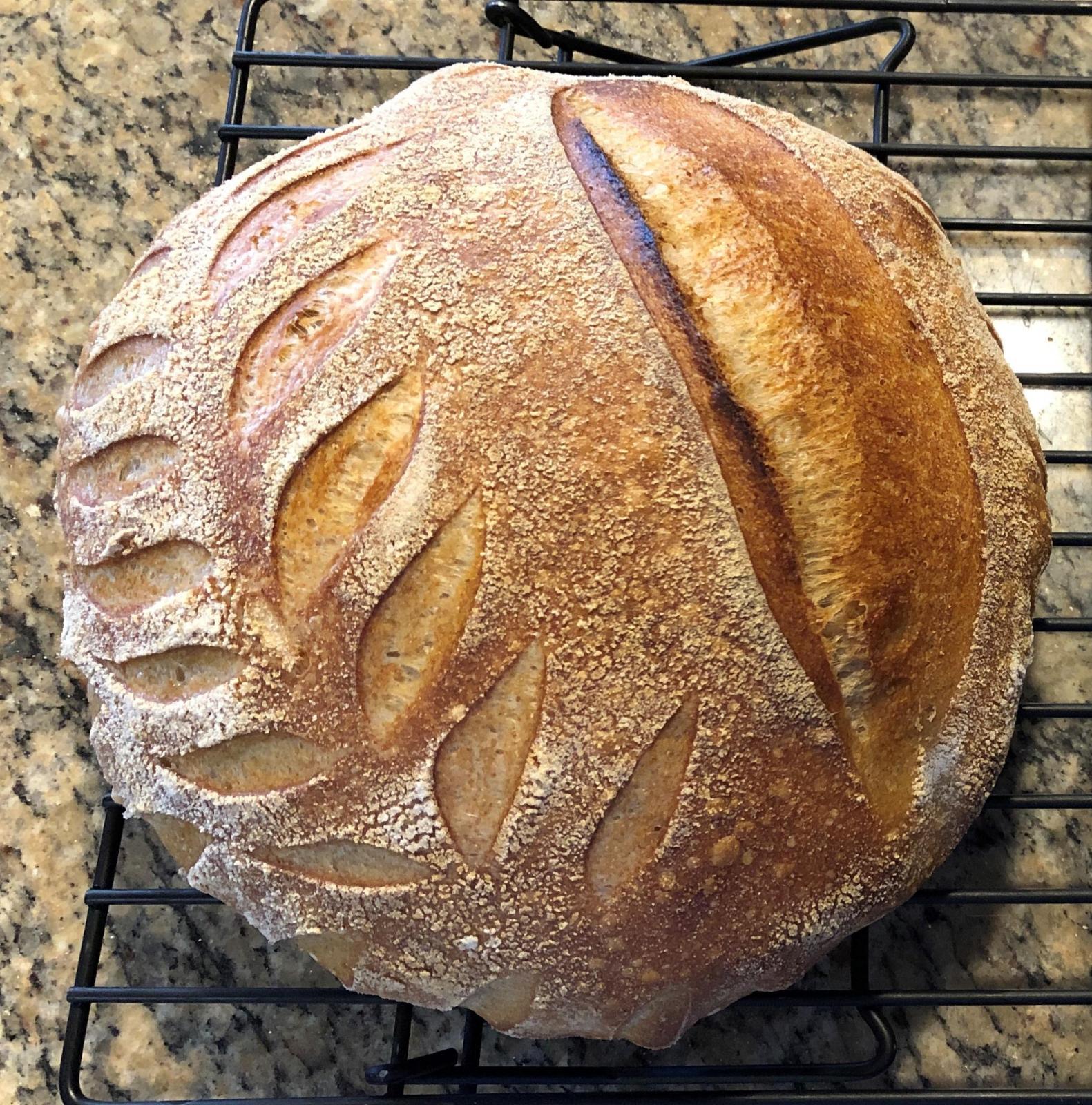 Hello from Texas! I am so happy to have found y'all! I am a crafter... I am either in the sewing room or the kitchen.... I don't know what I like more, quilting or baking! That is tough!
I have recently started trying to make sourdough... It seems to be the thing to do these days! I'm having some trouble CUTTING into these loaves. The ears never seem to develop either. My crumb seems to be develping better with each loaf I bake. But I am reaching out because the crust is NOT getting any better. It's frustrating to not be able to cut!
Hydration is 80%. I do autolyse for 1 hour. Bulk rise with stretch and folds 4-6 hours depending... Use a float test for when to start shaping, then proof overnight in fridge. Bake at 500 in cast iron dutchoven combo for 20 min that has been preheating for an hour... then cover off and temp decreased to 450 for another 20 minutes. 
So.. what do y'all think? 
Here's a pic of the crumb...