December 18, 2020 - 7:59pm
Ciabatta Height-Need help!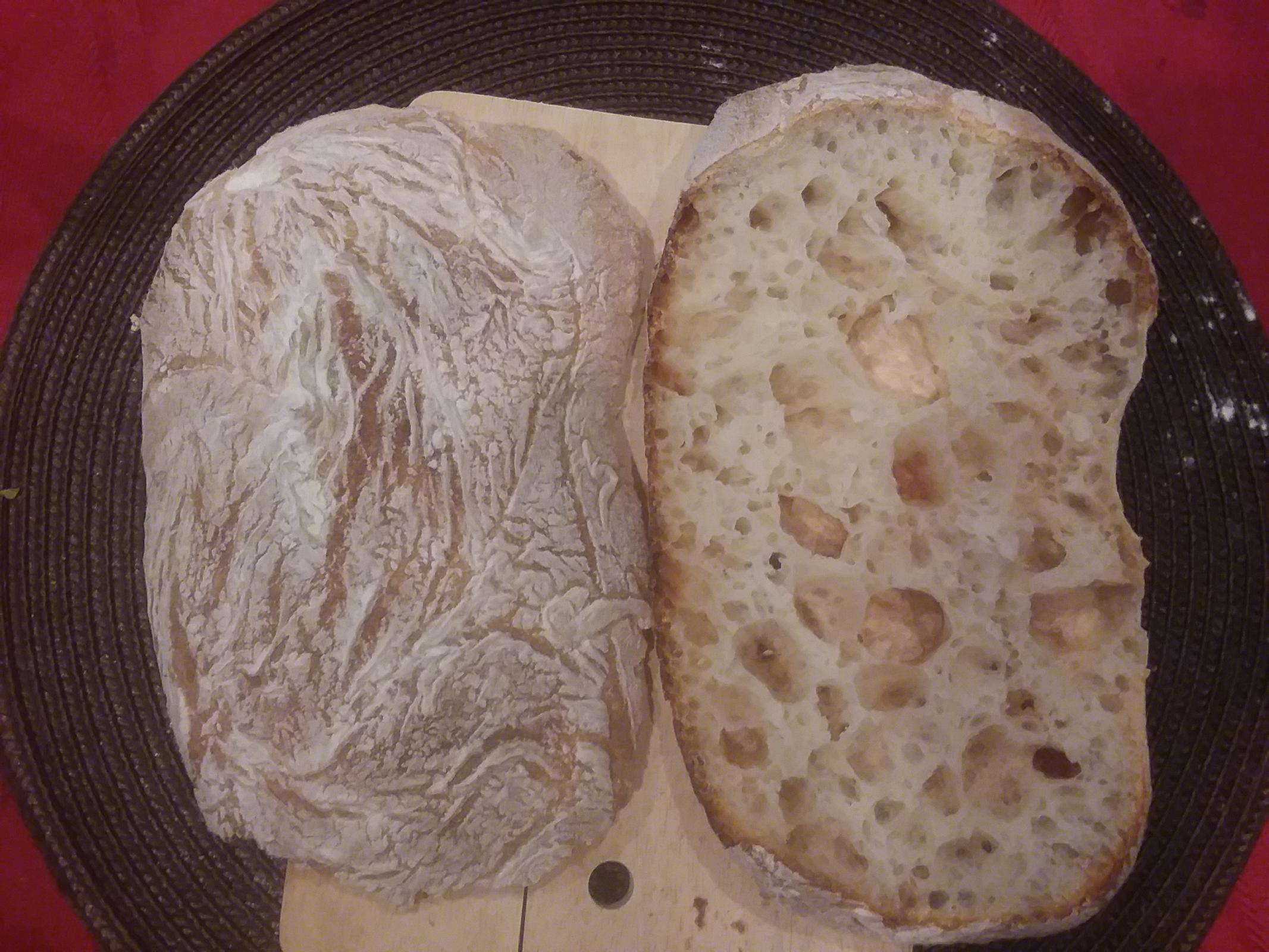 Hello everyone, 
I have been experimenting with ciabattas lately, and the last one I baked turned out pretty nicely, see the attached photo at the top of the page. 
I am quite satisfied with the large holes and the light and open crumb, but somehow I think it is a little too flat. I know that ciabatta is supposed to be a rather flat loaf, but the one on the picture is only about 2 inches tall. It didn't grow much in the oven, there was little ovenspring. I wonder if it is supposed to be like this, or if I am doing something wrong. I used a hybrid method using both sourdough and yeast in very small quantities combined with long and slow fermentation. Here is the formula:
100% bread flour
80% water
5% levain 
2% salt
0.05% active dry yeast 
Mixed all ingredients, then did a few sets of stretch&folds in the first hour until it passed the windowpane test. Then let it ferment for about 14 hours at 66 F. In the morning, the dough was about 2 1/2 of its original size. I divided the dough into two pieces, and final proofed them for about 2 hours, then baked at 475 F for 30 minutes. 
I wonder why there was not a lot of ovenspring. Did I overproof the dough? 
I appreciate any comments and any help!