December 16, 2020 - 6:17am
Croissants - what's wrong this time?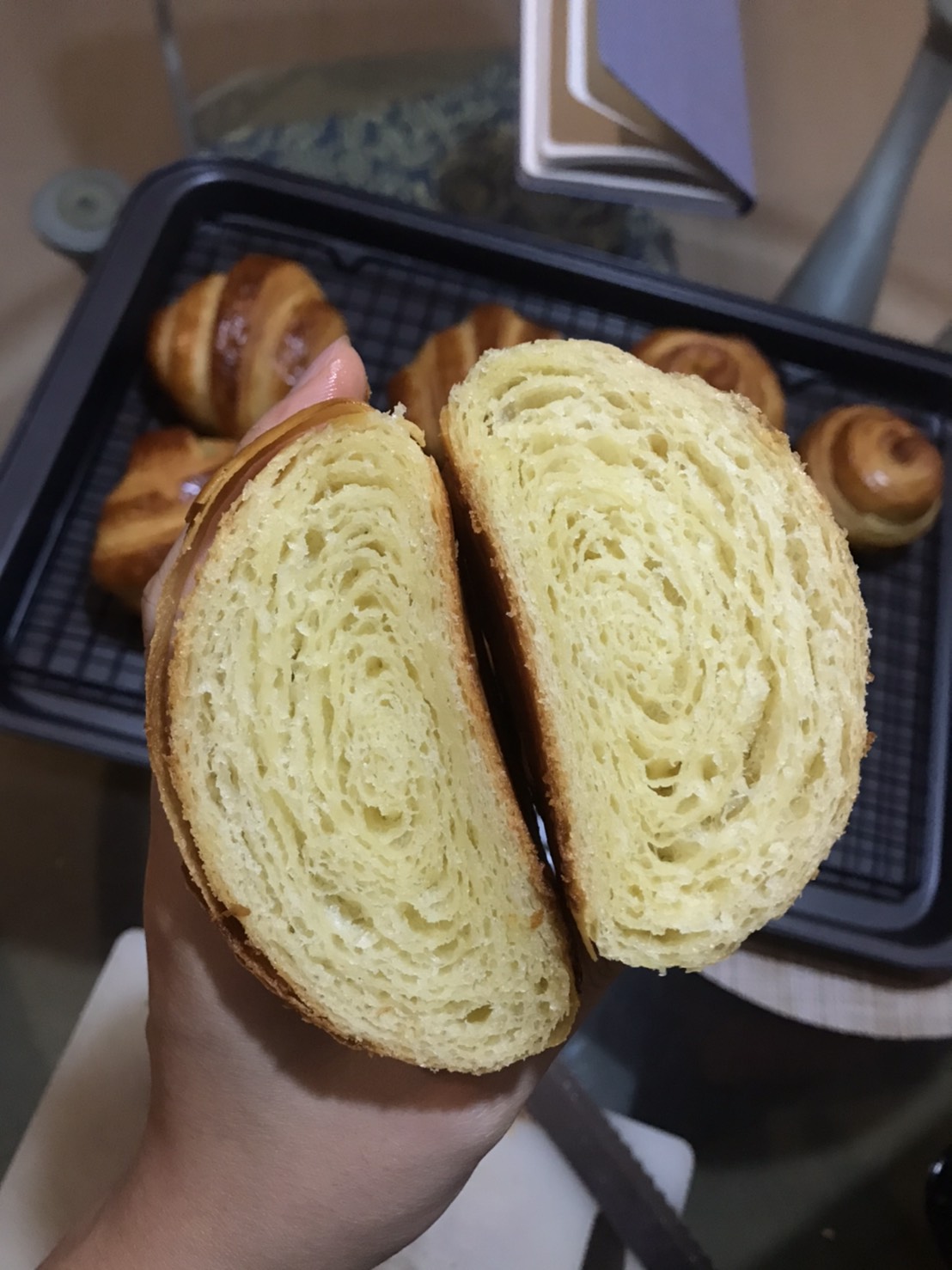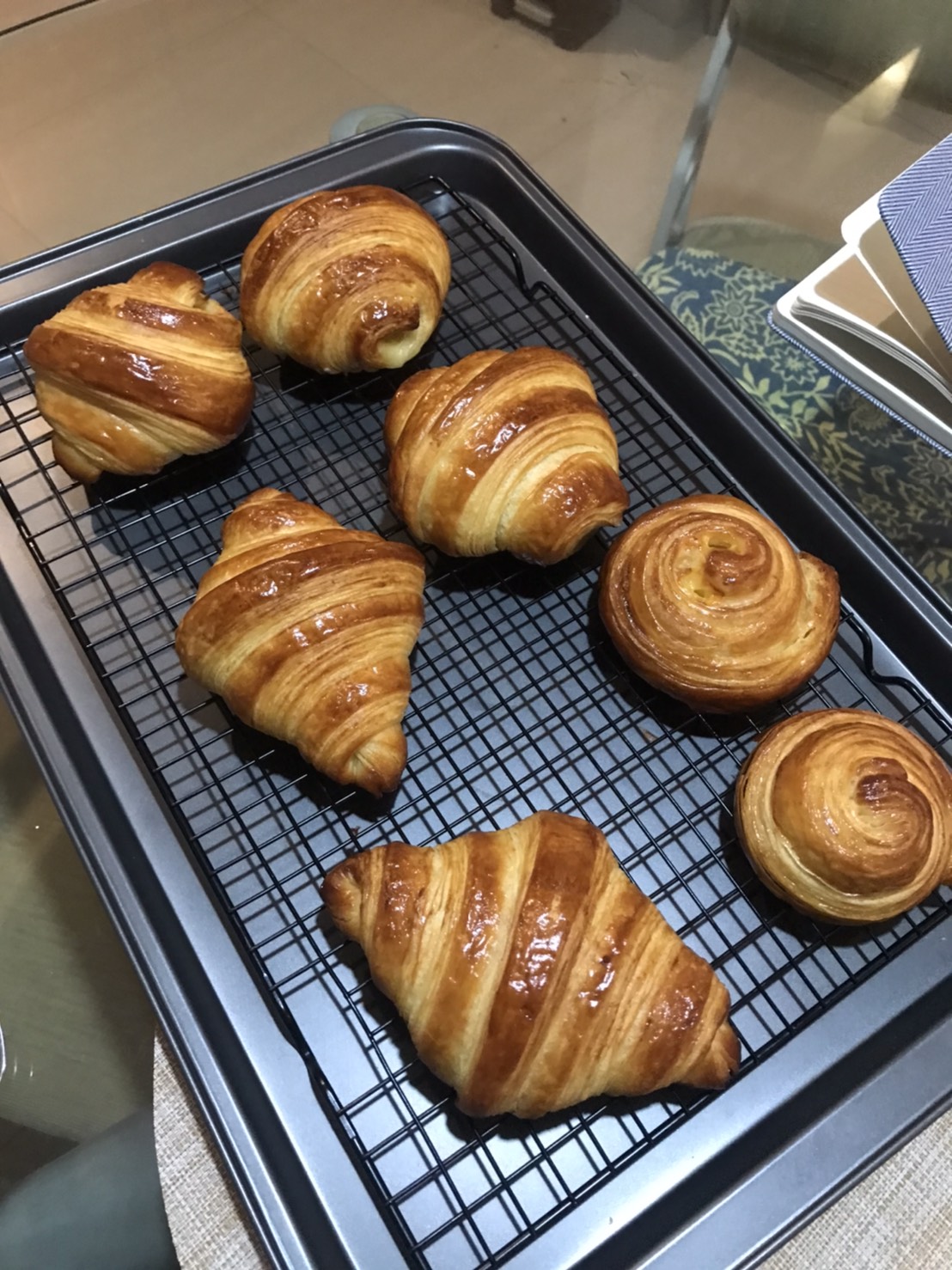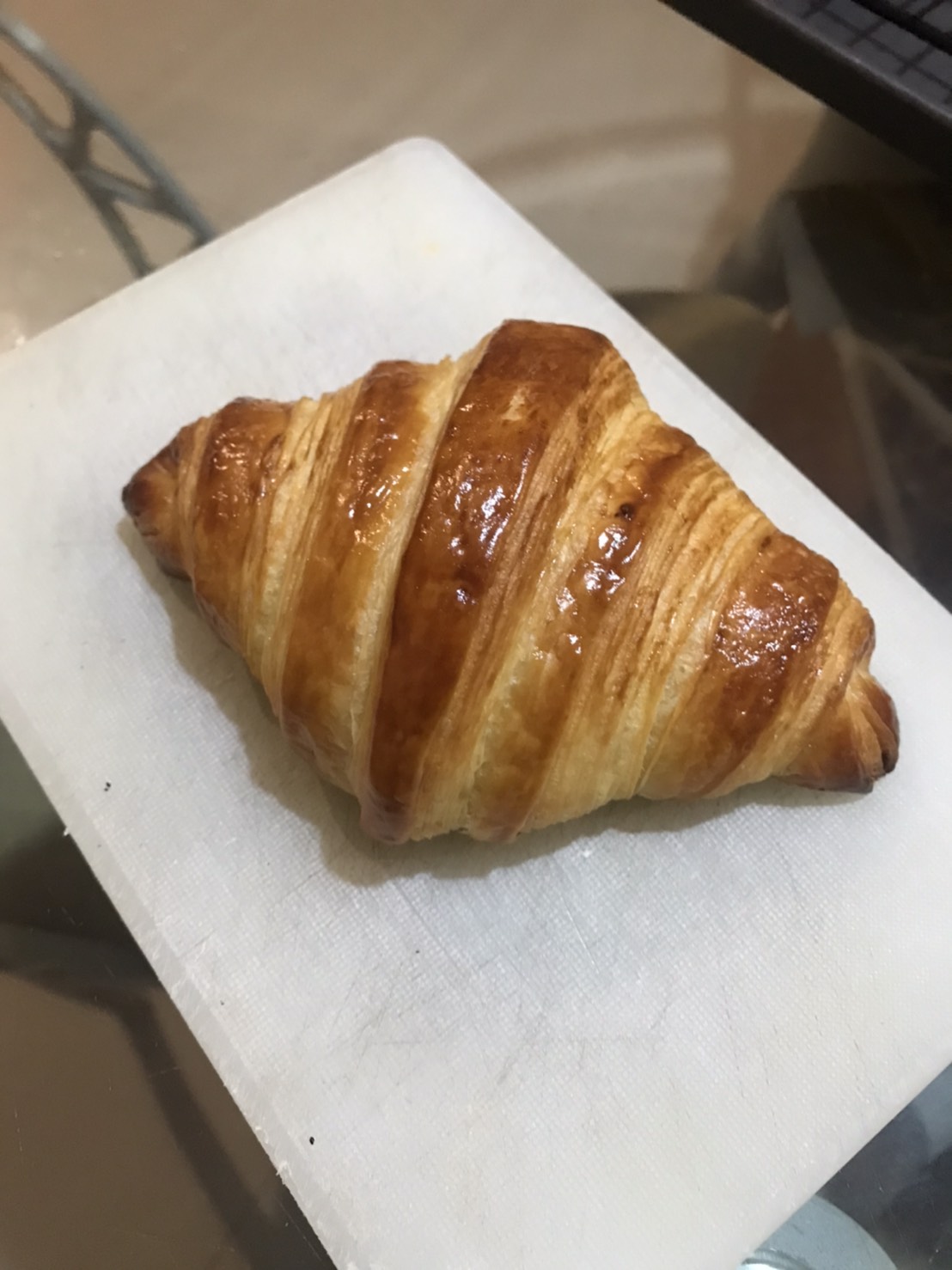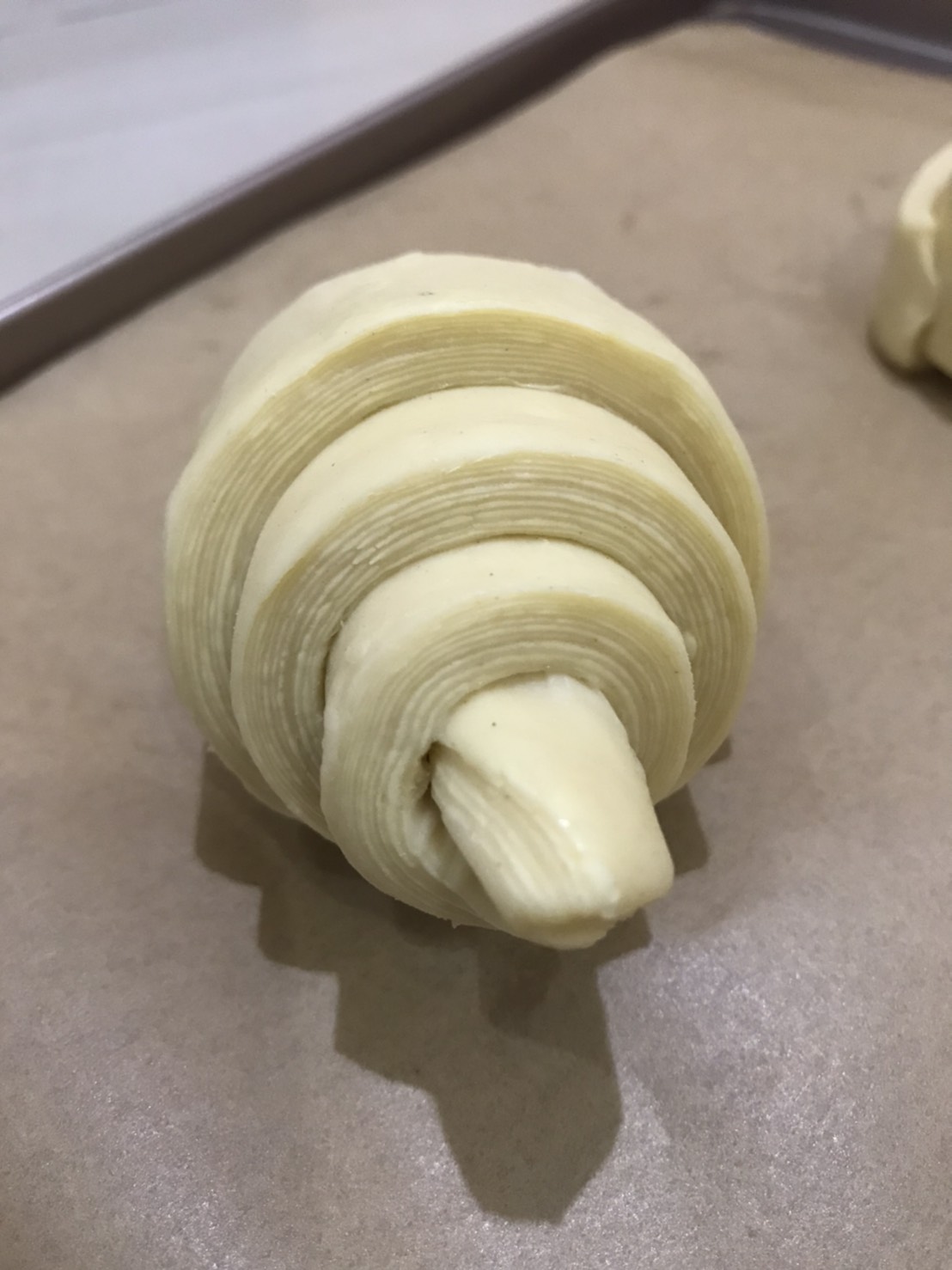 I've been in this croissant journey from quite some time, and I've managed to get to this point where the croissants look like croissants and taste like croissants. However, for some reason i am still not getting the honeycomb yet. As you can see i've been very careful in the laminating process. I included a picture of the folded croissant and you can see the layers clearly, but when i bake them still no honeycomb. 
Here's the recipe that i use:
- 200gr Bread flour + 100 AP 
- 170gr milk 
- 8gr instant yeast 
- 20gr sugar 
- 8gr salt 
- 30 gt butter 
- laminating butter: 155gr 
I live in a very warm climate (27oC), but refrigerate back and forth during laminating. I let the croissants rise for 2.5 hrs in 22-25oC temp and bake them at 180oC. I don't understand why there are no honeycomb because the pre-risen picture looks like it shows even layers. could it be that they are underproofed? I was sure to give them the jiggle test before baking and they passed.