December 13, 2020 - 8:54am
Off the cuff spelt recipe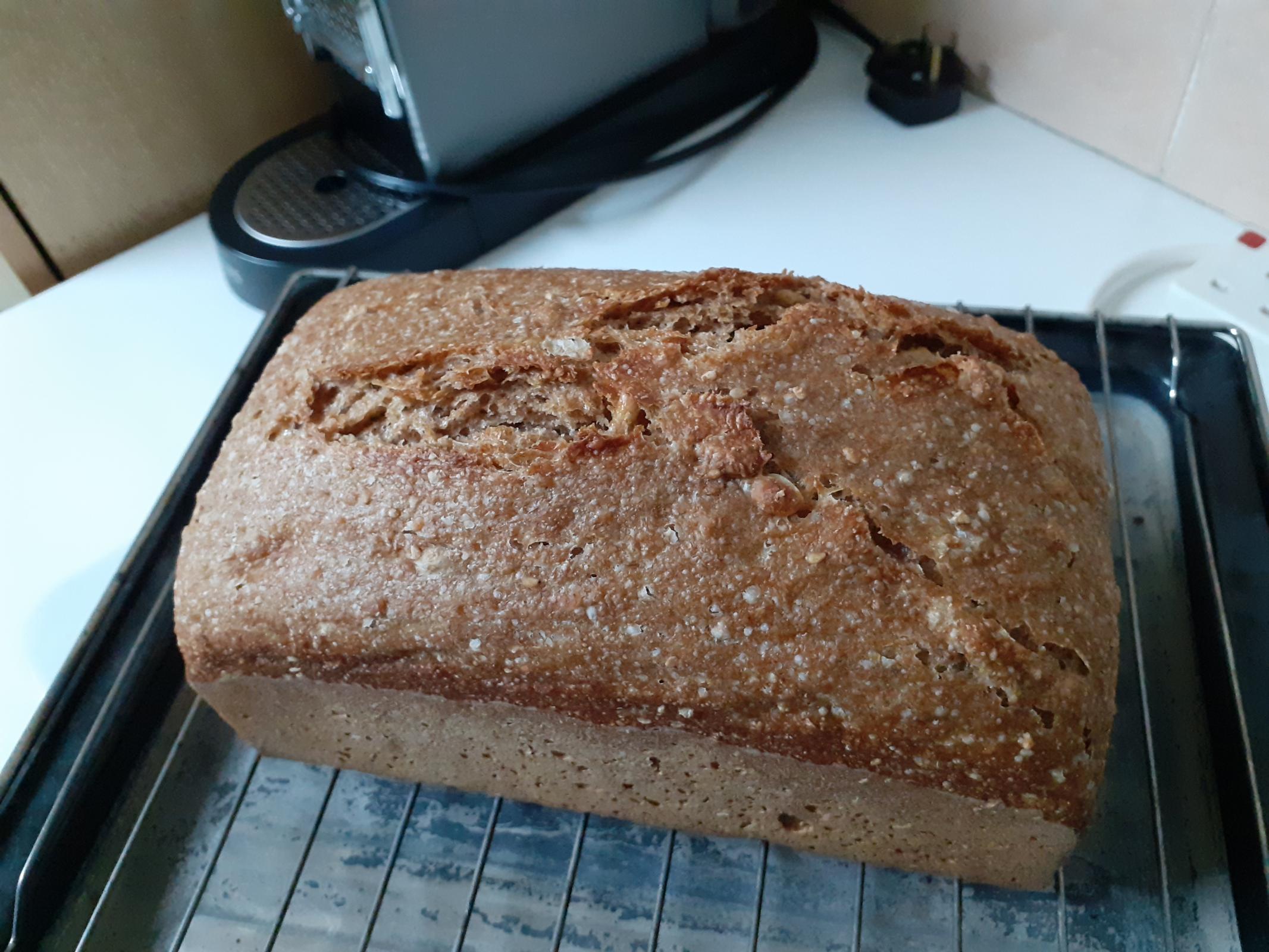 So this was a throw together recipe using up flour and seeds. Went something along these lines...
400g whole spelt flour 
100g whole rye flour 
450g water 
8g salt 
60g mixed seeds (pumpkin, sunflower, flax and sesame)
A dollop of unfed 100% hydration starter
Developed the gluten through 4 sets of stretch and folds then refrigerated till evening. Took the dough out before bed to BF through the night. Shaped, final proofed and baked the next morning. 
Very surprised at such a nice crumb even though it's 100% wholegrain spelt and rye plus baked in a pullman. The crust has a toasted corn like taste to it, the crumb is soft and has a nutty taste with pleasant tang. Seeds add lots of different flavours plus texture to a soft crumb. Very happy with this easy off the cuff bake.