December 8, 2020 - 12:48am
 This is a loaf of simple sourdough bread that can be done by anybody without prior bread baking experience. It is a one day bread, but if you want, of course, it can be retarded in the fridge during the final fermentation. 
Sandwich bread is very popular as enriched with milk, butter, sugar. My recipe is not an enriched loaf. Is a simple sandwich bread made from the 3 basic bread ingredients: flour, water and salt.
The sandwich bread is different than an artisan bread. On a sandwich bread, you want to be able to spread butter, so bread with big holes is not prefered. The sandwich bread needs to have many small holes so it is exactly the opposite what you are targeting with artisan bread.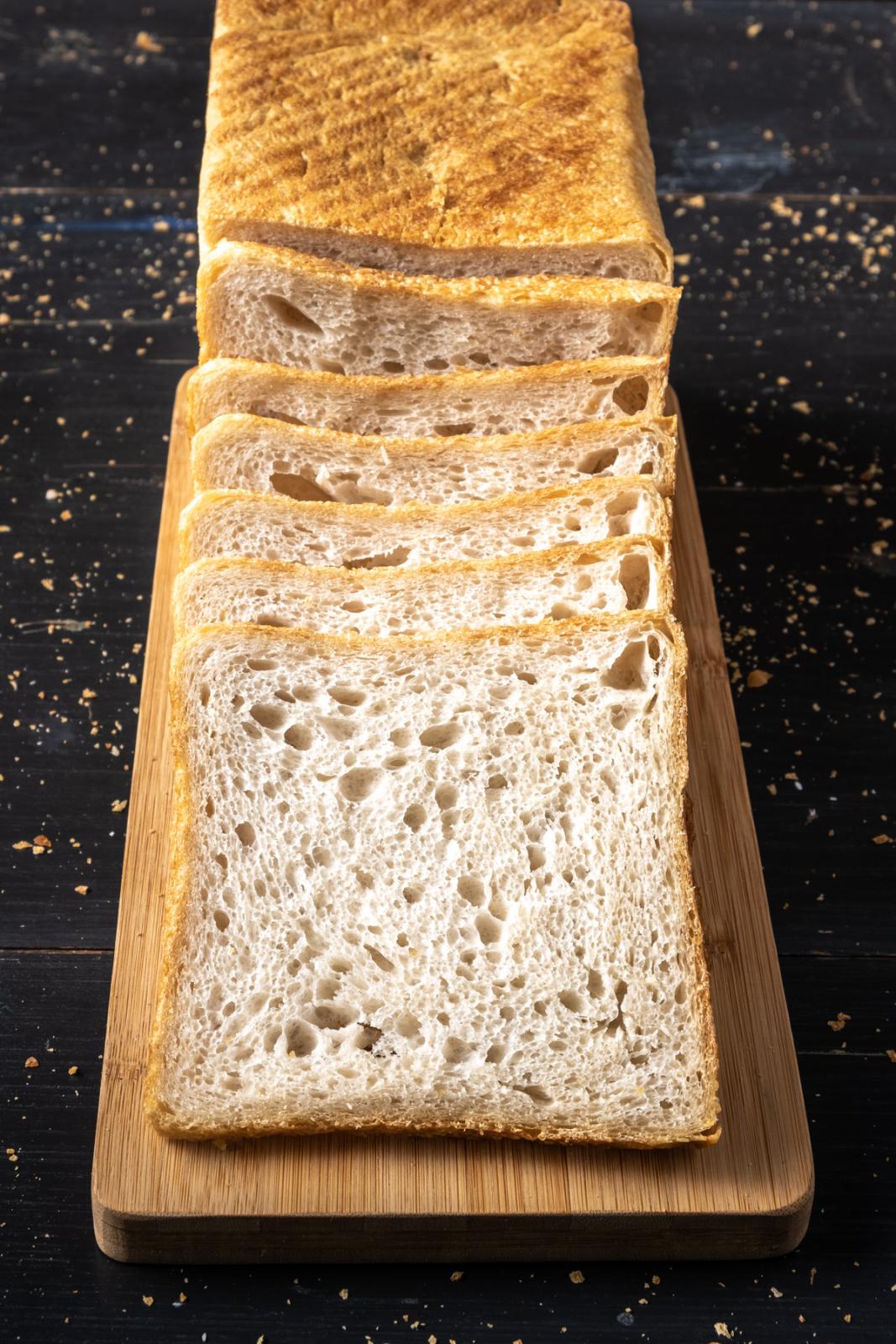 Ingredients:
181g sourdough starter (100% hydration)
533g water, lukewarm
869g bread flour (12% protein content)
17g salt
The most tricky part of this bread was to know the exact quantity of dough to match the pan with the closed lid. I then had to try different quantities of dough to fit the pan.
For the method, you can have a look at the video above or read it on my blog at http://www.hungryshots.com/2020/12/sandwich-sourdough-bread.html