December 4, 2020 - 4:15am
Caputo Integrale, Dark Rye and Stout
My Community Bake and tribute and acknowlegement to Eric Hanner . i made my first post  on June 10 2009 and received nice replys from Sylvia H,.dmsnyder. marni, ehanner, ques2008 and fellow Aussie  Shiao Ping who told me she had just joined TFL recently herself. Eric was always replying to posts and gave great encouragement not only to me but to most posts and made everyone feel very welcome.
So my Rye that i'm submitting is a little unusual and if anyone has followed my last few bakes i have been using Caputo Integrale flour from Italy, i have also used my home brew stout in a recent bake too. Anyway i have managed to marry them all up. The Italian w/m flour the New Zealand  Miners Stout and Dark Rye Flour.                                                                                                                                                                                                                         I liked the post from  AG and thought that 35% Rye was about right, i also thought that 65% liquid in the form of my Home Brew Stout was about right to and it mirrored recent bakes that i had done. so all the Rye and i added some of the Caputo flour to equal the liquid content so 30% and i added 0.5% dried yeast to the sponge/soak this was set aside  for 2 hours. The remaining Caputo flour 35% the salt 2%, malt 2% and olive oil 2% were then mixed in by hand  and slap and folded on the bench this was done in 2 spells over 25 minutes and 0.5% Carraway seeds were also mixed in that second spell. the dough was then bulk fermented for 3 hours . i also soaked 0.5% fennel seeds in preparation for the topping.  Final proof was  just under 2 hours in a banneton it was tipped out onto baking paper the dough piece was washed with a boiled cornflour paste and the soaked fennel seeds applied, The dough piece was scored and then lifted into a cold clay baker which was put into a rising oven that was cranked up to 250C  the lid stayed on for 20 minutes and the temperature was dialed back to 210 and the lid removed  it was baked for 40 minutes. The aroma is intoxicating . i believe that Caputo flours are quite aromatic anyway but with the dark rye and the dark stout would you really expect anything else. I will wait until tomorrow before cutting into this one.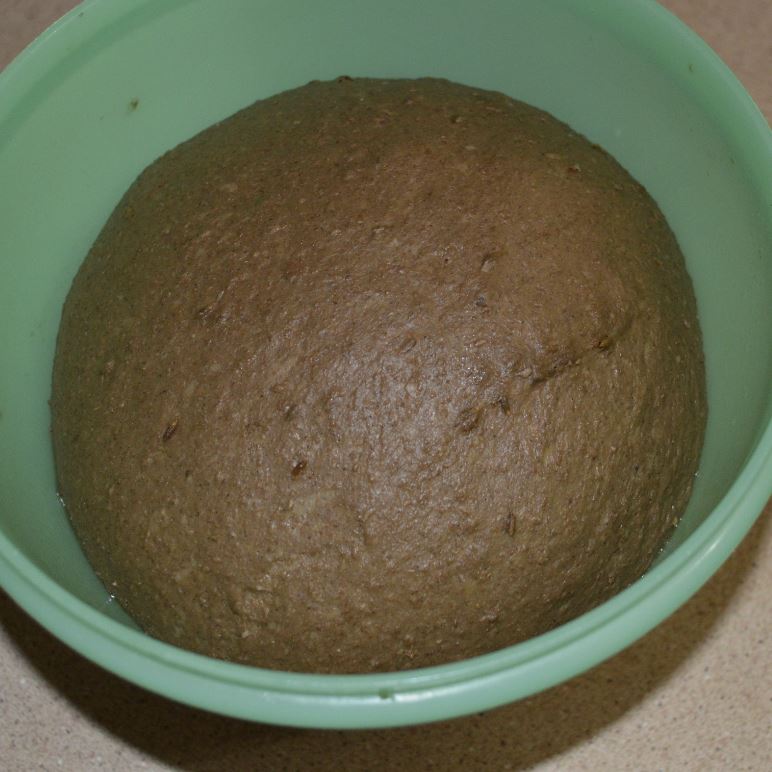 This is the dough near full proof after 3 hours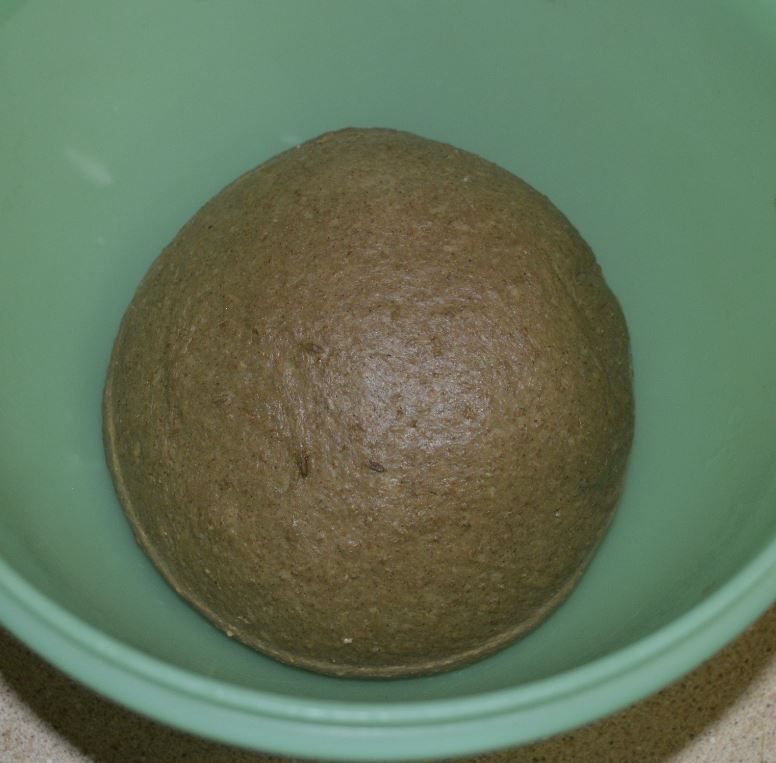 this is the dough knocked back and degassed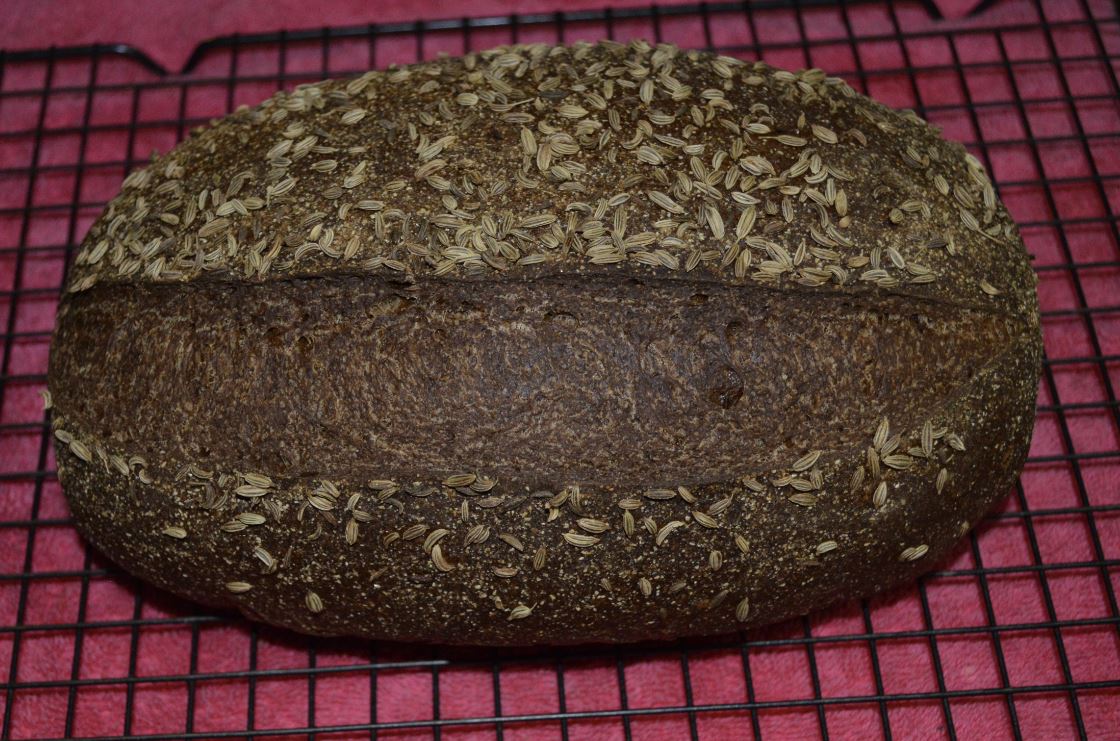 Out of the oven and cooling
Kind regards Derek  and thank you Eric!