December 2, 2020 - 12:23pm
Tiny pans for recipe experimentation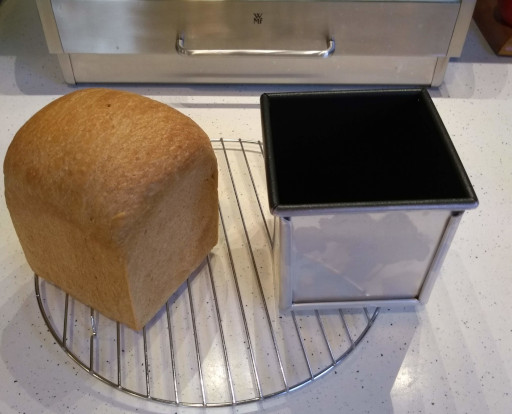 I bake sandwich bread for toasting and sandwiches. I eat most of it. I enjoy experimenting with recipes but I hate the delay from one loaf to the next necessitated by having to eat it. I get especially sad when a loaf doesn't turn out well and I spend the next week eating it anyway.
I bought a tiny 4x4x4 Pullman pan for these experimental bakes. It is the same width and height as my USA Pan Pullmans though not nearly as high quality. 
It does the job. I baked in it today and found it perfectly functional with baking time similar to my full size pans. The resulting loaf is really cute.
Now I can bake about every 3rd day instead of weekly.