November 14, 2020 - 4:39pm
Tip - How to stop Email Notification on any topic.
It has come to my attention that some users innocently reply to an active Topic and soon after are barraged by un-wanted email notifications.
THERE IS A SIMPLE SOLUTION
******* PLEASE READ *******
Some Topics are active and get very large with many post. If a user replies to ANY post they will (by default) receive email notifications for all new replies. If you post a reply and you find that the notifications are more than you would like you can either (1) opt out or (2) recieve replies to your post only. See image below.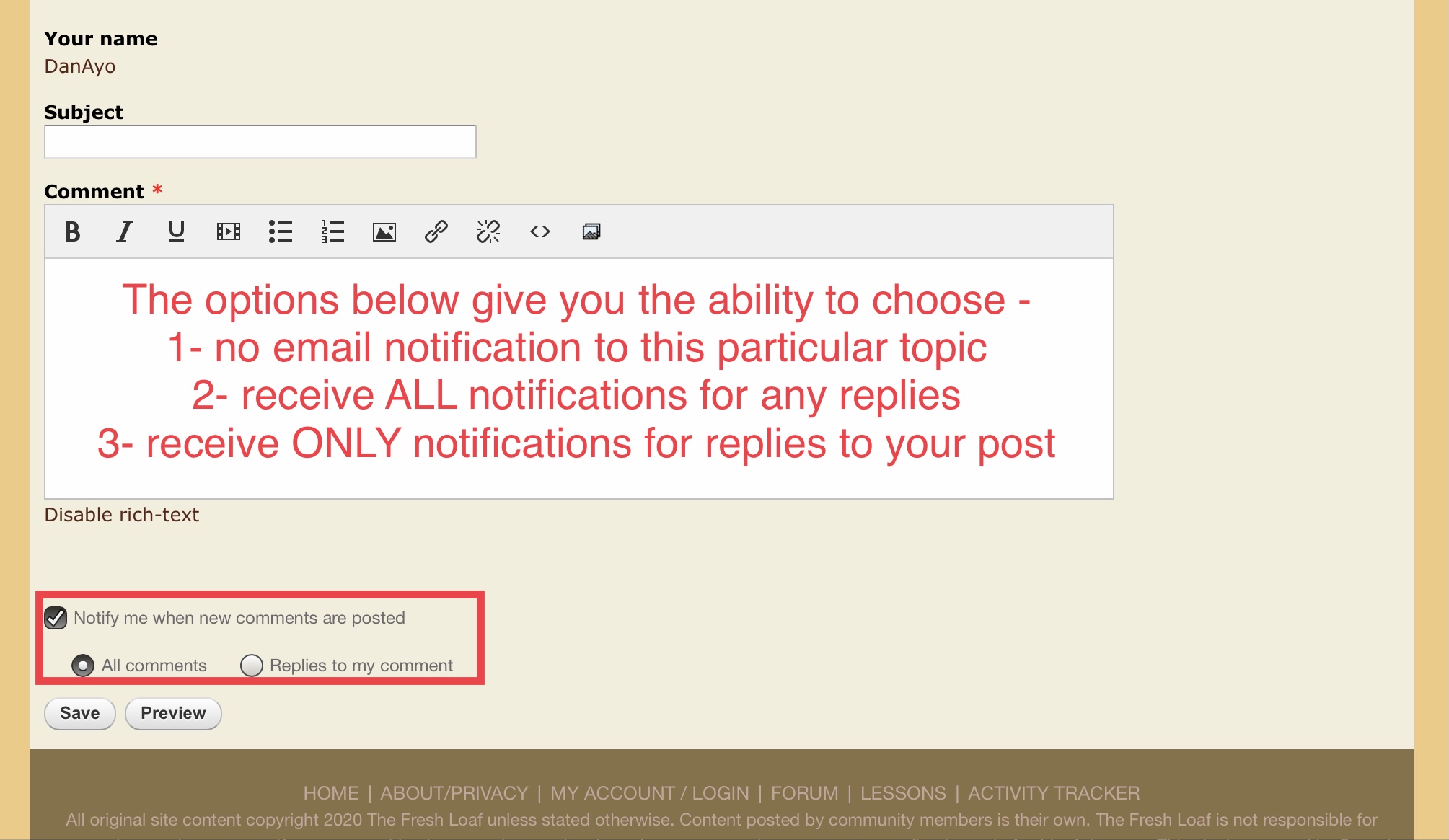 To change your email notification settings you can "edit" any of your previous post to the particular topic in order to alter the settings. 


Sean posted another simple solution, "When you receive an email there should be a link to deactivate all notifications. No need to find your comment and edit it."