November 5, 2020 - 4:41am
Maiden Attempt at Home Milling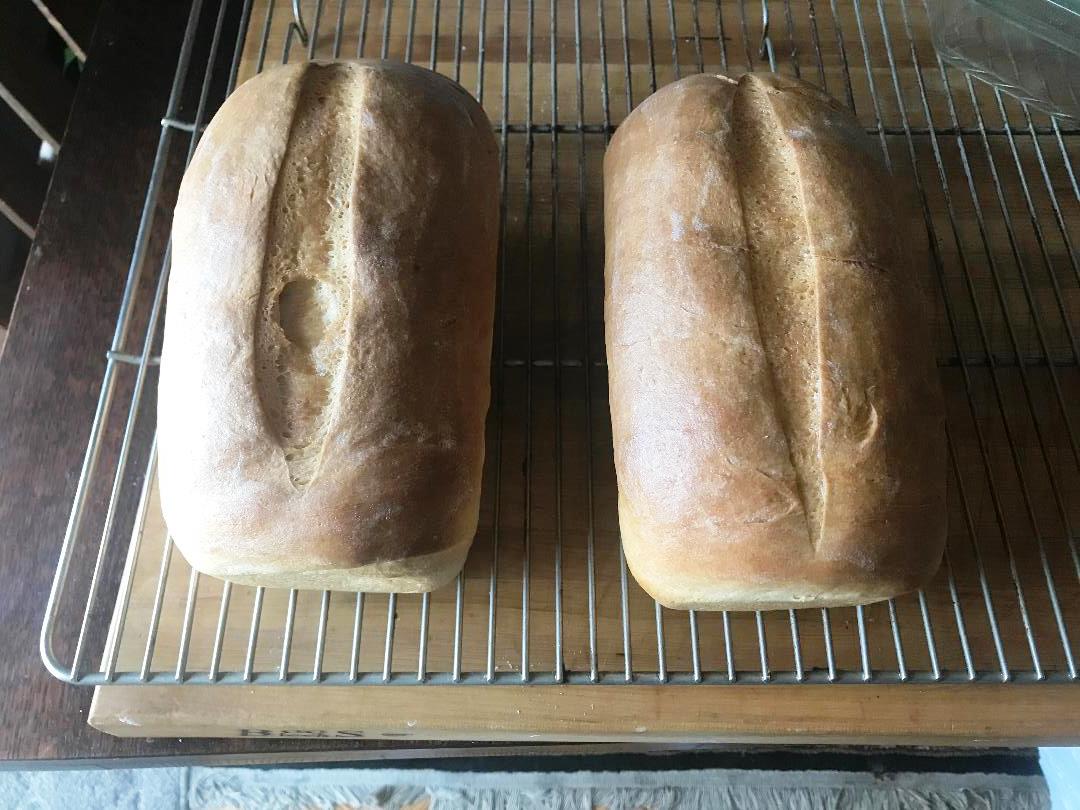 Today, FedEx will be delivering my Komo Classic mill, which I'm excited to try out on my first attempt at home milled bread. I'm thinking of trying just a basic table white bread for my experimental loaf to see if I can detect a noticeable taste and mouth feel difference.  
I understand that 100% home milled flour can be temperamental to work with and that I should maybe substitute a percentage into my KA AP flour until I become more familiar with home milled flour properties? Looking for a good first impression, what percentage of home milled flour would you recommend for my substitution?
As for my berries, I currently have on my cellar shelf, Ruby Lee hard red winter wheat berries, Bronze Chief hard red spring wheat berries and a bag of Prairie Gold hard white wheat berries. Is there any one in particular that you can suggest using for my first attempt? Perhaps there is a percentage combination of two that you think would work best? If so, can you suggest that combination percentage?
Finally, I've mentioned above the three varieties of berries I currently have. Is there a favorite that your experience might want to suggest me trying? I know that for the sake of sales promotions there are several descriptive words such as buttery, sweetness, nutty, creamy and malty used to define berry flavor. Whether such differences are truly noticeable, I wouldn't know. It could just be a gimmick to increase sales. 
I should also mention that I plan to sift my flour through a #60 screen. Don't know if this is recommended or not. 
Thanks to all for your help as I'm looking forward to a positive experience at my first attempt in the home milling arena!