October 31, 2020 - 11:59am
How much does a spiral mixer's RPMs matter? Deliberations on the Famag high-hydration mixer.....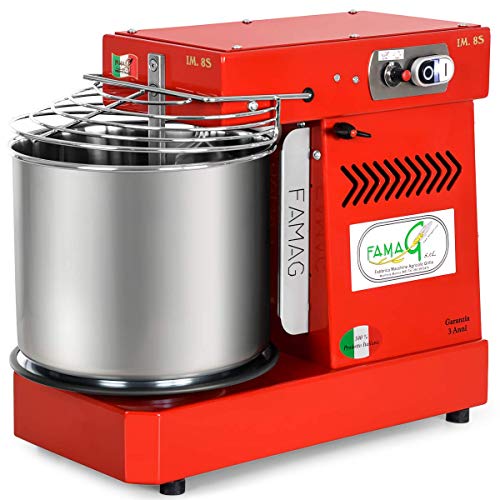 Hi bread engineers--

I'm considering getting a spiral mixer and am struggling to make sense of the value that the mixer's RPMs has on the bread. Specifically, the Famag IM10 comes in a regular model whose hook/bowl speeds range from 80/8 to 240/24. In contrast there's a high-hydration model whose hook/bowl speeds range from 80/9 to 300/30. My baking is mostly breads in 70-90% hydration range, though they may occasionally venture beyond that. So I've a few questions:
Why do the high RPMs make a difference? If building dough strength is just a matter of achieving a certain quantity of folds/turns, then it seems the higher RPMs would just speed up the result, but it wouldn't necessarily alter/improve the outcome if in the end the same number of revolutions is performed.
What is the impact of the higher the higher RPMs? Is it significant (aka, worthwhile)?
On a practical level the two models of mixers are not equally available for purchase as the high hydration model will not be in stock till next year, so these questions in part come down to wondering whether the wait is worthwhile, given the immediate interest of having a mixer sooner than later (given that it's holiday baking season after all!)

Your sage wisdom would be most appreciated, especially if anyone has these models!