Naturally Fermented Buckwheat Bread (gluten free)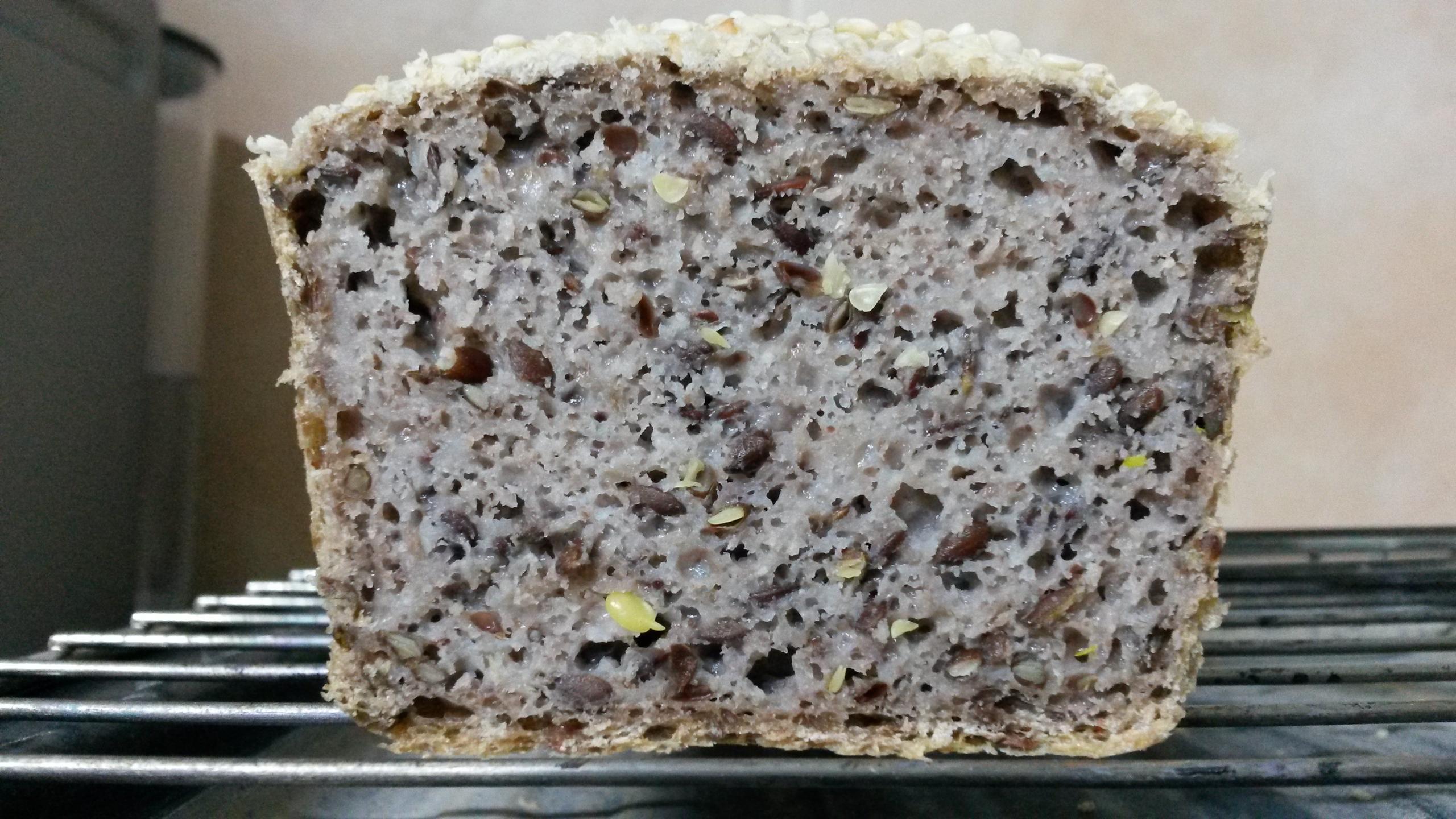 Very simple and simply delicious. No need for a starter and from start to finish is under 24 hours. The resulting loaf has a crispy crust with a moist crumb and is really flavoursome. Easy to digest too. For the complete recipe, and the original idea behind it, please see breadtopia's website here. Melissa gives you perfect instructions with photos. Here's my attempt. 
First you soak the groats for 5-6 hours. 
Drain the groats but do not wash! The run-off will be very mucilaginous and so will the drained groats. Top back up with fresh water and in a food processor grind it to a paste then into a bowl to ferment. Recommended 12-24 hours.
18 hours later...
All there is to do now is add the salt plus any add-ins you wish. Or you can leave it plain if you want. I added flaxseeds into the mix and scattered sesame seeds on top. 
After about an hour bake the loaf. No need to preheat the oven. Takes about 80 minutes but if you opt for a smaller loaf and/or a shallow oblong pan then it will be quicker.