Weekend Bakery's San Francisco Sourdough with Pine Nuts & Cranberries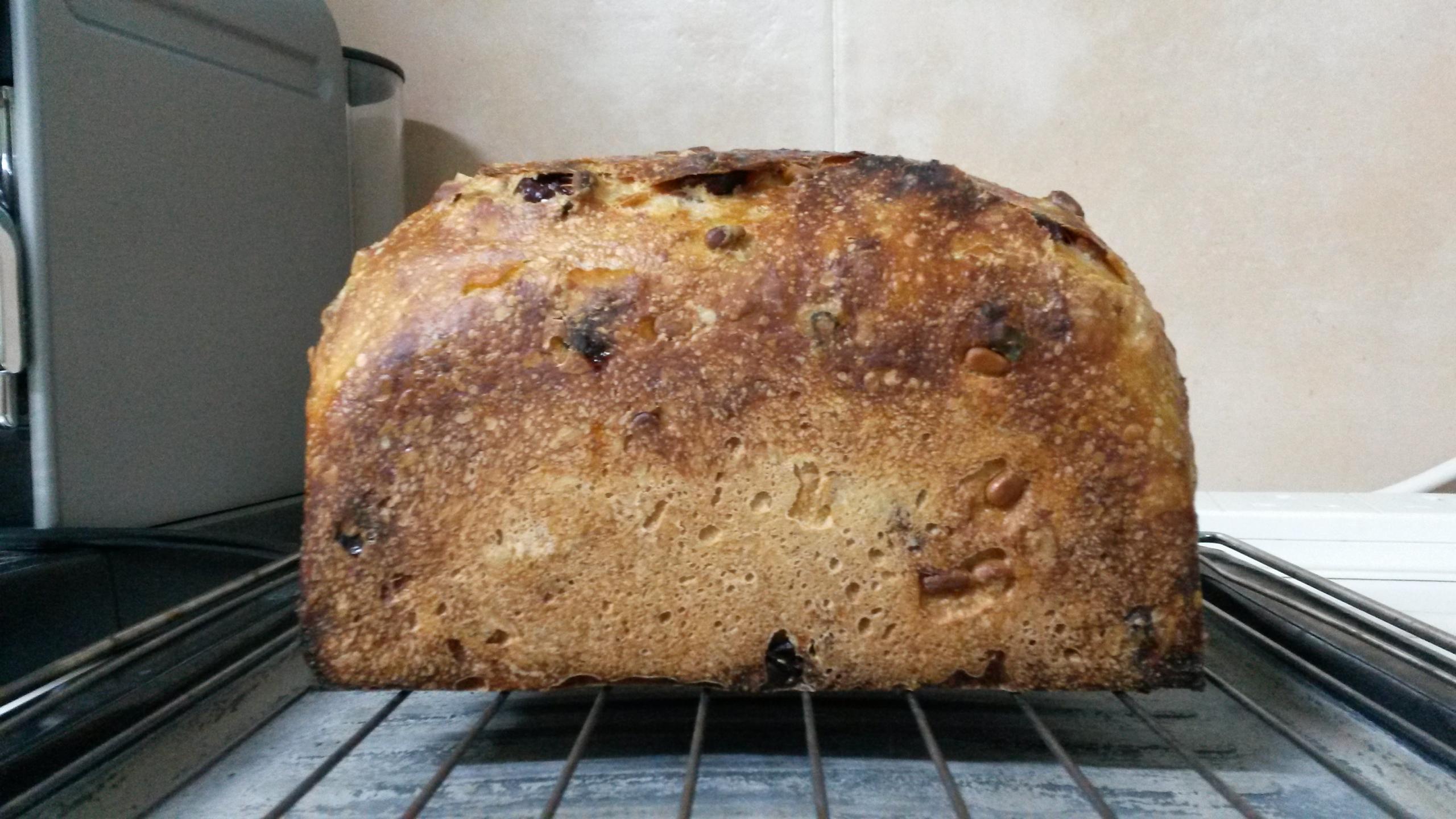 This is a wonderful recipe from our friends at Weekend Bakery. It takes a little planning but actual hands on time is minimal. It does span 4 days, actually into the 4th day but not 4 complete days, however this is no issue for me. I simply start the recipe with an aim to bake it as I'm finishing the previous loaf. 
First of all you build a "biga type" preferment with your sourdough culture, AKA a stiff levain, which will come to about 74% in the final dough to the fresh flour (bakers percentages with the fresh flour = 100%). When peaked (my levain more than quadruples and has a wonderful aroma), after at-least 9 hours [at-least being the operative word but wait longer if need be for a very active levain], it's refrigerated for 34 hours. Or near enough 1.5 days. Then onto the final dough. 
Final dough is quite quick to put together. 16% wholegrain and with a hydration similar to the stiff levain. The whole process takes 1 hour 40 min. The plain sourdough alone is bursting with flavour and I've done it a few times without any add-ins. This time I decided to add pine nuts and cranberries. Once the dough is done it's refrigerated, before shaping, for a further 15 hours. 
Day of baking just take it out of the fridge and let it come back up to room temperature for about two hours then shape, final proof and bake. This one was done in a pullman loaf pan. 
This recipe never fails me and plain or with add-ins the flavour is marvellous. 
Thank you Ed and Marieke.