September 16, 2020 - 7:12am
Tip - Aliquot Jar Calculation
30g dough is placed into a graduated Aliquot jar. All air under dough is removed by pressing the dough down.
2.48g of water is poured on top of the dough to get to the 30ml mark.
From the above it is determined that the 30g dough displaces 27.52ml (or grams) of water.
For this example a 25% rise is targeted.
27.52*0.25=6.88
Just to make sure the dough is fully submerged as it grows, an additional 10g water is added. That brings the level to the 40ml mark.
Once the water level in the Aliquot jar rises to 46.88ml the fermentation of the bread dough is complete.
Below are a couple of images that may give you some ideas. 
It helps if you lightly wet the jar to prevent dough sticking.
The jar lifts the cover and keeps the dough from sticking to the top of it.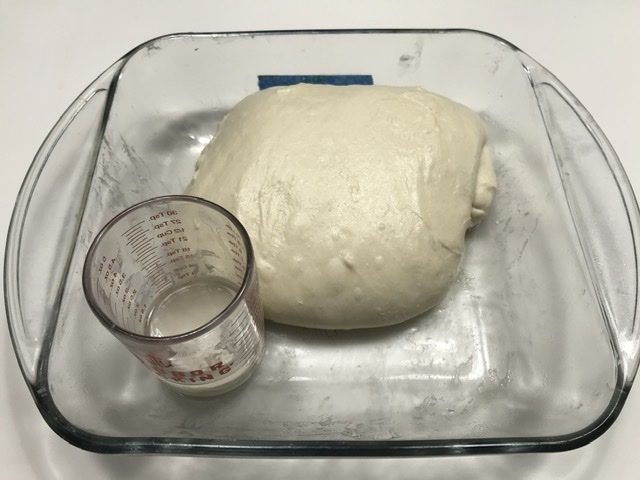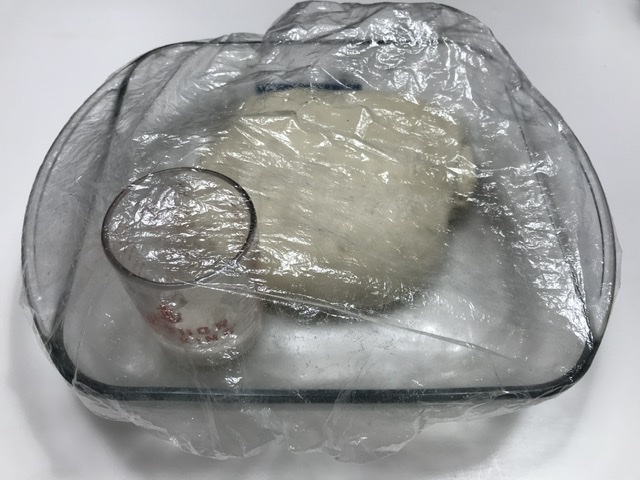 Tip - placing plastic wrap on top the dough or on the end of the tamper makes tamping it down in the jar with some sort of a push rod more easy. The dough doesn't stick to the tool and the wrap is easily removed. 
Any small jar can work. This is the one I use.
Here are more links related to the Aliquot Jar.
http://www.thefreshloaf.com/node/64897/aliquot-jar-determine-bulk-fermentation-rise
http://www.thefreshloaf.com/node/65182/tip-small-portion-control
Kristen of Full Proof Baking is credited with coming up with the Aliquot Technique.
https://youtu.be/8BvoEWDNRfs ?t=90