September 13, 2020 - 4:16am
100% Durum wheat loaf, lievitazione naturale
In recent times I have been baking exclusively with durum wheat and the results have got progressively better with each bake. I wanted to explore the typical traditional process whereby an old-dough technique is employed although in real terms I applied the method in my own way.
Continuous old-dough process:
Old-dough (sourdough) (60% hydration and 2% salt).
refreshed 1:1 (old-dough:flour) + enough water to make a firm dough.
Make bread using refreshed old dough at 20%, reserve a piece.
In all cases the reserved old-dough and its refreshed version were stored in water to help speed up fermentation and reduce acid development, this being a common approach with lievito madre storage.
The following durum loaf was made at 80% hydration. A two-hour autolyse at 60% hydration was employed and the final mix was worked to full development.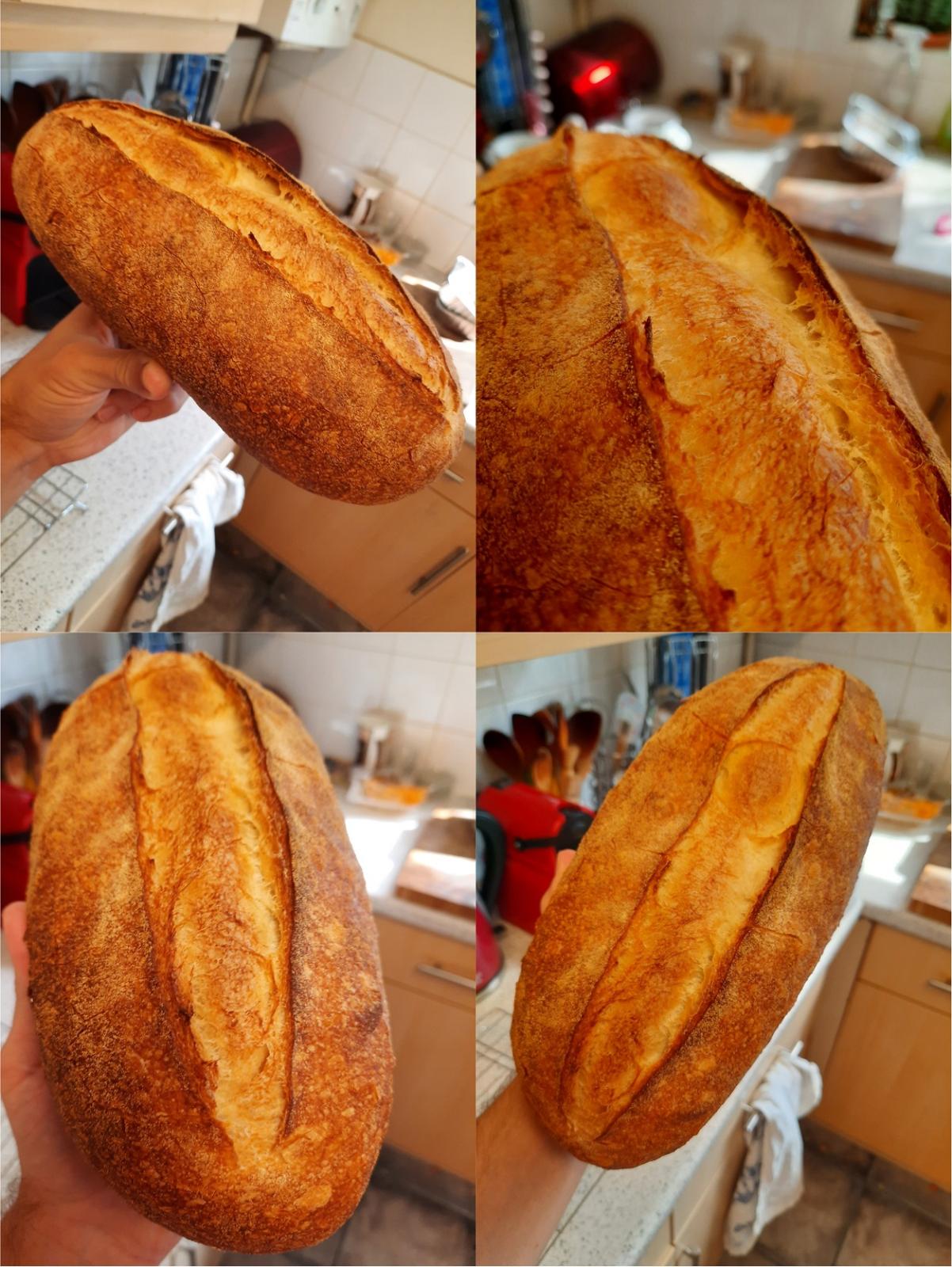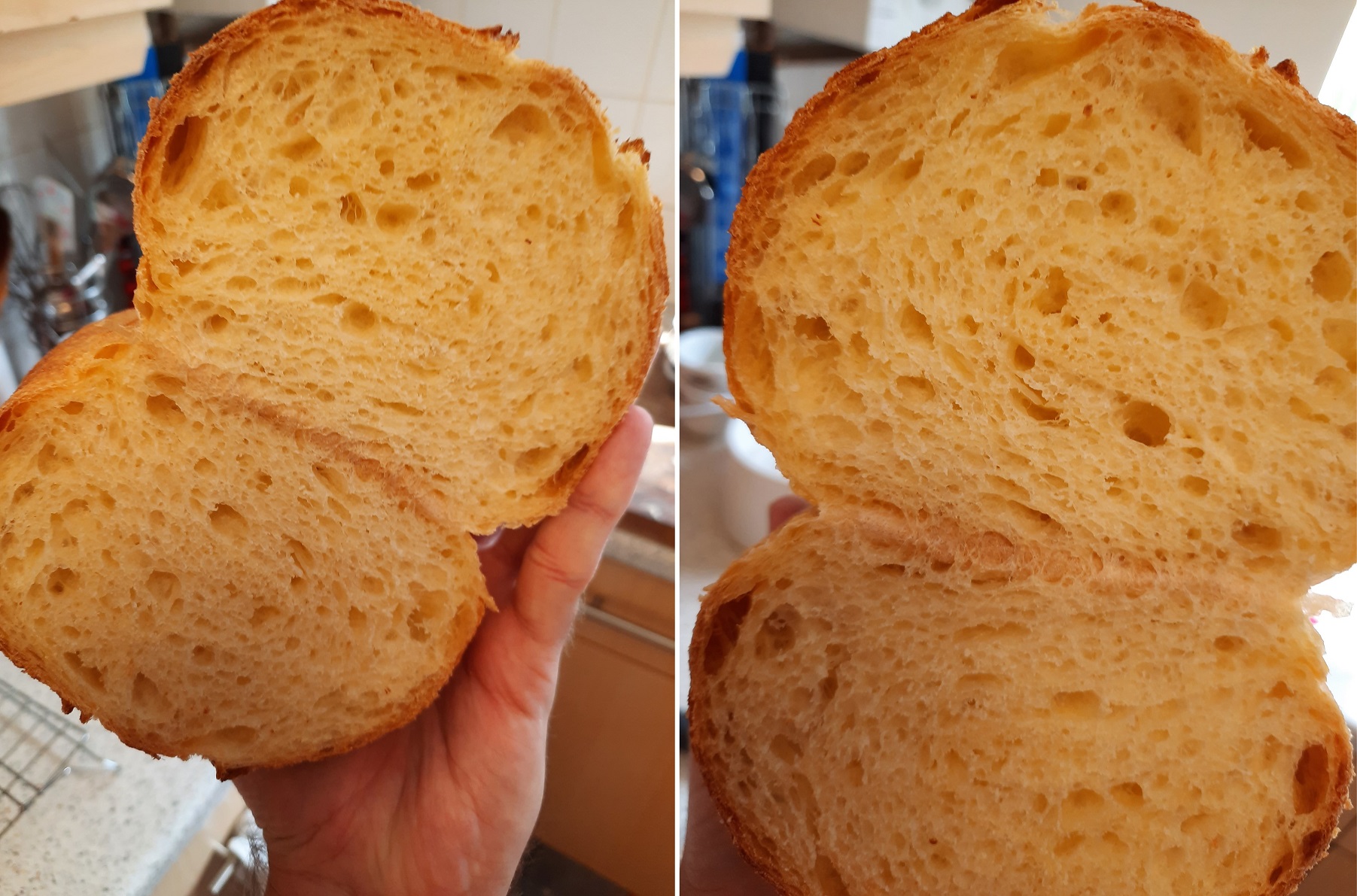 Old dough in water: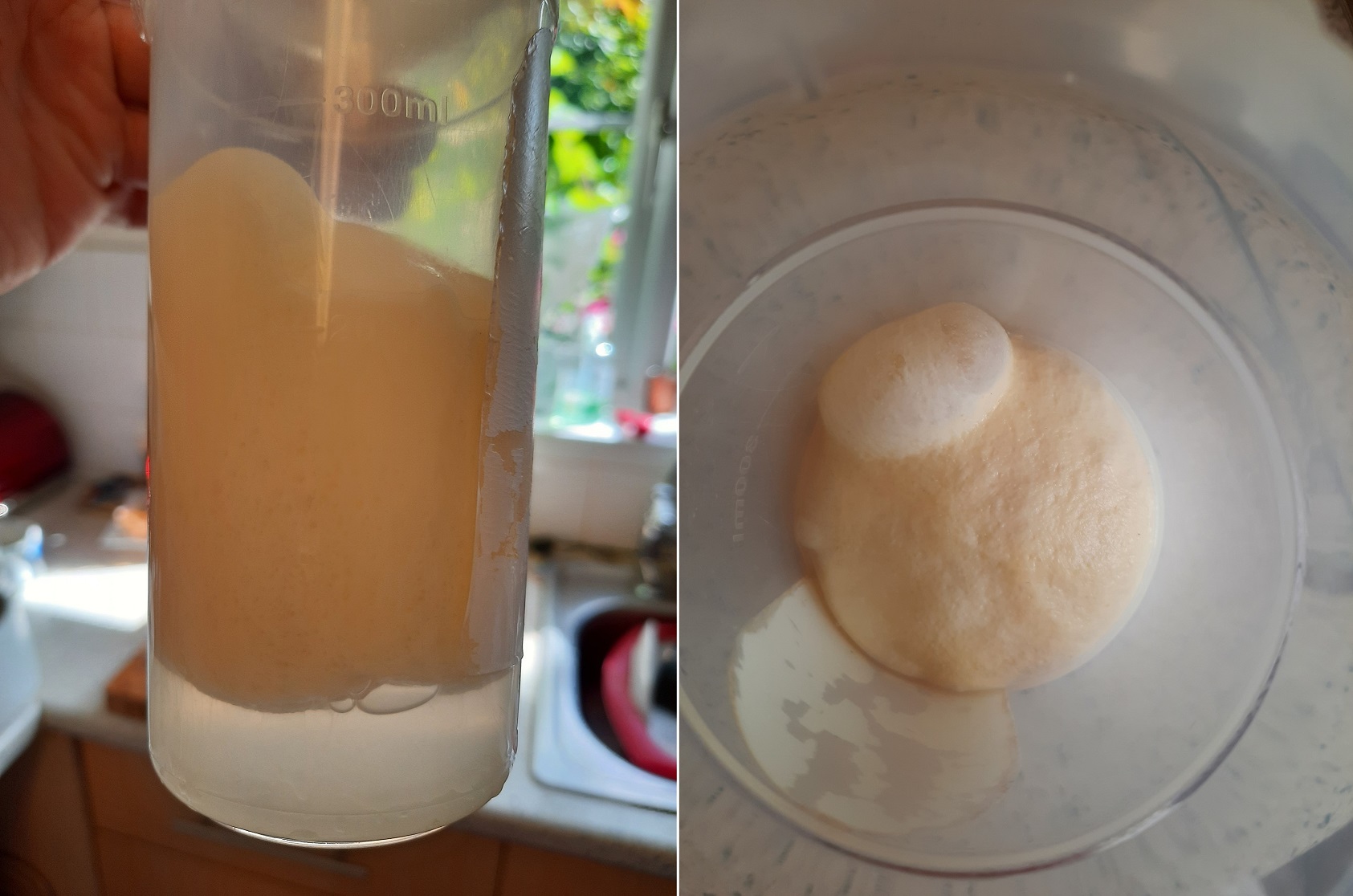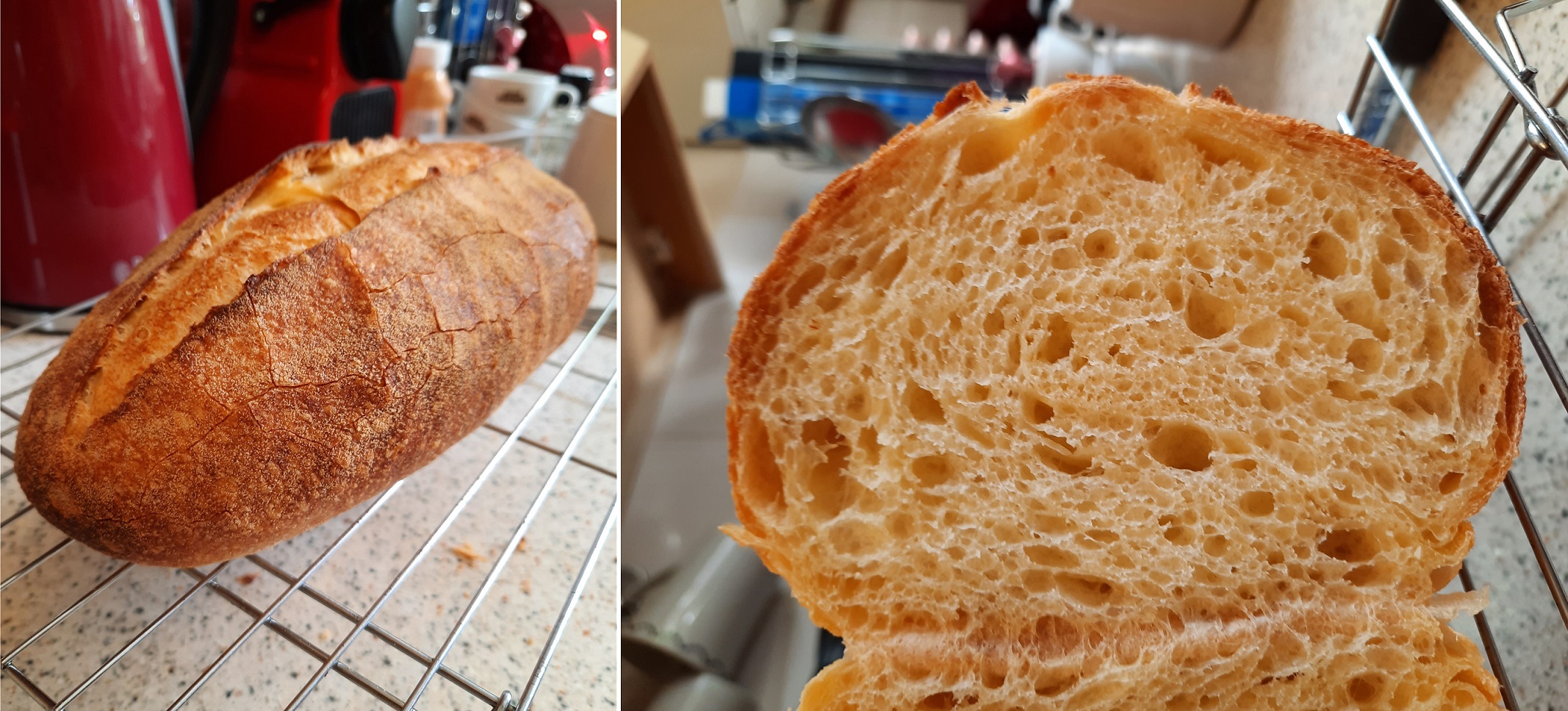 The loaf made following this one, despite all quantities being the same was much softer, something I was aiming for as the process continued. However, adding the last of the water broke the dough - in split, like curdling, thankfully I managed to work it back together with slap and folds. The lesson being that over-hydration with durum wheat is perhaps more of an issue when the gluten is highly resistant.
Thoughts:
Semola rimacinata can be difficult to work with because its gluten is overly tenacious (high P/L values) which means it requires much energy input to work it into a plastic and elastic dough. Using a starter that is on the reductive spectrum really helps to improve the properties whereas acidity makes the situation worse. Durum wheat works best where acid content is very low and the salt in the process positively helps to bring about that condition, improving dough properties.
Update:
-------------------------------
Spreadsheet:
Numerical representation of the method.