September 4, 2020 - 11:42am
Abel's Semolina w/Pistachios, alfanso style
Abel Sierra (abelbreadgallery) posted a new creation of his the other day.  Liking what he posts, as well as semolina breads, I knew I'd be jumping right on it.
Instead of his recommended Caputo #1 for the levain I used some remaining tritordeum flour, which seems to have WW character.  With no step by step to go by, I relied on my standard sesame w semolina methodology.
3 stage levain build
Autolyse with levain 30 min.
Basinage with salted water, ~10%.  Rest 5 min.
50 French Folds, 5 min. rest, 50 FFs.  Into covered oiled bowl.
Letter folds at 50 & 100 min.  Final 20 min. rest.  Pistachios incorporated at first set of LFs.
Divide, pre-shape, 20 min. rest, shape & onto floured couche.  Cover and retard for 16 hours.
Preheat oven 480dF, pre-steam, load dough, oven to 460dF for bake.
13 min steam, release steam and rotate loaves, 12 min. plus 2 min venting. 
The crumb is curiously dense.  The population of pistachios is significant, for a baguette shape the nut seems a little too large.  For whatever reason not overly impressed with this one, although the shaping and scoring seem fine. When fruit or nuts are incorporated into a slender form, as these are, the sleek barrel shape is more difficult to achieve.
They could have been baked a half shade darker, but being semolina based, they exhibit a golden color naturally.  I'll leave it to Benny to show us how bake this with an open crumb.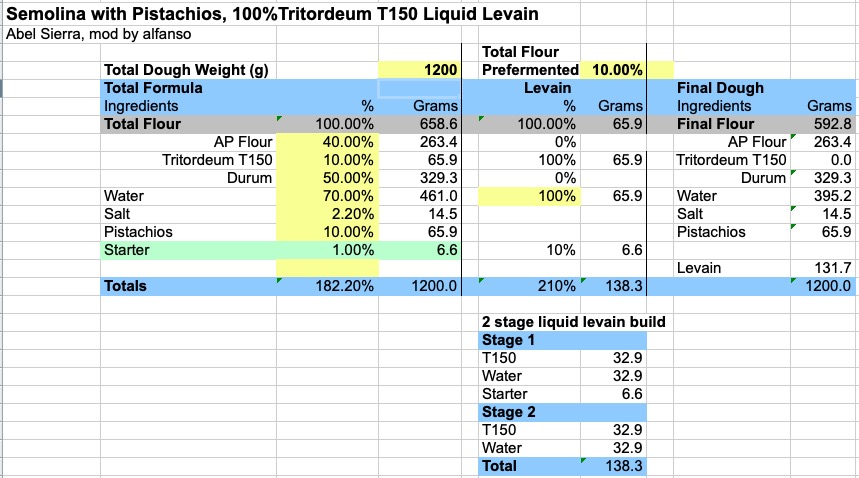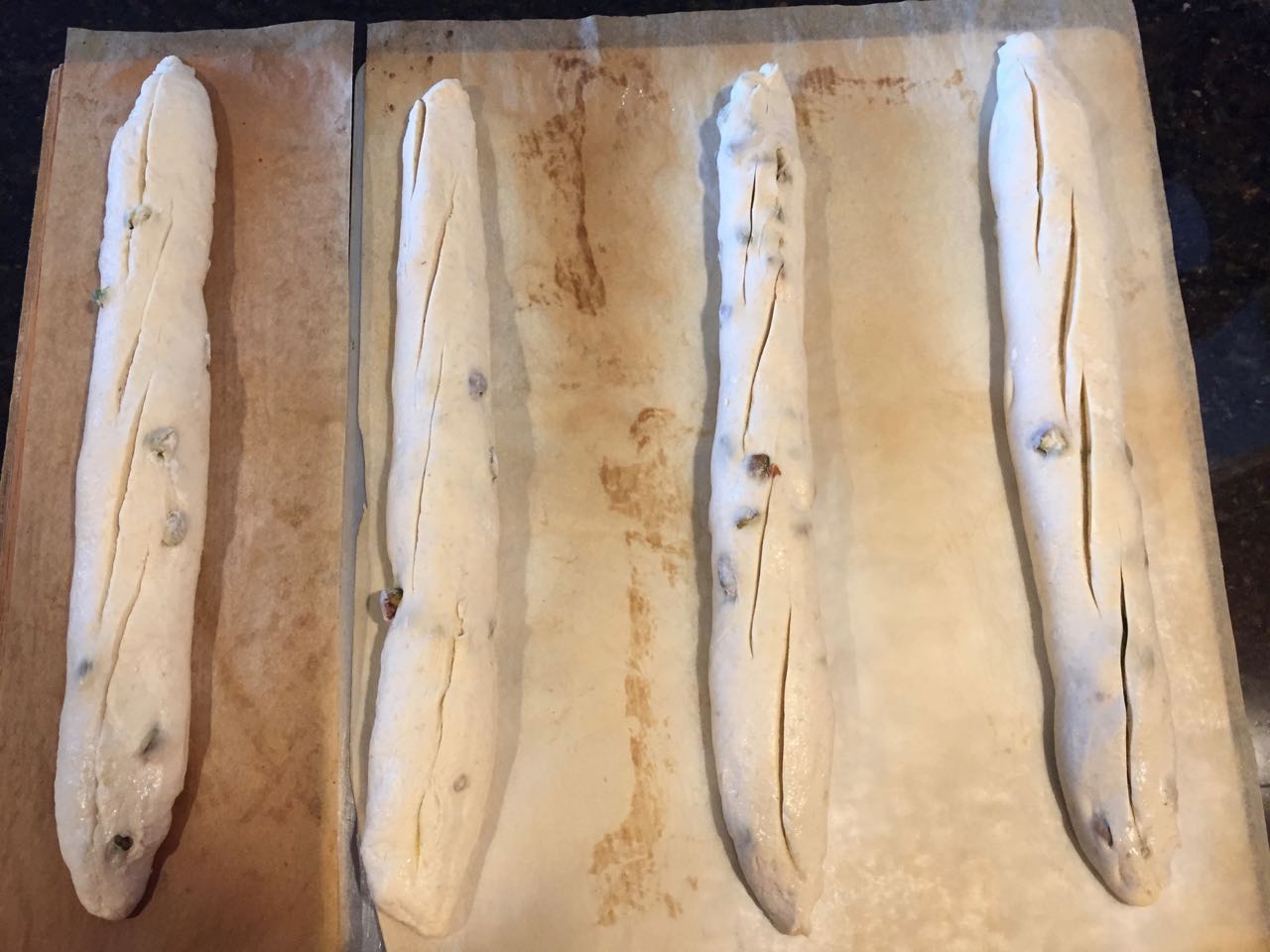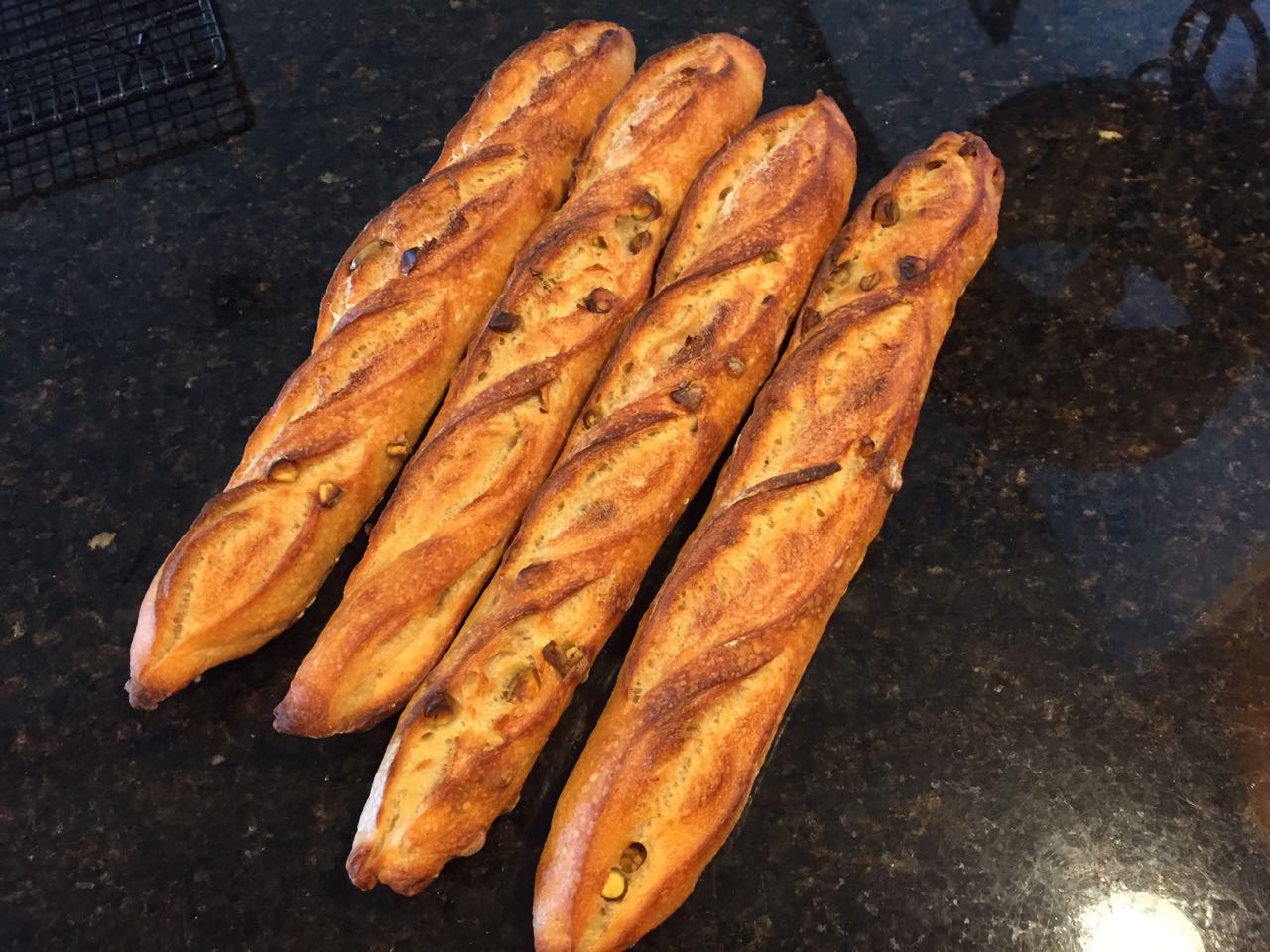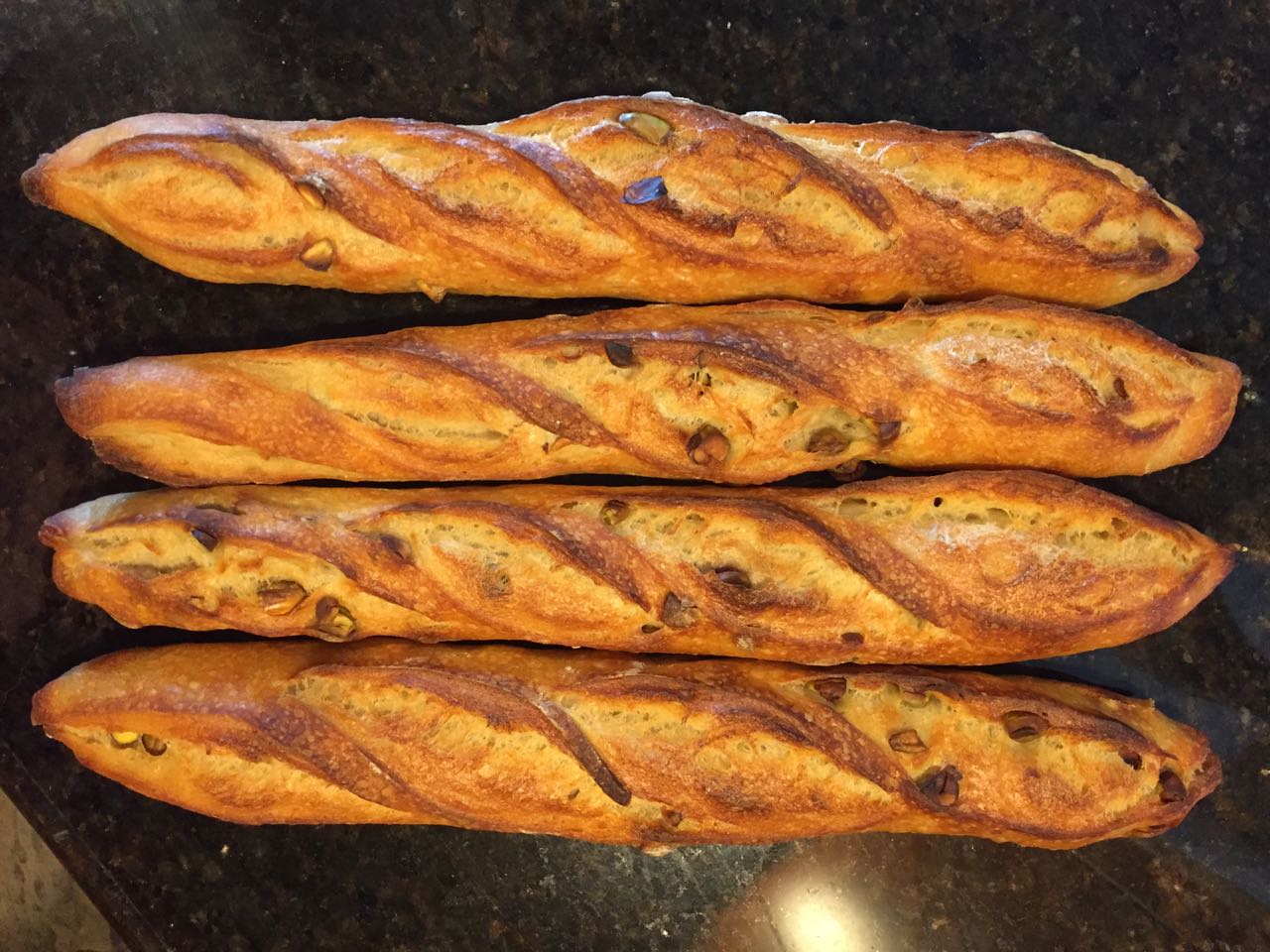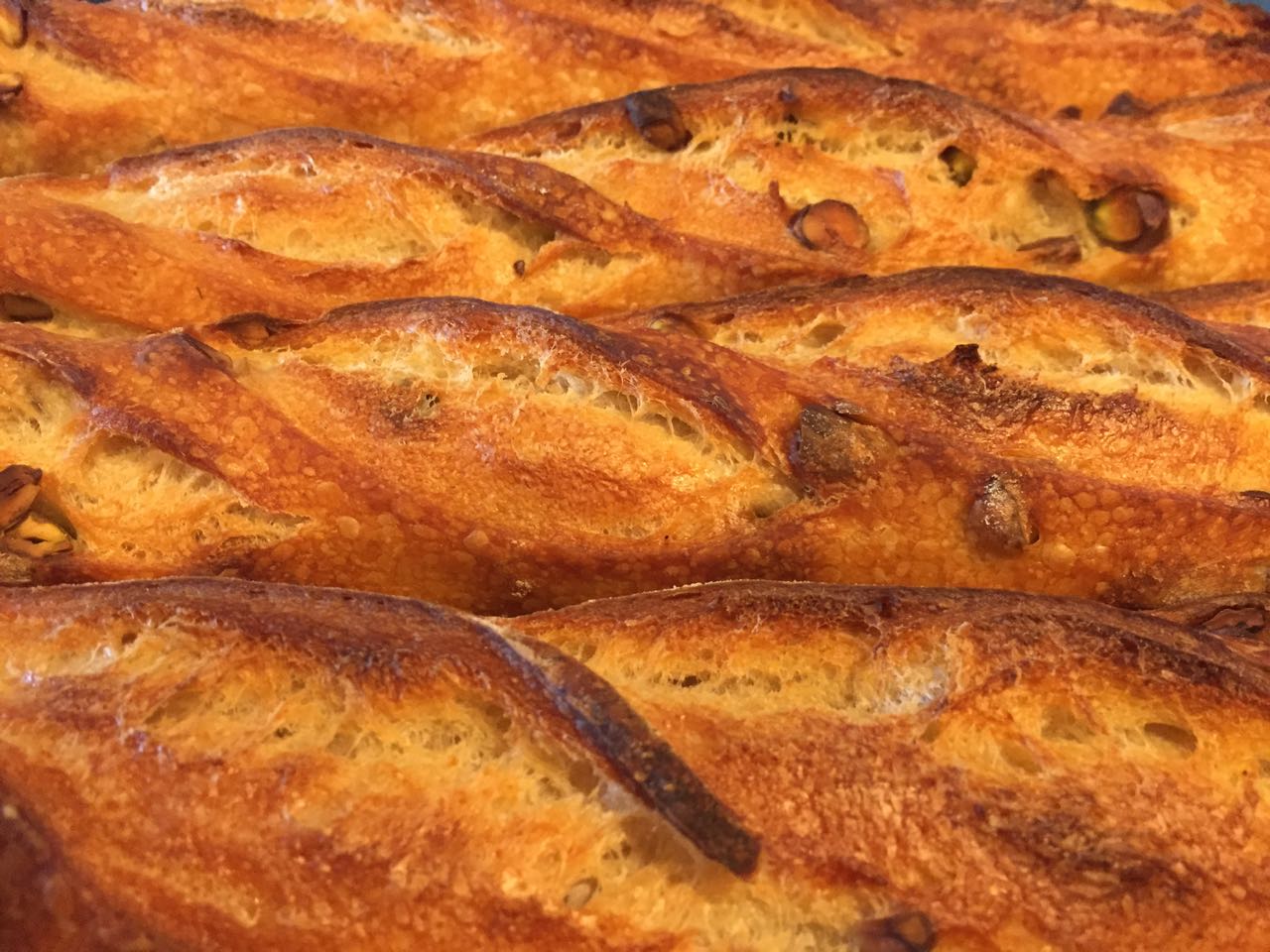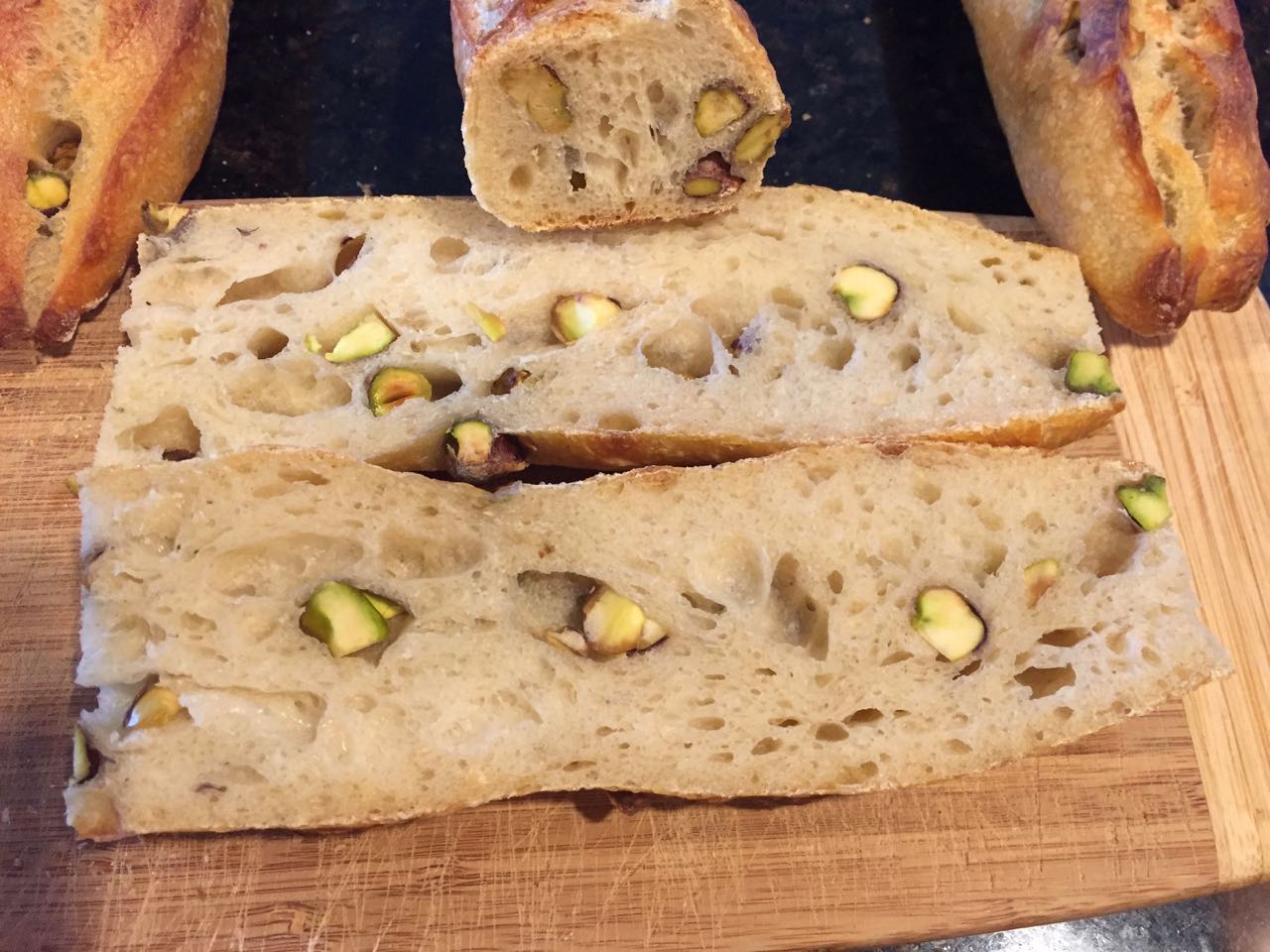 300g x 4 skinny long batards