August 31, 2020 - 10:08am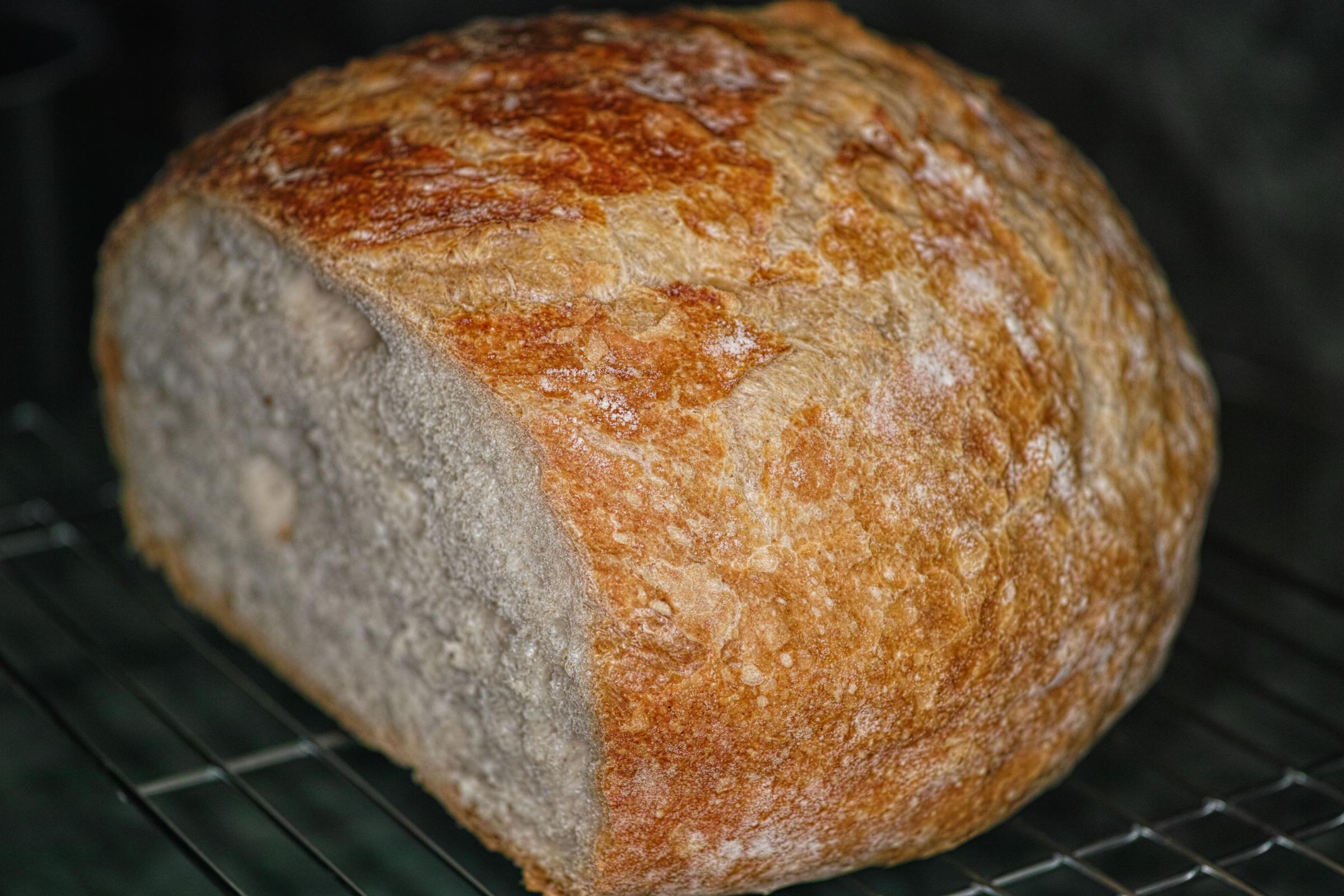 I've been experimenting with various ciabatta recipes and I tried this "third-place great ciabatta bake off" recipe last night (biga fermented for about 16 hours).  But I didn't feel like dividing the batch and baking individual loaves so I dumped the whole thing into a cast iron dutch oven.
Obviously, it's not in the traditional "slipper" form of a ciabatta but it still came out pretty tasty.  I did notice that the crust was thinner and more flaky.  I baked it covered for 30 minutes and then 20 minutes uncovered at ~460°F until internal temp was ~210°F.
This morning I was reading a forum post about flipping the dough just prior to going into the oven to help distribute the air more uniformly throughout the crumb as opposed to having most of the larger air pockets at the top.  I didn't know about that (none of the recipes I've come across mentioned this but it makes perfect sense).  Lot's of useful information on this forum! 
I've only started baking bread a couple of weeks ago and I'm hooked.