Sweet Potato and a dash of Carrot
Having a family gathering on the occasion of my sister in laws birthday, so i made the bread for the lunch, i decided on two loaves and would require 1500g of dough. I had some Sweet Potato that i had unearthed from my garden and thought that would be a good  inclusion, i also added a small carrot to make up the required weight which was to be 15%. The veg required cooking off and i thought i might just as well add the olive oil @ 2% to it and fry it off in a sauce pan with the lid on, once this was cooked i mashed it and added to the dough . 
The flour required was 785g and i elected to use 285g of wholemeal flour  and 500g of white. i added all the water to the wholemeal first and stirred it in. Water was first calculated @70% but i actually had to add more later so would recommend 75%  allowed this to soak for about 30 minutes while i weighed up other ingredients and cooked off the Sweet Potato. I added all the other ingredients salt @ 2%,  dried yeast @ 2%, and the white flour and formed the dough and then added the Sweet Potato and oil mash which was still quite warm, more water was added as previously stated,  mixed it by hand on the bench and formed a nice smooth dough.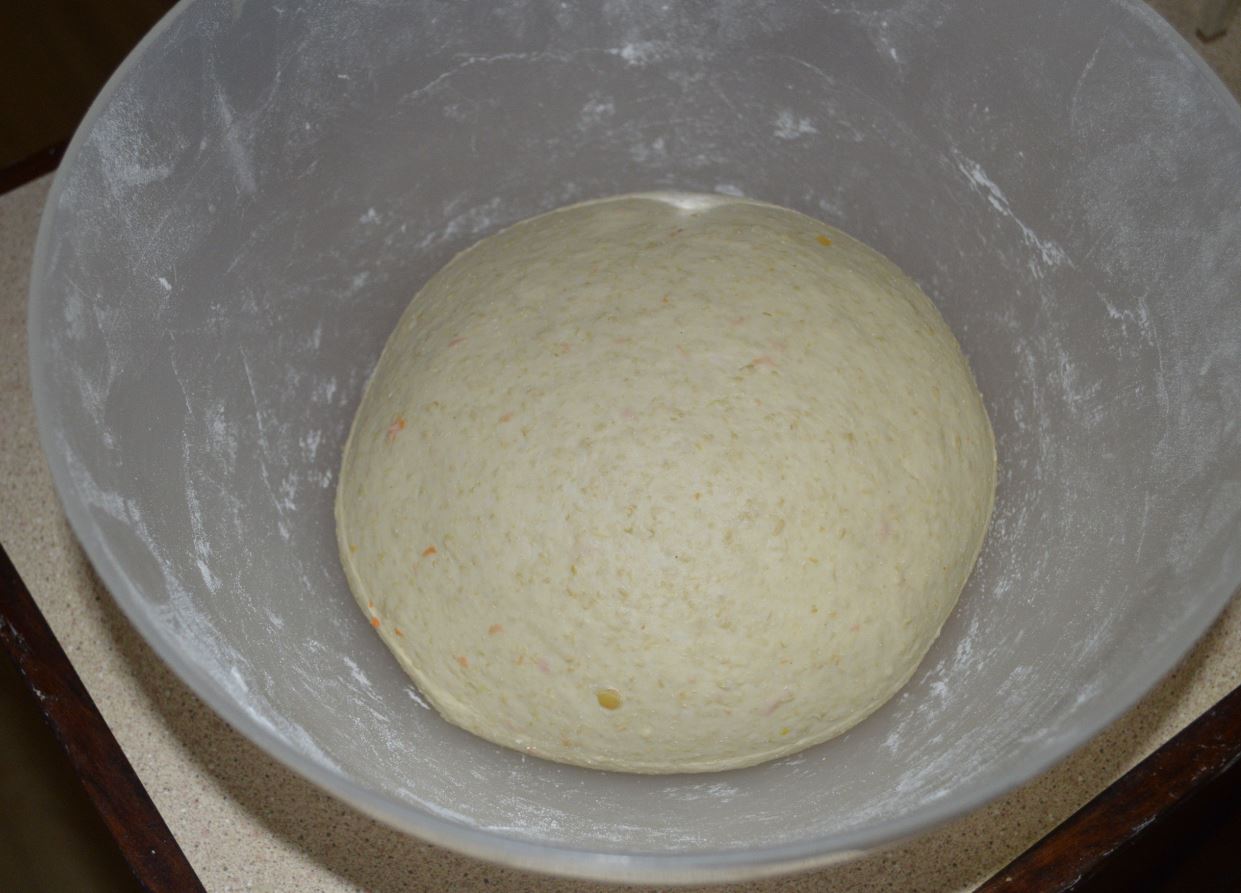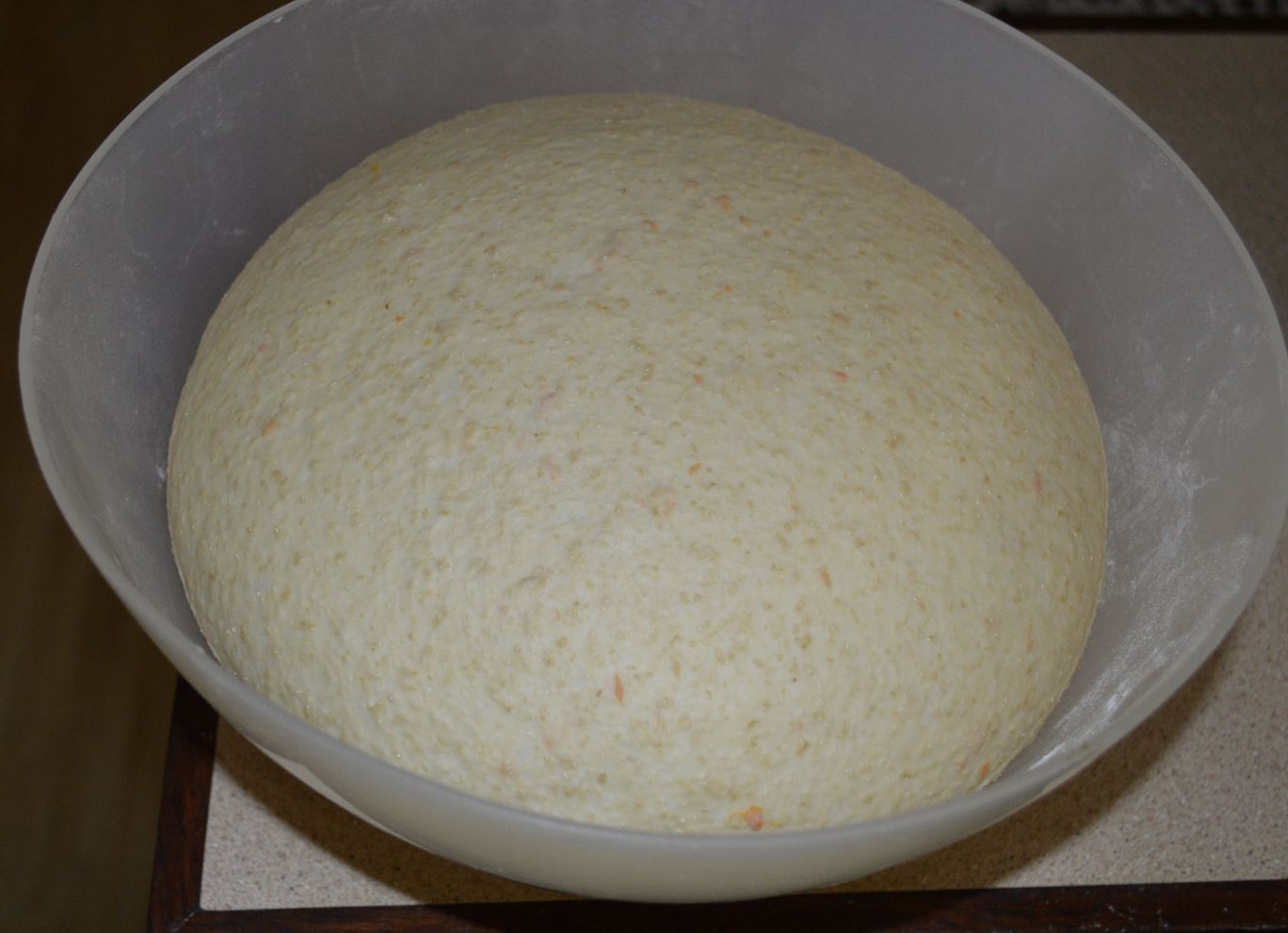 This was then set aside for 2 hour BF.   The dough was taken and divided into two pieces following a 15 minute bench rest both  were shaped an placed into Bannetons for final proof  i used the longer banneton for a loaf that was destined to go into the Sassafras baker.                After an hour one was turned out onto a tray and scored and went straight into the oven with a steaming  tray and boiling water and towel. The other was turned out and scored and the placed into the sassafras and placed in the fridge as there was not going to be enough oven space to bake both at the same time. This worked well although i did get a bit of crust stick to the bottom of the clay baker, the first time this has occurred i might add.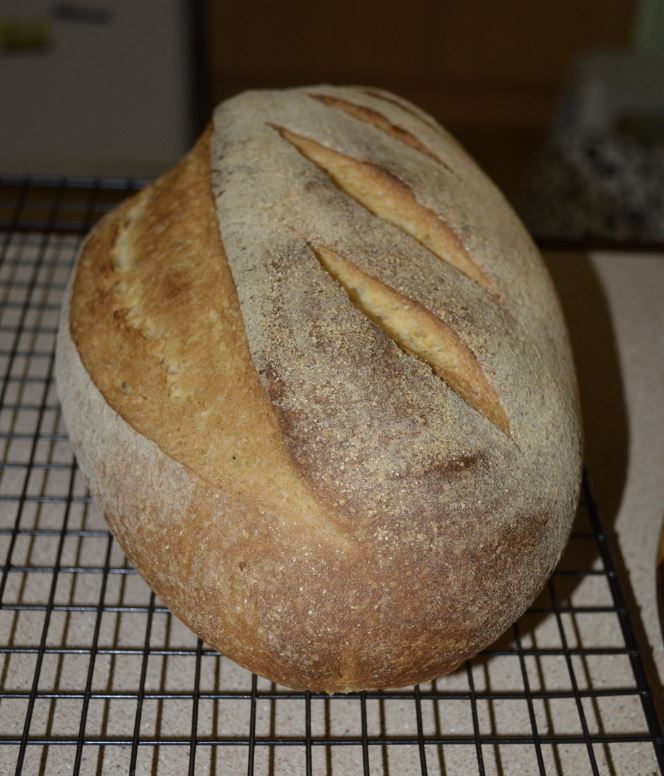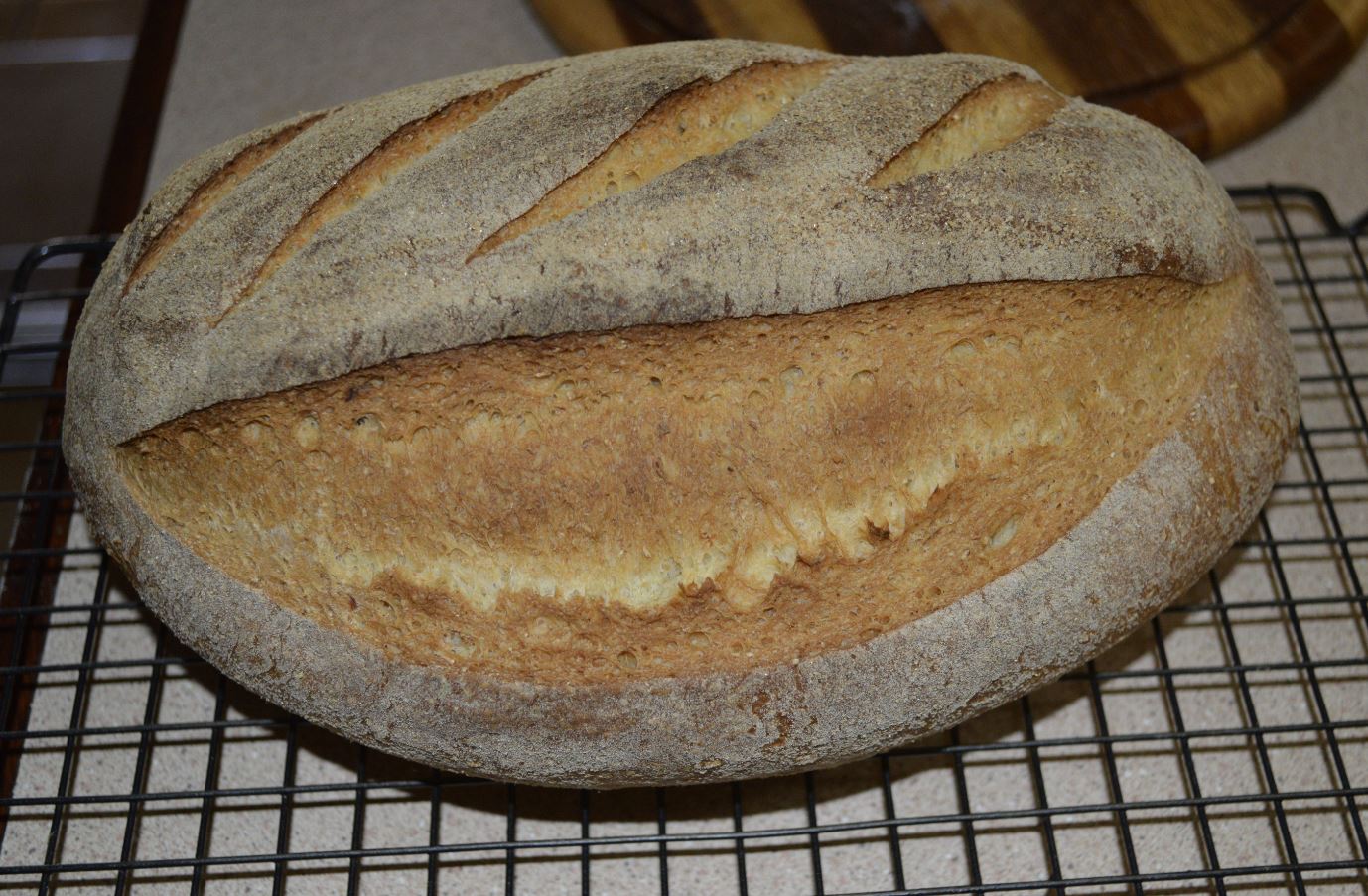 Happy with the bake and this morning we are blessed with a beautiful day  bright sunshine and a forecast 22 degrees here in Perth perfect for a birthday celebration!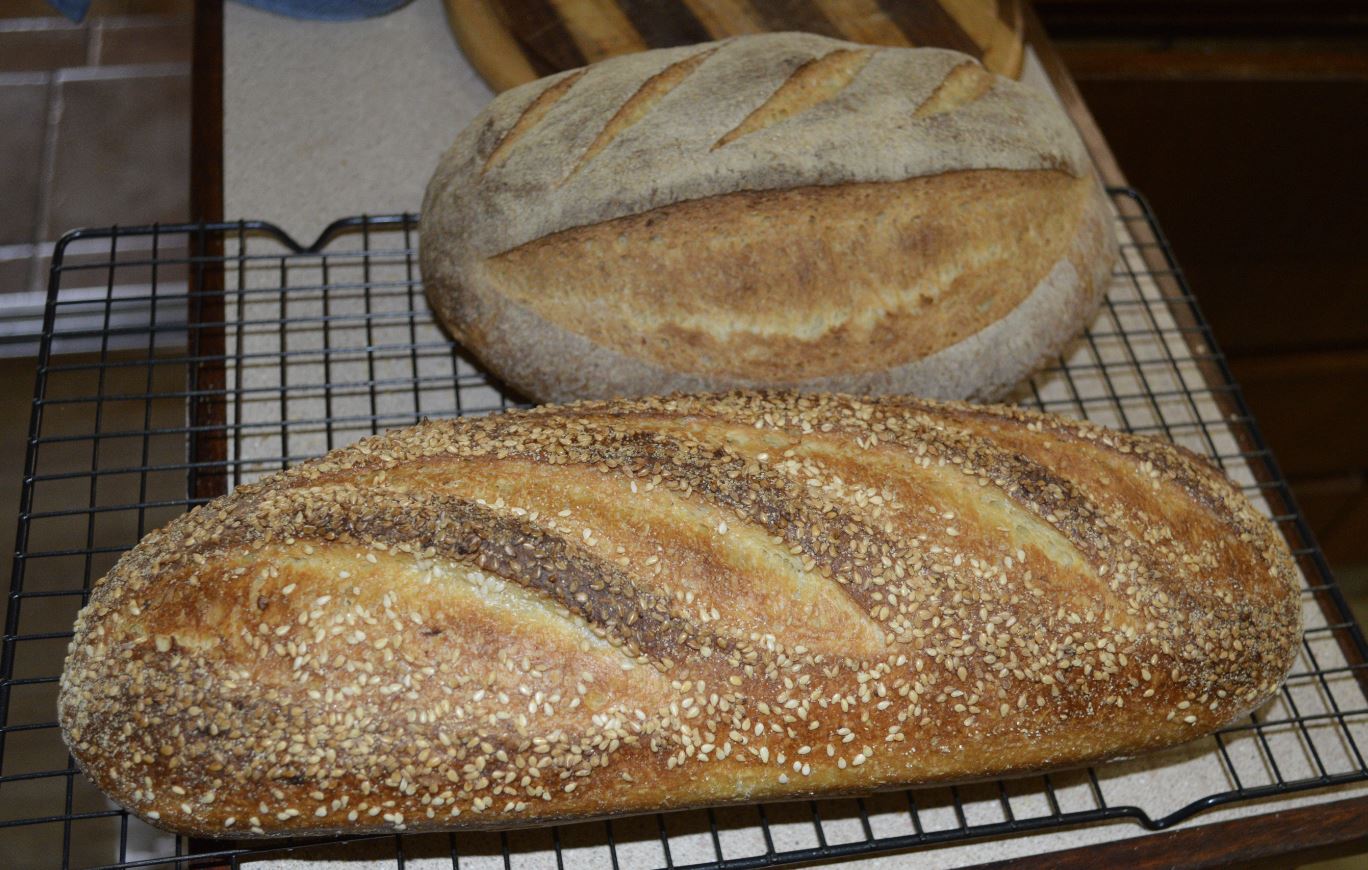 kind regards Derek