Hamelman SD Seed Bread, as baguettes of course...
MTloaf touted this bread to me recently and while I didn't immediately get on the stick, I kept it off the back burner.  So here goes.
MT was right.  This is a fantastic tasting bread.  As I hand mix, it was a bit of a fight to perform French Folds, adding  two Letter folds at 50 & 100 min of a total of 150 min BF.  
Immediately divided and pre-shaped using my very recently acquired Abelbreadgallery method.  A 20 min rest and shaped.  Very easy and the dough, for all of its semi-stiffness, was a simple pleasure to roll out.  Couched and retarded for about 16 hours, and baked from retard with just a 15 minute warm-up.
Being a new formula, especially one with lot of seeds, I didn't know what to expect, but it baked just beautifully.
I kept to my brand new regimen of a 3 stage build for the 100% hydration all AP levain, limited my FF total to 125 with a 5 min. rest halfway, and continued to exhibit kid gloves on the subsequent handling of the dough.
This bread is surely a keeper.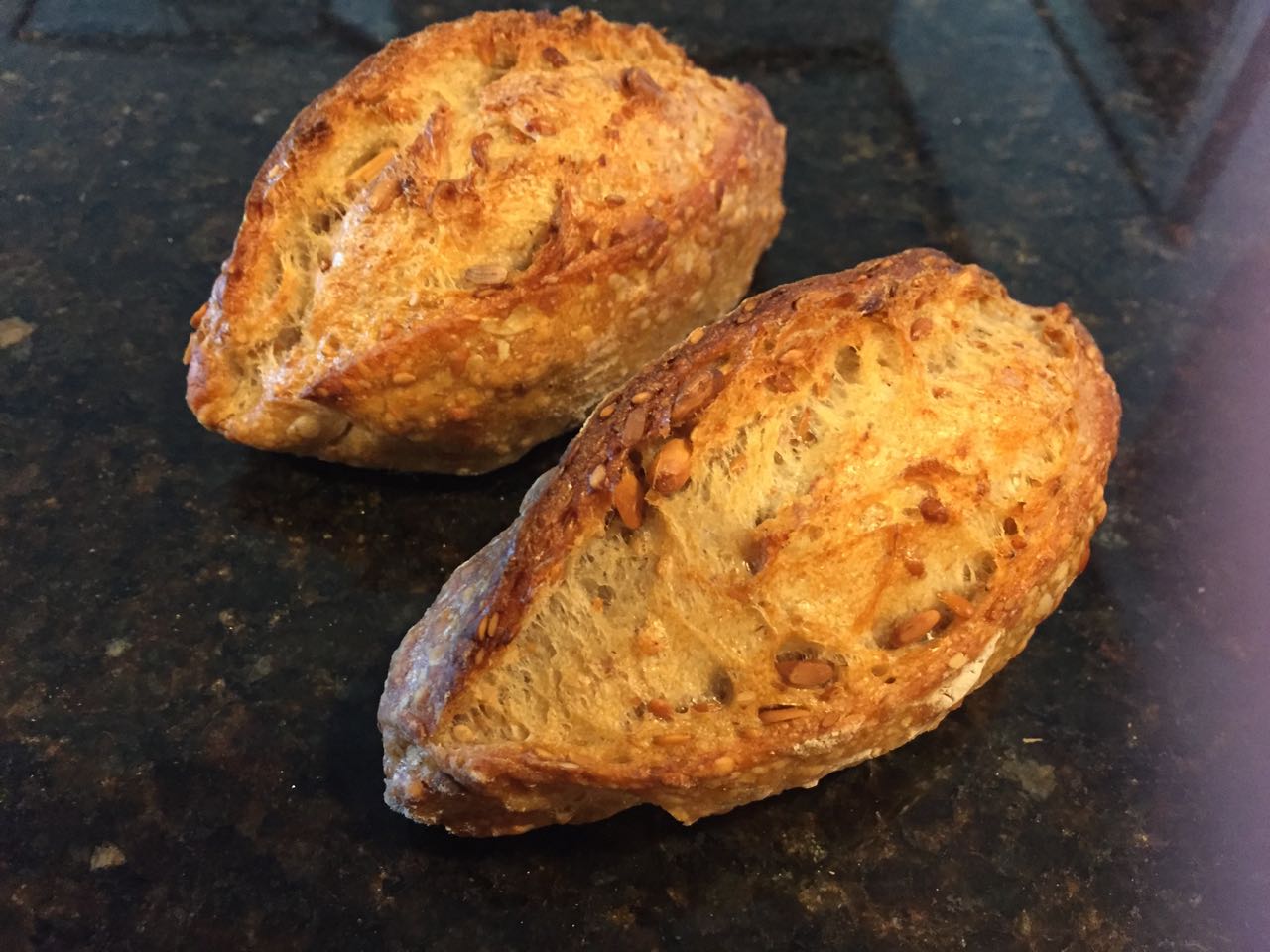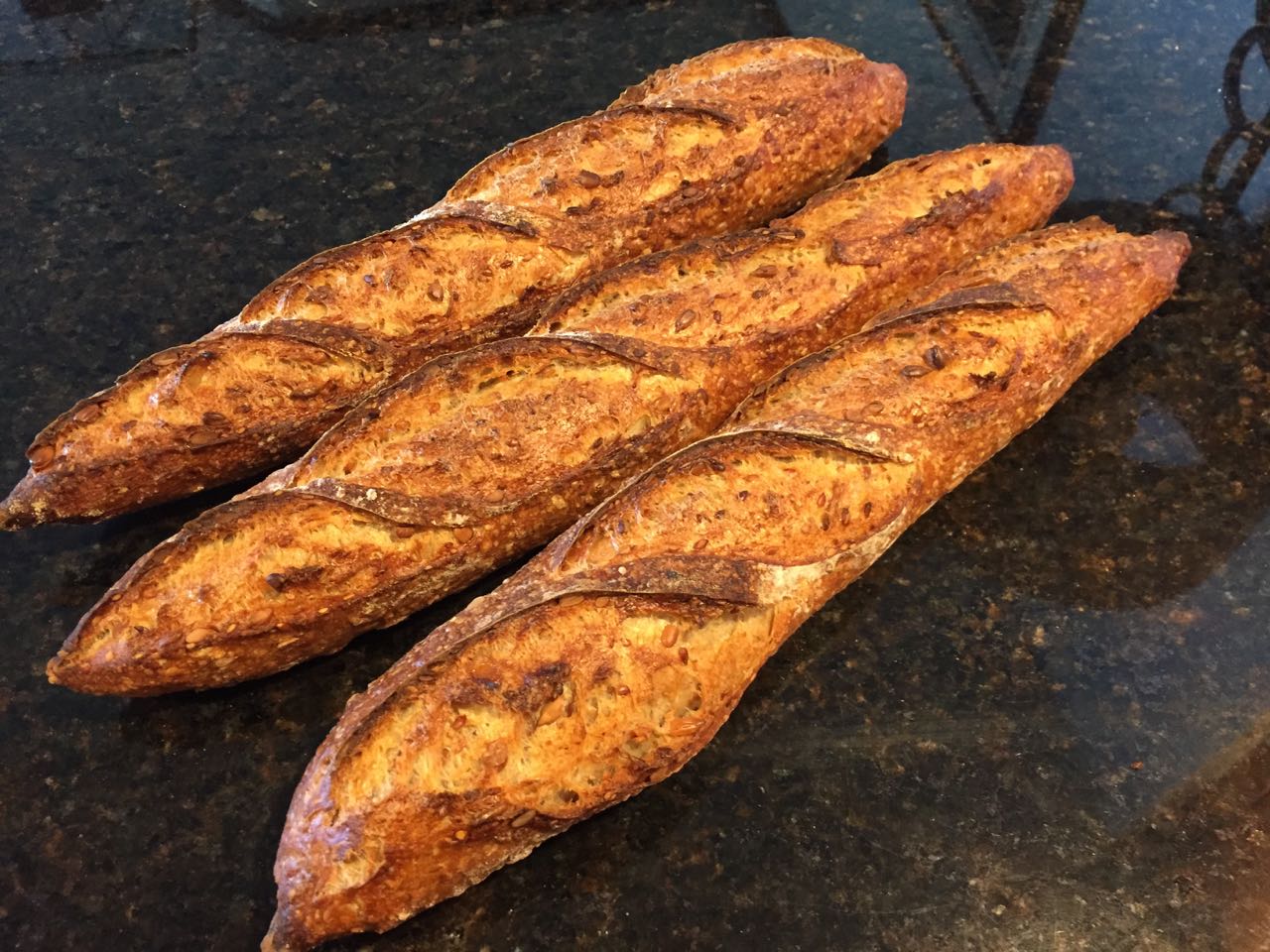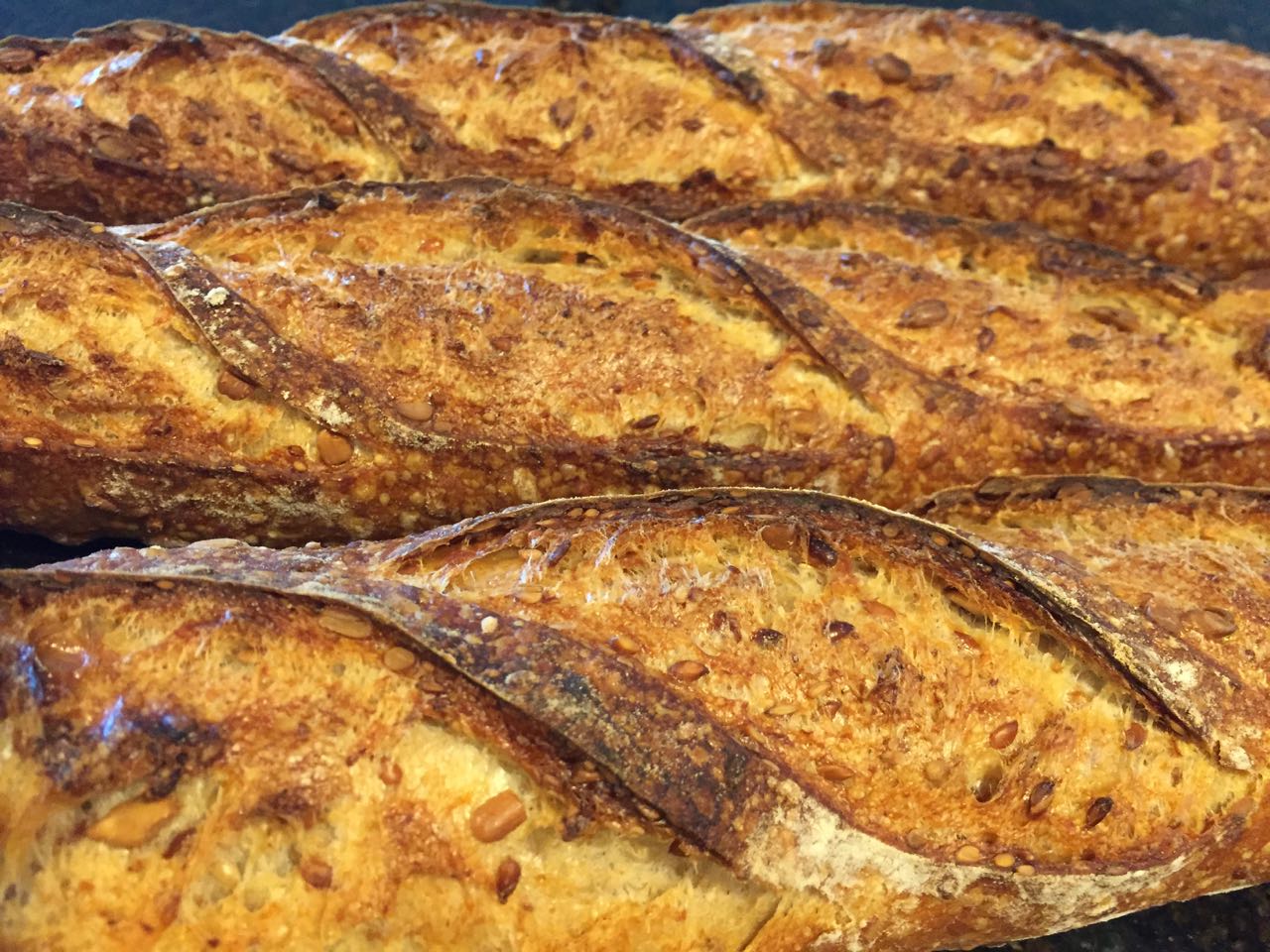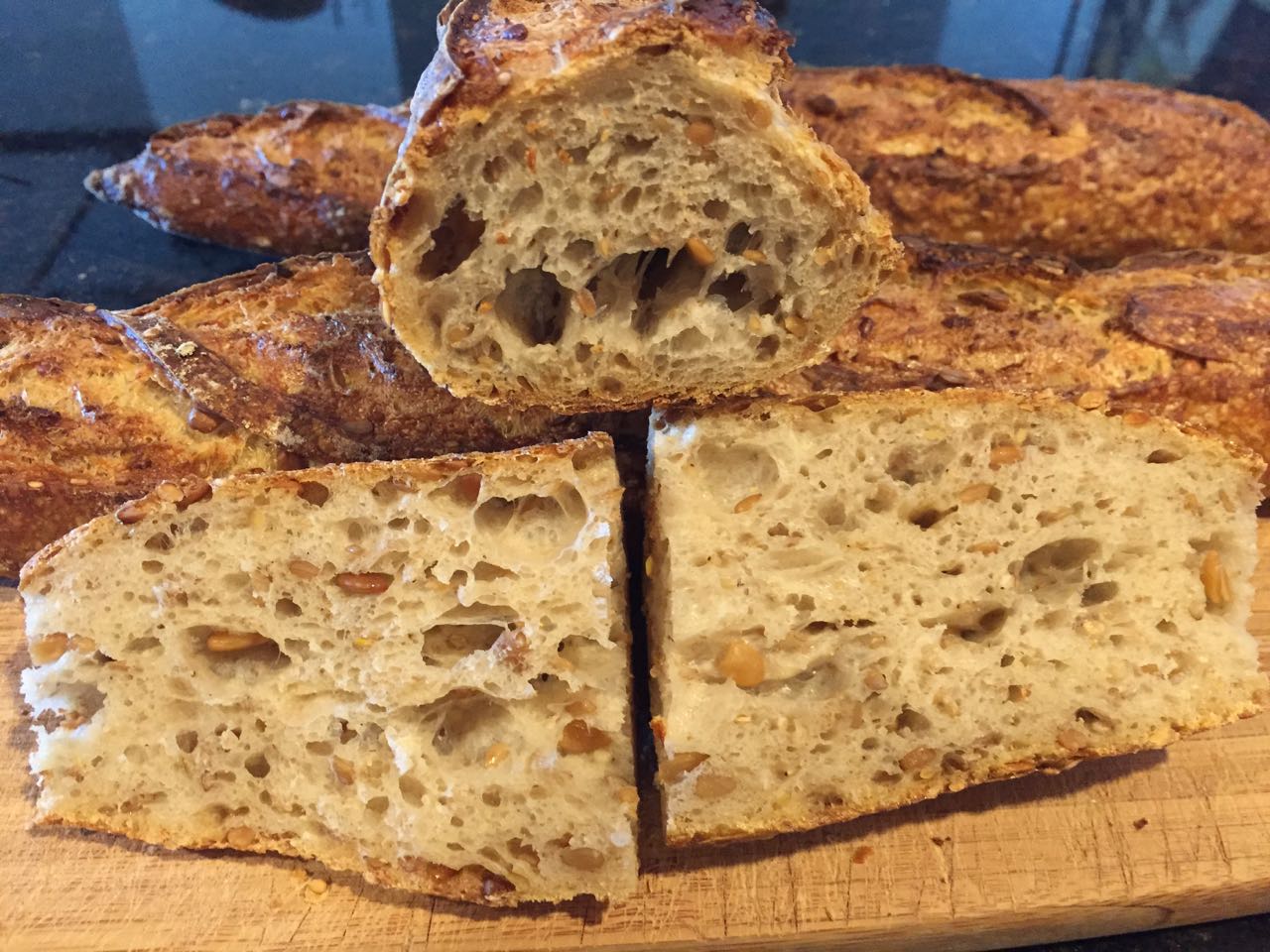 ~340g x 3 long batards, plus two teeny batards.  Just for fun.