what am I doing wrong with The Rye Baker recipes?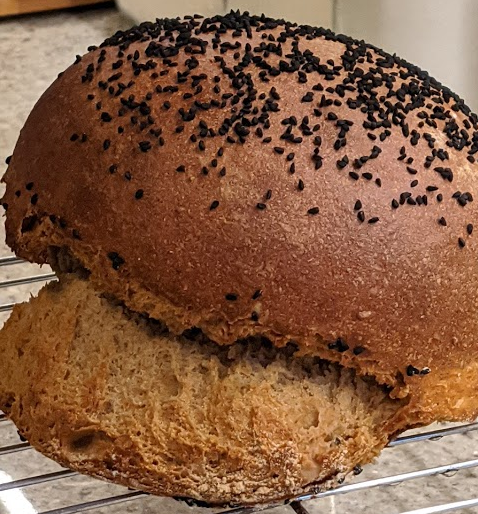 I've baked 8-10 loaves from Stanley Ginsburg's tantalizing book, The Rye Baker. Some of these have been spectacularly successful and others dismal flops. Today was one of the latter: Zakopane Buttermilk Rye, which nearly exploded in the oven, as you can see.
I followed the recipe as accurately as possible but already noticed that the estimates for rising times seemed off. It's about 75 F in my kitchen, slightly warmer than Stanley's. Even so, his estimate of 50-60 minutes for the proofing loaf to double, well, that just didn't happen at all. After 90 minutes I decided that 50% was good enough and so went ahead and baked. 
To anticipate another obvious question: no, I didn't score it at all. I just followed the instructions. When Stanley says score, I score. When he doesn't, I don't.
Any help, with this recipe or several others in the book, will be greatly appreciated! Thanks.