Hey gang. I made some sourdough pizza for my lady the other night, and as I was making the dough I said to myself, "I'm going to make some bread!"
I wanted to raise the hydration level of my basic loaf up a notch, from 75 to 77, and I had extra levain so I decided to add more for flavor and punch by going from 18% to 20% of the total, AND I decided to keep the normal timing of the batch. 
Bakers, what does that mean?? If you raise your levain percentage and keep the same timing...it's going to overproof slightly. But, I'm all for it. I wanted to overproof to lower the oven spring and come out with a wider dough—and I don't know how else to do that. Plus, the timing just worked better for sleeping in on a weekend morning. 
BRDCLC is my favorite calculator on planet earth. Ok, that's all I wanted to say.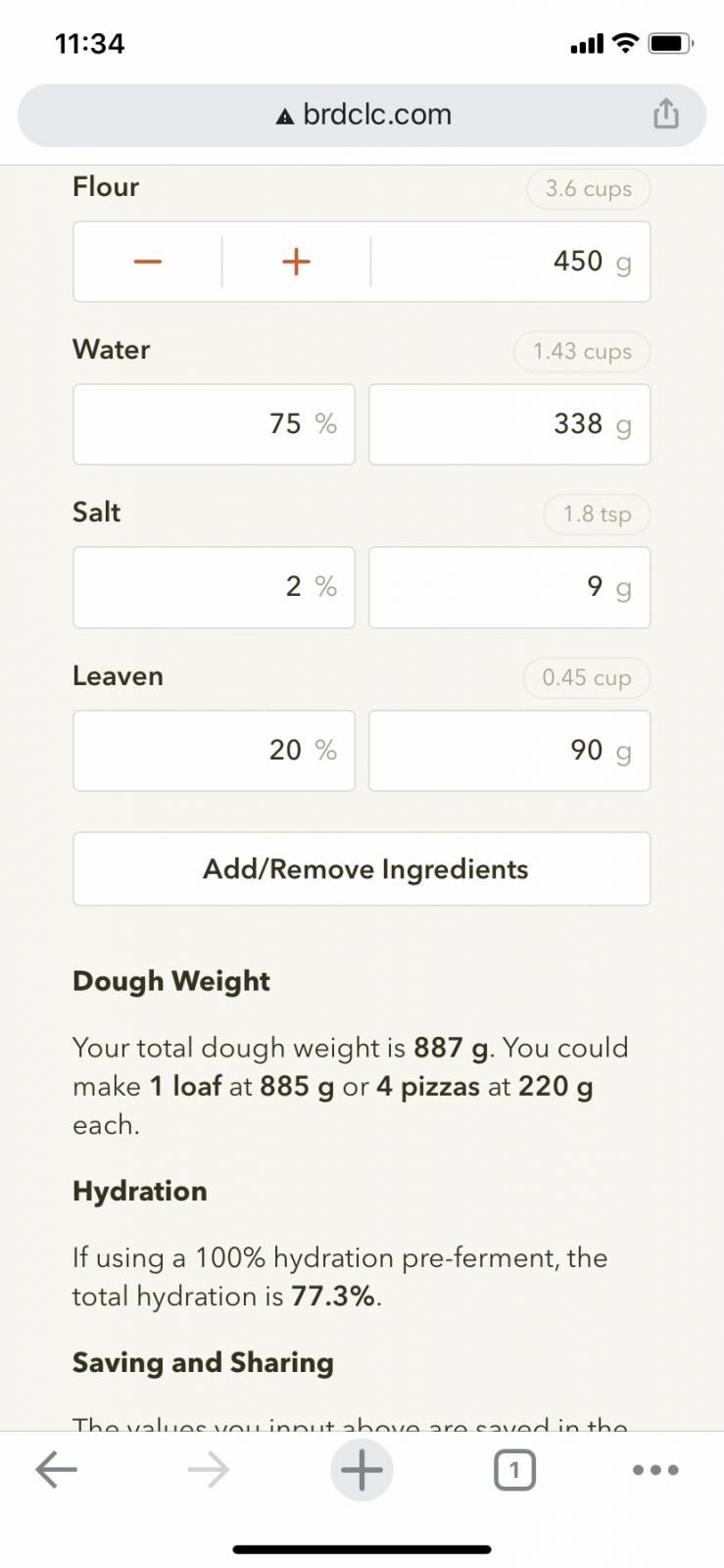 Cute little thing.