Tip - Loading Baguettes sideways in a home oven
A tradition French Baguette is ~22" or longer. Should you decide to load your baguettes sideways this easy to make loading board (1/4" plywood) will work effortlessly. Cut the board the exact dimensions of your baking stone. Once the board is well dusted the baguettes are easily slid off one by one. The end of the board is used to straighten the dough if necessary. By the way, the "push stick" is not needed, but it does come in handy. It is also nice to pull loaves from the hot oven once the bake is complete.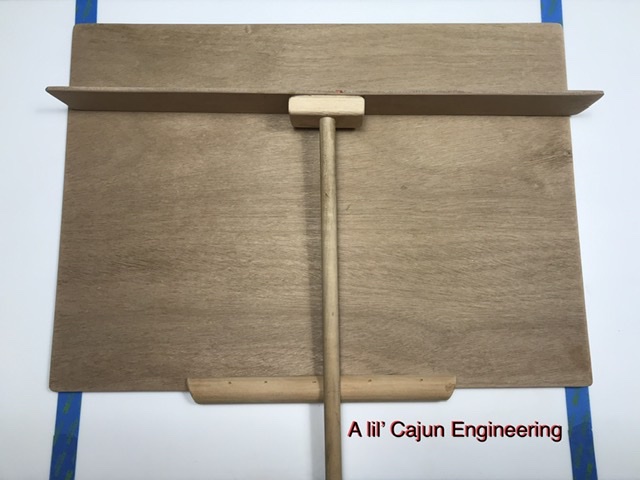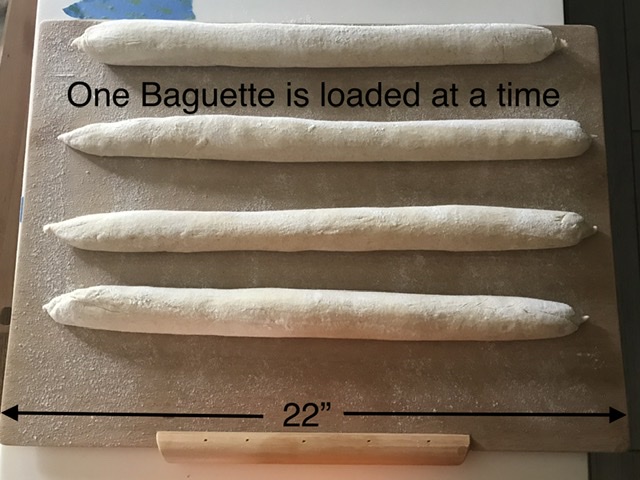 Are you interested in shaping baguettes to a particular length. THIS LINK may help.