Help: Will Adding Lecithin by Replacing Fat Source for Raw Sunbutter or Tahini in Sandwich Bread and Rolls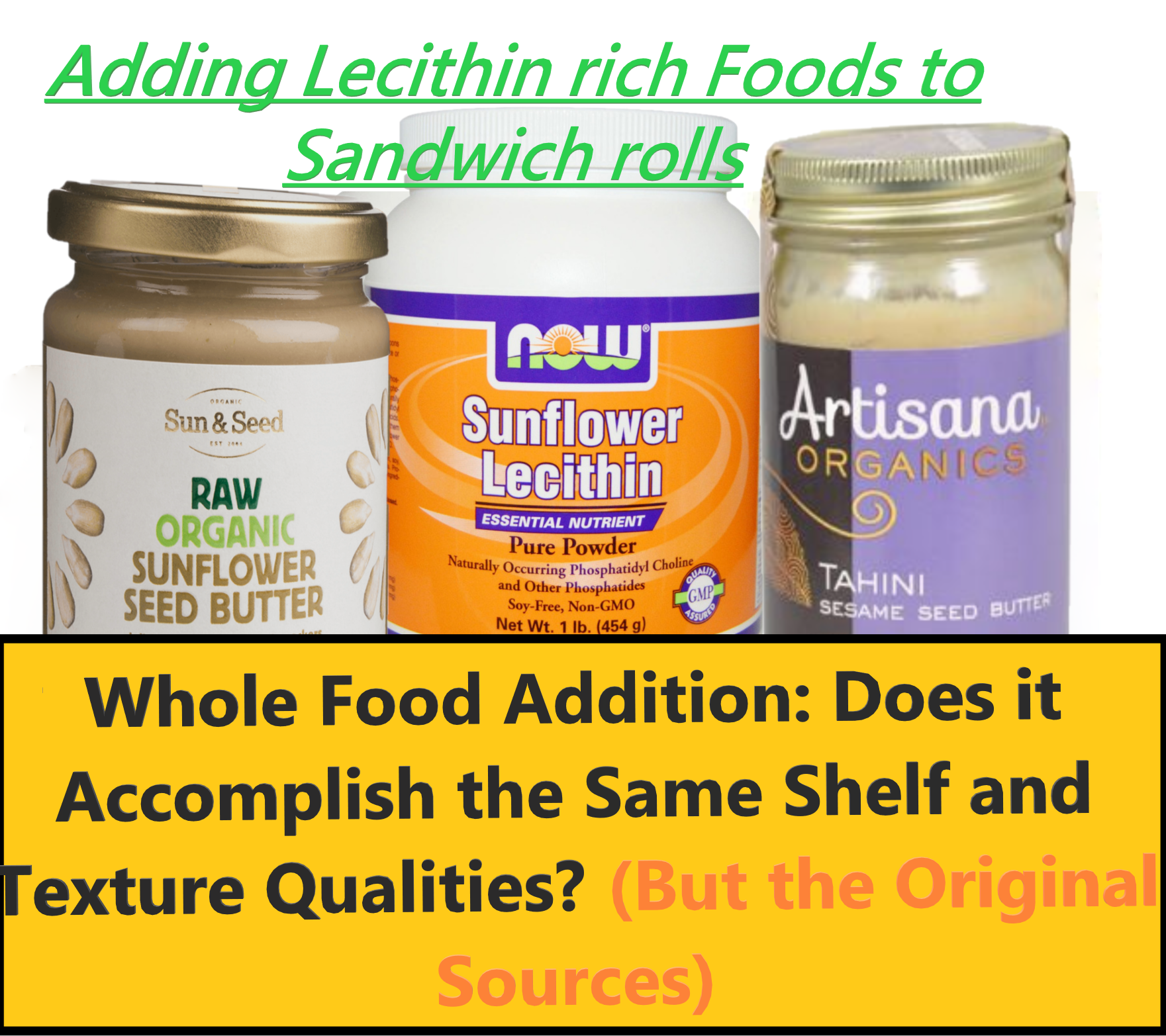 Hello I wanted to know If anyone knows how effective doing this exchange would be for expressing those lecithin emulsifying abilties and the effects on texture and freshness. I could add pure granulated lecithin, however for the people I'm making these sandwich rolls and bread for would be confused and hesitant of me adding that to the bread. It is appropriate because the bread does stale sooner than ideal.
I'd imagine the taste would change and that's just fine and enjoyable. 
To do this what I had in mind was to replace grams of fat for each other so a batch has 30g of butter or lard for 14-16 rolls, So I would add 56g of raw tahini(ground sesame seeds) or 53g raw sunbutter(ground sunflower seeds) to get 30grams of fat.
sunbutter:
NUTRITIONAL ANALYSIS PER 100g
Energy 2662kJ / 644kcal
Fat 57g
Of which saturates 6g
Monounsaturates 10.8g
Polyunsaturates 37.5g
Trans fats 0g
Carbohydrate 9.1g
Of which sugar 1.5g
Protein 18g
Salt 0g
Tahini:
Nutritional Analysis per 32g Serving
Cal 190
Fat 17g
sat 2.5g
sodium 15mg
carb 3g
Fiber 1g
sugar 0g
Protein 8g
Please correct me if I have made a mistake mathmatically
I make white sandwich bread, french sandwich rolls, and mexican bolillo rolls which is the fat example I layed out above.