Doing my baguettes a fava
It is a said that much of what we learn in fly fishing, is history we haven't read and I think that applies to baking bread as well. Lance AKA Albacore clued me into the use of fava bean flour in french baguettes and in my reading of the archives of TFL I have found mention of it's use by members of the Baguette Brigade Alfanso, KenDalm and also Abelbreadgallery.
I bought a bag of BRM garbanzo/fava flour which I understand is used for gluten free baking, which by the way I know nothing about. I added 2% to my usual Bouabsa recipe to test it's merits of providing a more open crumb with a little less elasticity. Right off the top the dough seemed silkier and more easy to handle. The rest of the bake went as normal after an overnight in the fridge the dough had grown some and woke up quickly so the rest after dividing and the final proof were shorter. The dough was a little stickier than usual but still manageable.
I wanted to bake them darker but my stone was too hot from the previous breads and the bottoms were beginning to get too dark. They were light as a feather and the crumb softer and was airer but in a different way than usual. The taste was a little different from the fava bean flour addition but enjoyable. I didn't notice anymore whiteness to the crumb as was advertised which is okay by me. I like the yellowish tint I get from Wheat Montana AP.
More fava flour to be used in future bakes because I have a whole bag of it and at 2% of the flour total it will last awhile. I am going to try adding some in my next sourdough loaf.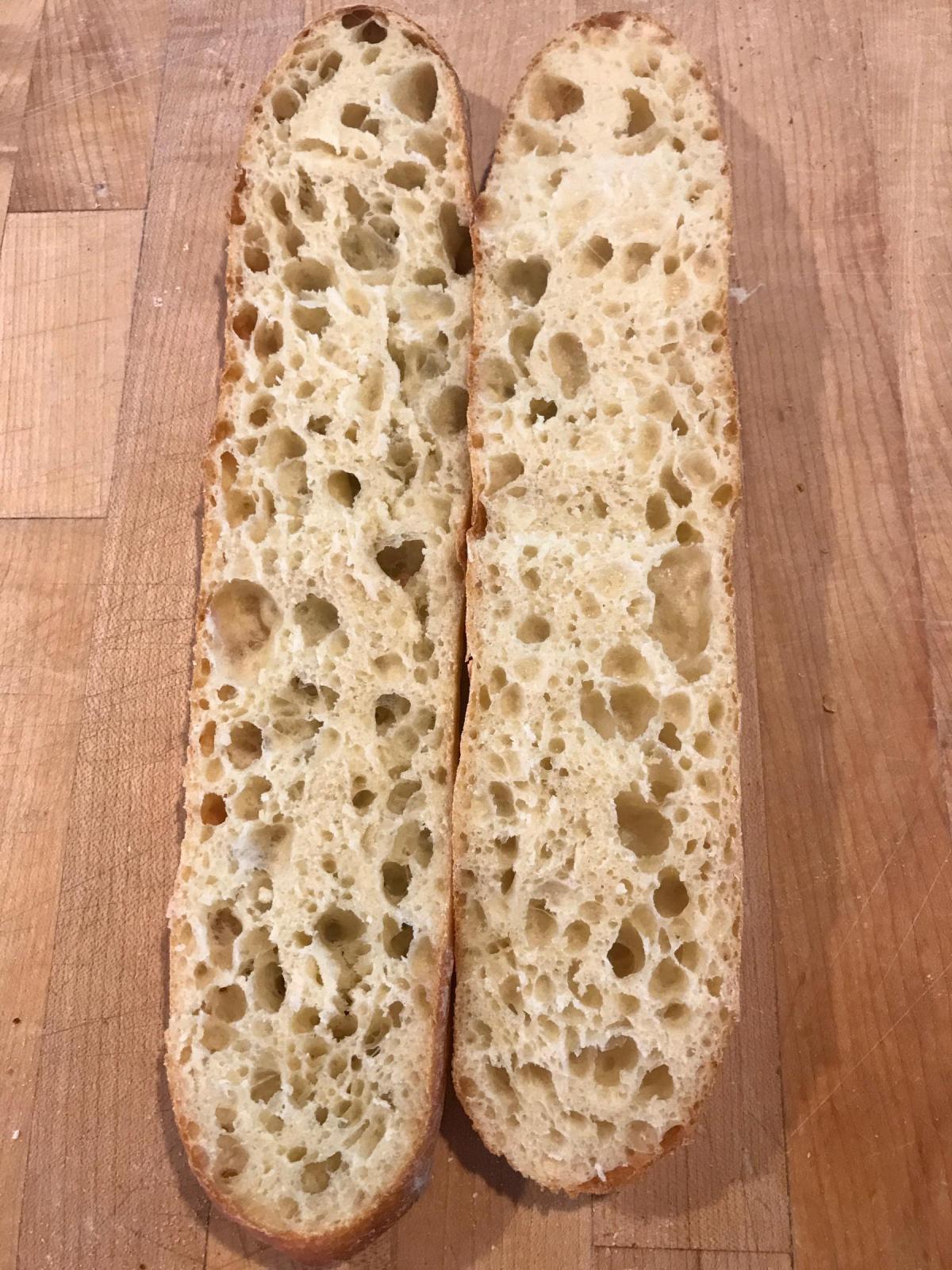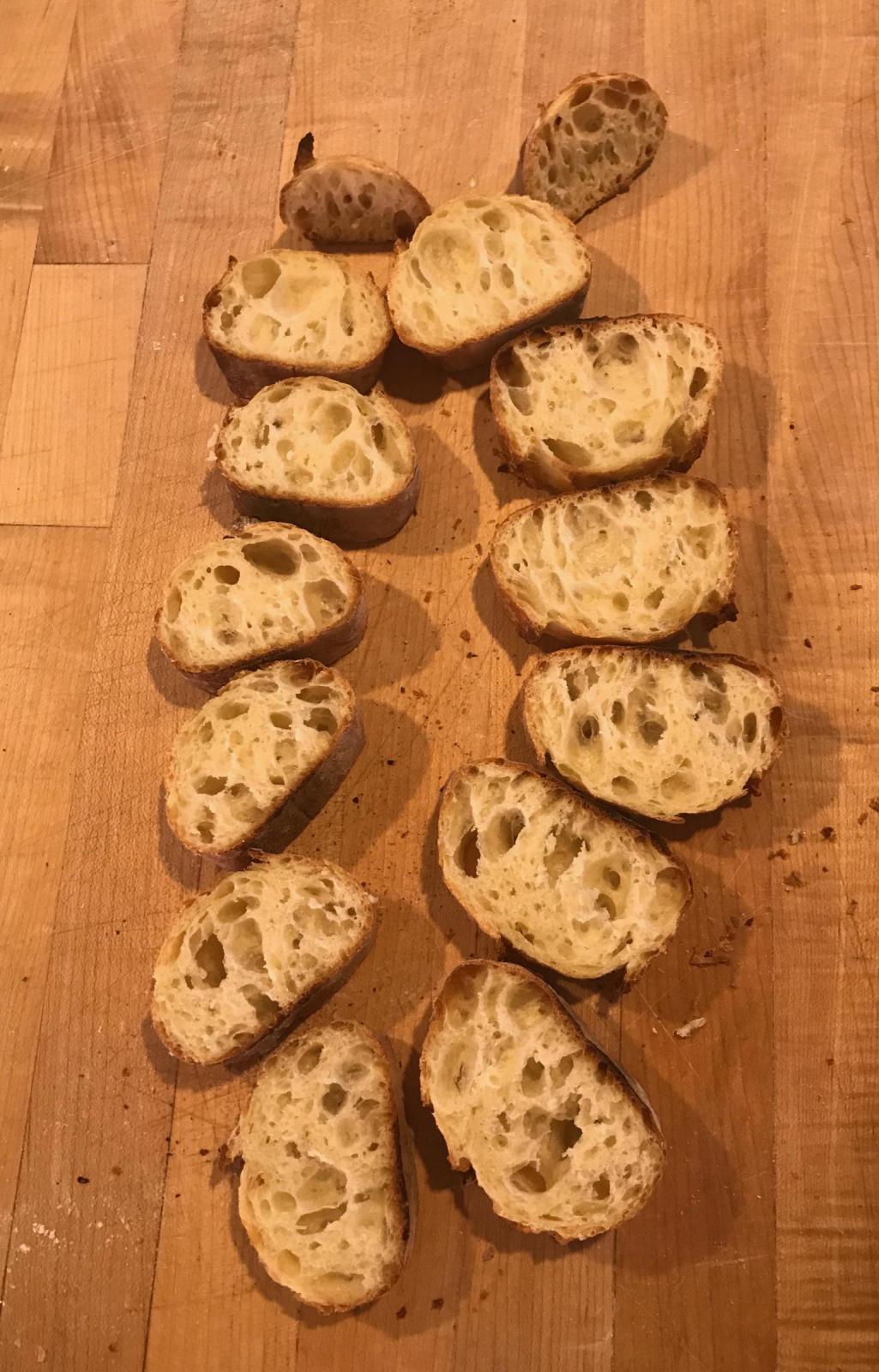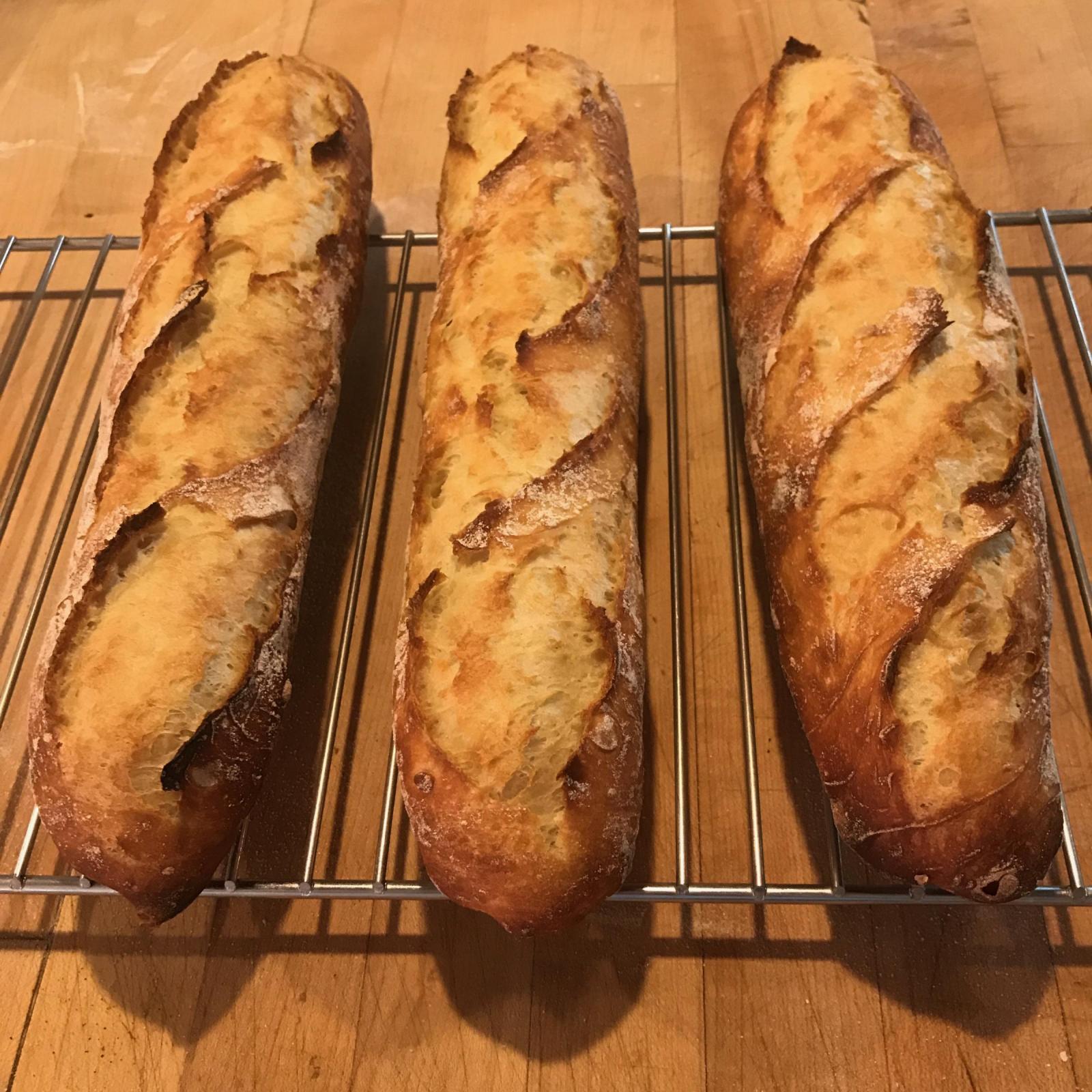 Thanks for viewing this edition of the Alfansos' baton brigade revival to encourage others to try their hand at it. Your other breads will improve by working with the king of breads.