This is a "micro bakery" run out of a garage in Mesa, AZ.. All strictly legal due to a local "cottage" law.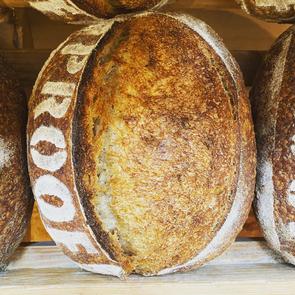 Their array of breads and pastries are sold to the public at a slew of open air markets in the Phoenix metro area. Very nice website is here.
However, for a real treat take a look at their youtube channel.  For me this was the motivation for this forum topic. In video after video, one of the owners, Jonathan Przybyl, relates his bakery journey in fascinating detail. Real nuts and bolts stuff including how he saved a ton of money rehabbing a junked dough mixer.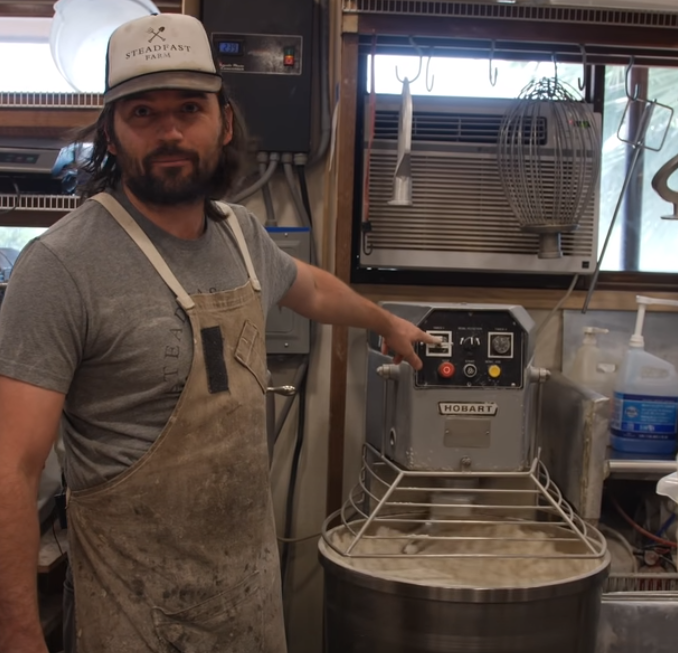 The folks here will also be pleased to know that forum favorite Trevor Wilson commented on the video about their English muffins. In short Trevor is highly impressed with what they're doing. He raved about them in his comment.
This video is a start to finish about their standard loaf. It's about an hour long and in my humble opinion well worth your time. In addition to the story about their dough mixer, Jon talks a bit about the flour blend they have custom made for them by Hayden Mills. All that and so much more.
Six different grains go into that flour blend. Some of them may include White Sonora, Durum and Red Fife. I've gleaned this from the videos and their website and of course I could be completely wrong. I think it would be fun to reverse engineer this. Who knows? Maybe Jon derived this proprietary blend by reading this forum. Wouldn't that be a kick?
I hope you enjoy the videos as much I did. Have any of you tried their bread? Please chime in. Thanks.