Wondering Why my Sourdough Ruined My Cast Iron?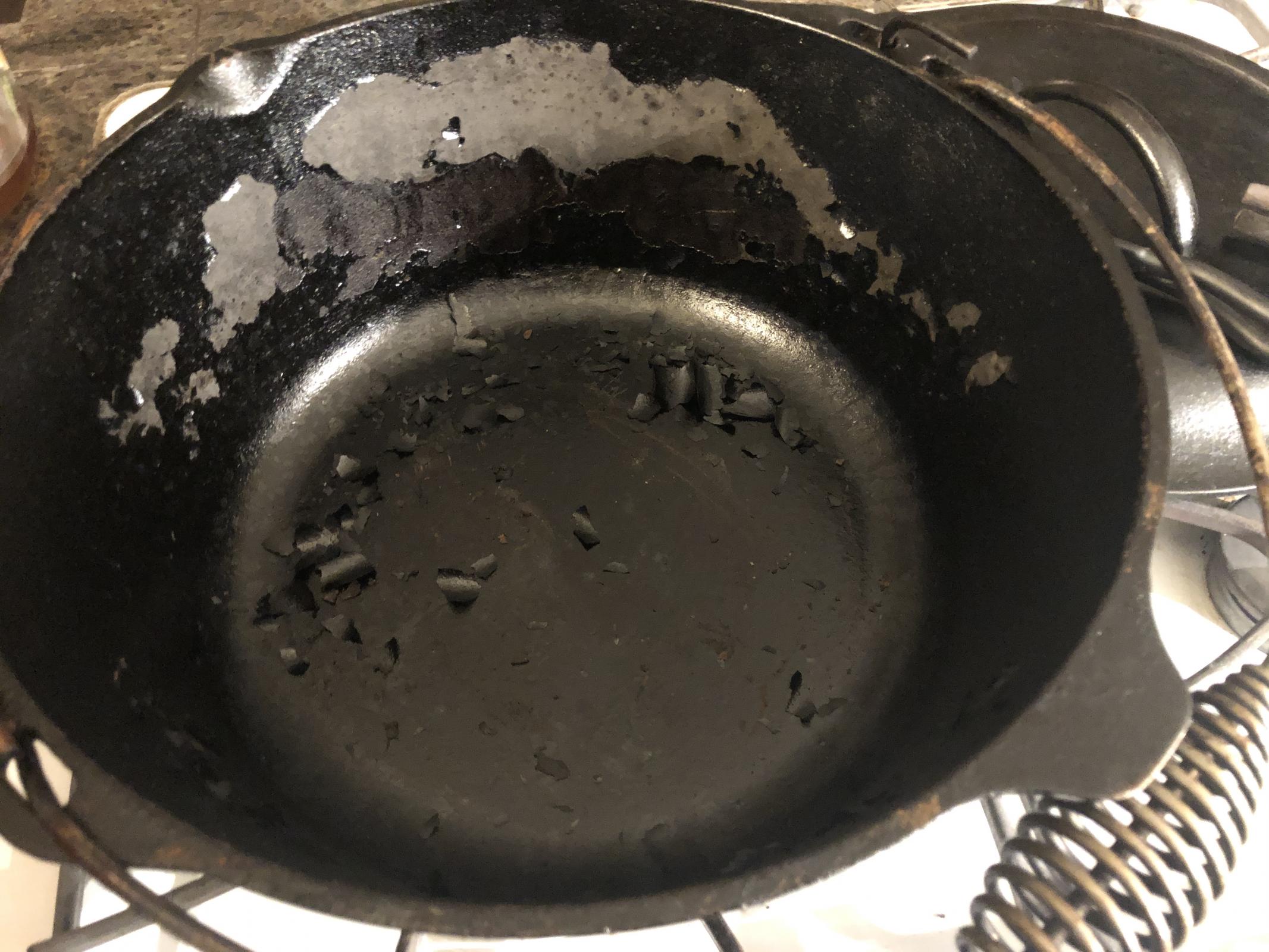 I was wondering if anyone can tell me what caused the finish on my cast iron dutch oven to come off?  I recently started baking sourdough bread in it and after baking two loaves of sourdough managed to completely destroy the finish.  I love this pan, (and all cast iron) and have been taking really good care of it for years so am very upset to have ruined the finish on it and don't know what I did wrong.
When baking the sourdough I heated the dutch oven in a 500 degrees oven for an hour, then added the dough with a quick mist of water, and put the lid on it to bake. 
The bread turned out great, but huge flakes of seasoning came off my dutch oven.  I thought this may be from overspray when I misted the dough so after oiling and baking the pan to try and restore it, I tried to bake bread in it again the next day but misted the dough outside of the pan before adding it to the hot pan.  This time even more of the seasoning cracked and peeled off.
Does anyone have any ideas why this happened?  I know many people bake bread in their cast iron dutch ovens and don't know what I did to cause this.
Thank you!