I'm sure you've noticed that bread baking has been a popular way for people to keep themselves busy while in quarantine. Sourdough, in particular, has been incredibly popular and driven a ton of new visitors to The Fresh Loaf, many of whom have joined our community. But there has been another bread related trend that has also been driving traffic to the site: frog bread.
As recent articles on Vice and Delish have explained, a month or two back someone on social media discovered a post I made back in 2005 about baking frog bread for my two year old son a few weeks after my daughter was born. People started recreating and sharing frog bread on Tik Tok, in Facebook frog groups like Frogspotting, and on Twitter and Instagram under the hashtag #frogbread. Both of my now nearly adult kids spotted frog bread on social media before I noticed it and had a quite laugh. 
It's great. I love that one of the sillier recipes on this site got popular and is encouraging people to bake for the sake of having a good time and not to worry about whether the end result comes out beautiful and Instagrammable or rather ridiculous. There are so many fantastic bakers on this site who turn out the most amazing looking breads now, but you don't have bake like that -- I don't -- to find joy and pleasure baking bread on your own from time to time.
So in honour of all the new frog bread bakers, today we baked frog bread again.
I used a slightly different dough this time, basically the dough I used for my Red Bean Buns with one egg and a bit of sugar in it. It worked great, though I lowered the temperature to 325 after 15 minutes because it was browning a bit faster than I wanted. But it came out great.
 After making the dough, I placed it in a covered bowl and let it rise for an hour, until it had doubled in size.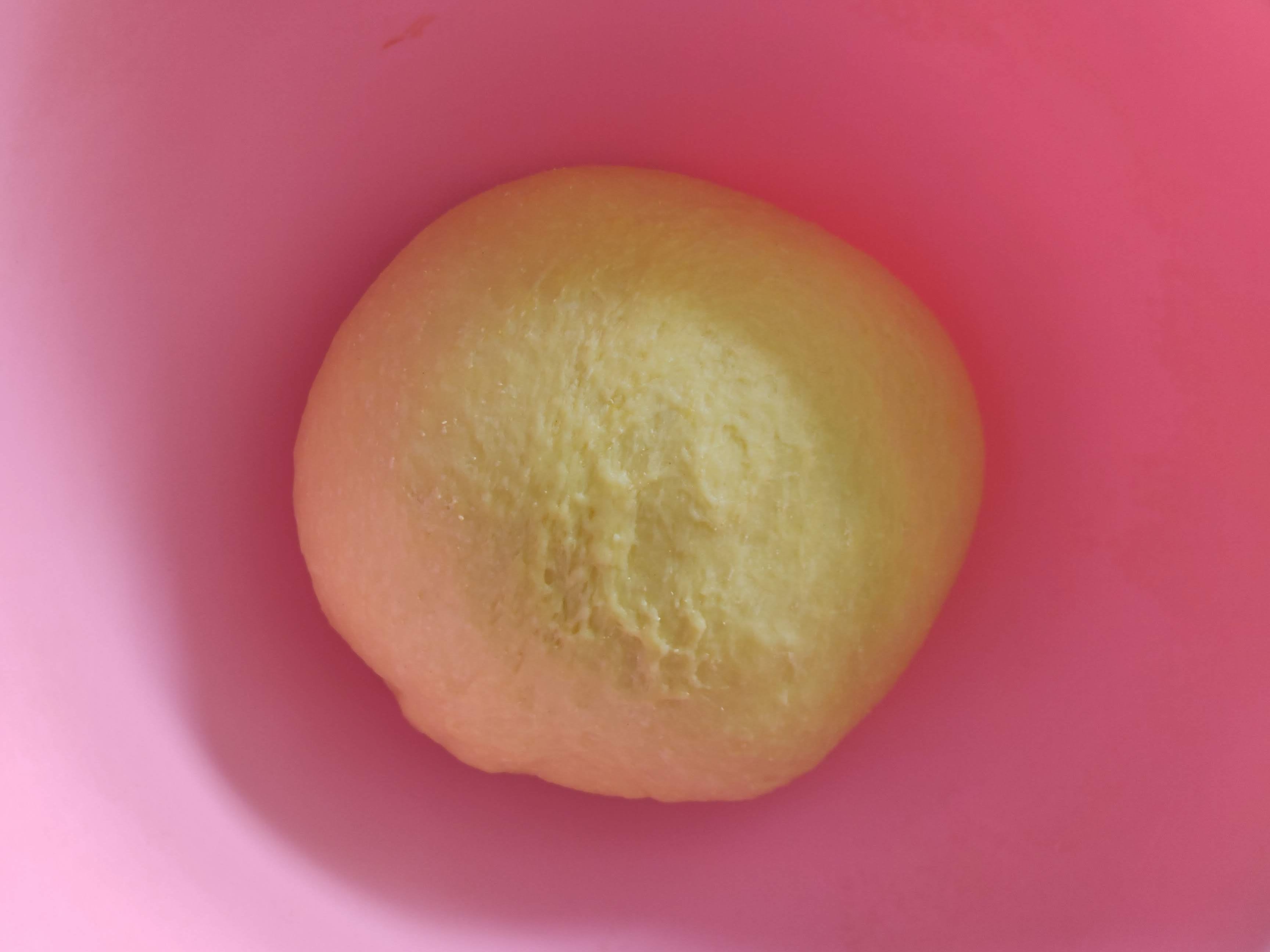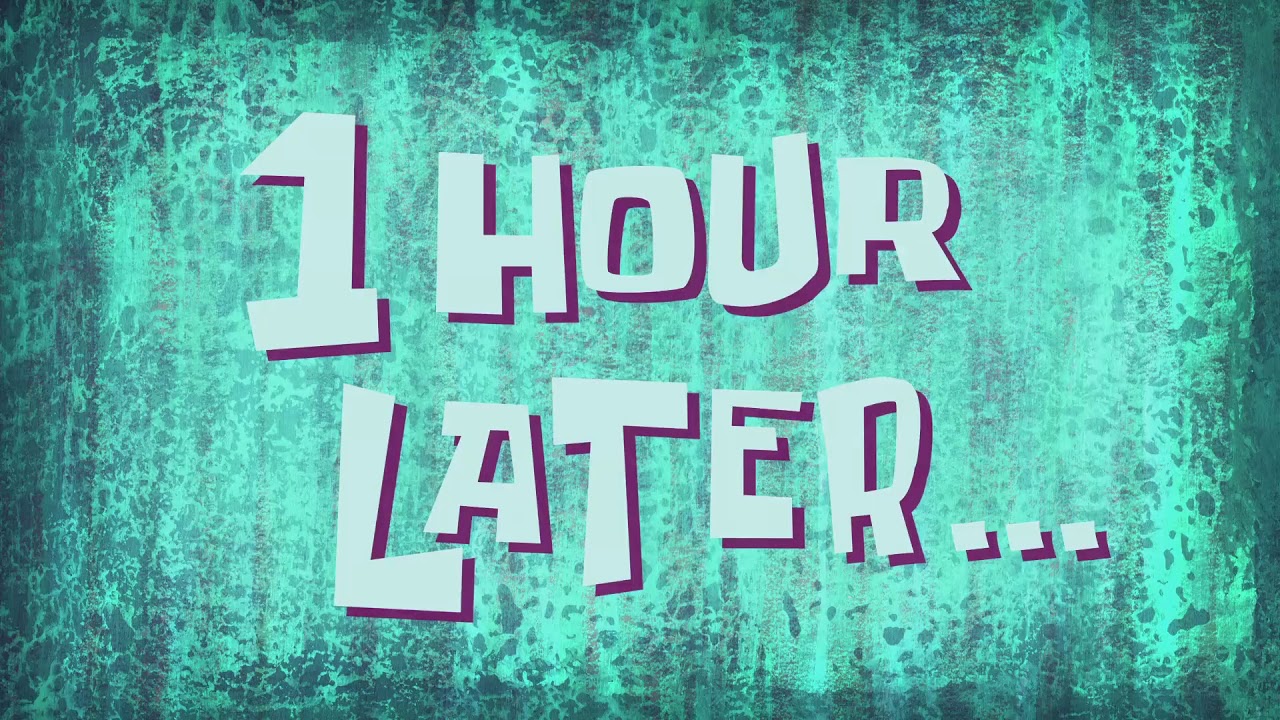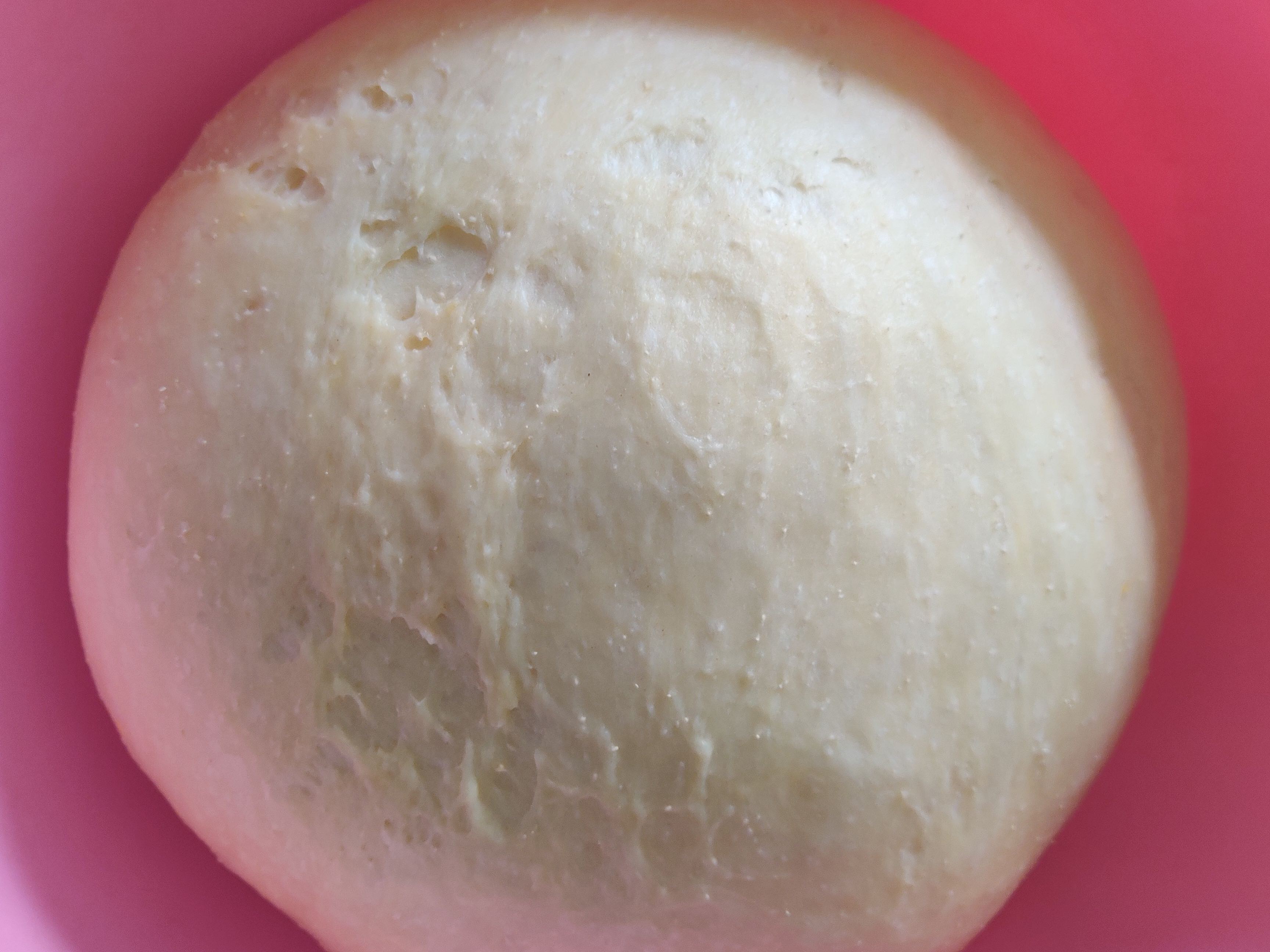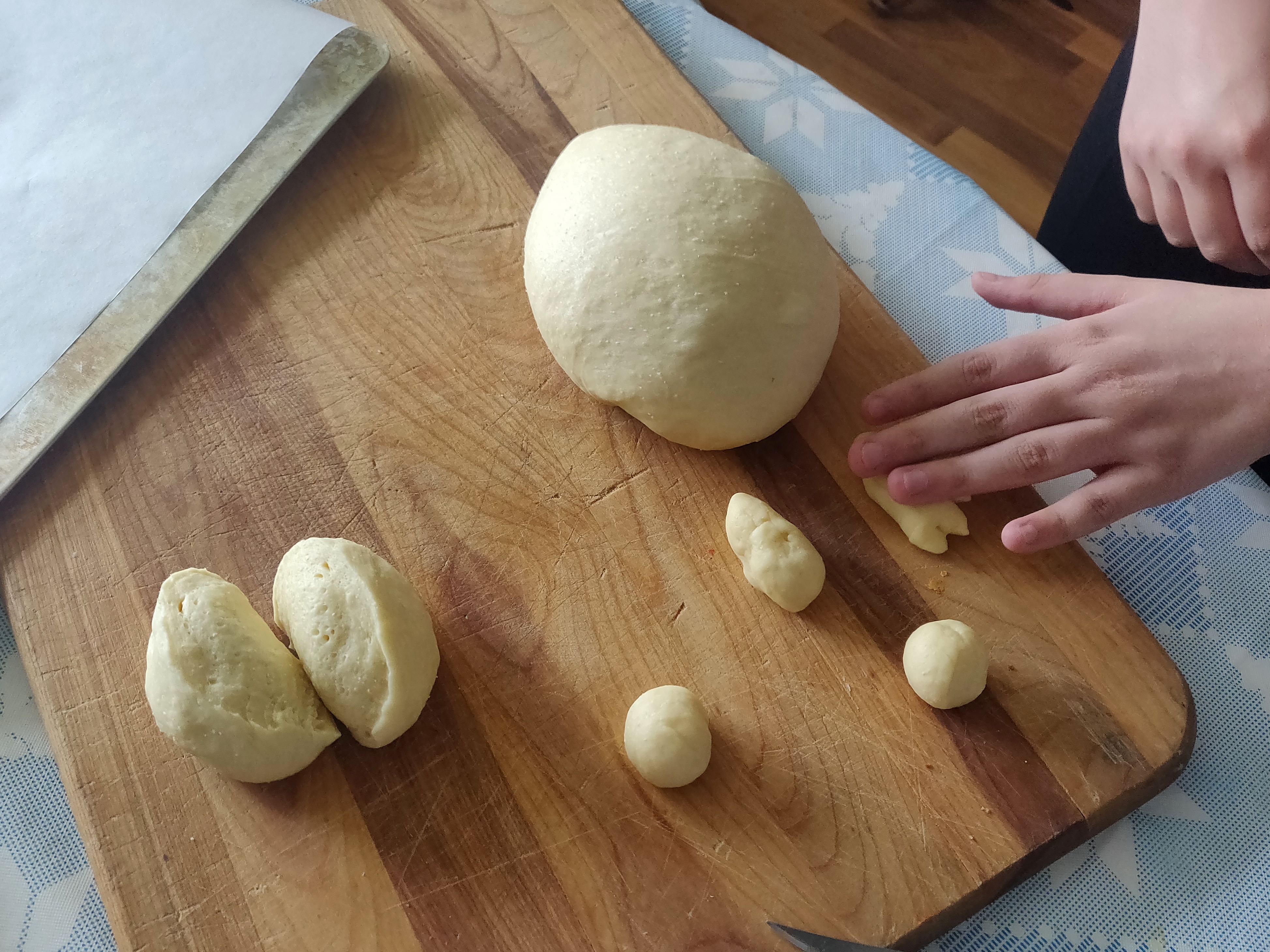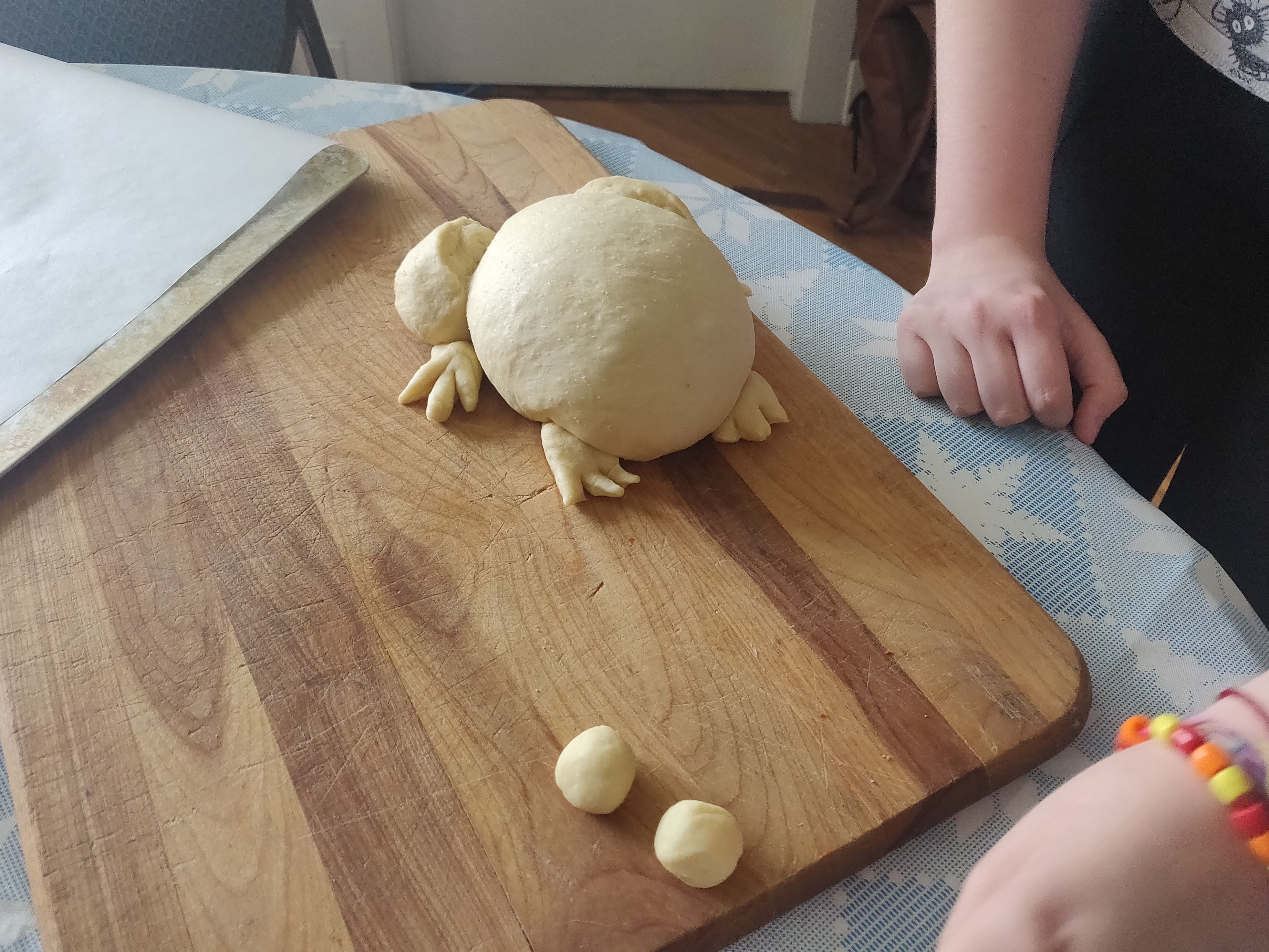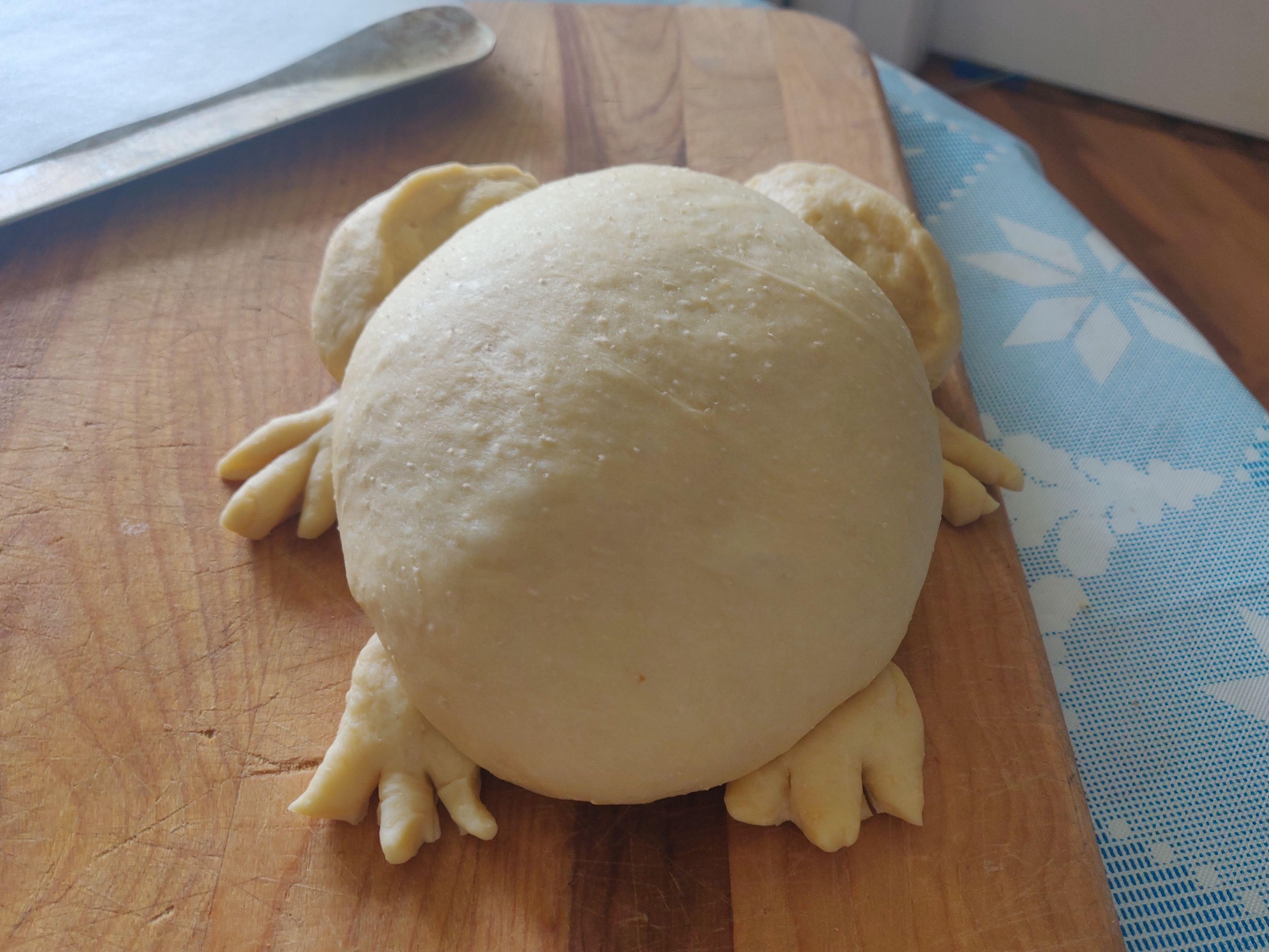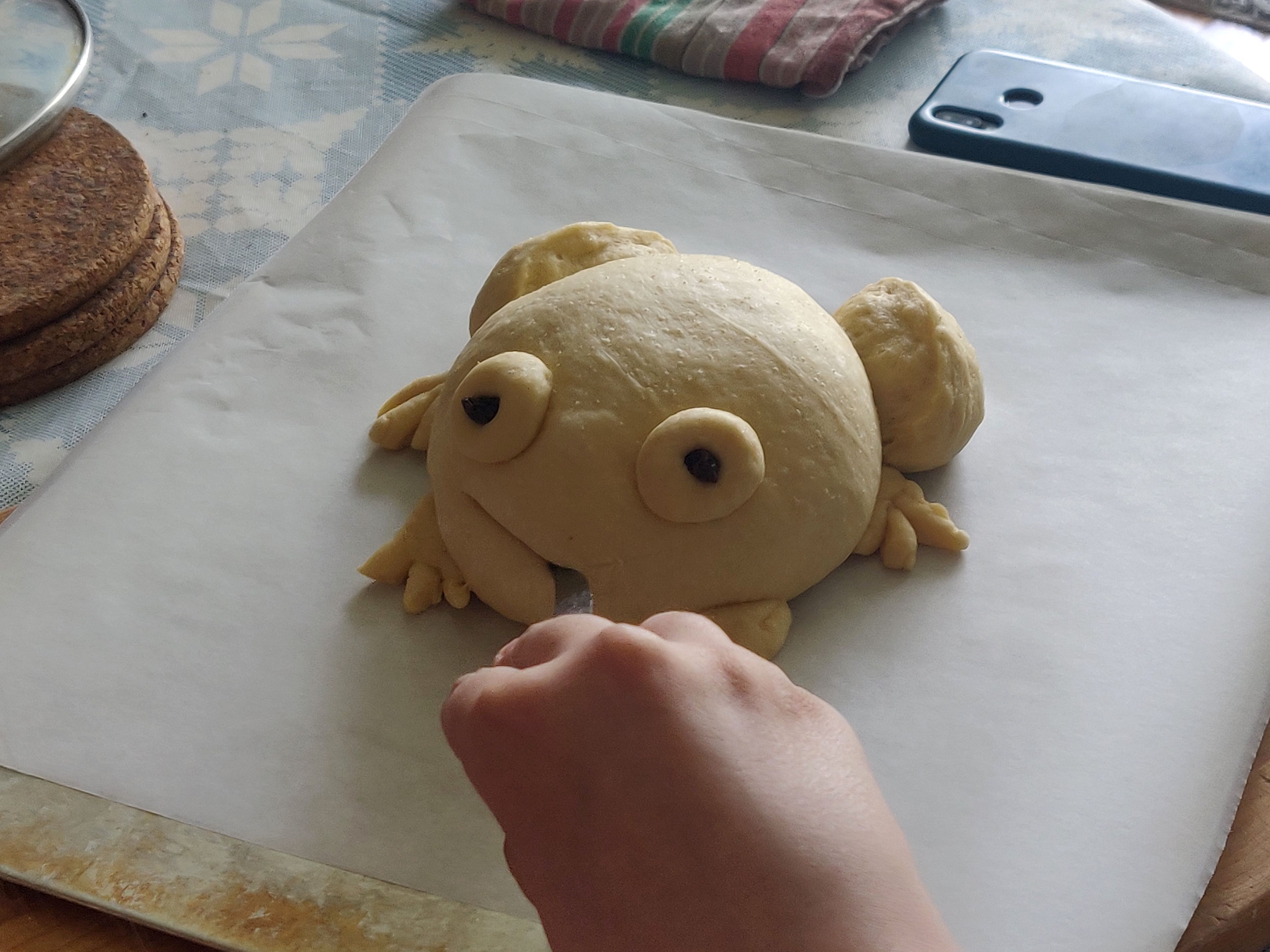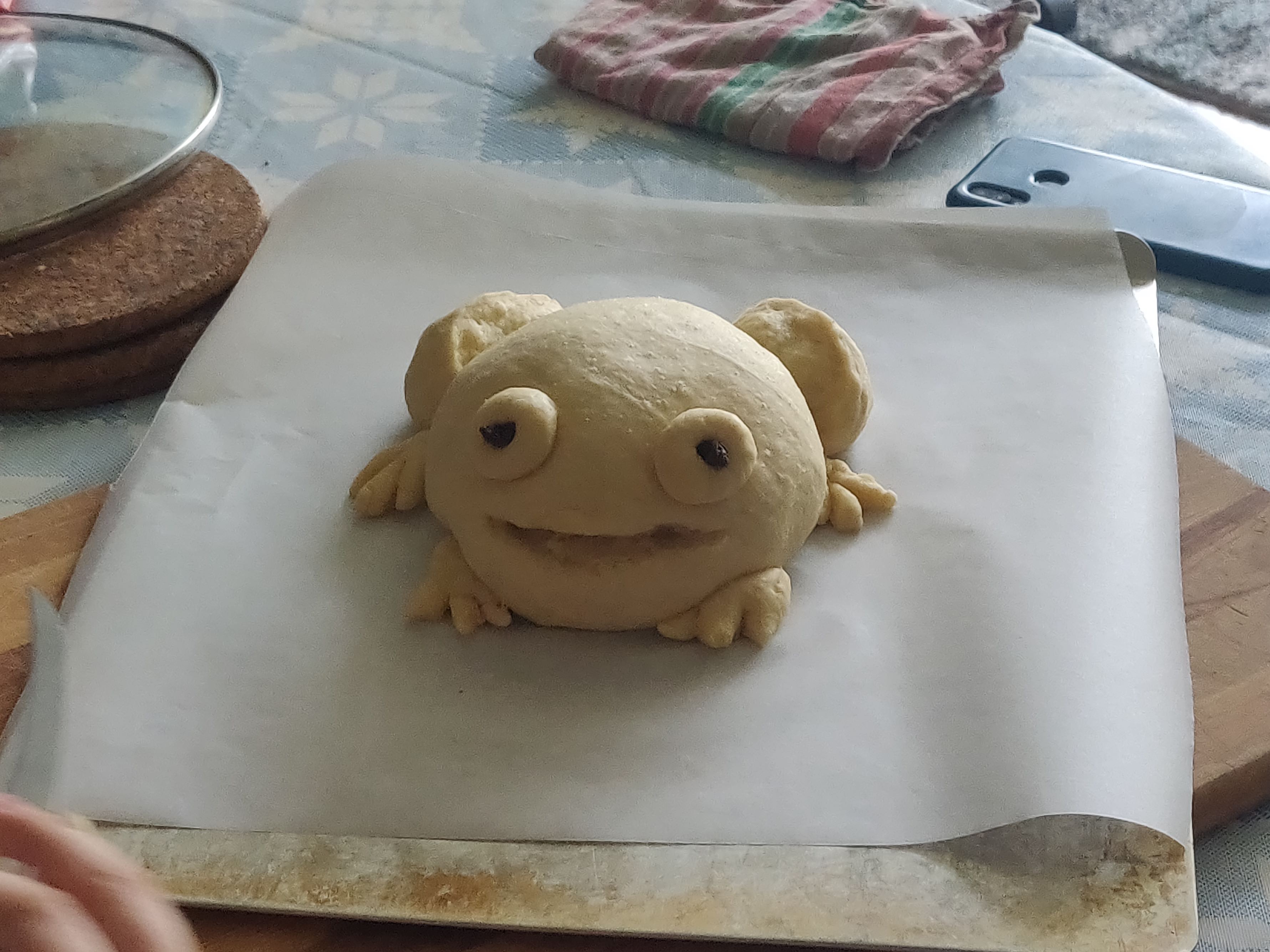 Egg wash came after 30 minutes of rising. I then gave it another 20 minutes before putting it in the oven.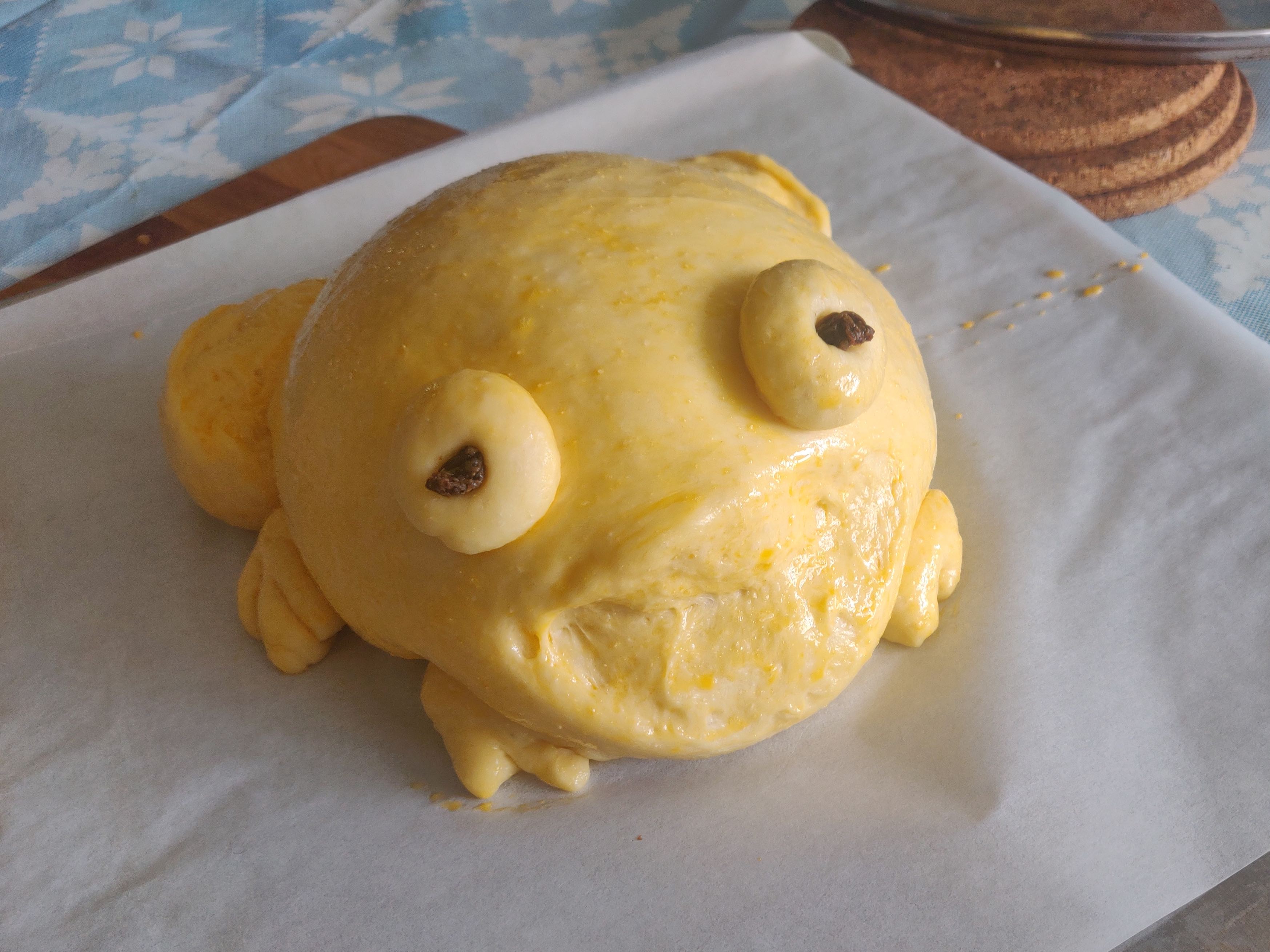 Total baking time was about 50 minutes, with the first 15 at 375 and the rest at 325.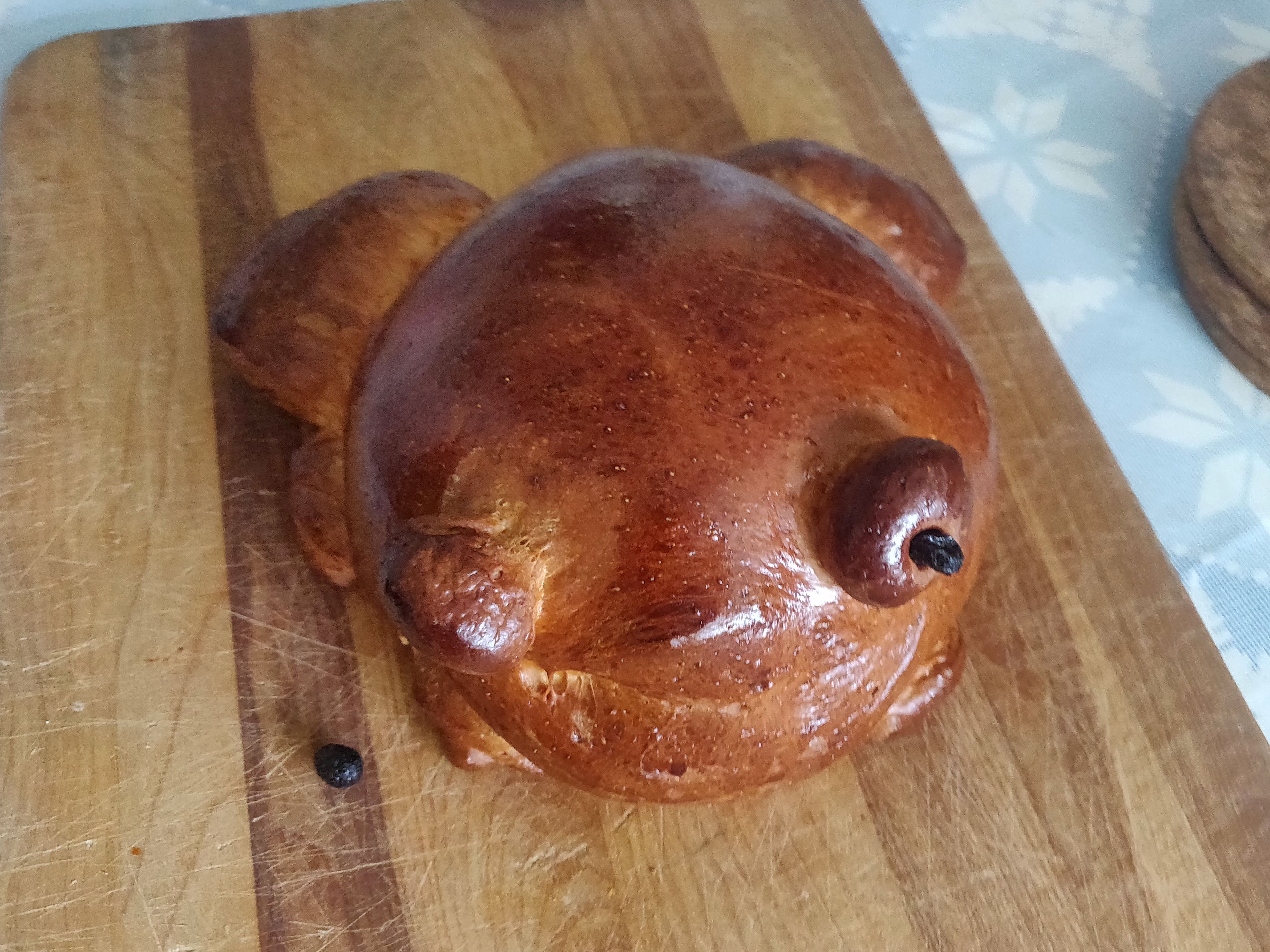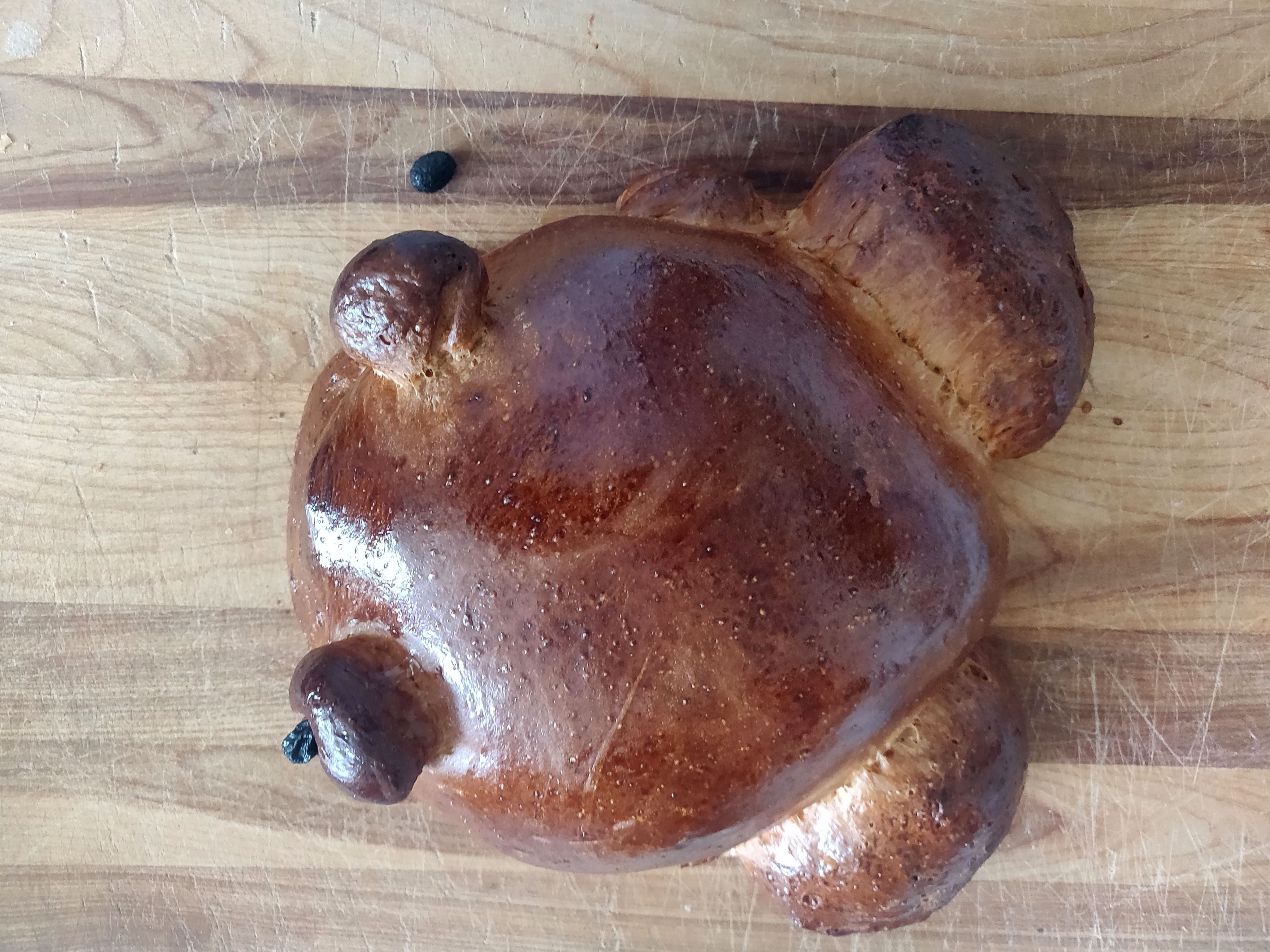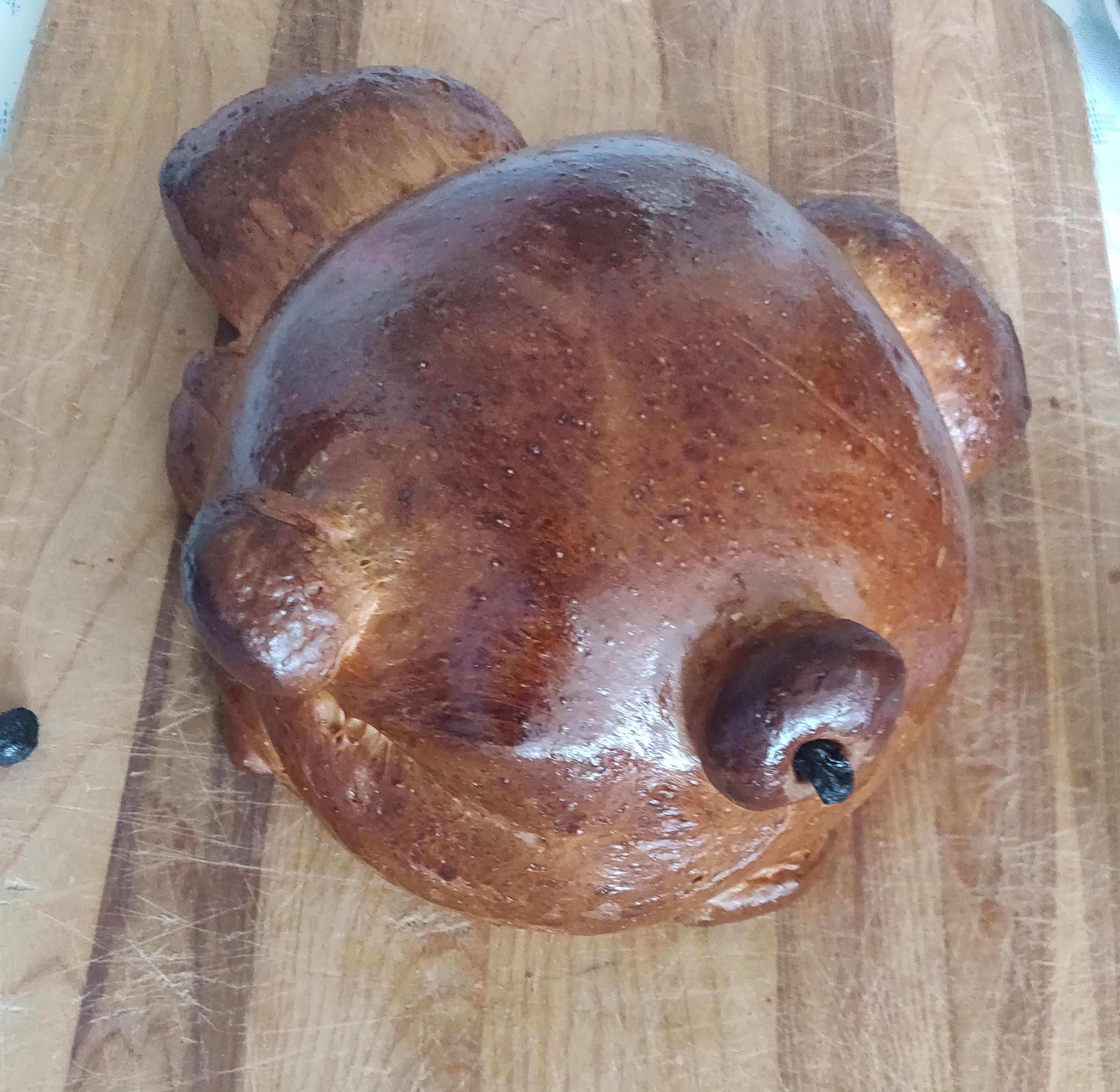 Sweet froggy success. :)