More Cheese, Meat, Seafood & Carbs
Cheese bread continues…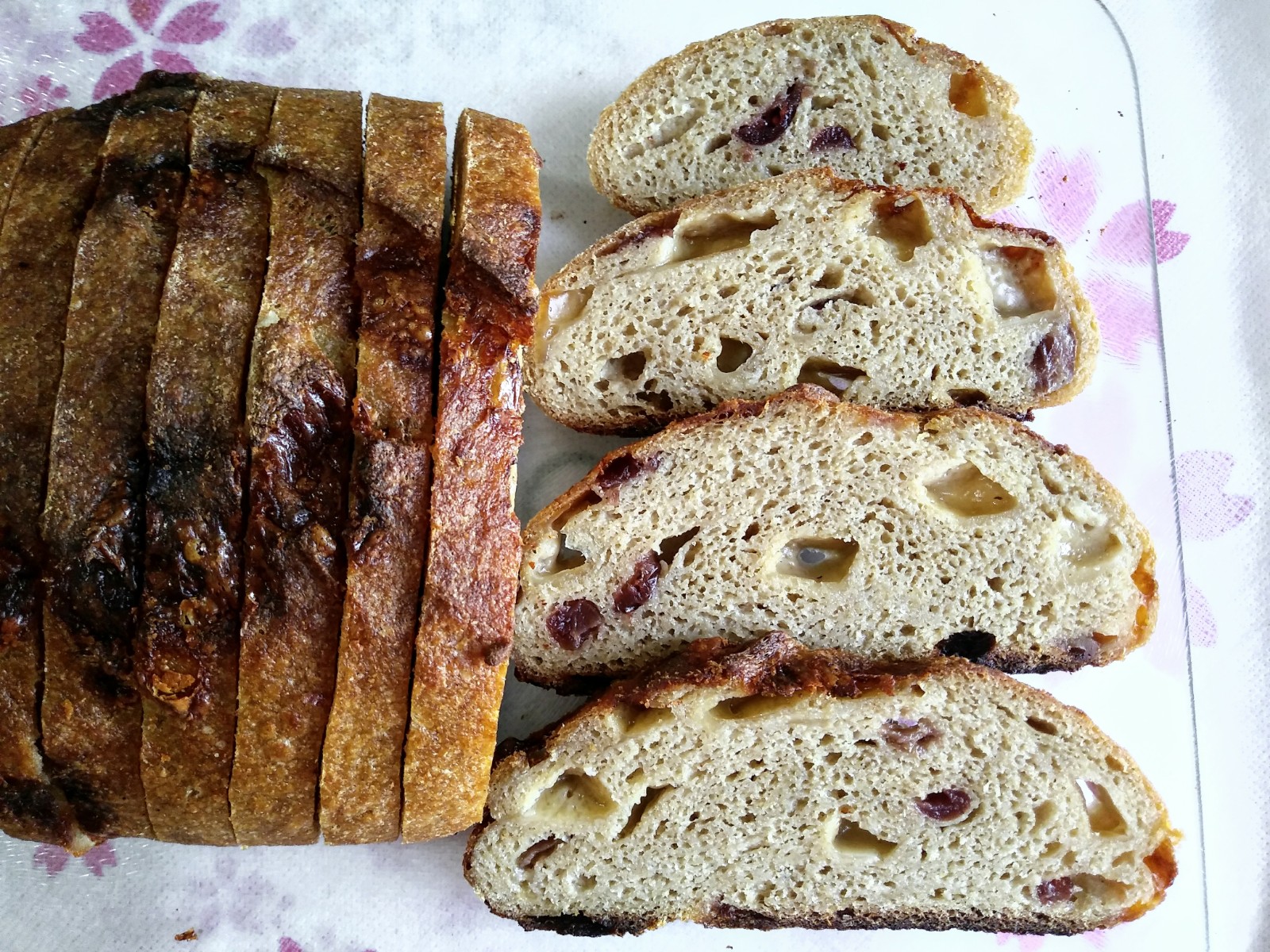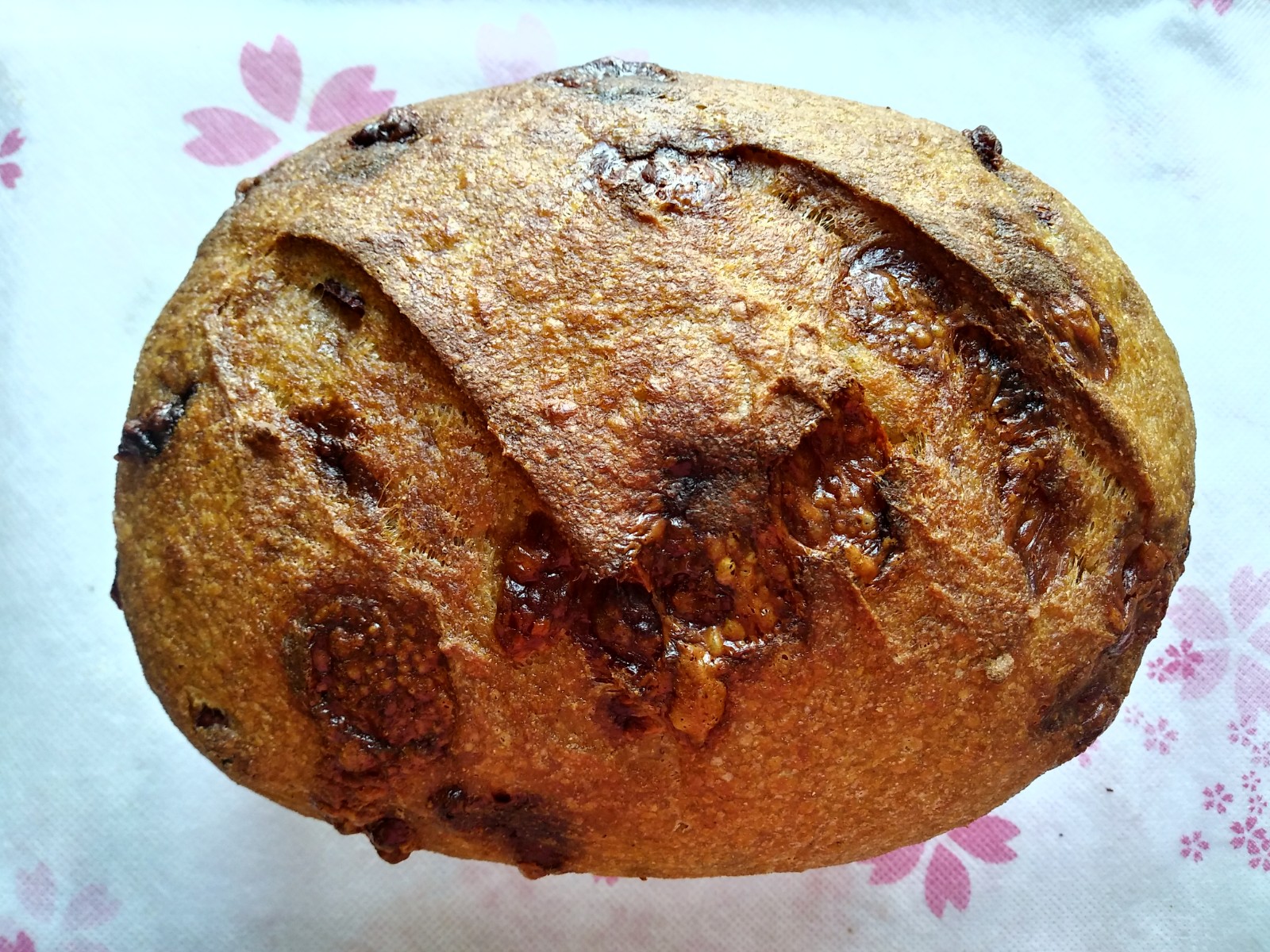 Edam Cranberry SD with Sprouted White Quinoa & Sorghum
 

Dough flour

Final Dough

Levain

Total Dough

 

g

%

g

%

g

%

g

%

Flour (All Freshly Milled)

300

100

270

100

30

100

302.5

100

Whole White Wheat Flour

180

60

 
 
 
 

180

59.50

Sprouted White Quinoa Flour

60

20

 
 
 
 

60

19.83

Whole Sorghum Flour

60

20

 
 
 
 

60

19.83

White Whole Wheat Flour (Starter)

 
 
 
 
 
 

2.5

0.83

Whole Rye Flour (Starter)

 
 
 
 
 
 

2.5

0.83

 
 
 
 
 
 
 
 
 

Hydration

 
 
 
 

32.5

100

302.5

100.00

Water

 
 

270

100.00

30

100

302.5

100.00

 
 
 
 
 
 
 
 
 

Salt

4

1.33

4

1.48

 
 

4

1.32

Vital Wheat Gluten

7.5

2.5

7.5

2.78

 
 

7.5

2.48

Starter (100% Hydration)

 
 
 
 

5

16.67

 

 

Levain

 
 

65

24.07

 
 
 

 

 
 
 
 
 
 
 
 
 

Add-ins

78

26.00

78

28.89

 
 

78

25.79

Edam, Diced

78

26.00

78

28.89

 
 

78

25.79

Dried Cranberries

15

5.00

15

5.56

 
 

15

4.96

 
 
 
 
 
 
 
 
 

Total

 
 

694.5

257.22

65

216.67

694.5

229.59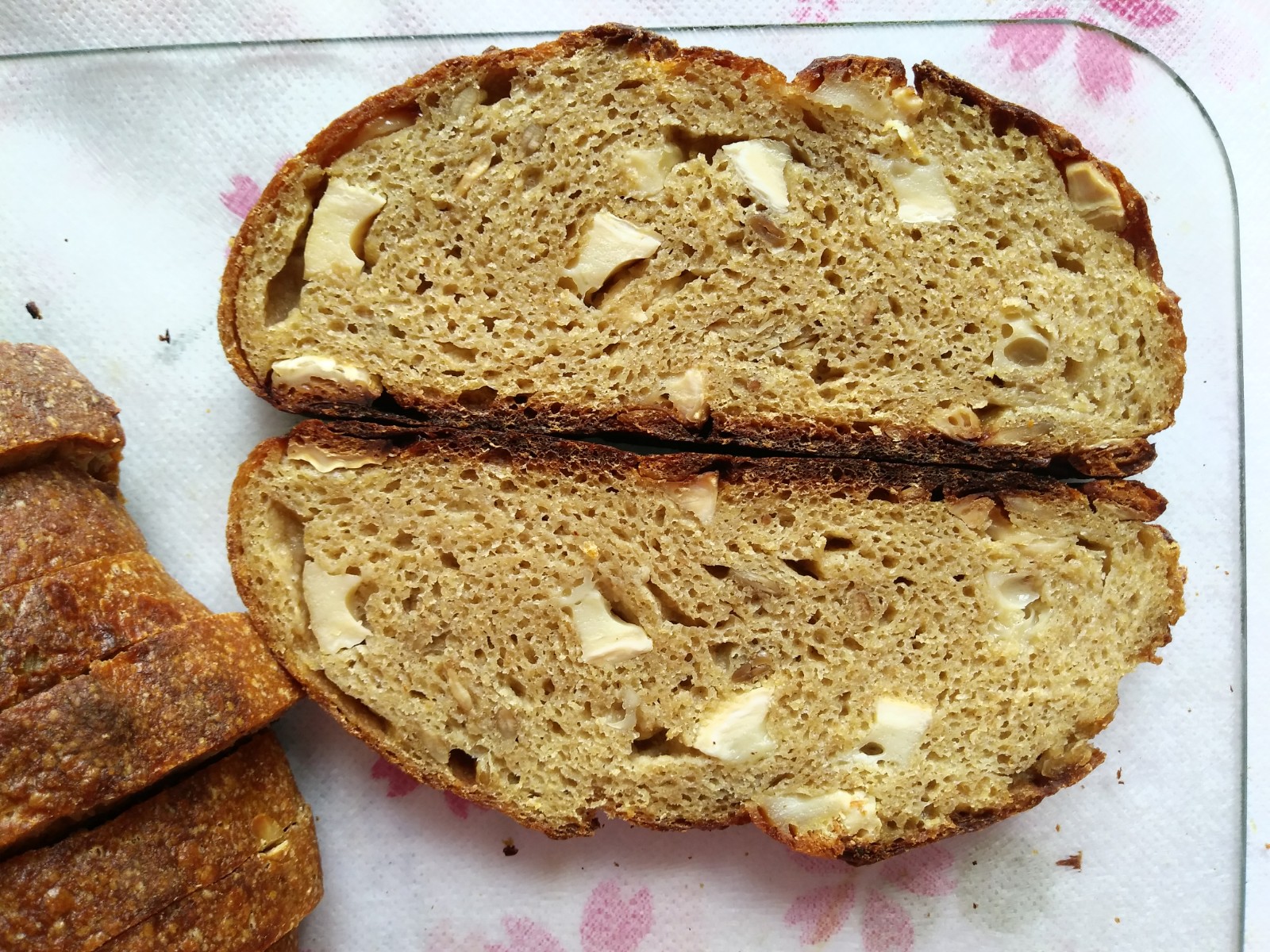 Chevre Sunflower Seed SD with Sprouted Einkorn & Amaranth 
 

Dough flour

Final Dough

Levain

Total Dough

 

g

%

g

%

g

%

g

%

Flour (All Freshly Milled)

300

100

263

100

37

100

303

100

Whole Durum Flour

150

50

 
 
 
 

150

49.50

Sprouted Einkorn Flour

90

30

 
 
 
 

90

29.70

Whole Amaranth Flour

60

20

 
 
 
 

60

19.80

White Whole Wheat Flour (Starter)

 
 
 
 
 
 

3

0.99

Whole Rye Flour (Starter)

 
 
 
 
 
 

3

0.99

 
 
 
 
 
 
 
 
 

Hydration

 
 
 
 

40

100

243

80.20

Water

 
 

203

77.19

37

100

243

80.20

 
 
 
 
 
 
 
 
 

Salt

4

1.33

4

1.52

 
 

4

1.32

Vital Wheat Gluten

7.5

2.5

7.5

2.85

 
 

7.5

2.48

Starter (100% Hydration)

 
 
 
 

6

16.22

 
 

Levain

 
 

80

30.42

 
 
 
 
 
 
 
 
 
 
 
 
 

Add-ins

66

22.00

66

25.10

 
 

66

21.78

Bûche de Chèvre, Diced

66

22.00

66

25.10

 
 

66

21.78

Sunflower Seeds, Toasted

12

4.00

12

4.56

 
 

12

3.96

 
 
 
 
 
 
 
 
 

Total

 
 

623.5

237.07

80

216.22

623.5

205.78
(* For the instruction below, the numbers before and after the slash (/) are for the 1st formula and the 2nd formula respectively)
Sift out the bran from dough flour, reserve 30/37 g for the leaven. Soak the rest, if any, in equal amount of water taken from dough ingredients. 

Combine all leaven ingredients and let sit until ready, about 6/5 hours (25.5/25.5°C). Roughly combine all dough ingredients except for the add-ins. Ferment for a total of 5/4 hours. Mix on low for 2 minutes at the 30 and 40 minute mark. Fold in the add-ins by a set of lamination at the 50 minute mark. After the bulk, shape the dough then put in into a banneton. Retard for 8/10 hours.


Preheat the oven at 250°C/482°F. Score and spritz the dough. Remove the dough from the fridge and bake straight at 250°C/482°F with steam for 20 minutes then without steam for 25 minutes more or until the internal temperature reaches a minimum of 208°F. Let it cool for a minimum of 2 hours before slicing.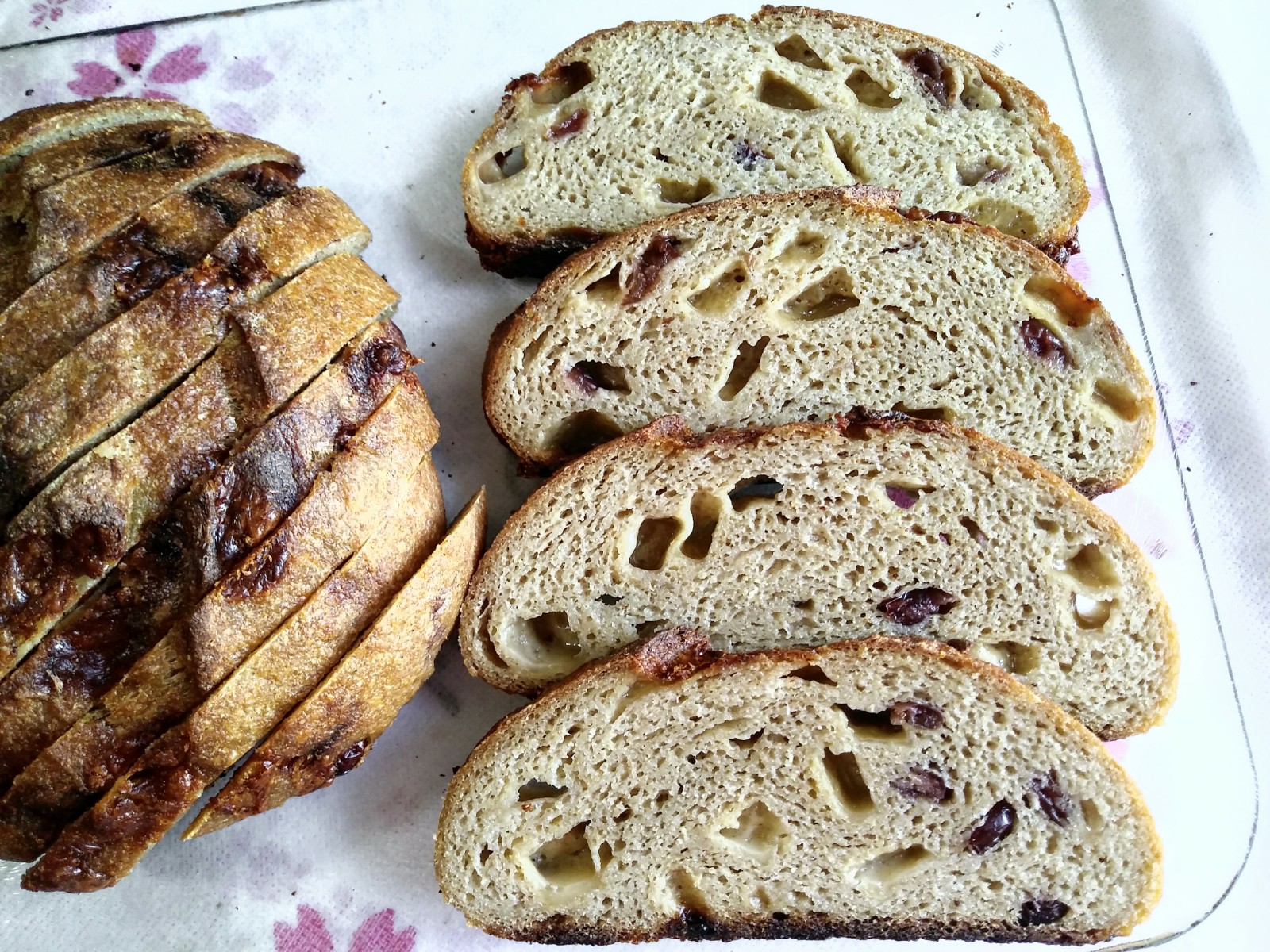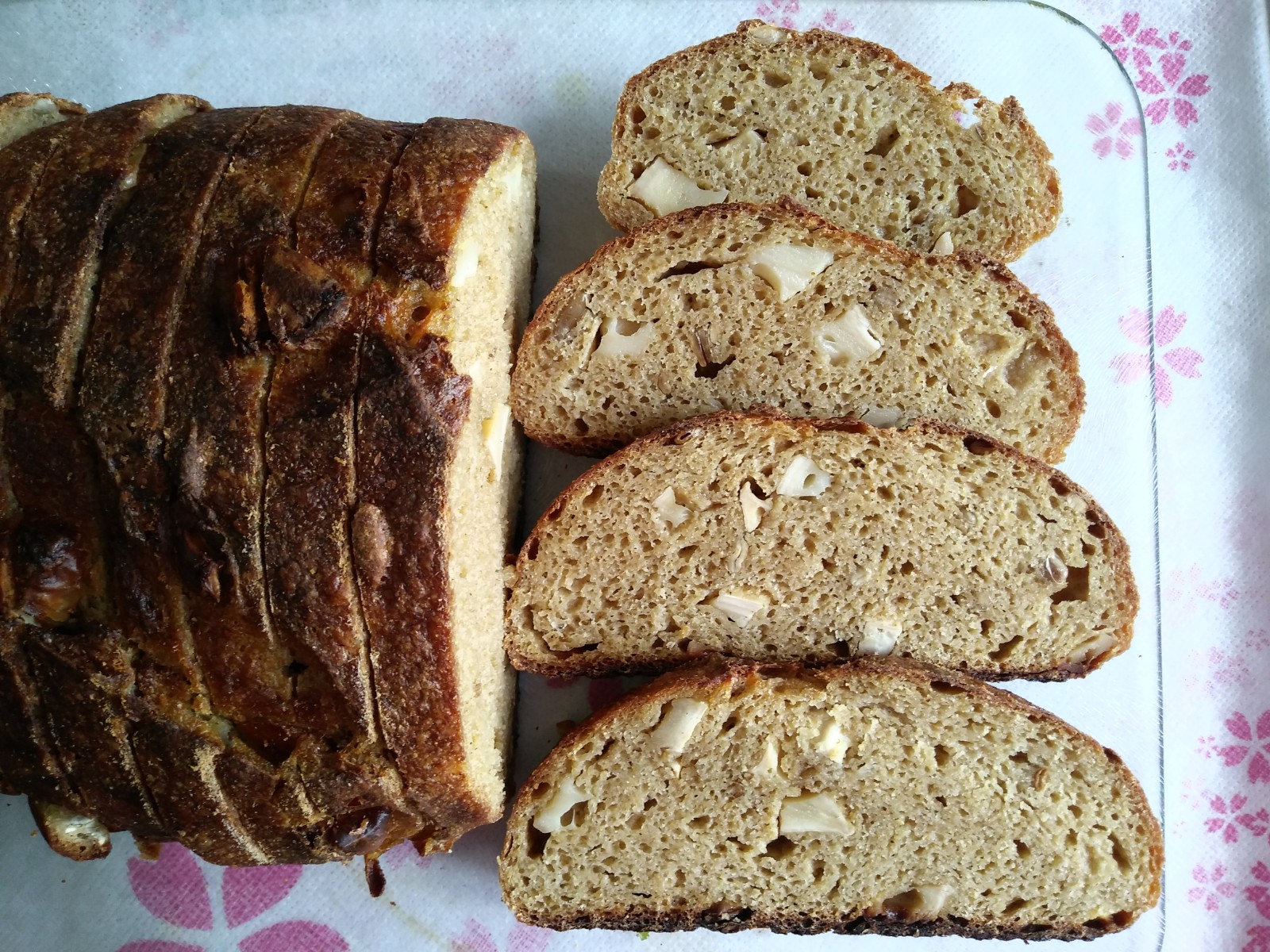 In my experience, hard white wheat is much weaker than red wheat. Most other wheat species, such as spelt, einkorn, durum and kumut, give rise to a stronger dough in comparison. This is contrary to popular belief but very true, for me at least.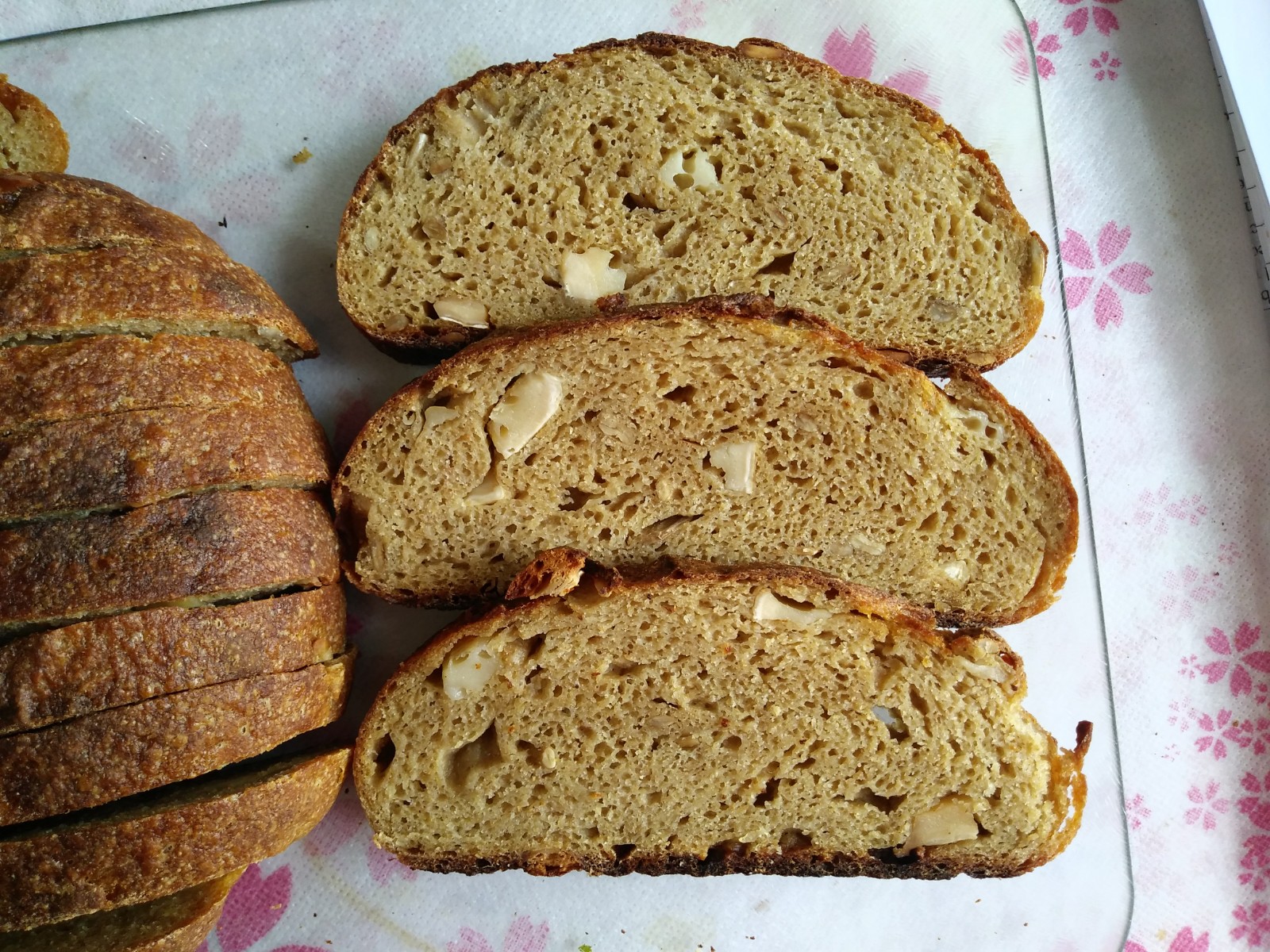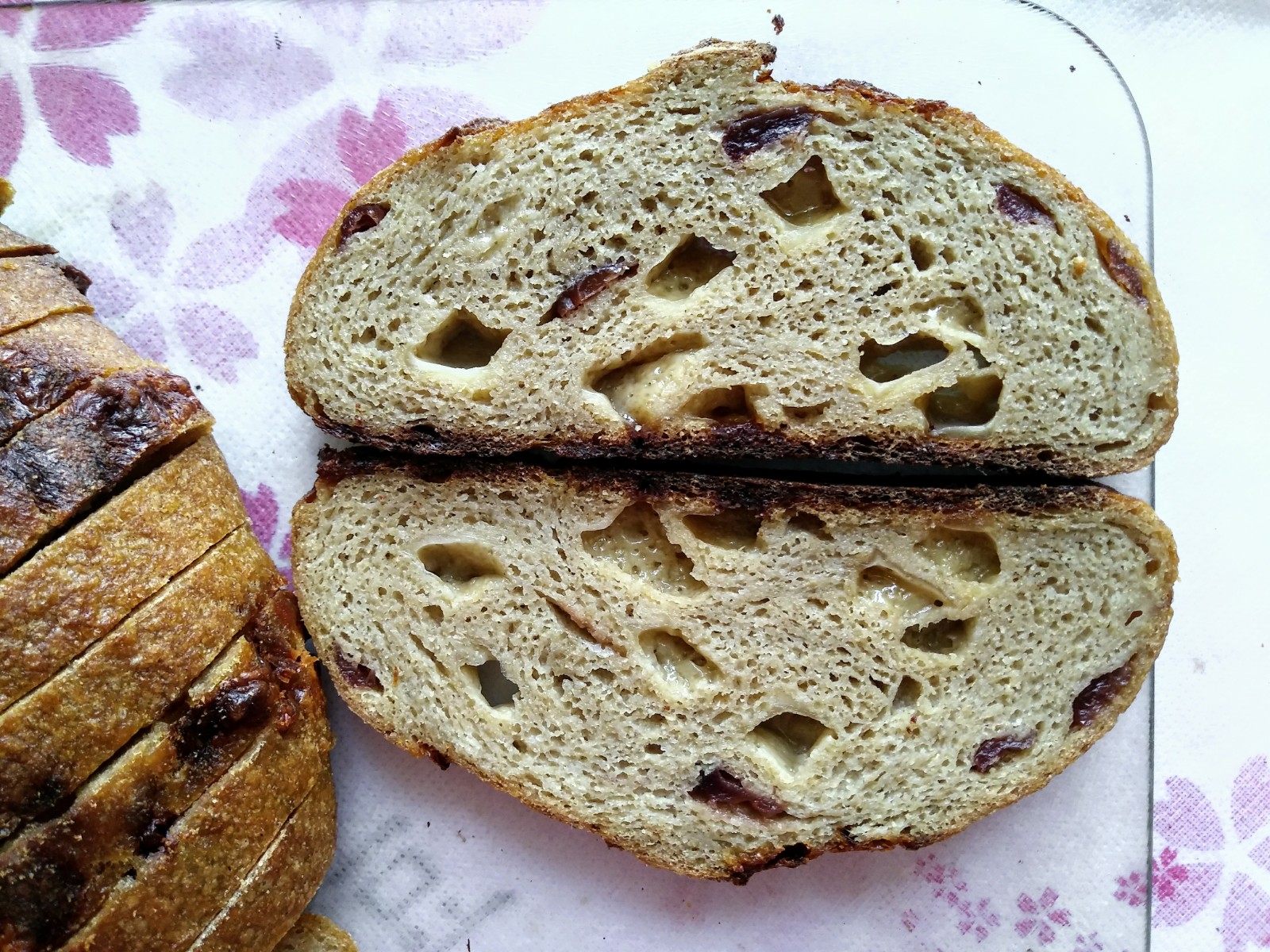 For some reason, bread with amaranth browns exceptionally well. Read: it burns real fast so watch out! The bread was baked darker than usual because of this :)
____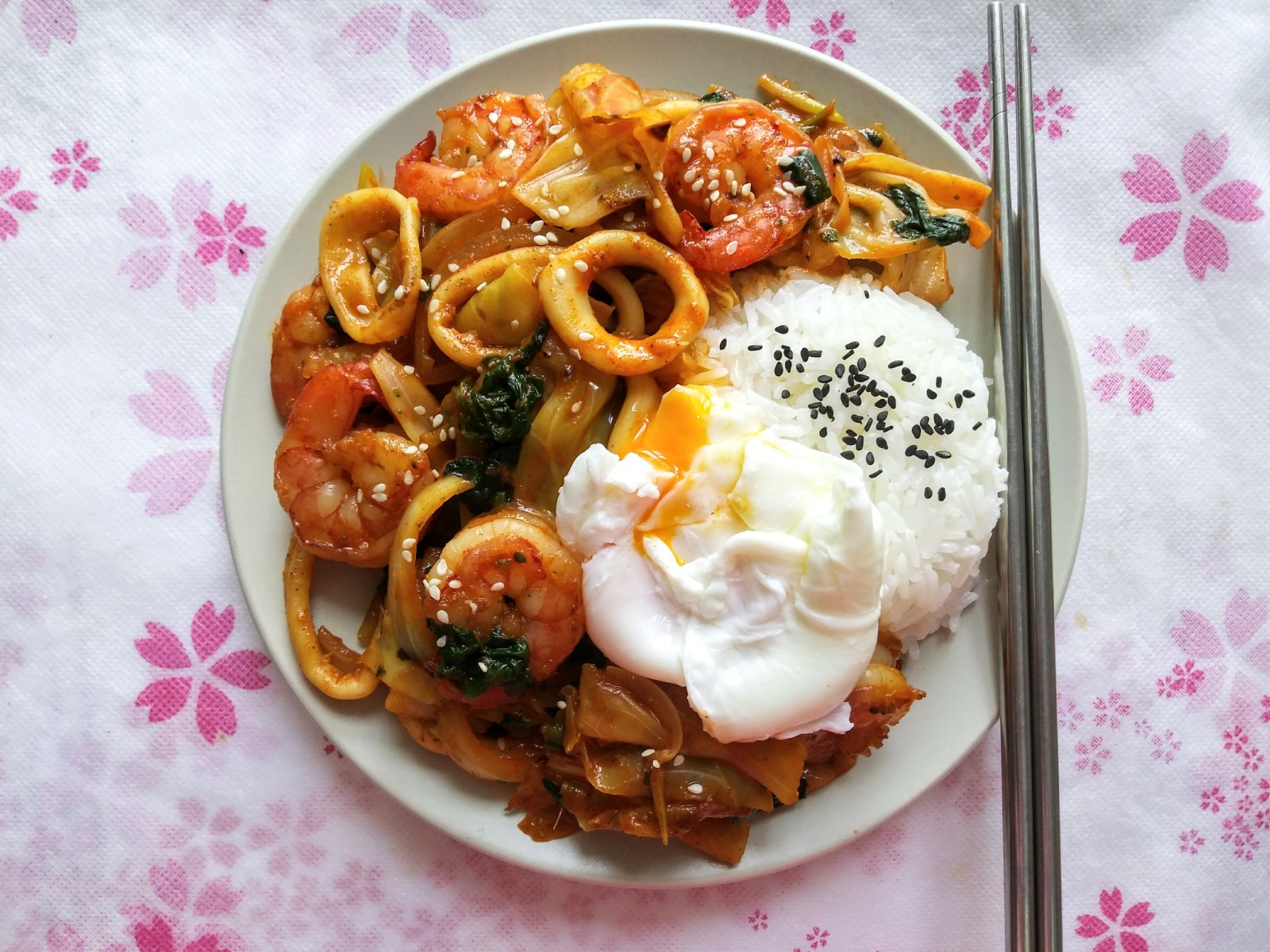 Korean style sautéed seafoods with rice and poached egg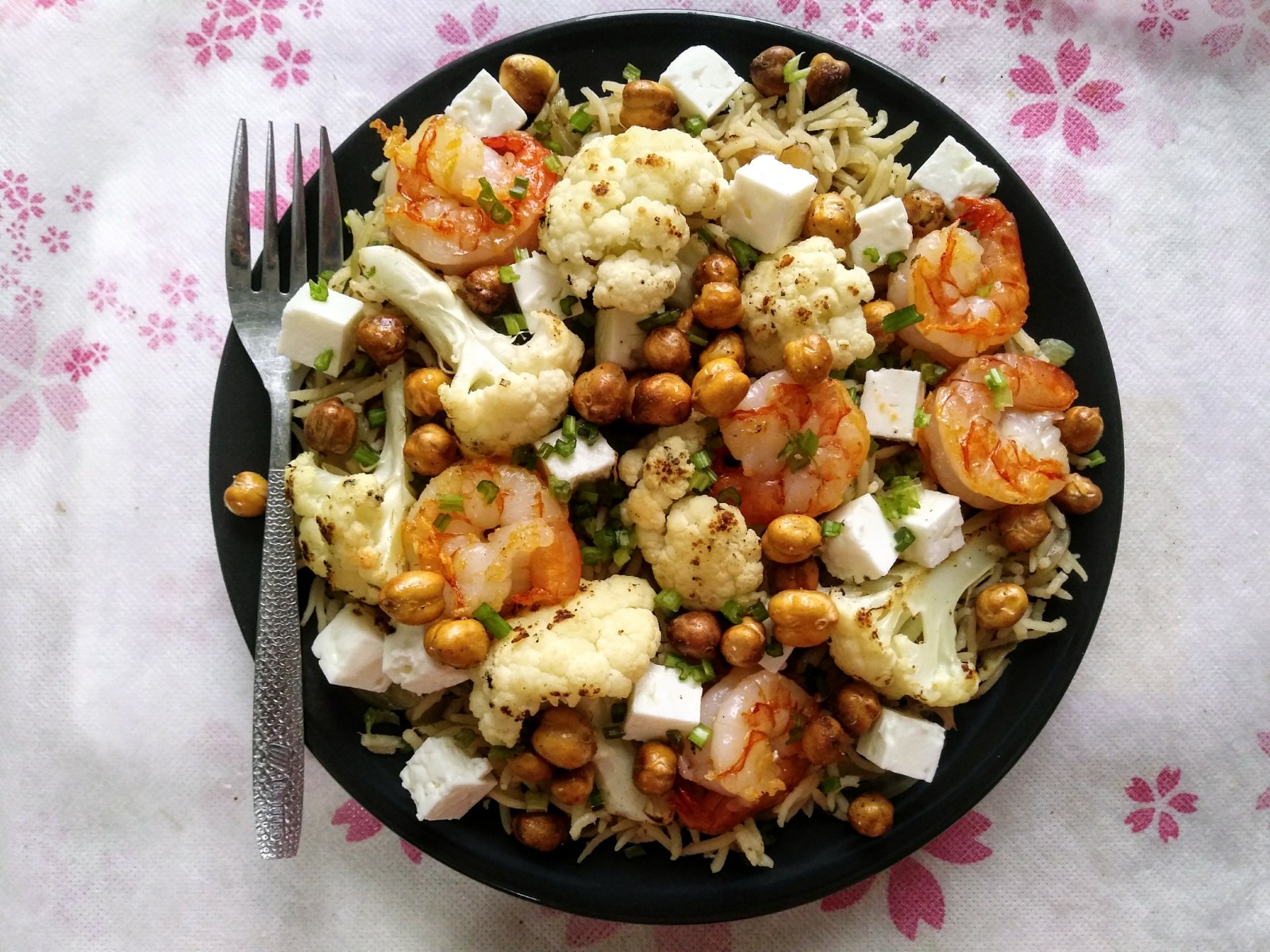 Seasoned basmati rice with pan-grilled shrimps, roasted cauliflowers, crispy chickpeas & feta cubes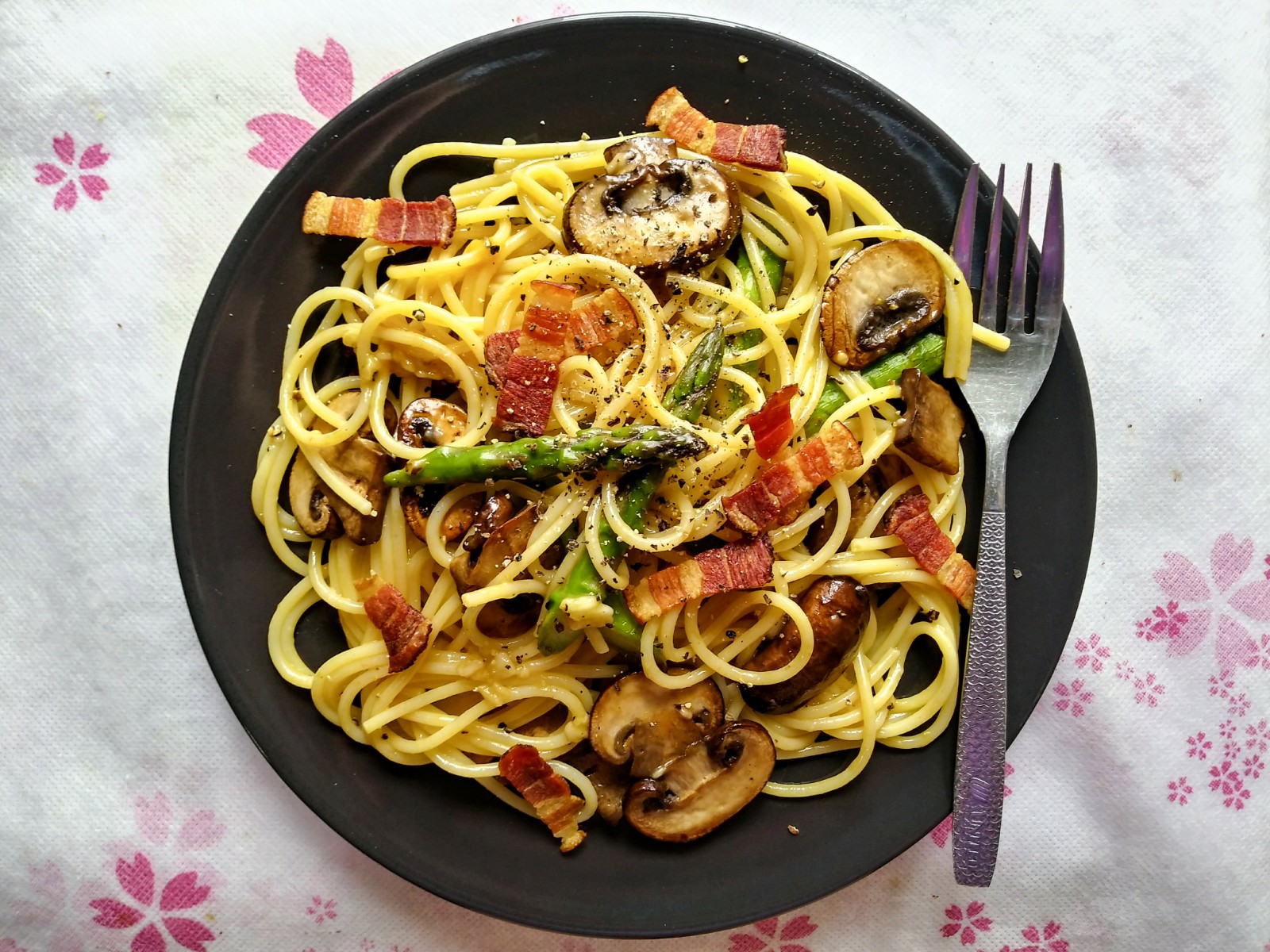 Carbonara with pancetta
Sweet potato starch noodle salad in a black vinegar-tahini dressing + tons of seasonings (garlic, cilantro, red onions, fried shallots & Sichuan pepper)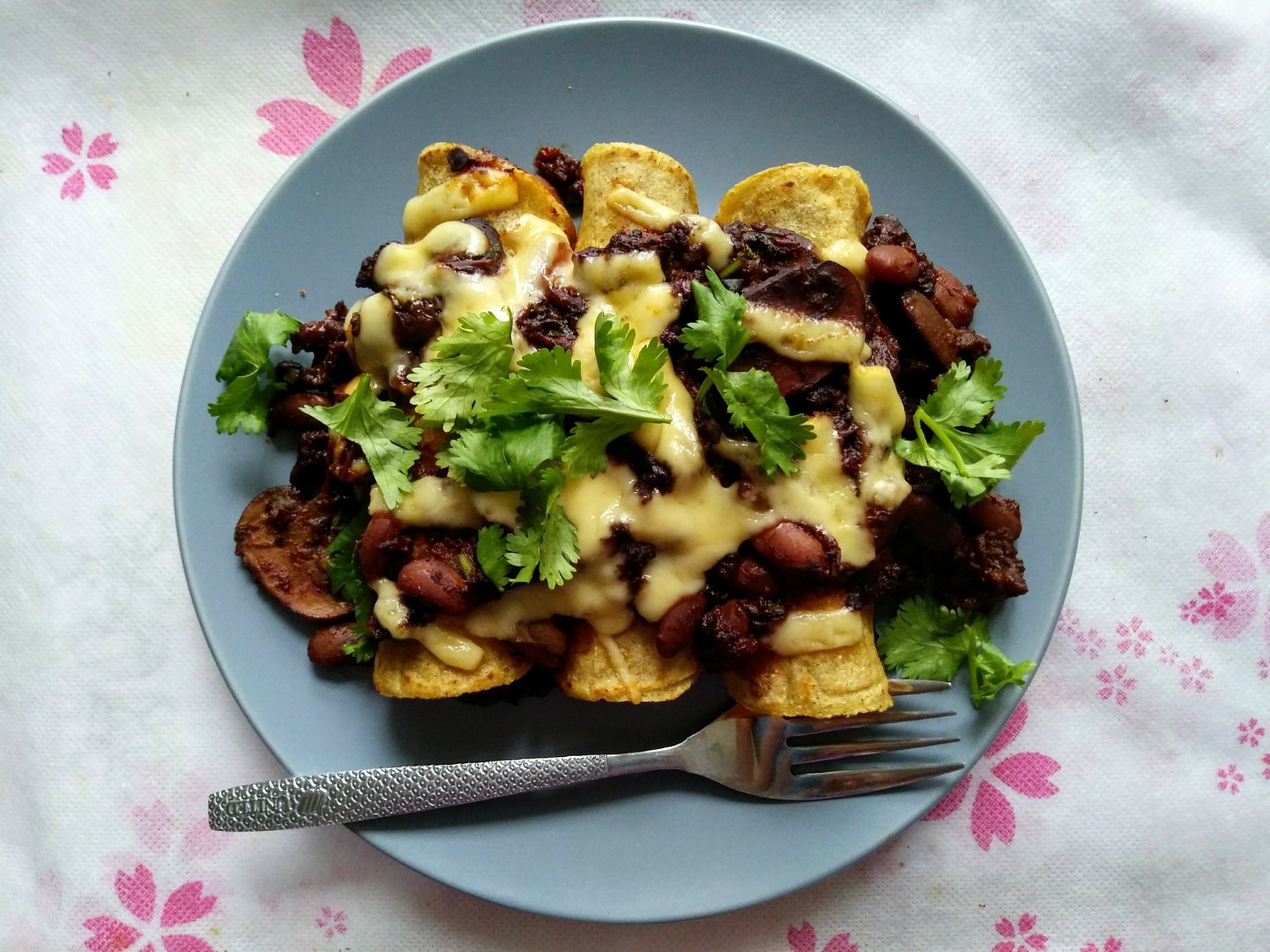 Lamb chili enchiladas
Stir fried squid hand-pulled noodles with Korean chunjang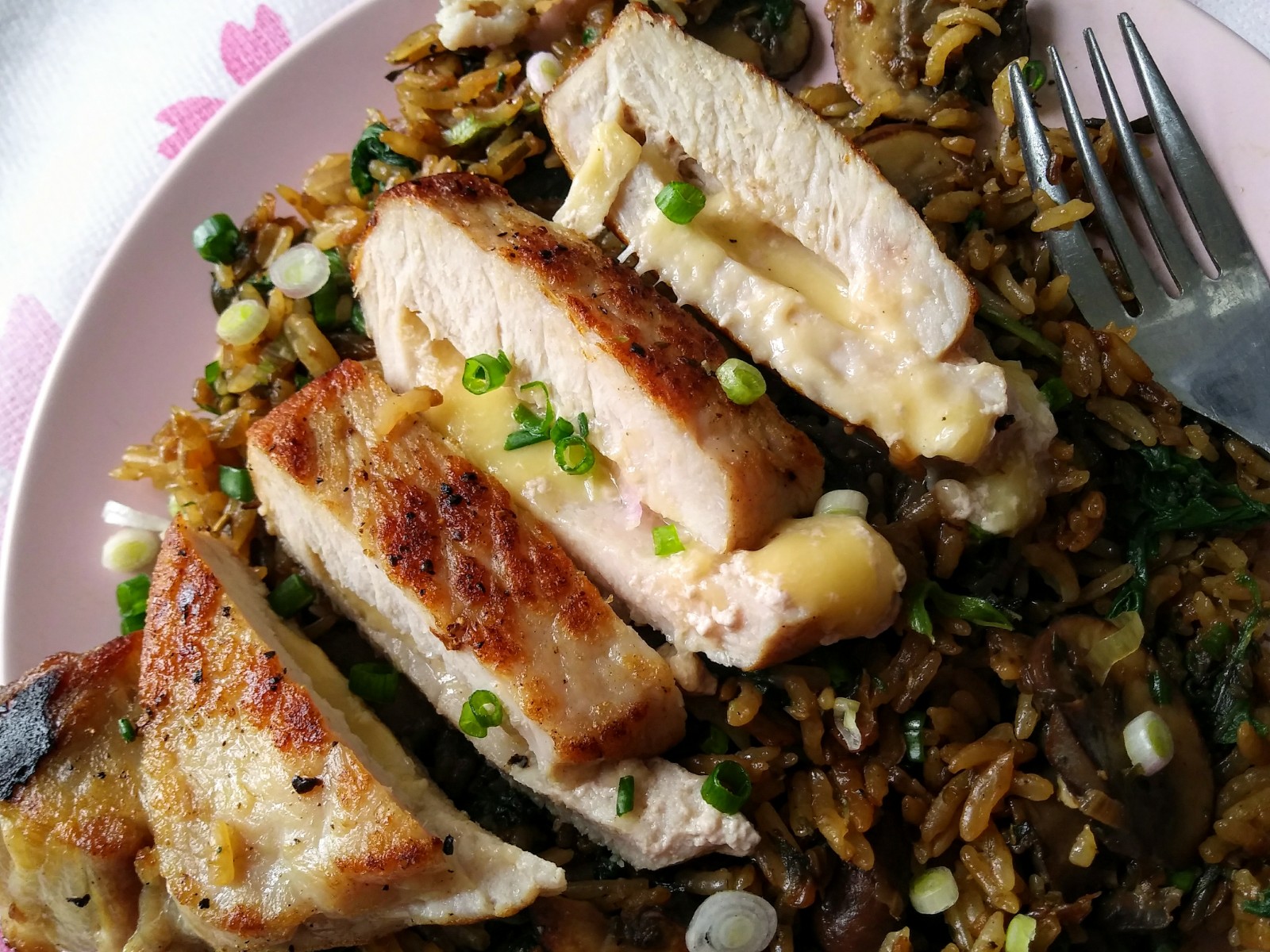 Gouda-stuffed chestnut-fed pork chop over mushroom rice
White bread (40% wg 60% T55): 13% each sorghum, finger millet & barley: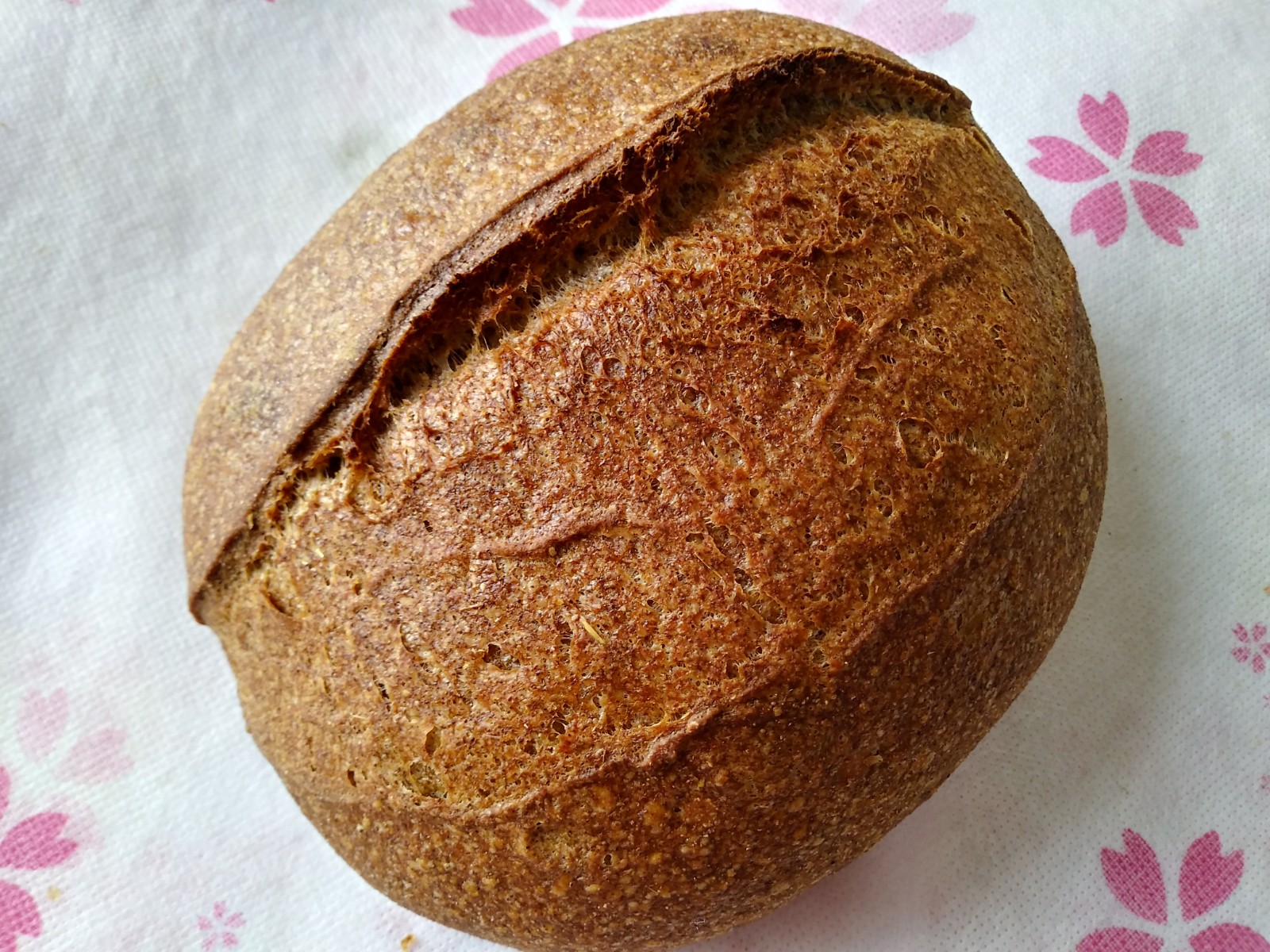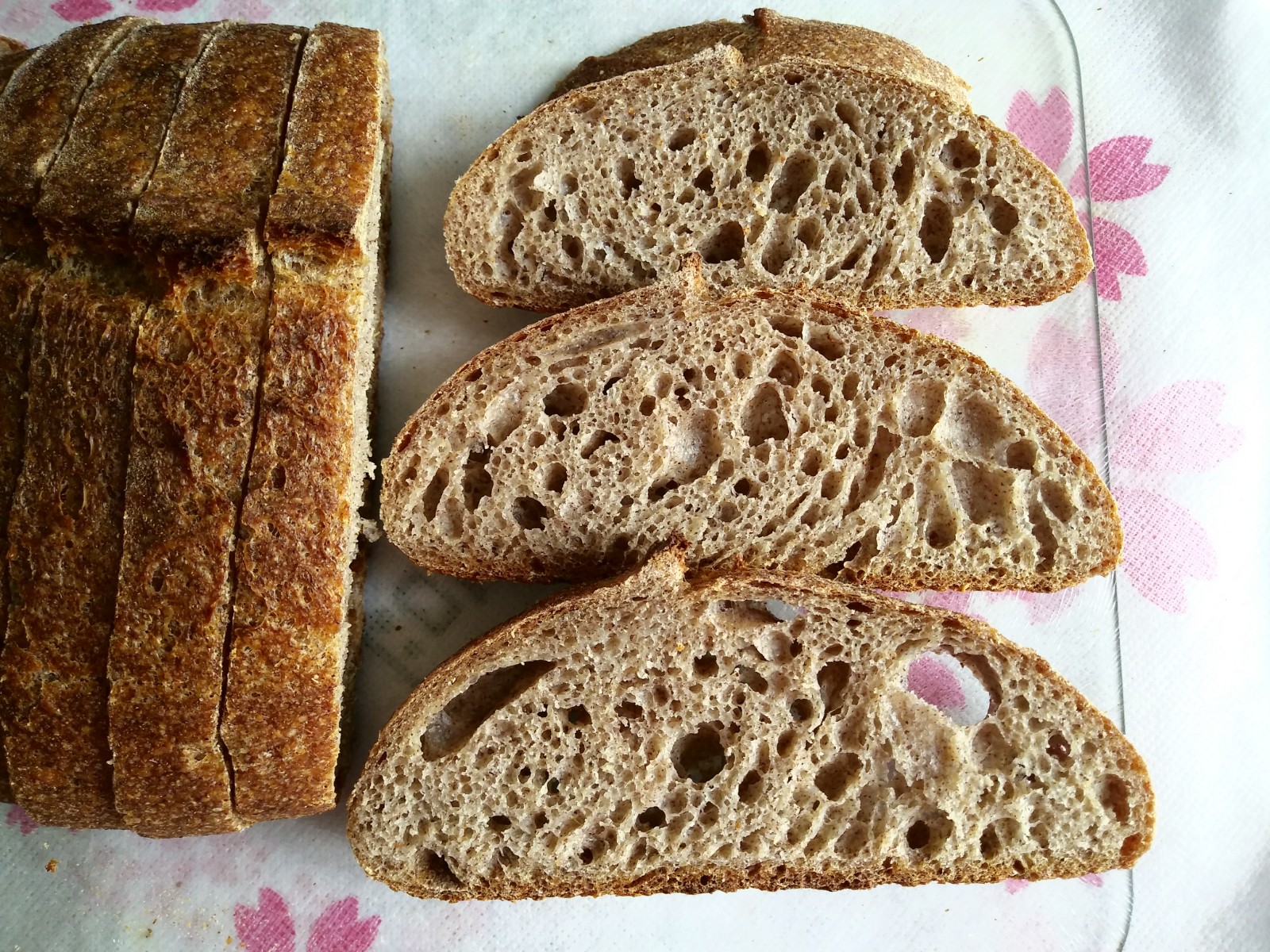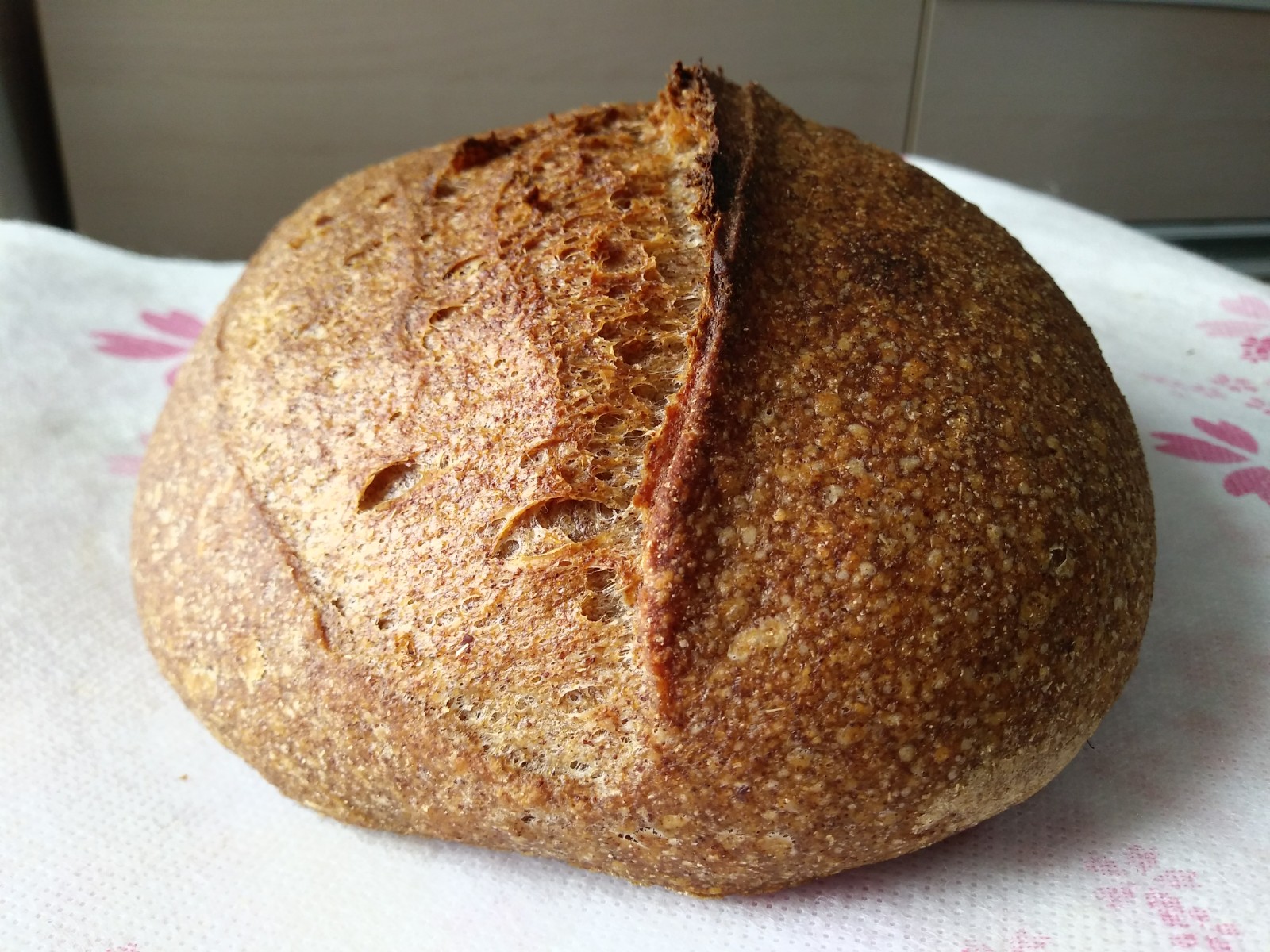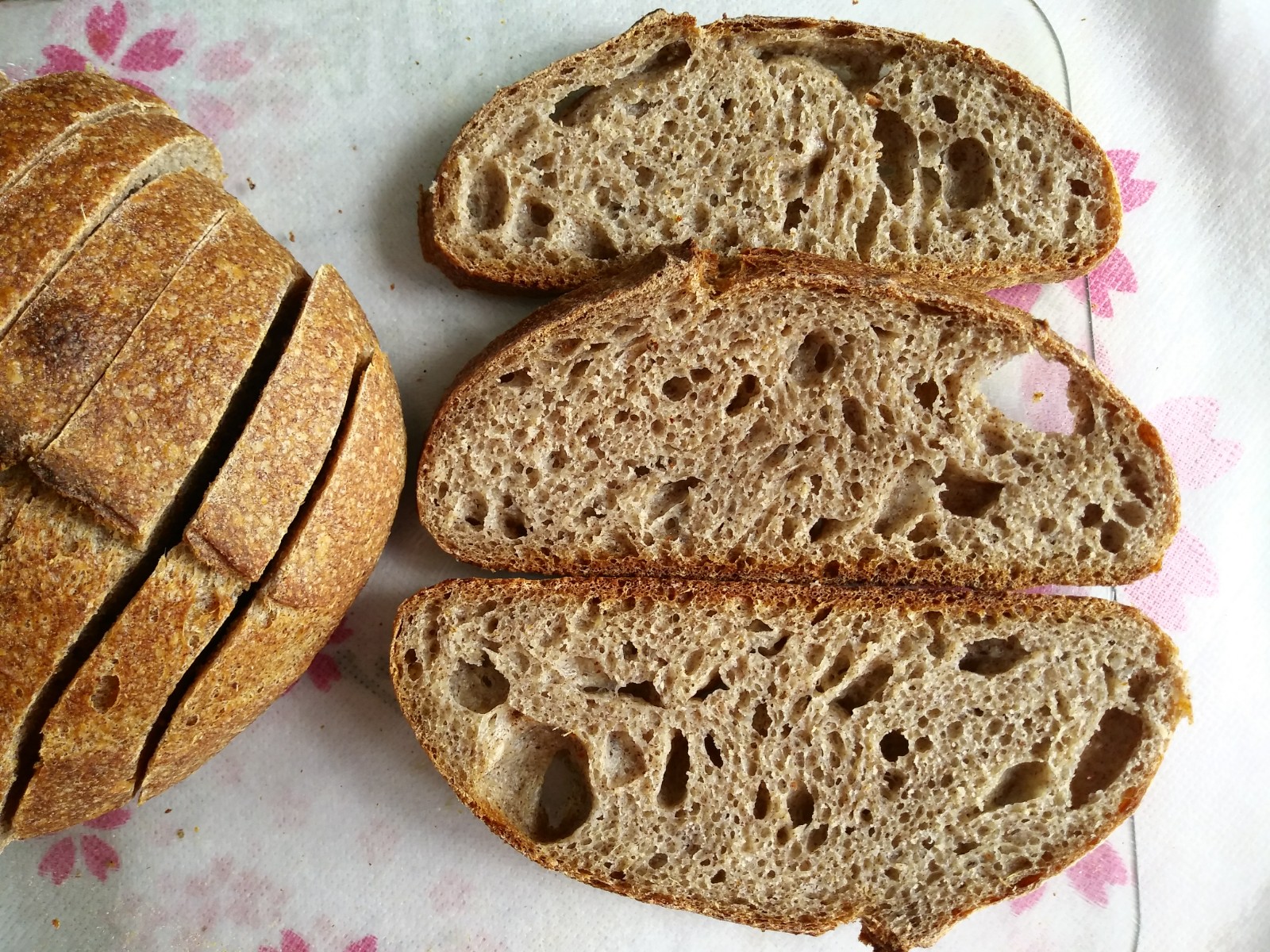 Quality white flour does make a difference. The aroma is evidently superior. I am convinced!