Happy Easter everyone, in spite of it all.

I've been wanting to develop a SD Hot Cross Bun formula for several years, and, despite rossnroller's verdict that his CY version was better, I declare these to be not only a success but superior to all previous Easter's CY versions we've made.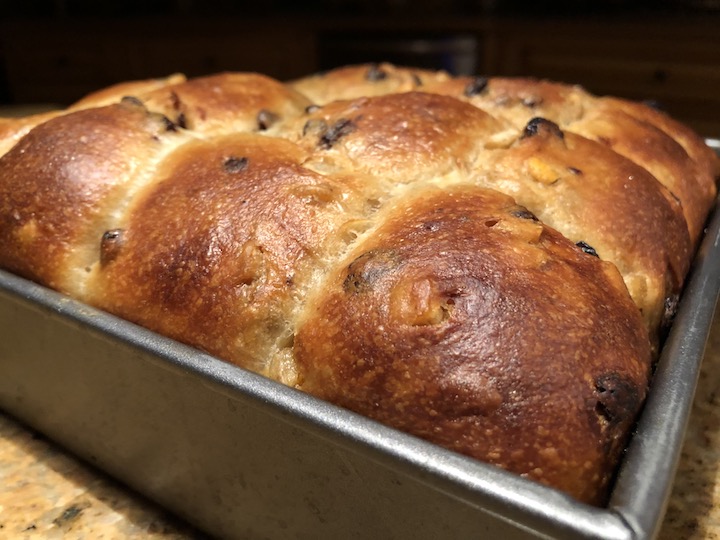 The formula started with King Arthur's CY version and evolved with much input from my Britalian wife for whom these and Colombas are de rigueur for the season, bugger the bloody COVID.  I'll leave the Colomba making to Michael Wilson but am happy to share this Hot Cross Bun formula.  It might not be sweet enough for American palettes, so if you like your pastries sweet, you might want to bump up the sugar.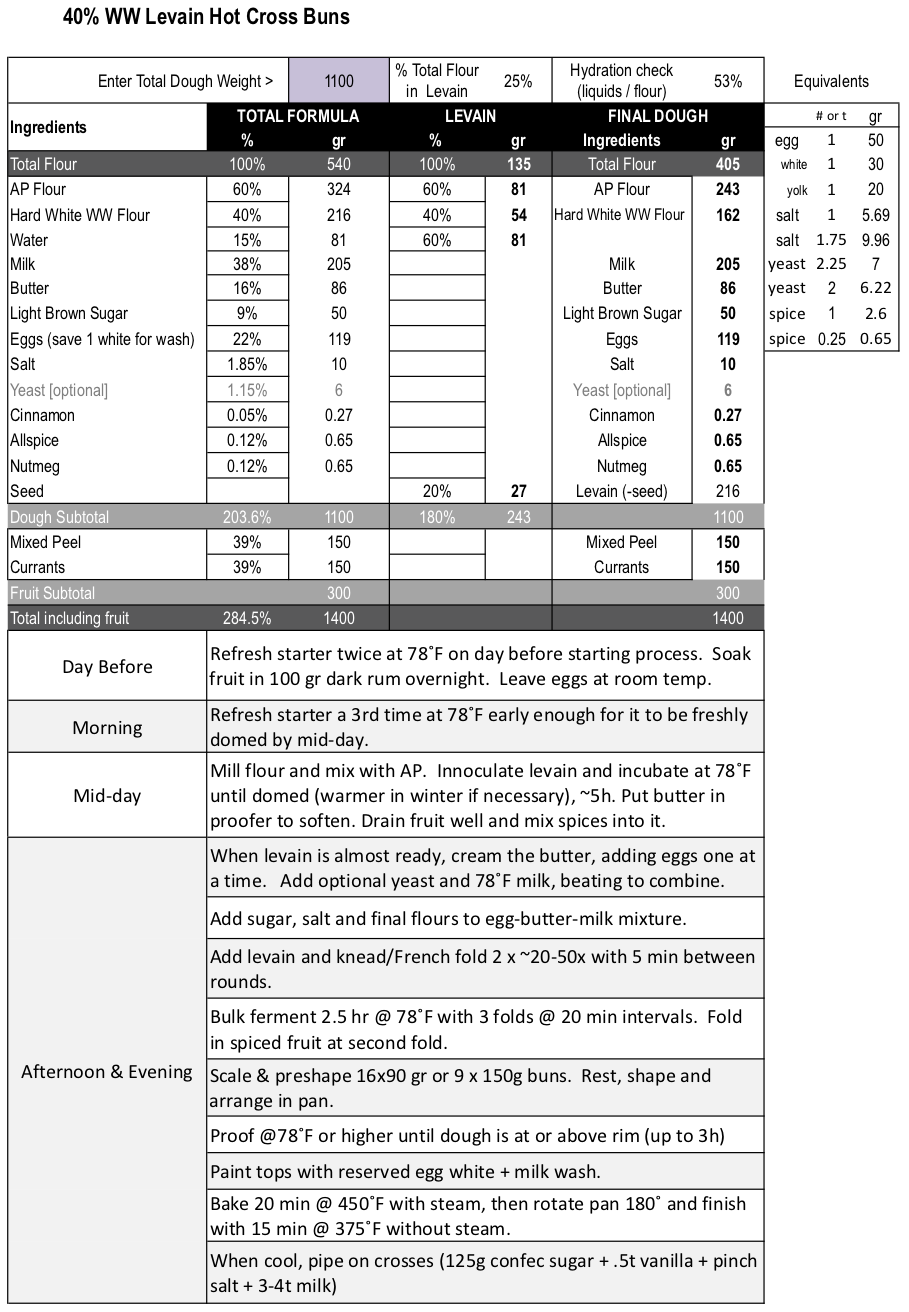 If you want the formula in BBGA.xlsx format, pm me.

Buona Pasqua a Tutti!
Tom