What a world we live in! Flour shortages, etc
Just as well we have our starters!  
So my isolation bubble shrunk a week ago when Swiss family members could finally catch a flight home.  So I baked last week, an ok bake but I am having trouble getting decent oven spring.  This week I thought, ok try the other flour, a different supermarket brand that a friend had dropped off. Secondly, have yet another go at baking in my hooded BBQ.
So, Bread #1 - a simple mixed flour loaf with 14% kamut, 10% homemilled spelt and 10% home milled rye and 84% hydration.
40 minute autolyse, dough seems a bit wet but I carried on added the levain and incorporated with about 30 SLAF.  It was wet (I should have expected that but in the past it hasn't seemed so wet, so different flour has an effect).  After 100 SLAFs I added salt and did another 100 SLAFS. dough very extensible. 2 sets of coils at 40 minute intervals then 2 sets of Stretch and folds and I left dough to bulk ferment.  5 hours after mixing dough had risen 50% so I did a fairly firm preshape but it was still very extensible!  25 minutes later I did my normal batard shaping and could see it would spread like mad, so I redid it, this time using the stitching method.  -  ah, thats better! Placed in banneton seam side down - first time for me. Half an hour on bench then into the fridge over night. 
Bread #2 - 5% whole wheat, 22% rye homemilled , 77% hydration.  
I followed the above method but did 4 sets of coil folds. Dough was extensible but more manageable.  
This morning, cranked up my BBQ,preheated it for half an hour. then added boiling water to the two old tin cans I had earlier placed in BBQ filled with lava rocks.  carried on preheating for another 30 minutes.  Both loaves were removed from fridge when I turned on BBQ so that they could warm up. 
Once hood temperature was 250° and terracotta stones were hot I unmoulded dough, spritzed with water and placed both in BBQ.  Added some more boiling water to lava rocks and baked loaves for 30 minutes.  The BBQ seems to cook a bit differently and dough rises more slowly than in the oven in a DO.  After 30 minutes I rotated loaves and changed their position in the BBQ.  Another 15 minutes and loaves were light brown.  would love to get them darker but for now its ok.
Bread #1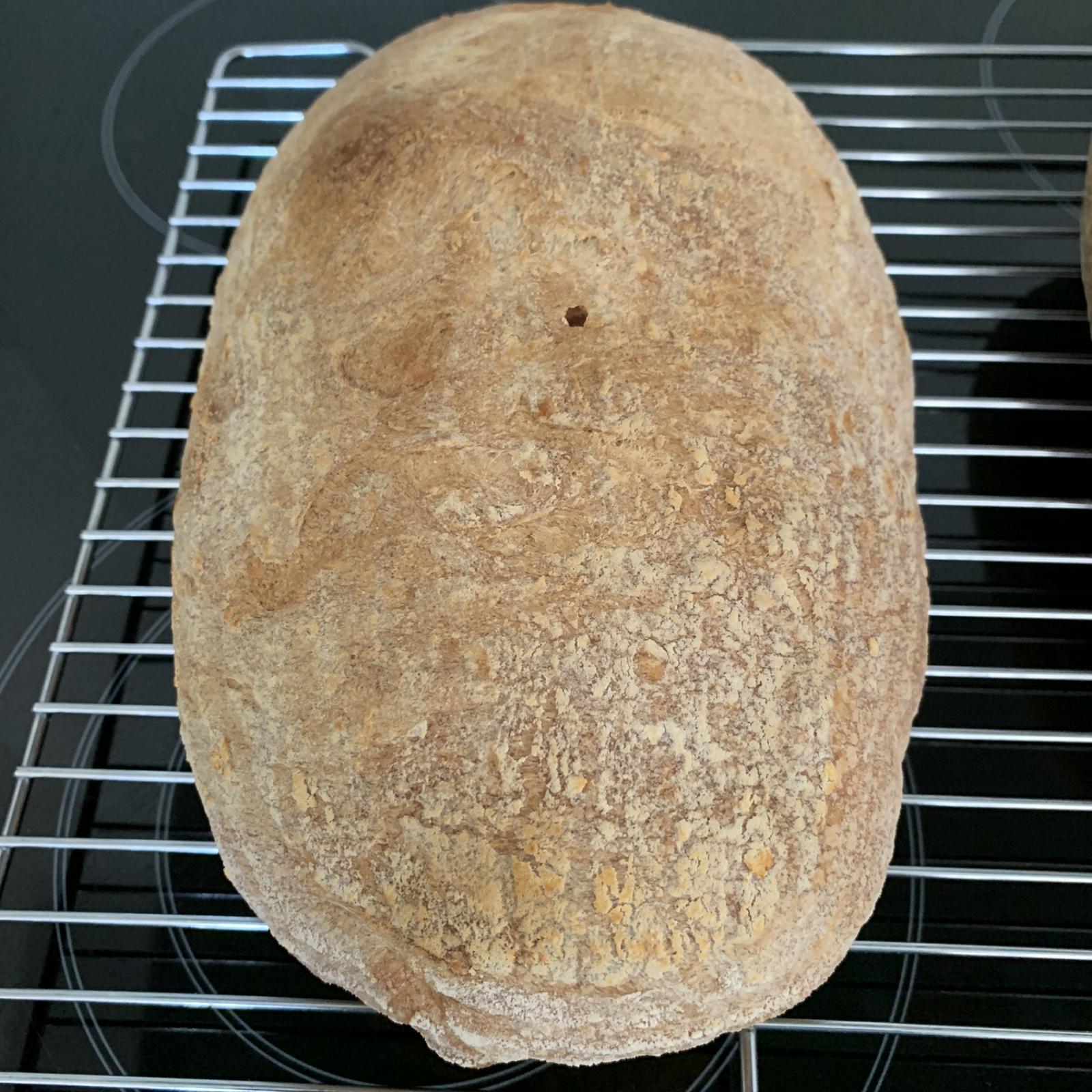 crumb shot is lead photo.
Bread #2 and crumb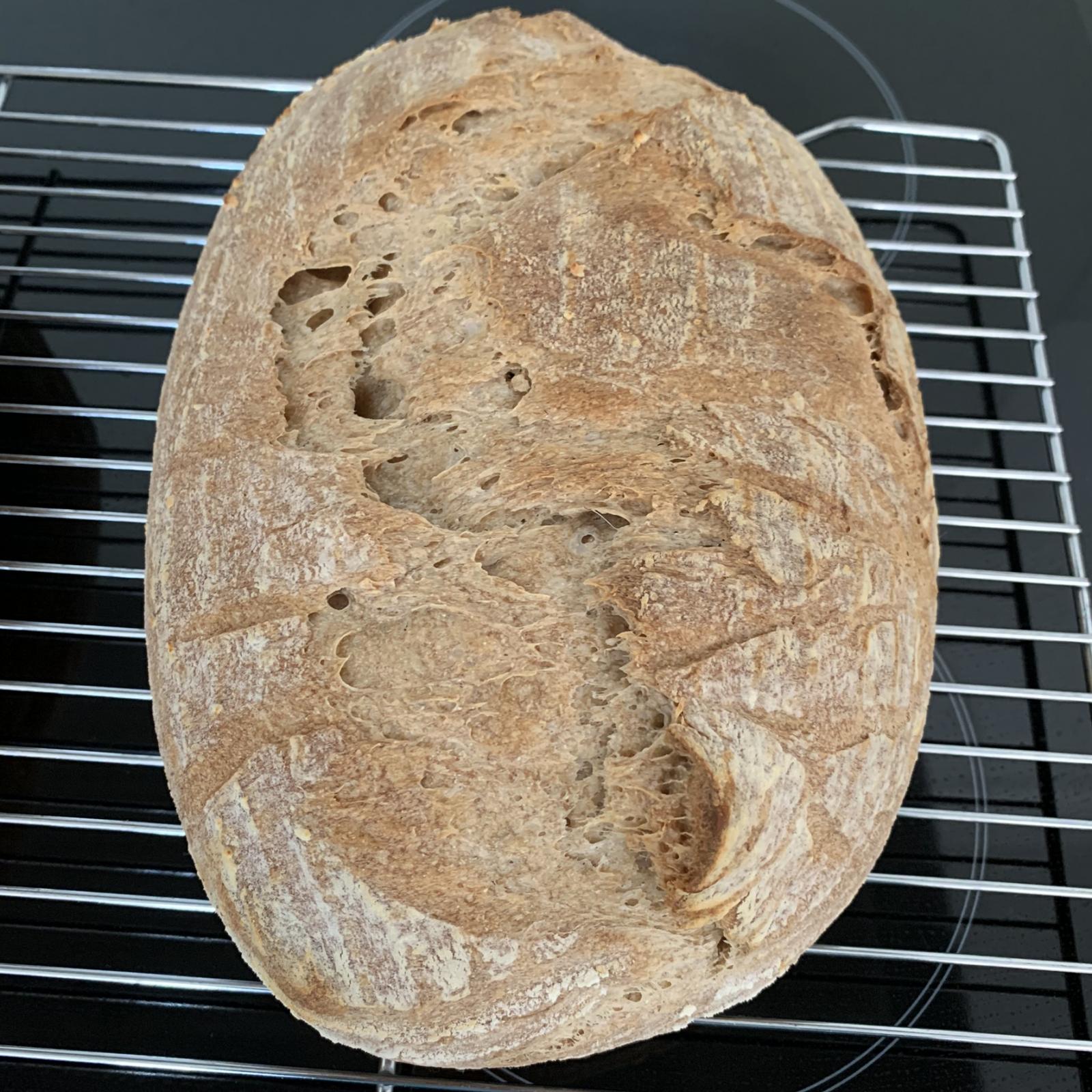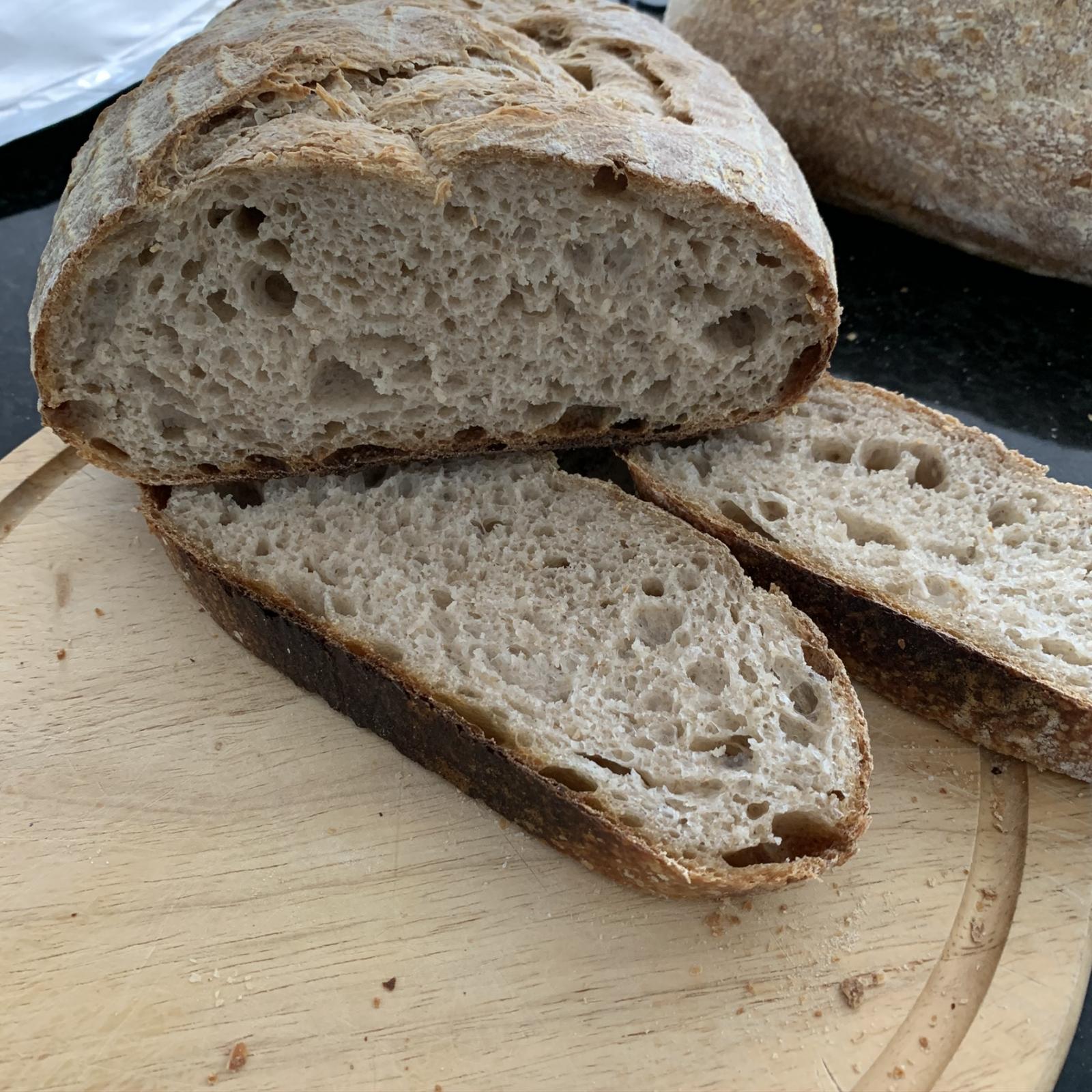 I still got a little singeing but I can liveit it.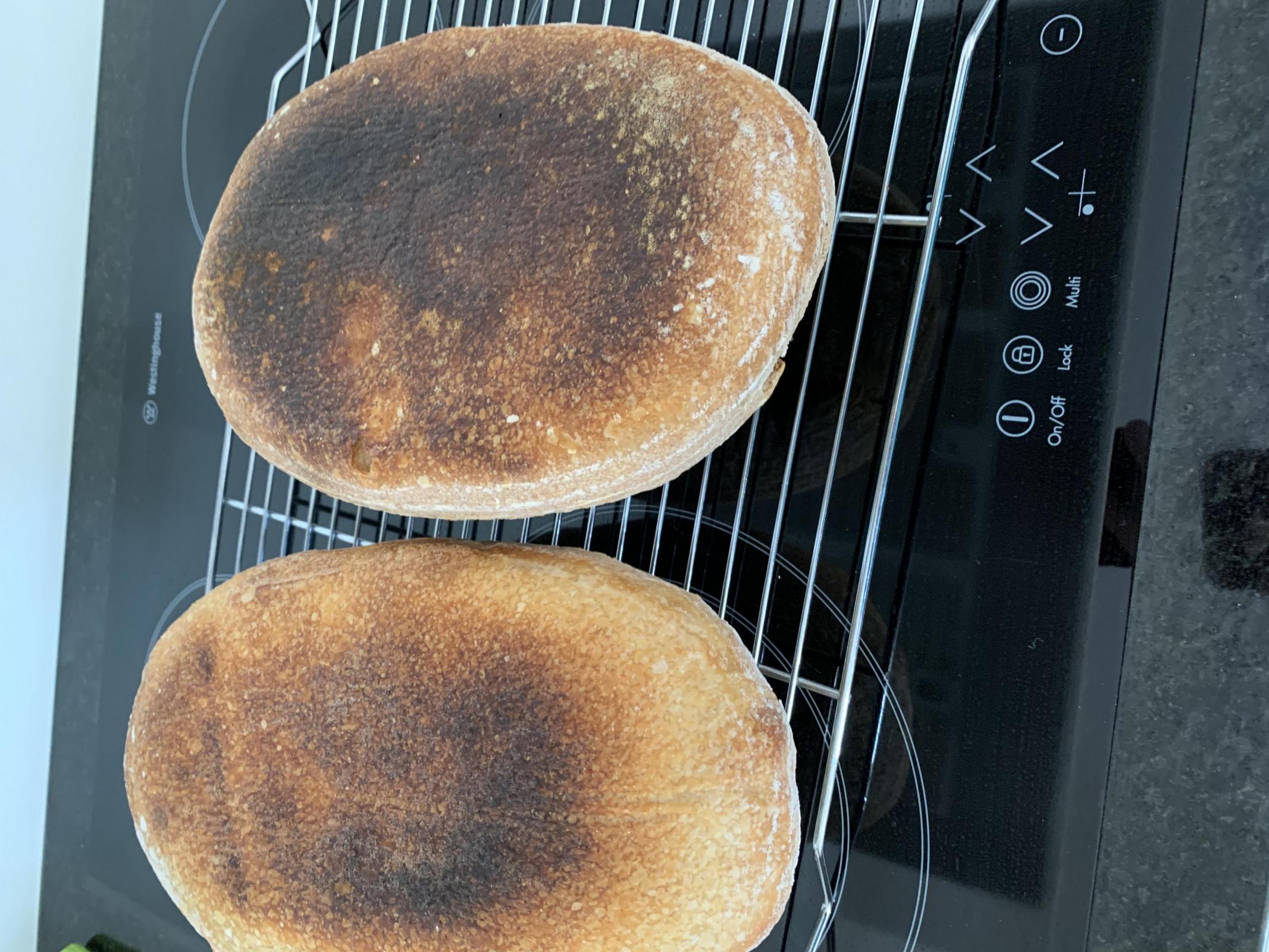 think I will change my flour going forward! much better bake today!
Happy Easter everyone, stay safe stay well
Leslie