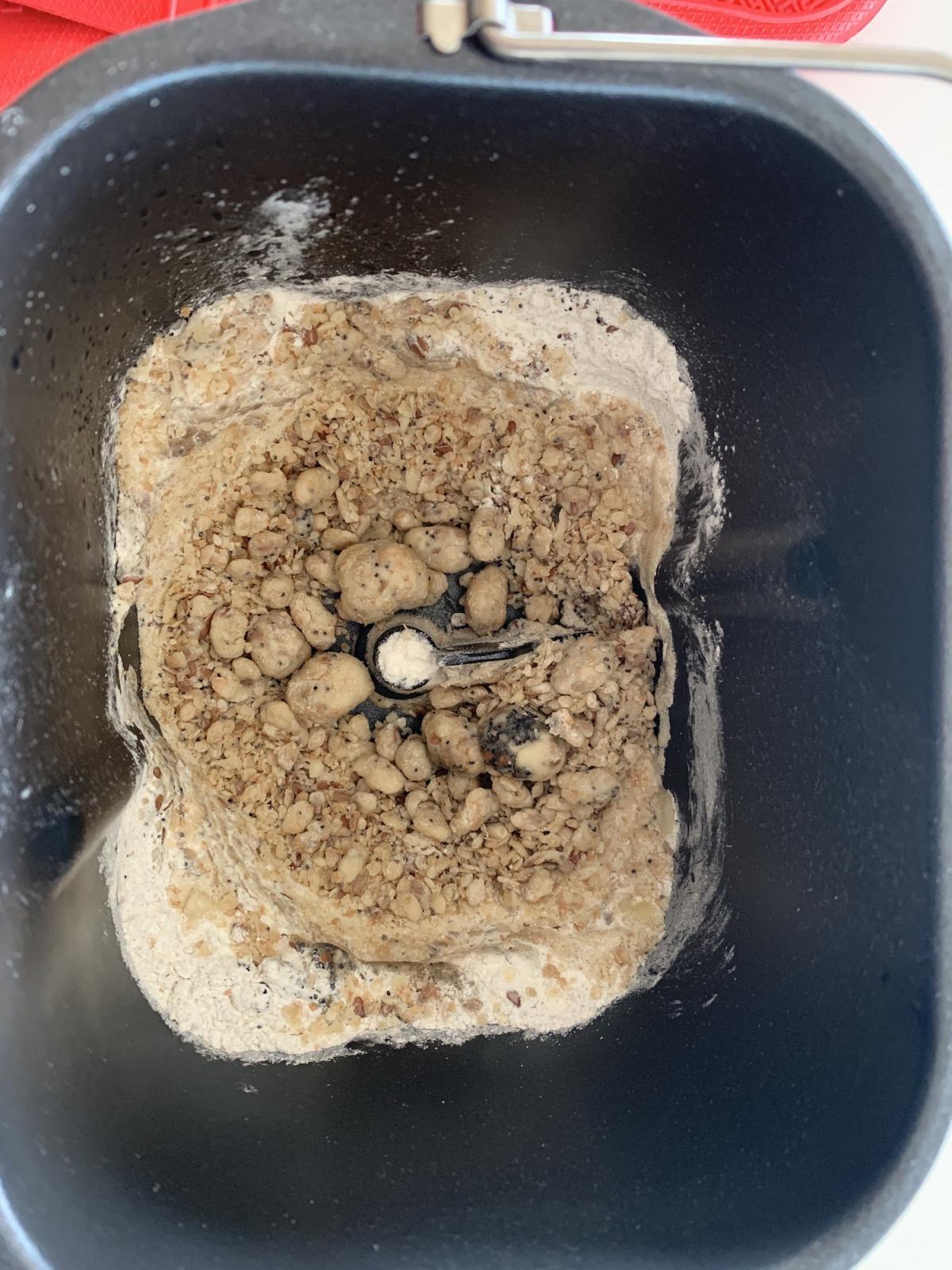 Hi I have just joined the Forum in a fit of intense frustration, so this is a hello and plea for some guidance and help. 
I bought a Tefal Actibread machine a few weeks back. Full of enthusiasm, I set the machine up, threw in the ingredients for a simple, small loaf of bread and switched the machine on and 2.5 hours later I had a  perfect loaf! About a week later I did it again and again the loaf was perfect. 
But...... after those two successes I just can't get anything to work. I'm not sure if I should take this to a different part of the forum space but...
So I thought that my problem might have been old yeast, so I bought some new, checked that it was working and tried again but no success. Part of the problem seems to be that the machine is not properly mixing the ingredients (see photo 1). I have tried helping the mix process with a spatula and that helps get the loaf into shape but I am still left with the problem that it will not rise. 
I have measured out the ingredients as per the recipe and tried 3 different recipes. All result in the same - no rise slab of concrete! 
Any tips, hints or suggestions gratefully received.