Double barrel: first post, first loaf!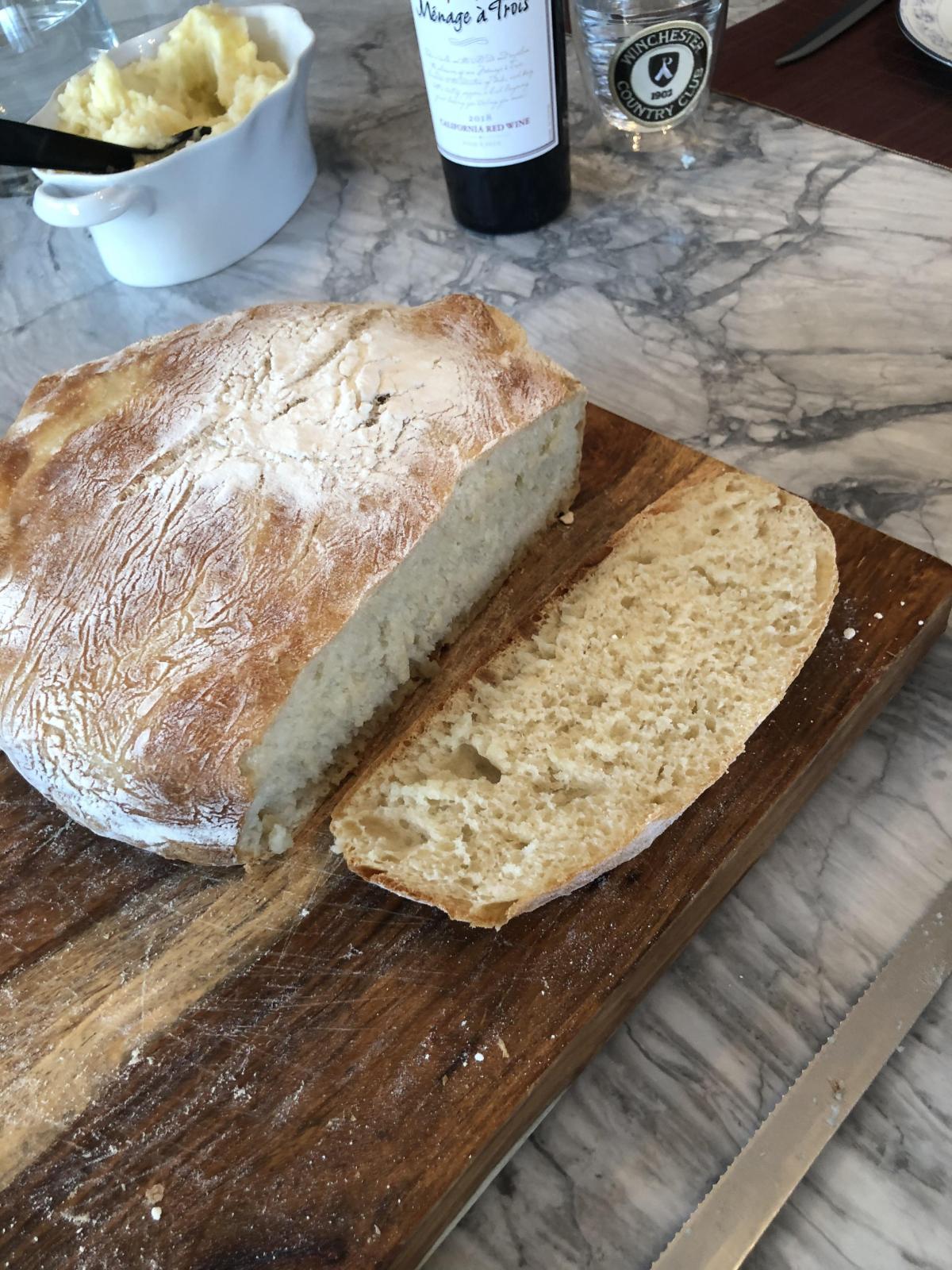 Hi all,
My name is Harbourman, you can call me Harbs if you like. Found this site last week and it inspired me to bake my first loaf. Had to find flour first, which wasn't easy in this climate. I went to my local bakery and they were kind enough to sell me so bread flour and we put it in a zip lock bag. 
I found a video on YouTube and went after it. Artisan loaf. Went really well and the family went wild, with the kids crushing the whole loaf at dinner!  Making another one this morning. 
QUESTION: the "crumb" (learned that from you all :) was fairly dense. Still delish, but denser than I thought it would be. Is that normal?