Two Einkorn Cheese Sourdough
Yes. It's cheese bread again. You can't have too much of it, can you? :)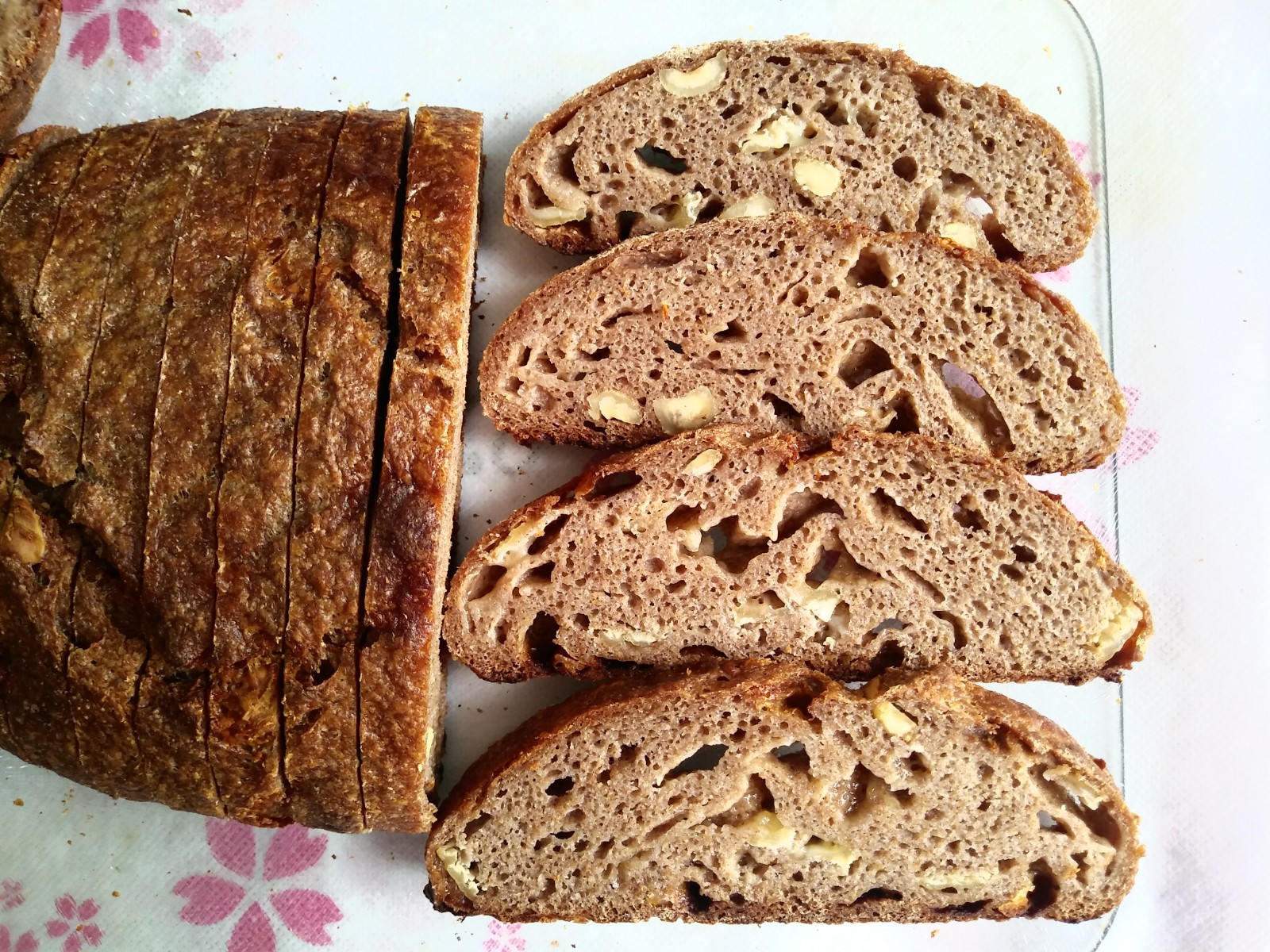 Taleggio Hazelnut SD with Einkorn, Red Fife & Sprouted Red Rice
 

Dough flour

Final Dough

Levain

Total Dough

 

g

%

g

%

g

%

g

%

Flour (All Freshly Milled)

300

100

263

100

37

100

303

100

Whole Einkorn Flour

120

40

 
 
 
 

120

39.60

Sprouted Red rice Flour

90

30

 
 
 
 

90

29.70

Whole Red Fife Wheat Flour

90

30

 
 
 
 

90

29.70

White Whole Wheat Flour (Starter)

 
 
 
 
 
 

3

0.99

Whole Rye Flour (Starter)

 
 
 
 
 
 

3

0.99

 
 
 
 
 
 
 
 
 

Hydration

 
 
 
 

40

100

243

80.20

Water

 
 

203

77.19

37

100

243

80.20

 
 
 
 
 
 
 
 
 

Salt

4

1.33

5

1.90

 
 

5

1.65

Vital Wheat Gluten

7.5

2.5

7.5

2.85

 
 

7.5

2.48

Starter (100% Hydration)

 
 
 
 

6

16.22

 
 

Levain

 
 

80

30.42

 
 
 
 
 
 
 
 
 
 
 
 
 

Add-ins

66

22.00

66

25.10

 
 

66

21.78

Taleggio AOP, Diced

66

22.00

66

25.10

 
 

66

21.78

Roasted Hazelnuts, Halved

15

5.00

15

5.70

 
 

15

4.95

 
 
 
 
 
 
 
 
 

Total

 
 

624.5

237.45

80

216.22

624.5

206.11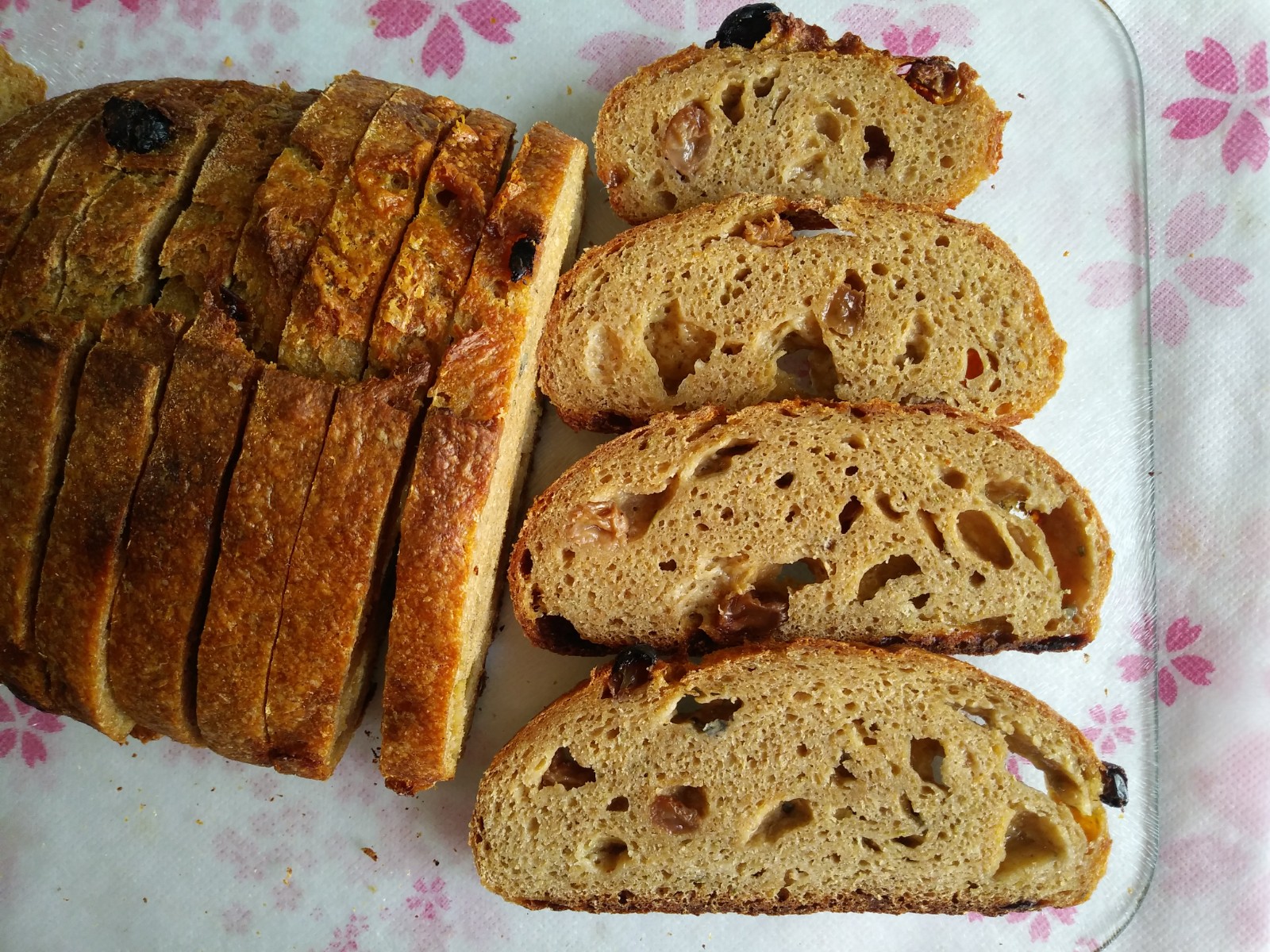 Blue Stilton Sultanas Rosemary SD with Einkorn & Sprouted Kamut 
 

Dough flour

Final Dough

Levain

Total Dough

 

g

%

g

%

g

%

g

%

Flour (All Freshly Milled)

300

100

261

100

39

100

302

100

Sprouted Kamut Flour

150

50

 
 
 
 

150

49.67

Whole Einkorn Flour

150

50

 
 
 
 

150

49.67

White Whole Wheat Flour (Starter)

 
 
 
 
 
 

2

0.66

Whole Rye Flour (Starter)

 
 
 
 
 
 

2

0.66

 
 
 
 
 
 
 
 
 

Hydration

 
 
 
 

41

100

251

83.11

Water

 
 

210

80.46

39

100

251

83.11

 
 
 
 
 
 
 
 
 

Salt

4

1.33

5

1.92

 
 

5

1.66

Vital Wheat Gluten

7.5

2.5

7.5

2.87

 
 

7.5

2.48

Starter (100% Hydration)

 
 
 
 

4

10.26

 
 

Levain

 
 

82

31.42

 
 
 
 
 
 
 
 
 
 
 
 
 

Add-ins

30

10.00

30

11.49

 
 

30

9.93

Blue Stilton, Crumbled

30

10.00

30

11.49

 
 

30

9.93

Sultanas, Rehydrated

18

6.00

18

6.90

 
 

18

5.96

Dried Rosemary

3

1.00

3

1.15

 
 

3

0.99

 
 
 
 
 
 
 
 
 

Total

 
 

595.5

228.16

82

210.26

595.5

197.19
 
(* For the instruction below, the numbers before and after the slash (/) are for the 1st formula and the 2nd formula respectively) 
Sift out the bran from dough flour, reserve 37/39 g for the leaven. Soak the rest, if any, in equal amount of water taken from dough ingredients. 

Combine all leaven ingredients and let sit until ready, about 4/6 hours (25/24.5°C).
Roughly combine all dough ingredients except for the add-ins. Ferment for a total of 3/2.5 hours. Mix on low for 2 minutes at the 20 and 40 minute mark. Fold in the add-ins by a set of lamination at the 50 minute mark. After the bulk fermentation, shape the dough then put in into a banneton directly. Retard for 10/8 hours.


Preheat the oven at 250°C/482°F. Score and spritz the dough. Remove the dough from the fridge and bake straight at 250°C/482°F with steam for 20 minutes then without steam for 25 minutes more or until the internal temperature reaches a minimum of 208°F. Let it cool for a minimum of 2 hours before slicing.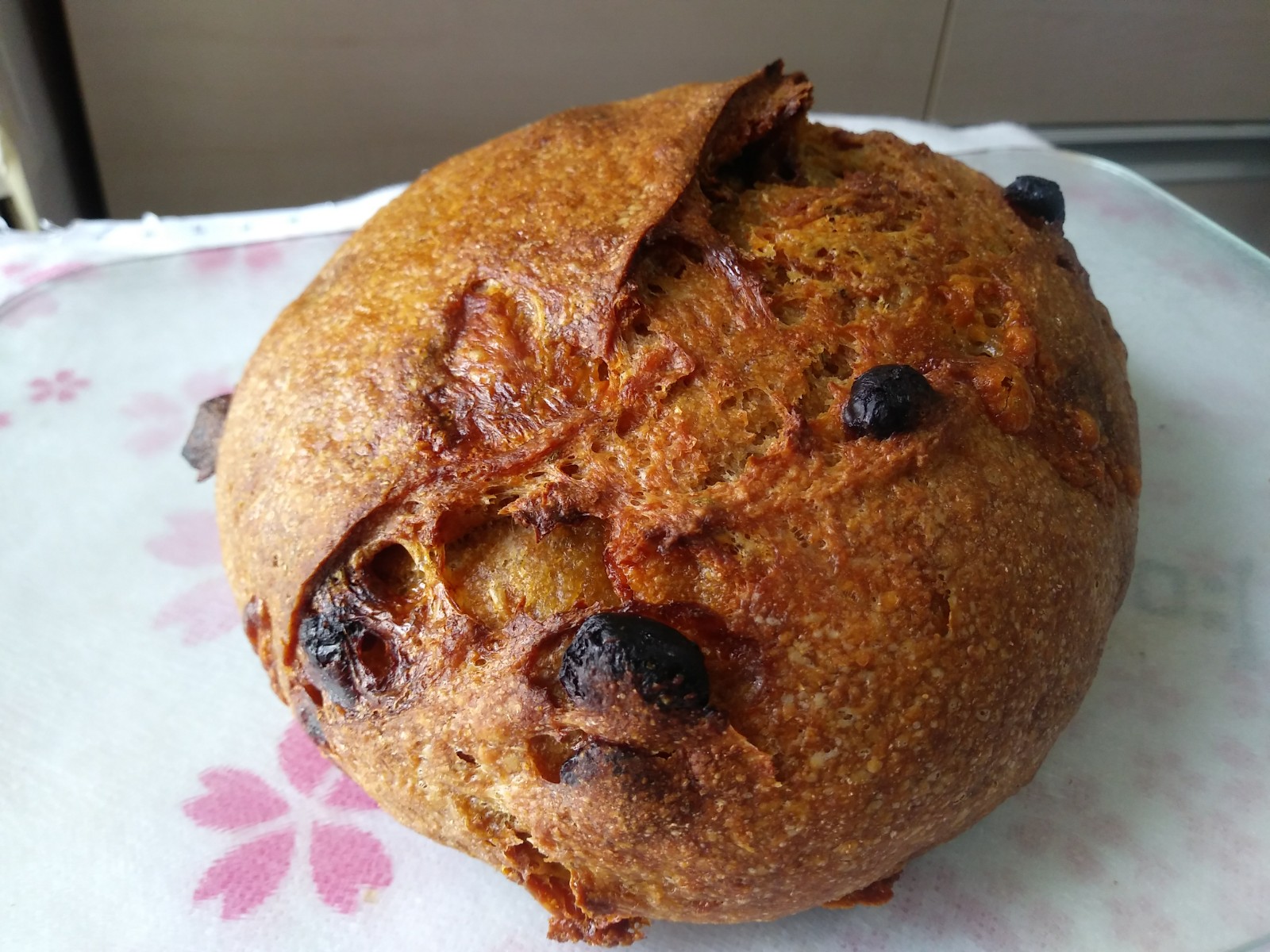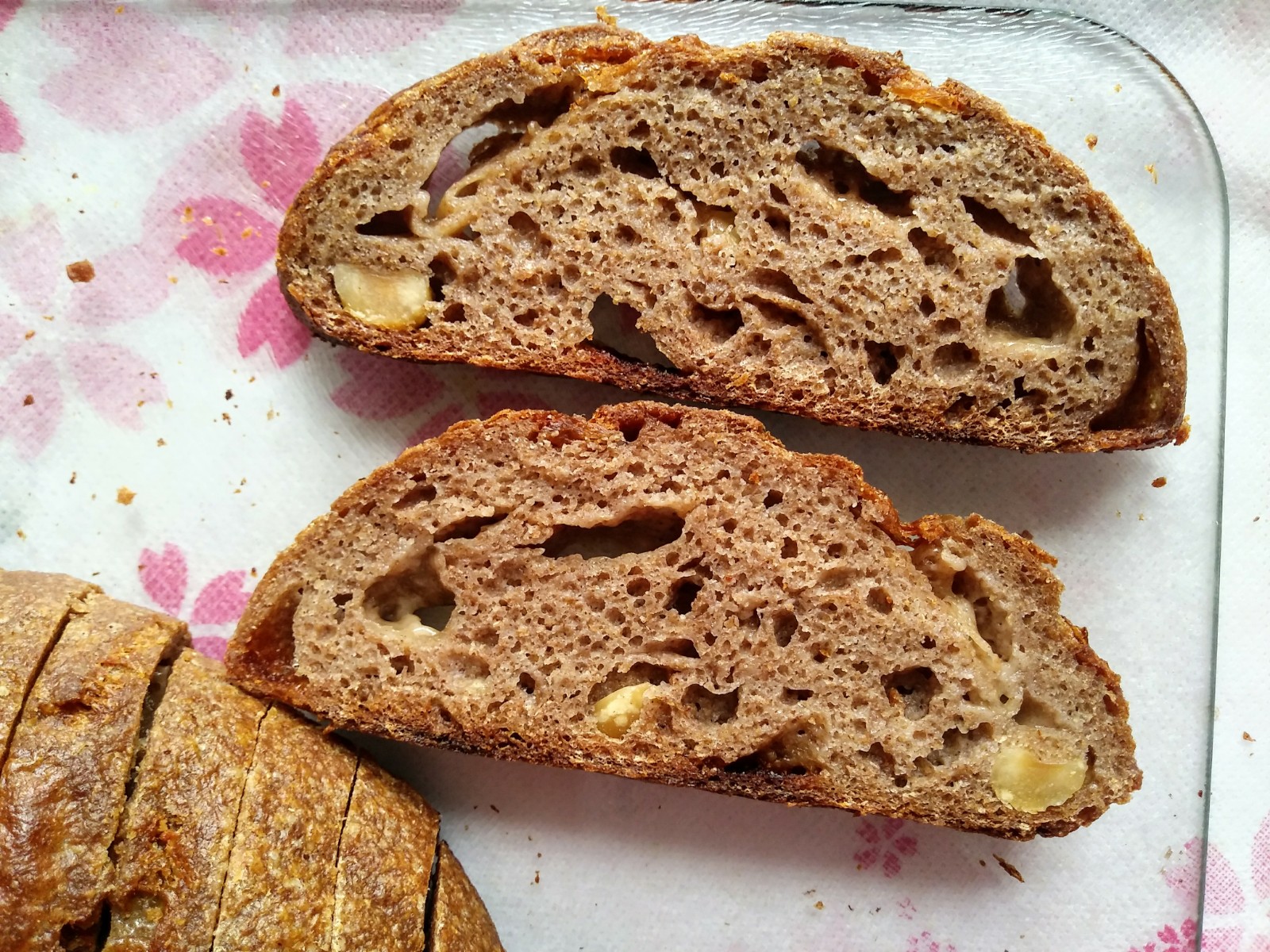 Both loaves carry a pungent aroma thanks to the strong cheese used. The sweet, coconut-ey einkorn mellows the flavour a bit so that it wouldn't be overwhelming. I particularly like the burst of sweetness the sultanas provide. It does a nice job balancing the spiciness of Blue Stilton.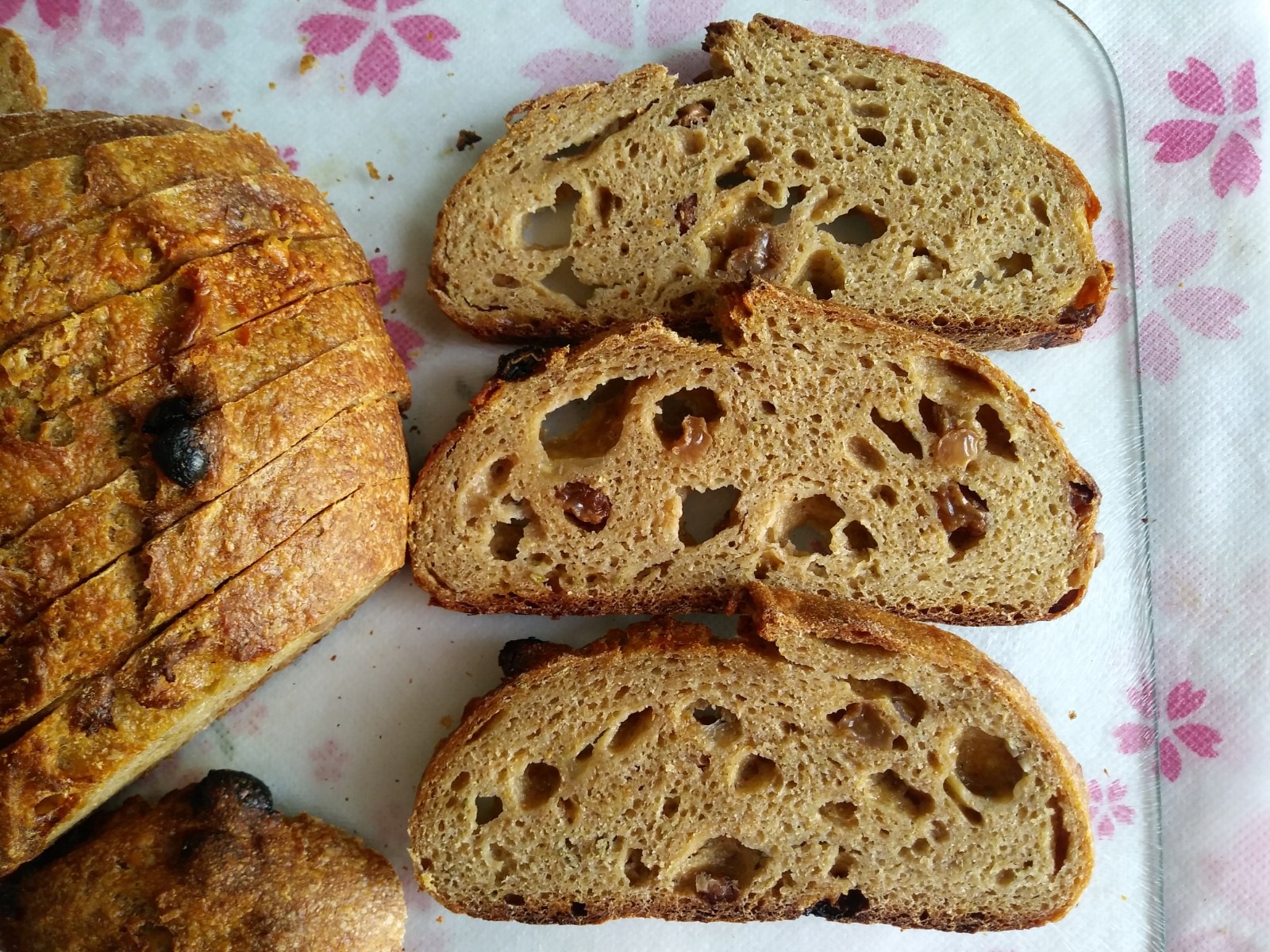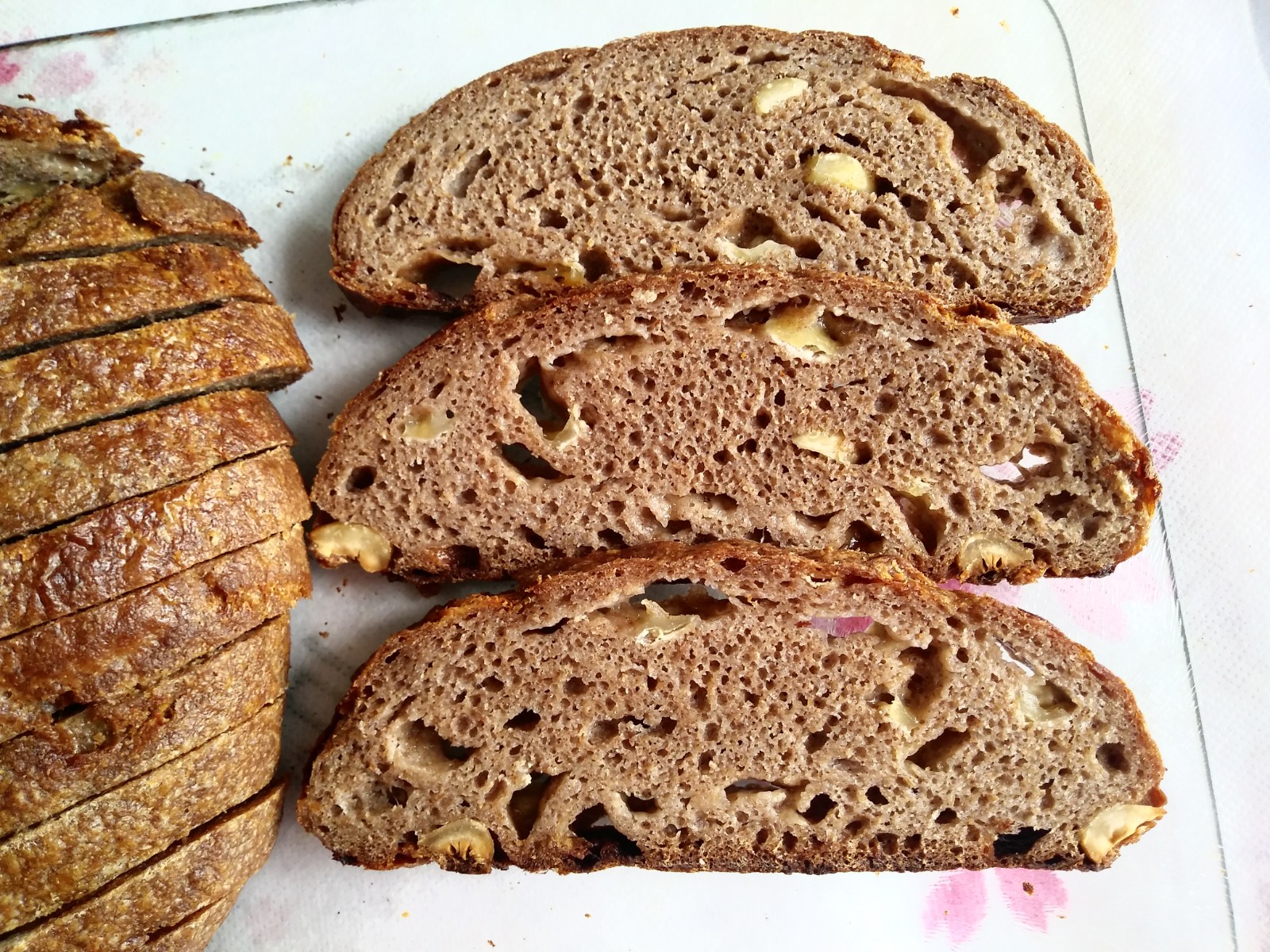 _____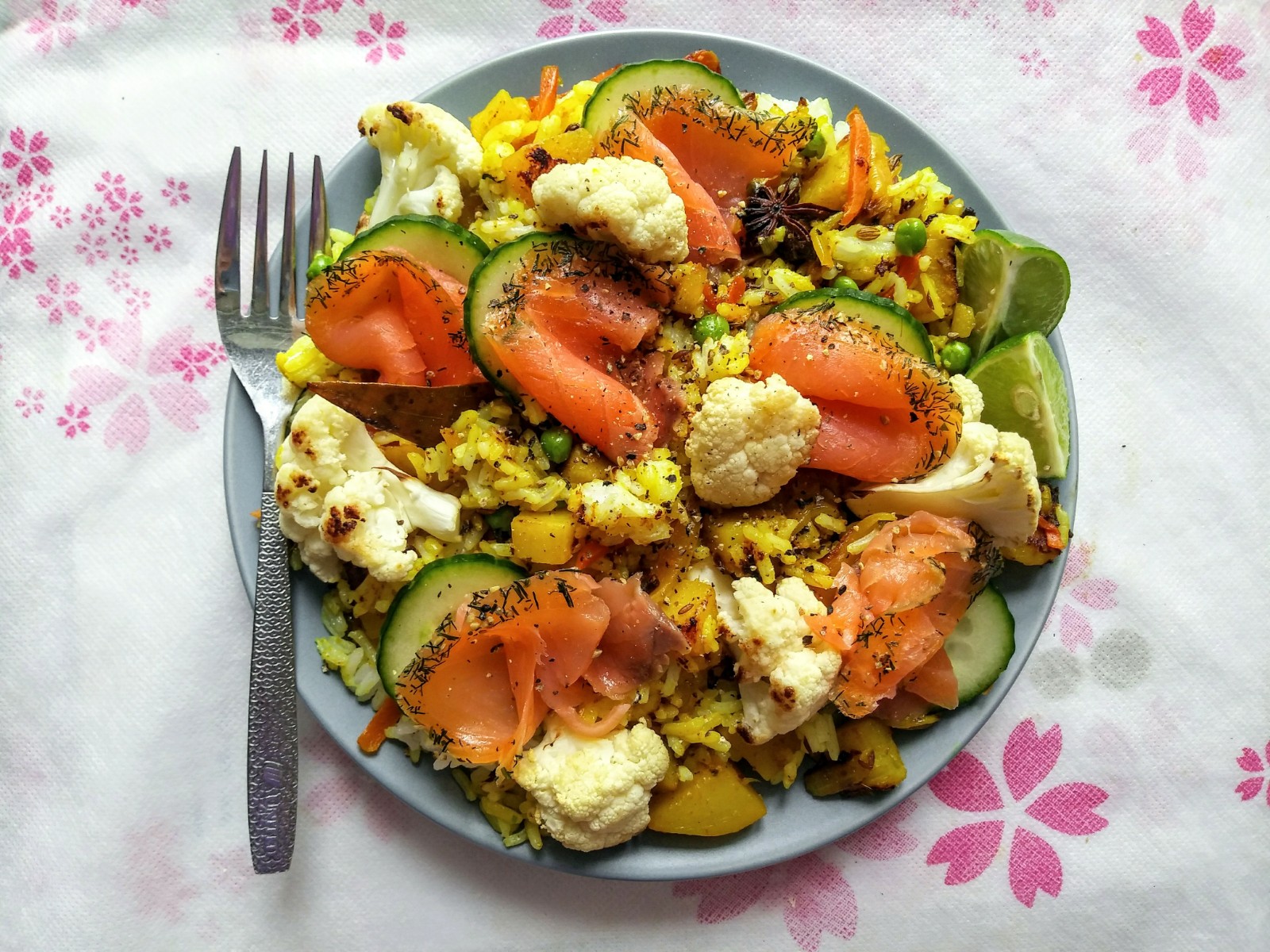 Smoked salmon biryani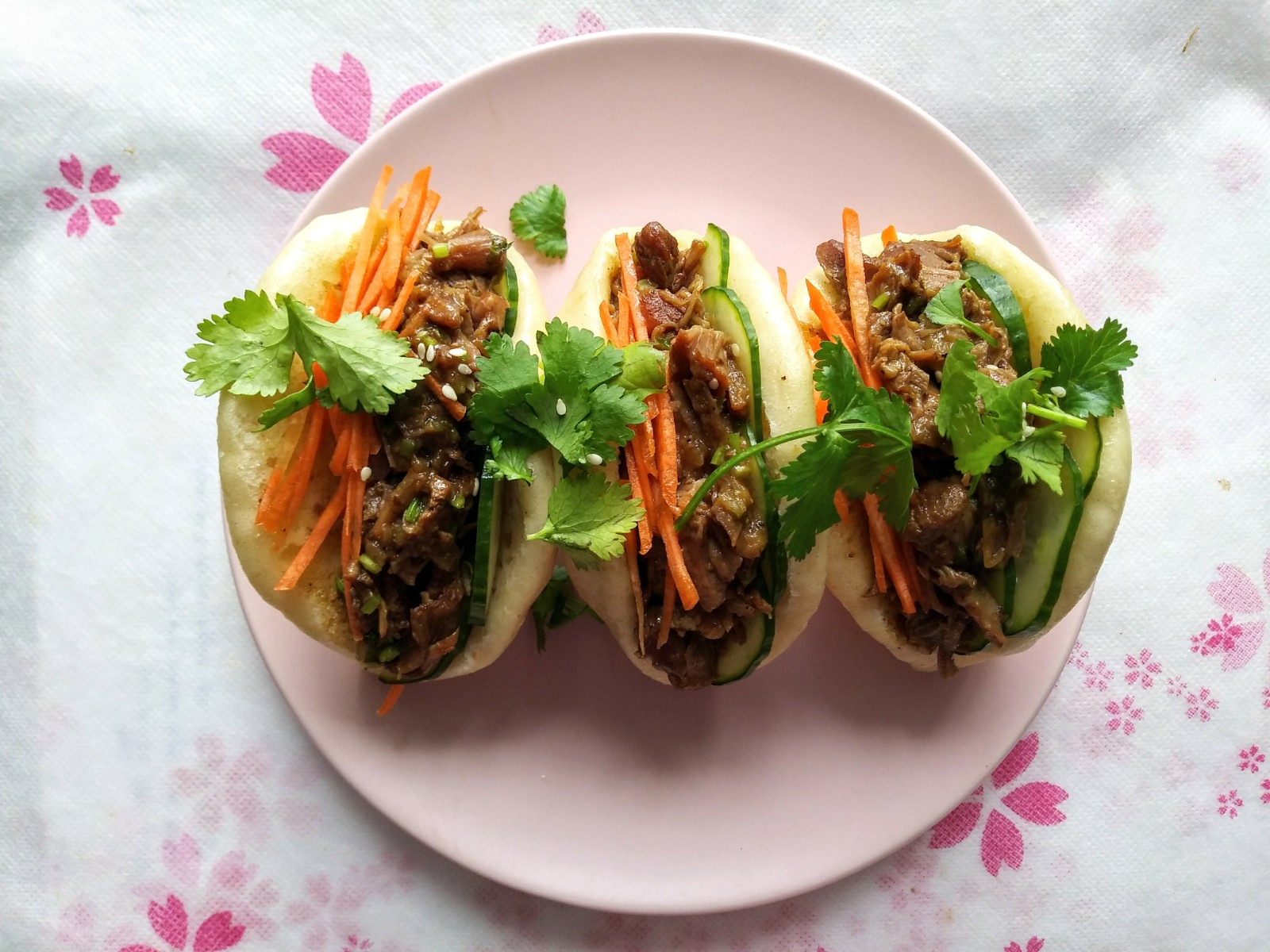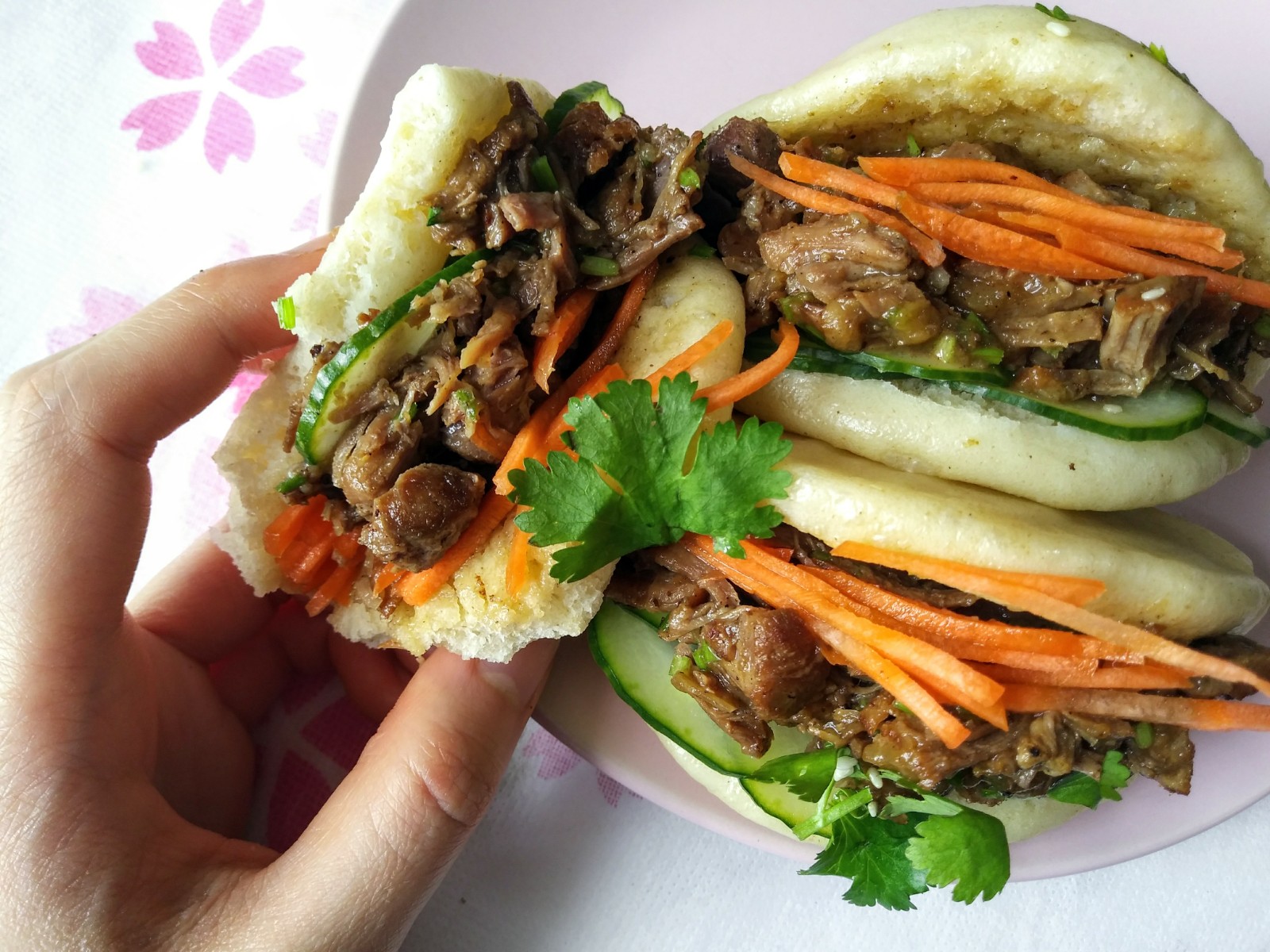 Pressure-cooked lamb shank bao bun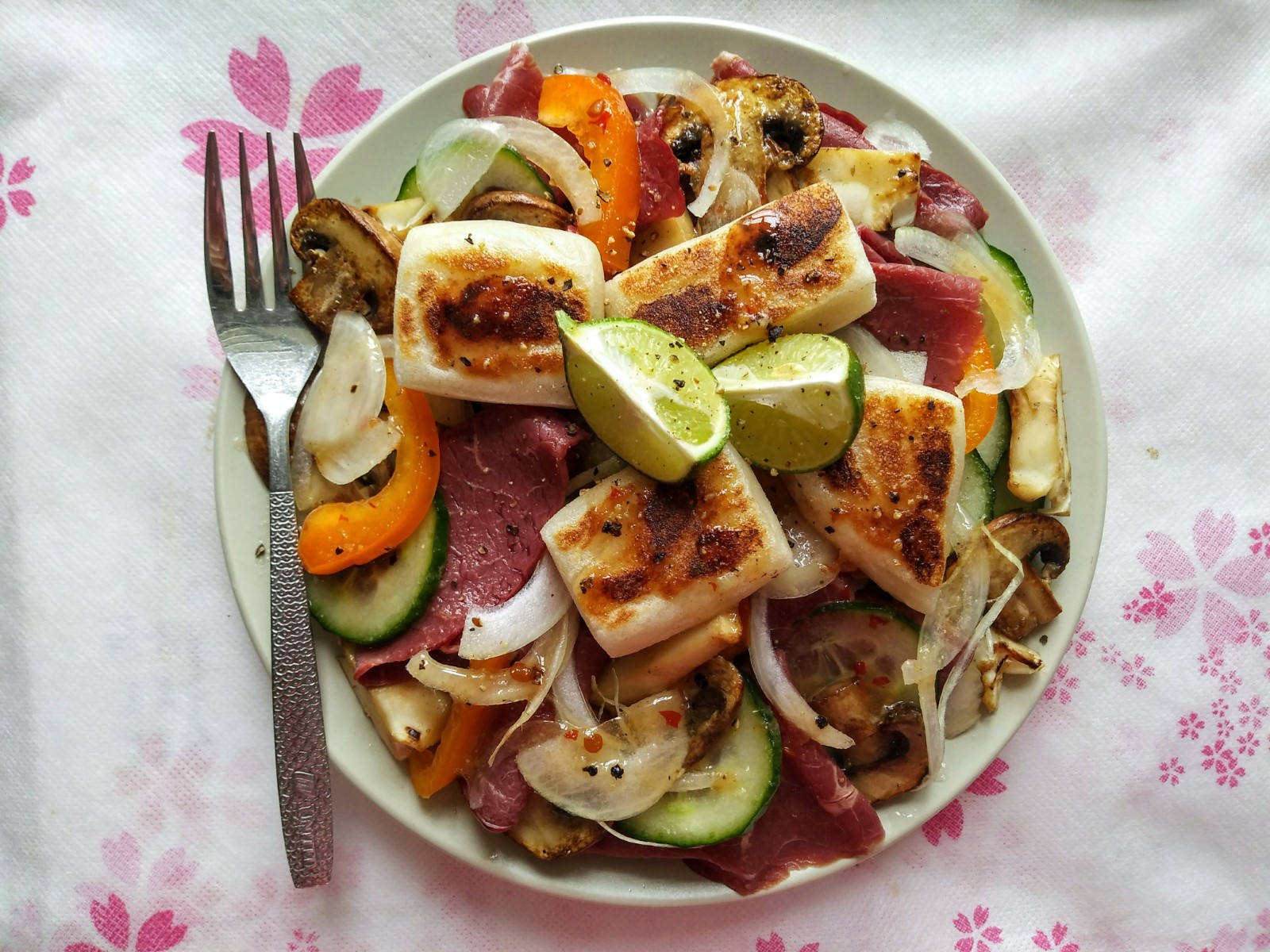 Thai-inspired salad with roasted beef & pan-fried homemade mochi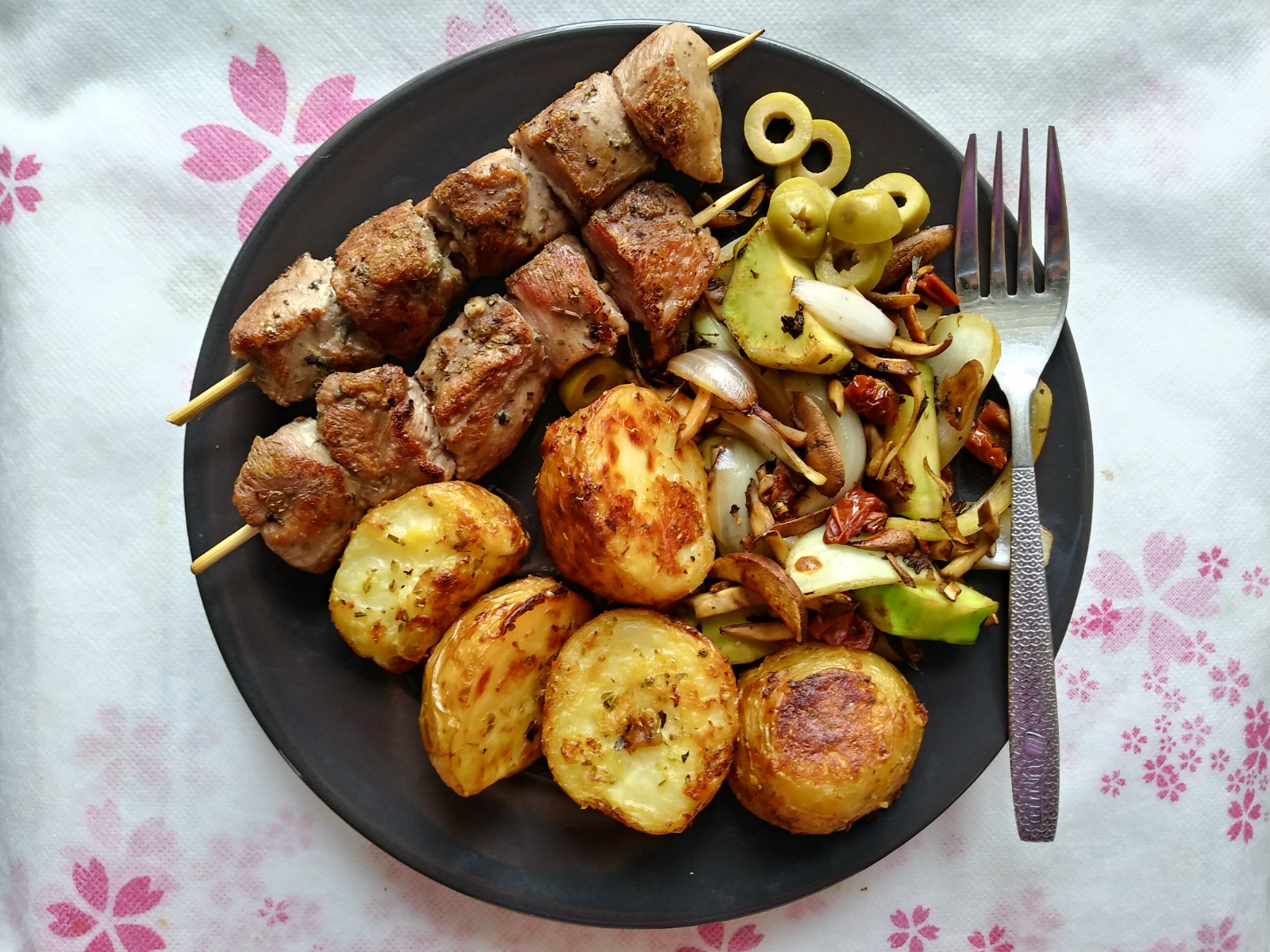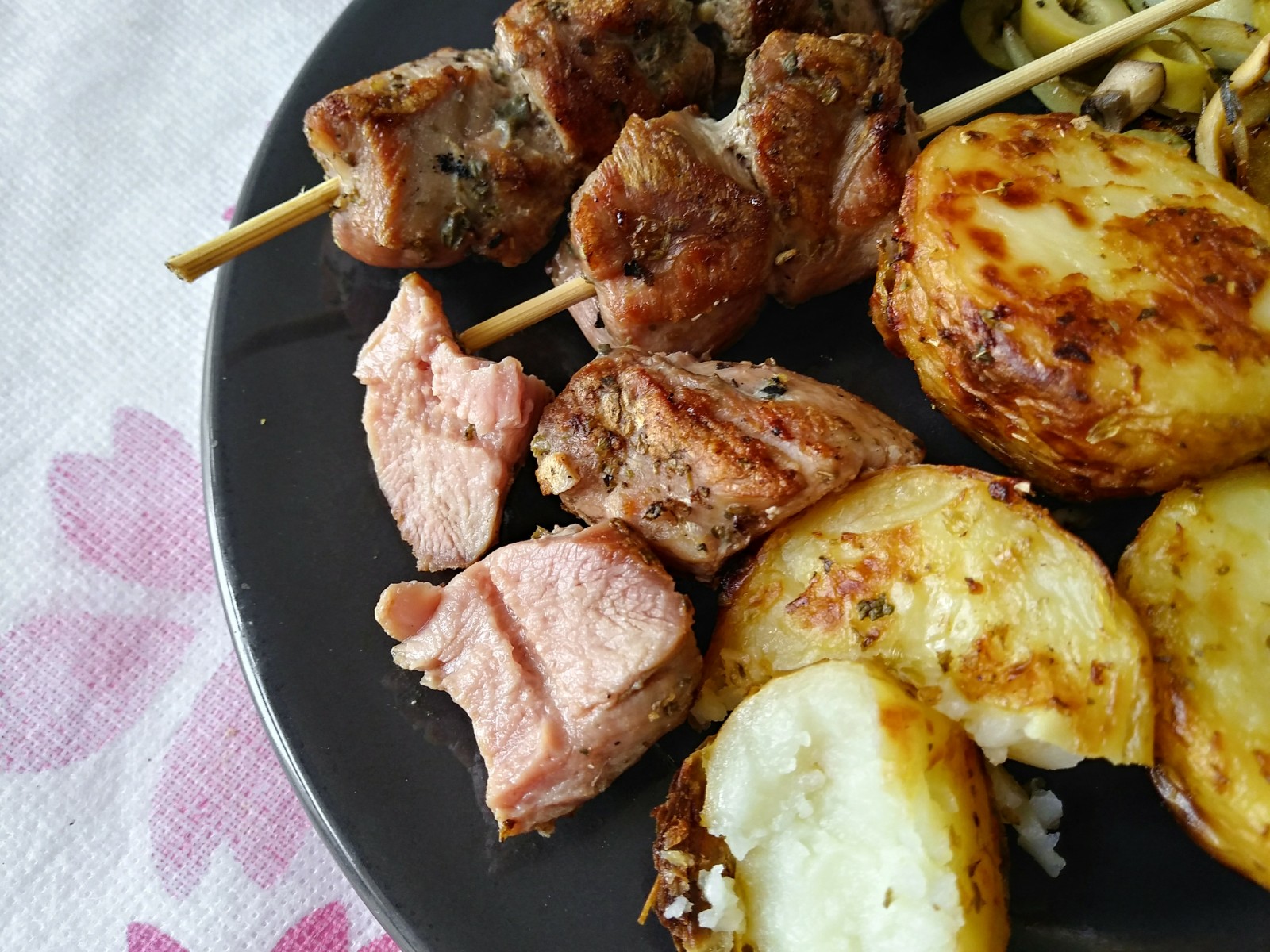 Pan-grilled duck breast skewers with roasted herby potatoes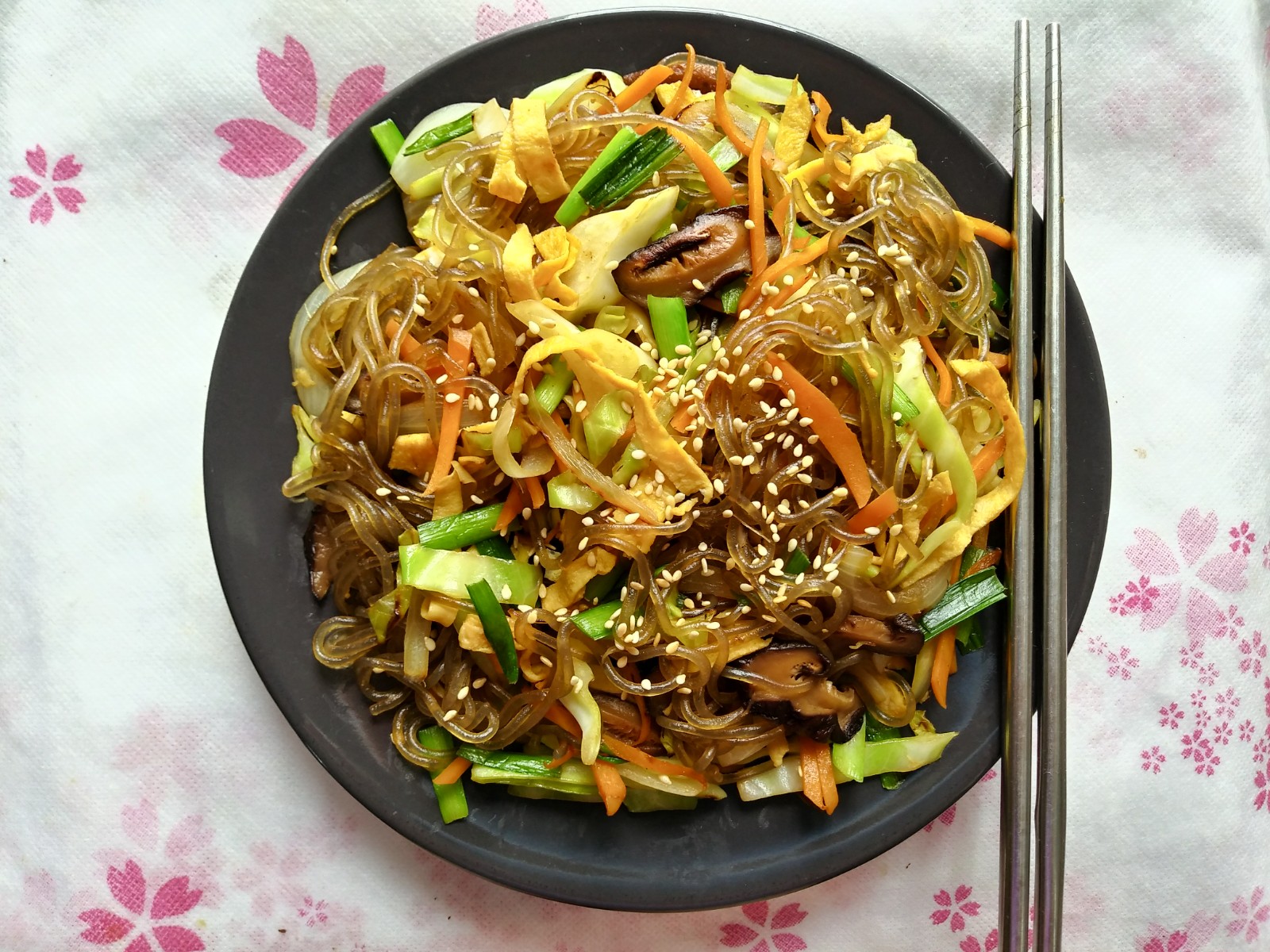 Japchae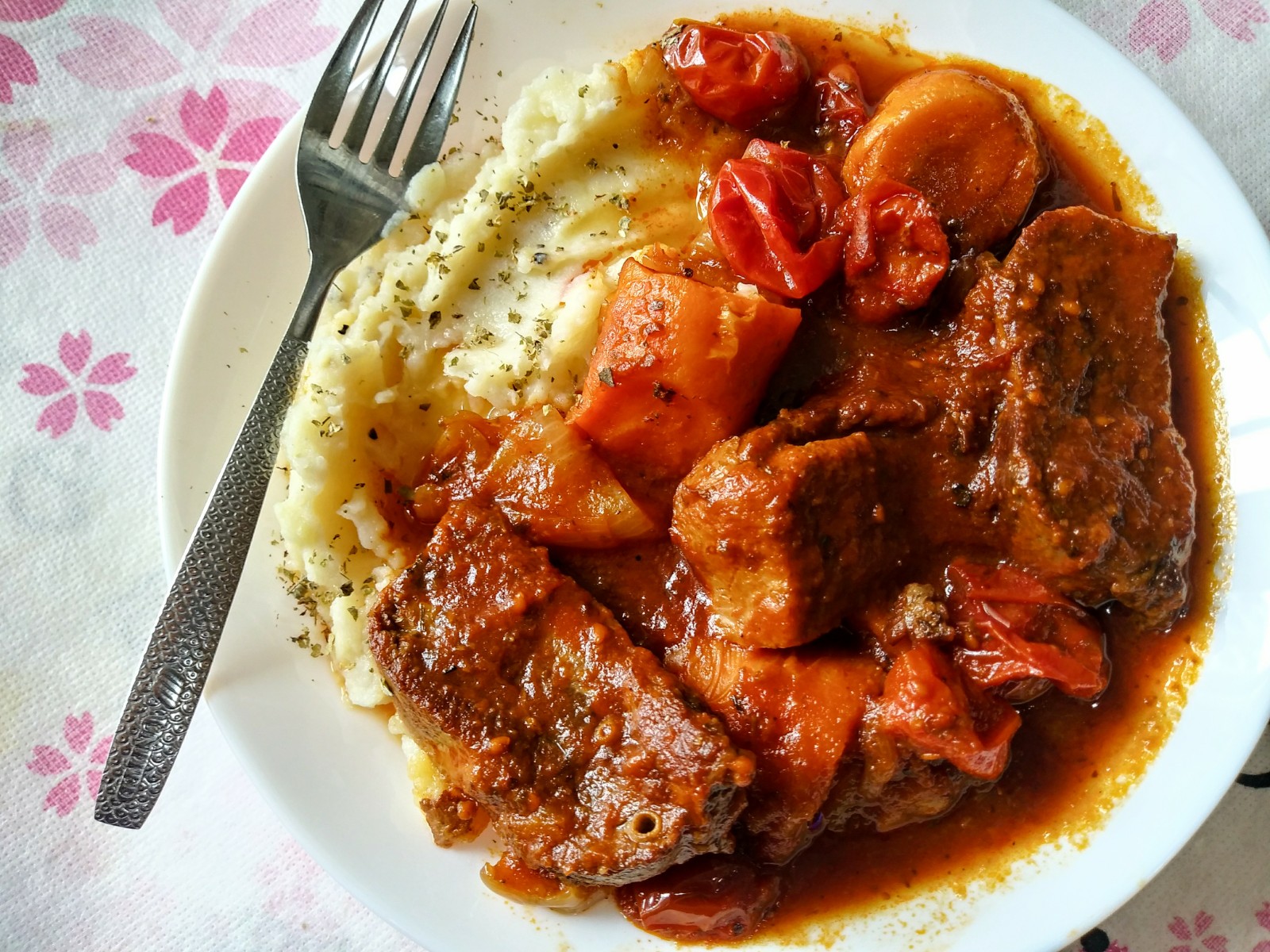 Pressure-cooked tomato braised beef tongue with onion-ey mash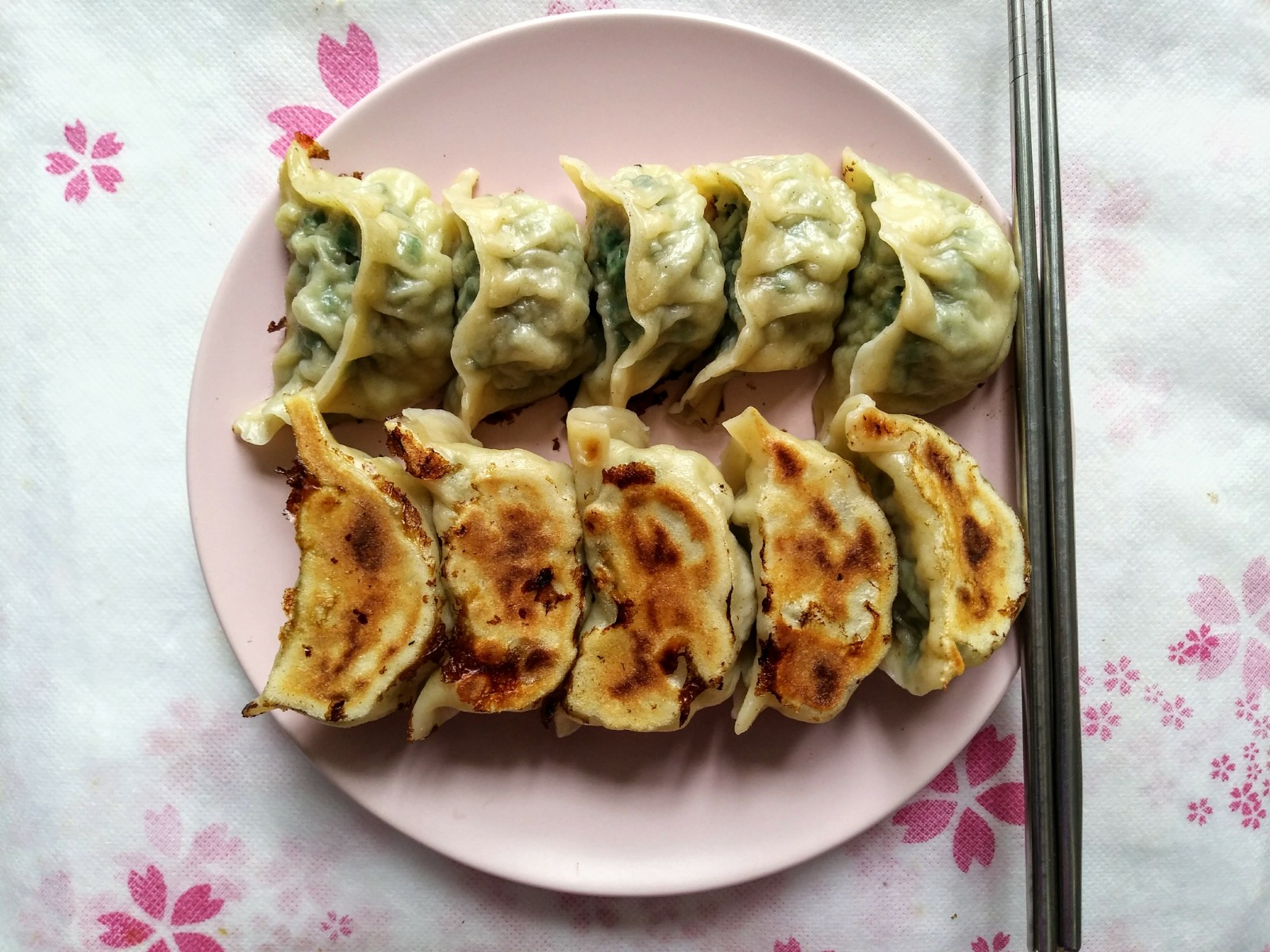 Pan-fried garlic chive lamb dumplings