January 27, 2020 - 12:21pm
My wife was craving cinnamon rolls Sunday morning, so I figured I'd give them a shot. I used the recipe in The Baker's Apprentice, with the exception that I omitted the lemon zest.
Overall, I liked working with this enriched dough. The addition of the egg and sugar made it a bit different than my usual bread dough, but it ended up with a very nice consistency. 
One thing I noticed as I was working, though, is that there seems to be limited rise during the first ferment. I think this was due to the fact that we keep our home very cool (about 68° F). I've noticed this with other breads I've made, and resolved the issue by placing the dough on one of our floor heating vents. That way, it gets a blast of warm air every so often. With these, I kept them off to the side of the vent, so they didn't get as much direct heat.
The end result was a large oven spring, and a chewy, more dense roll than I've had before. The filling was good, and I did not make any icing for them. 
Questions that came up during this bake:
- With such a low room temperature during mixing, should I be trying to find/create a warmer space to ferment the dough?
- I omitted lemon zest from the recipe, and am wondering how that may have altered things. Is this purely a flavor thing, or does the zest somehow alter the dough consistency?
- I used Lactaid 2% for the milk in this recipe, which lacks lactose. This is the milk we generally use at home, but I'm wondering if the lack of lactose may have an impact on the result? Not that it was bad, but the consistency was different from "traditional" cinnamon rolls.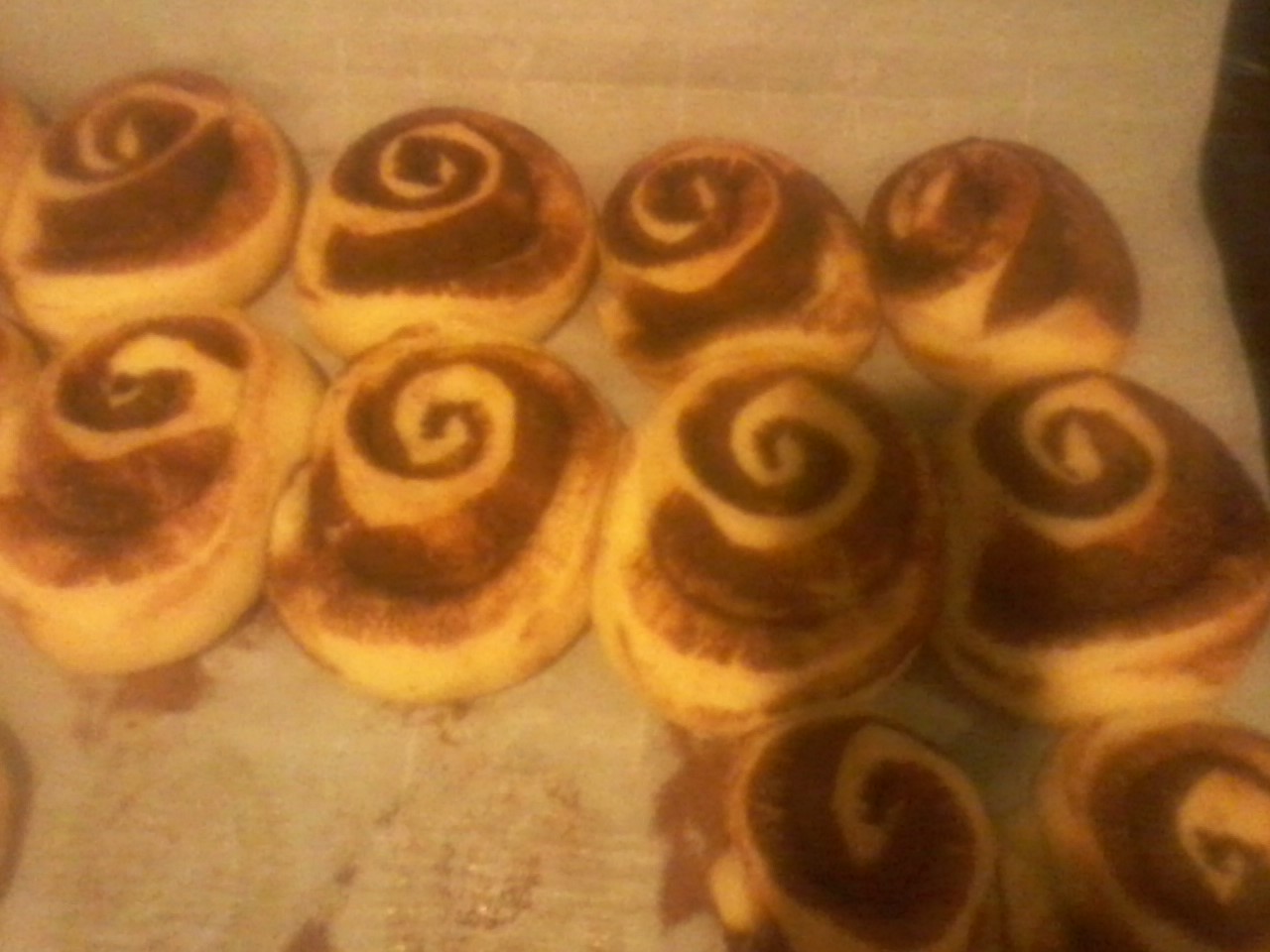 Sorry for the poor picture quality, had to use a different phone for this.