January 27, 2020 - 11:53am
Tip - Home Made Grain - Sifter, Shaker
Here is a 3.5 minute video showing how a heavy duty massager can do a great job of sifting milled grain. It sure saves me a lot of hard work.
For best viewing us THIS LINK.
Here are a few images of the flour, middlings, and bran of both a single pass and 5 pass millings.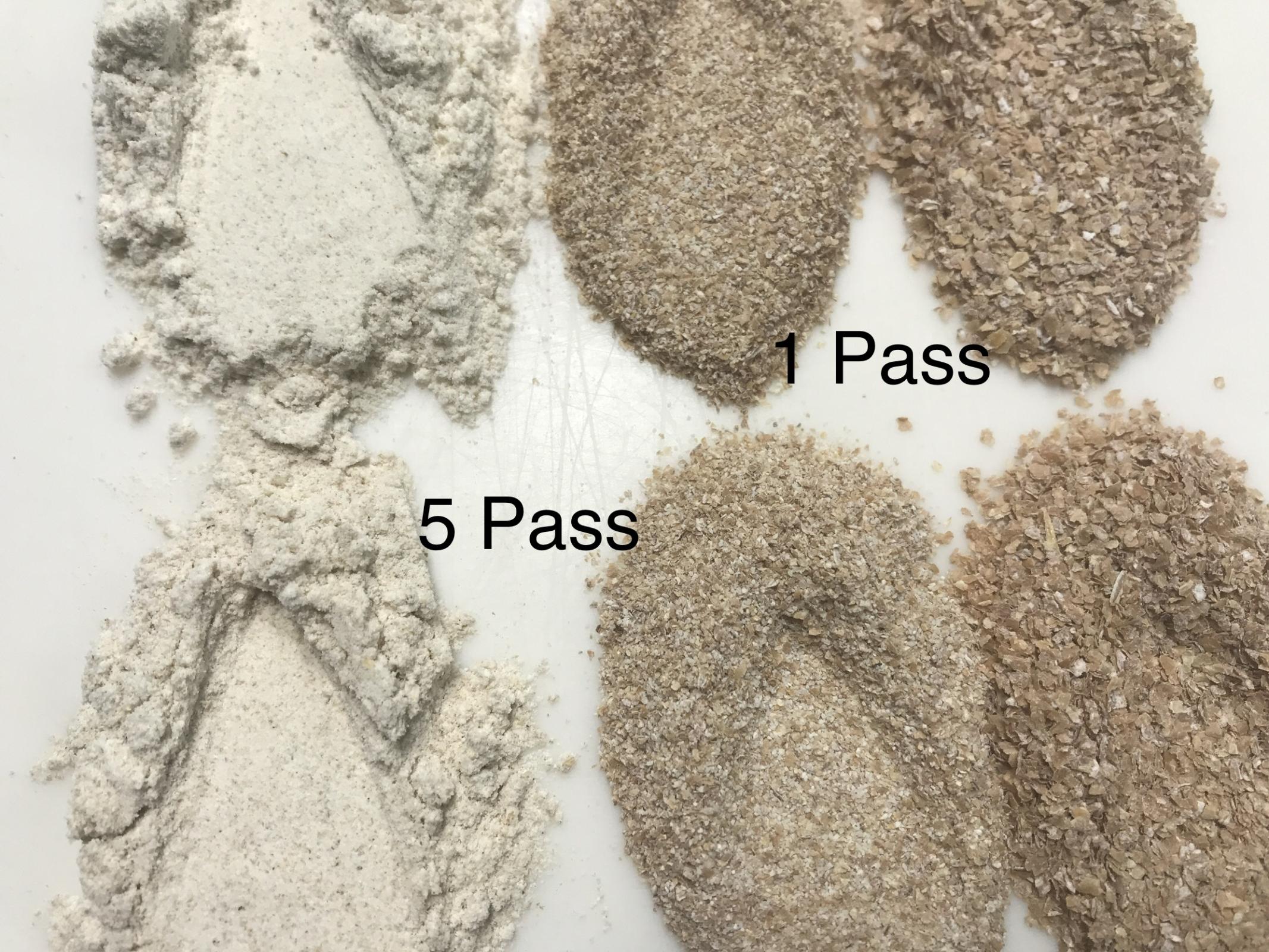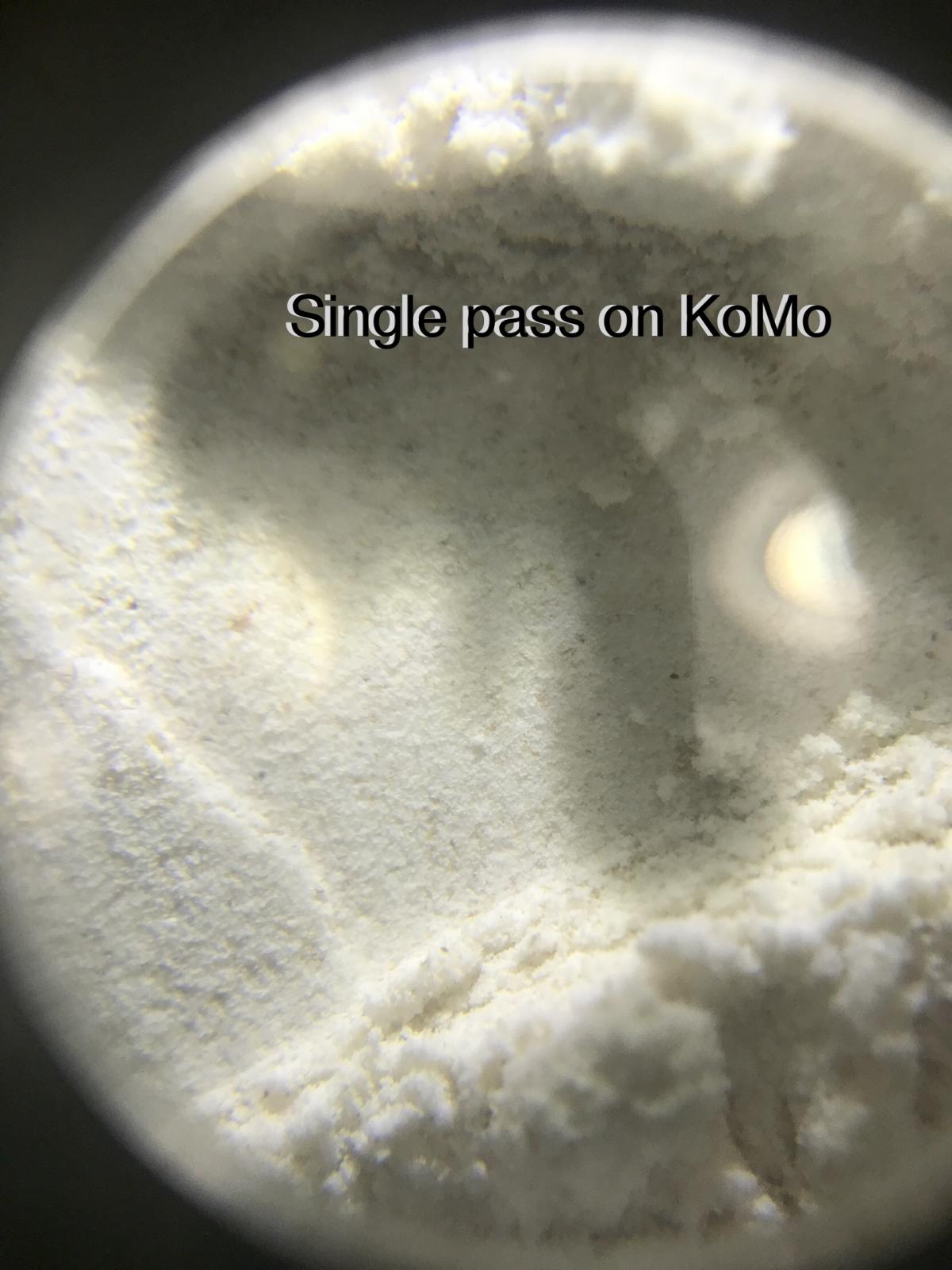 After quite a bit of use the following is recommended. Set your stones a few (3 or 4) clicks from kissing and make your first grind. The coarser first grind is to lessen the amount of starch damage. After sifting the first pass, set your stones to 'just kissing' and mill the parts that didn't fall through one or both of the screens. This method will also reduce some of the heat generated during milling.
The 5 pass test greatly damaged the starch. The resulting dough was a sloppy mess.
I think a single, at most double pass through the mill is sufficient for excellent results.
Dan