January 23, 2020 - 7:47pm
Pale loaves, bad oven, no choice in oven. HELP if you can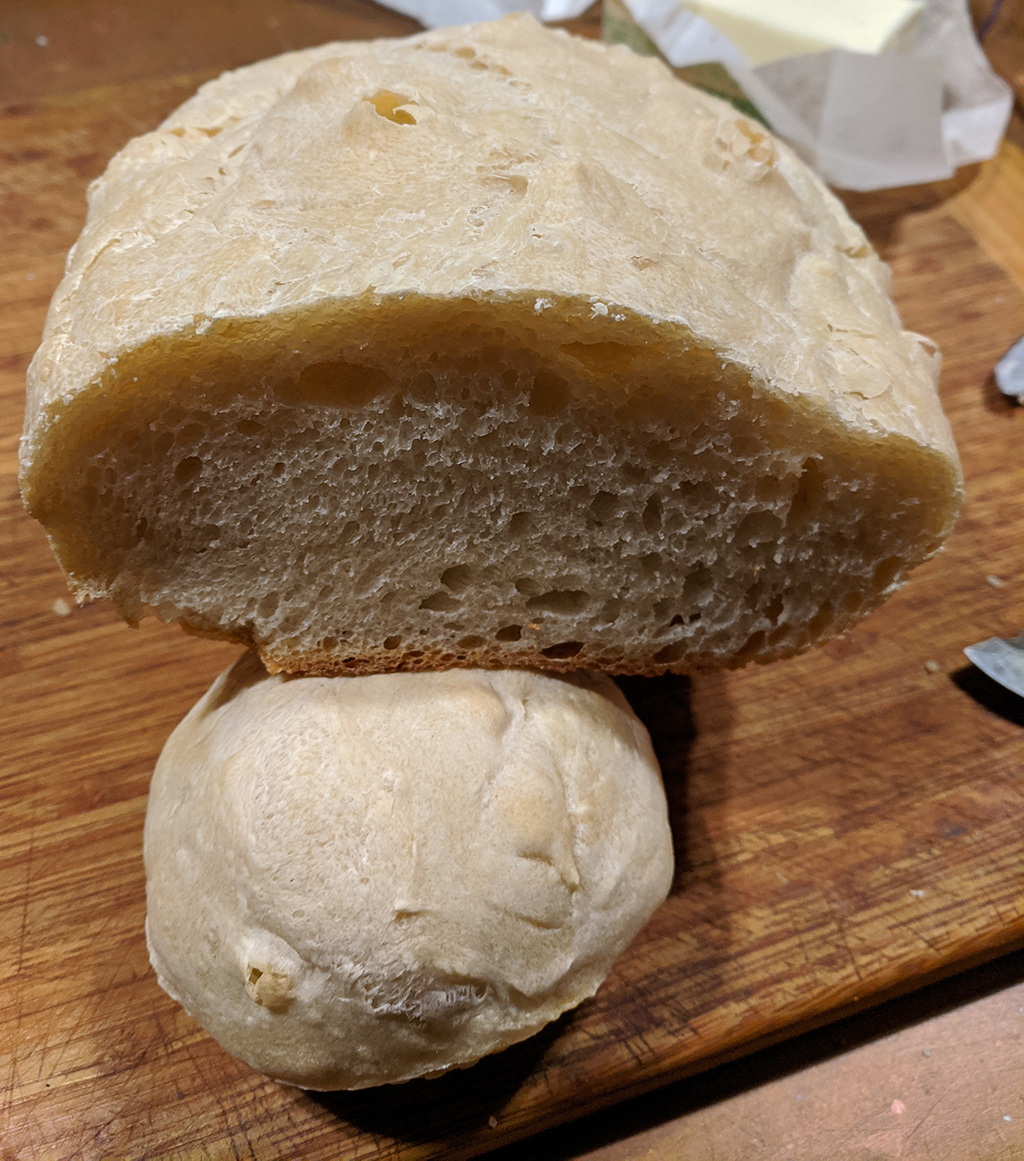 Long time Lerker first time poster.
This may be the wrong place, if so someone that is an admin please move as necessary. (Just tell me where it went!)
1> I live on a boat. We cruise to far off places scuba dive with things that you can't imagine exist, and generally have a good time.
2> There isn't a boat oven that doesn't suck. It's because they have to be tiny, propane fired, and have no browning element.
3> I can make excellent bread in my friends ovens, (The bread in my oven tastes good, but is ugly).
4> I can make wonderful bread that looks great, as long as I want it the shape of my very heavy, and brought along only for this reason Cast Iron chicken fryer.
5> Them's the facts. Here is a photo.