November 3, 2019 - 8:44am
Feedback on baguettes & seam-sealing technique?
I've been making baguettes every weekend for two months now. I pulled all stops in this round, I made a poolish and did a 22-hour cold retard. I'll write up my entire process when I have time since I know that'll help people give me more targeted feedback. For now though I'd really appreciate some feedback on my final product and my technique for sealing the seams.
The recipe I used was basically the 68% hydration KAF classic baguette recipe, but with a 22-hour cold retard before shaping and baking. They were baked seam-side down for 10 minutes at 450 ˚F with steam and ice-cubes, then for 14 minutes at 450 ˚F with convection.
The results
These are my best baguettes yet, they had the best flavor and crispiest crust. However, I don't think they had enough oven spring and the crumb is definitely too tight.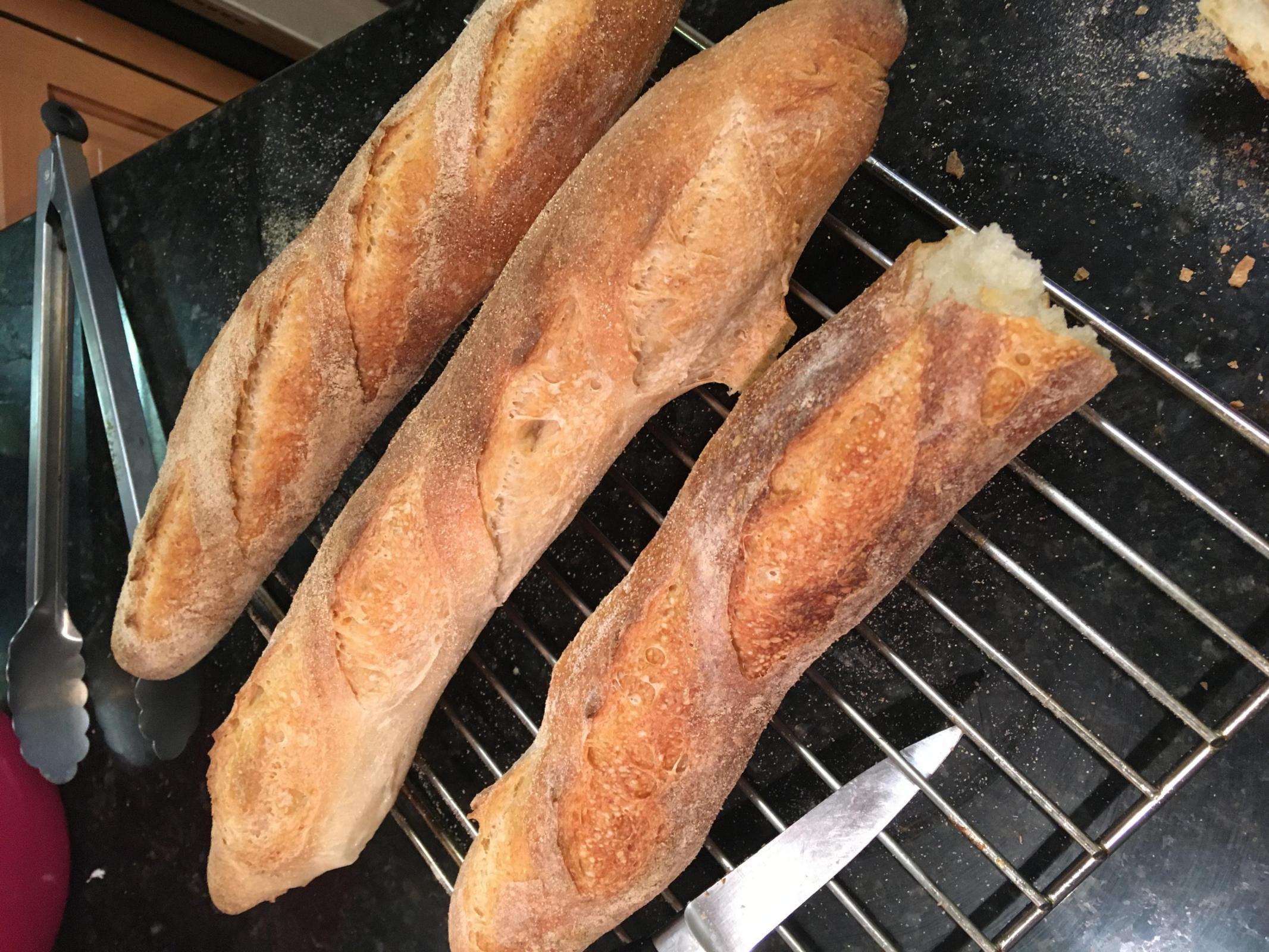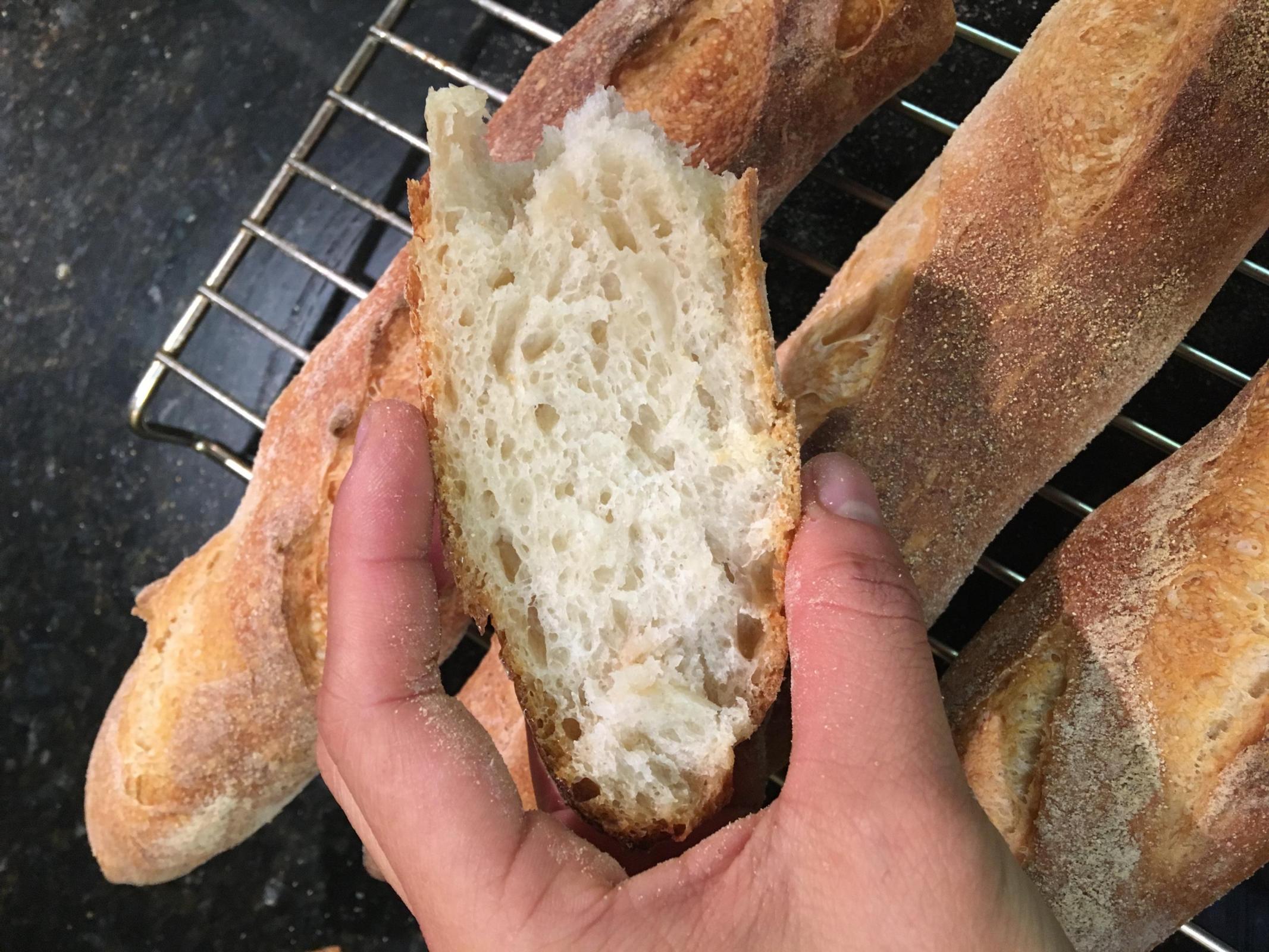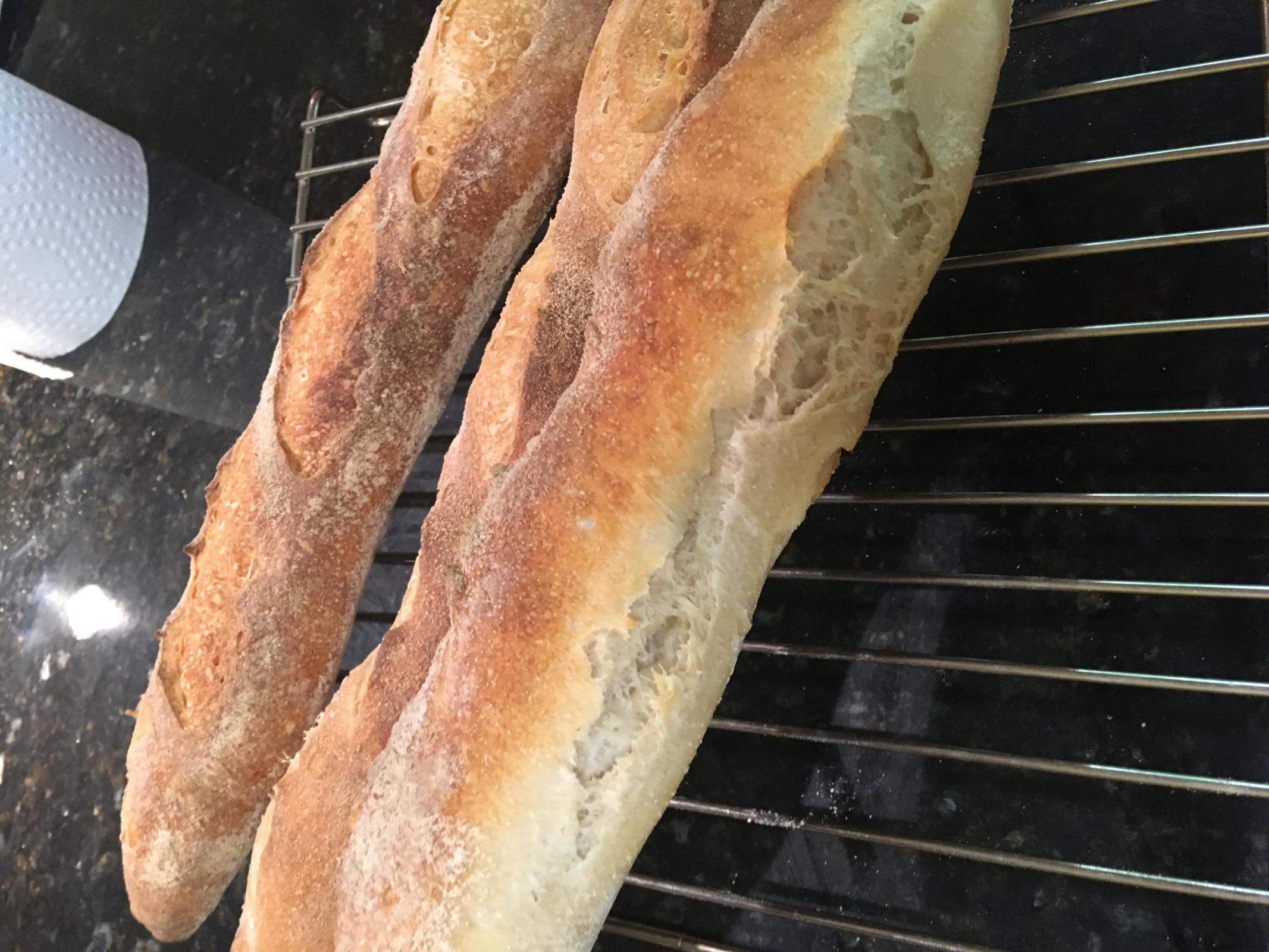 Sealing the seam
I think I sealed the seam pretty well (see video and pictures below). I baked all of the baguettes seam-side down but they still split along the sides, so I was wondering how I could still improve on this. Let me know what you think!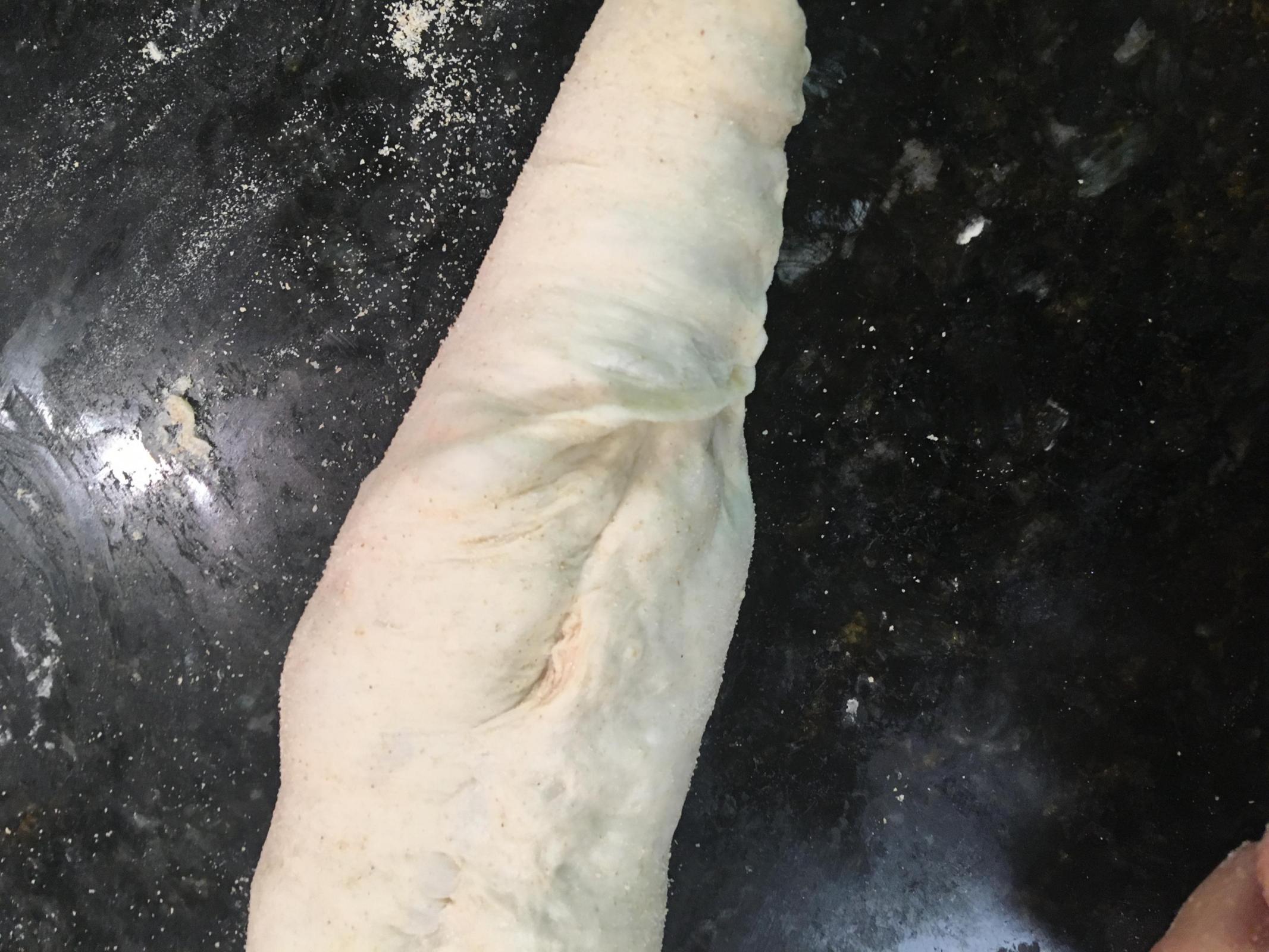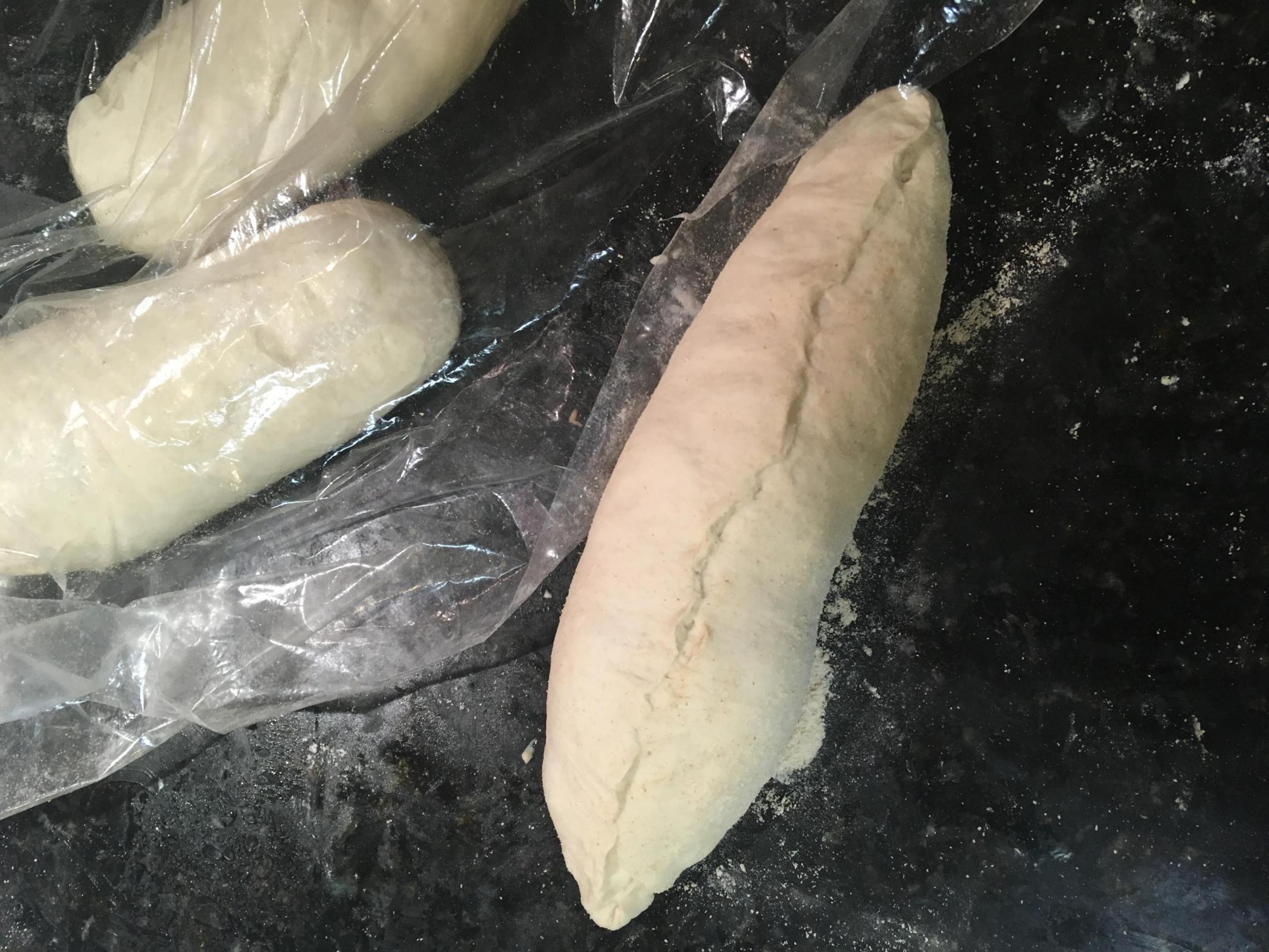 It's a little long so I recommend watching at x2 speed.