November 3, 2019 - 7:10am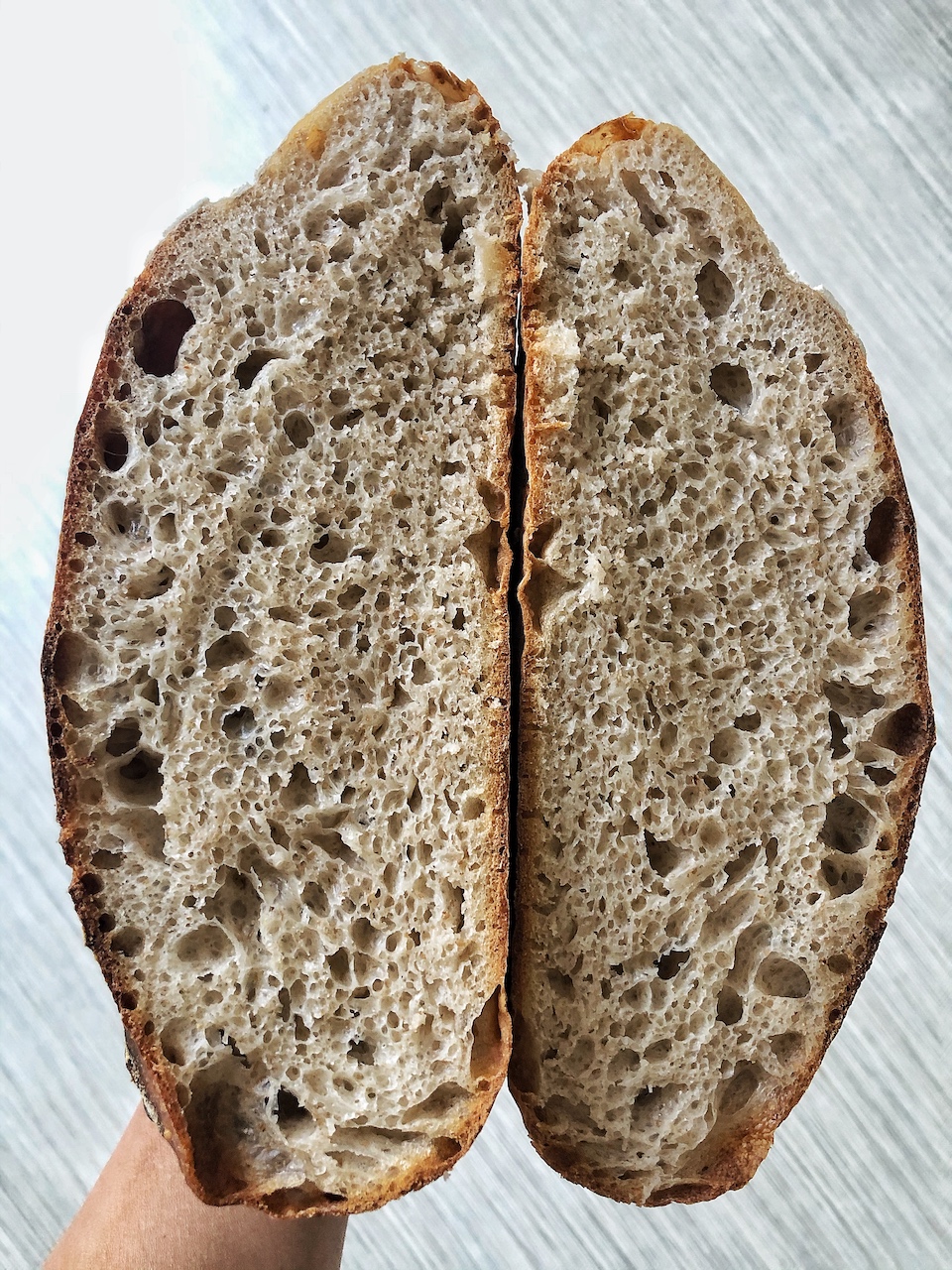 Hey all
Used the perfect loaf Beginners Sourdough to make my first loaf! https://www.theperfectloaf.com/beginners-sourdough-bread/
I had to bulk ferment for an extra 2 hours with an extra 2 folds as room temp was around 19oC and my dough seemed so weak and slack.
Even then, I had great difficulty pre shaping and shaping because it was just everywhere. I persevered and retarded it overnight for 14 hours but when I flipped it over on my peel it just fell apart and spread like a puddle. The dough was just so sticky.
Cooked it in a Le Creuset which gave it a nice spring. Nice thick bottom crust (maybe a little too hard) but Im surprised by the spring I got from it. The texture is too closed though compared to the photos. Do you think I gave it too long to bulk ferment, but it would have been so hard to handle if I shaped it after 4 hours only.
Appreciate any advice!